It seems that a new comer of caffeinated water[1] will soon be on the stage, competing against  Coca-Cola, Nestle, and Dr Pepper. Here comes PepsiCo with its sparkling water brand bubly, which was founded in February 2018, offering calorie-free drinks with no artificial flavors, sweeteners or caffeine. bubly now has 15 flavors available on the US market. The new caffeine extension is set to help the brand to have more market shares in this competitive segment.
As to Coca-Cola, the brand launched its new sparkling water brand AHA recently, including two flavors with 30mg caffeine added per can. The idea lies on the comparison: If consumers would like to do a simple maths test for a better choice. A can of Coca-Cola contains 32mg of caffeine while a normal cup of coffee in the USA normally lies between 70 and 140mg.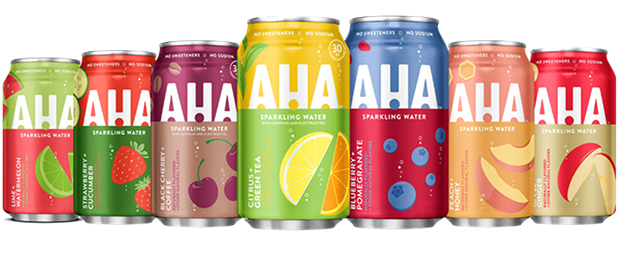 Some say, 2020 looks like a year for a caffeinated water craze. The market is responding to the consumer needs: Those who want to make small changes for a healthier lifestyle. The cut-down on caffeine consumption may be a big step for them, as they start from making better choices of daily drinks.
As demands are generated in the water segment, giants like Coca-Cola and PepsiCo have greatly increased their presences in the sector. Nestle is planning to release a caffeinated water in the USA this year too. For Dr Pepper, it acquired Chicago-based caffeinated sparkling water brand Limitless last month. Limitless was launched in 2016, which produces sparkling waters containing 35mg of caffeine per 12oz can with zero calorie.
To us, we wish not only see those new interesting drinks but also be able to try them all around the world soon!
[1] caffeinated water: water fortified with caffeine aims to provide consumers a healthier option than sugary caffeinated beverages like coke or energy drinks.
---