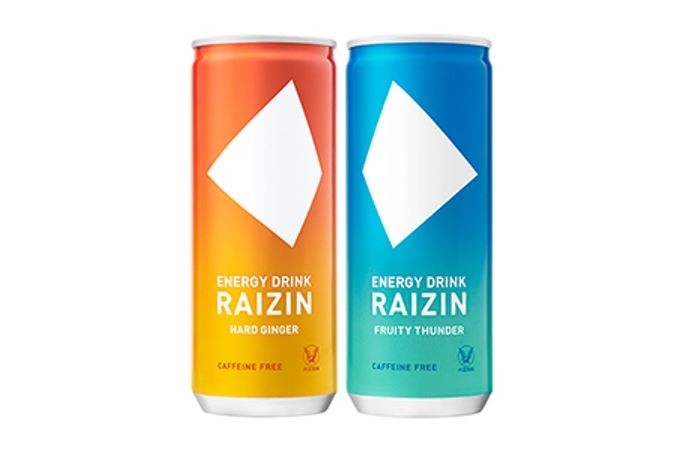 Japan's Taisho Pharmaceutical Holdings just released Japan's first caffeine-free energy drink, which features enXtra, a botanical ingredient. The ingredient has received support from three clinical studies including sports nutrition, weight loss, and cognitive care. Sold under the brand Raizin, the carbonated drink has two variants, Hard Ginger and Fruity Thunder, which is believed to improve alertness and focus up to five hours with or without caffeine. The drink contains 150mg of enXtra per bottle (245ml) with zero calorie, along with vitamin B2 and B6, ginkgo biloba extract, deproteinized royal jelly, amino acids, etc.
Energy drinks are getting popular among the young generation in Japan in recent years. Caffeine is the most common ingredient in such drinks as stimulants, in a bid to boost both mental and physical performances. However, the new caffeine-free option will surely bring consumers more choices, as well as for those who want to pursue a caffeine-free lifestyle.
The retail price in Japan is 190 yen, or US$1.7. At the moment, the brand will focus on the domestic market with no plans for overseas launches.
---