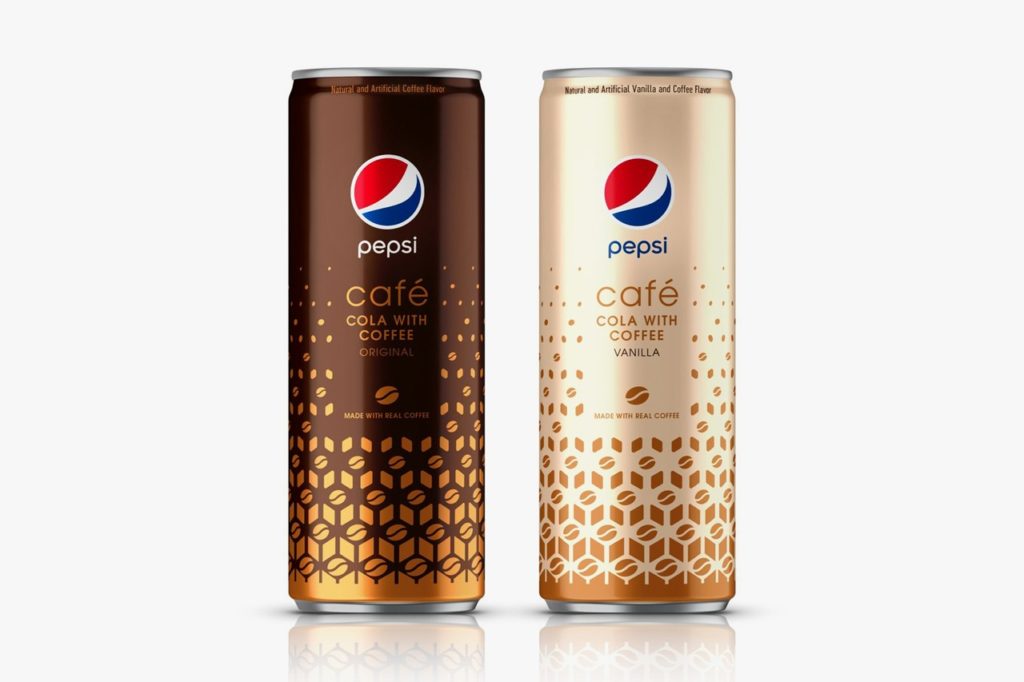 As a bid to tap into the big ready-to-drink beverage market, PepsiCo announced its plan to launch its Pepsi Cafe range, including two 12oz flavors of original and vanilla, in the US nationwide next April. According to its announcement, the beverage will contain double the amount of caffeine that is in a regular Pepsi cola, reaching 38mg per 12oz can.
Although it is not new for a soda company to enter RTD coffee segment — Coca-cola Plus Coffee has been marketed and available in a number of global markets, PepsiCo believes it is the right time to launch a similar product to share a slice of the big RTD drink market.
Pepsi Cafe Original aims to attract those consumers who want an alternative to regular iced coffee while Pepsi Cafe Vanilla is for people who prefer a sweeter creamier taste. In fact, as early as in 1996, PepsiCo launched Pepsi Kona which was tested only for a short period of time in selected US markets.
According to Pepsi Vice President of Marketing Todd Kaplan, the company is confident that both cola fans, iced coffee drinkers and anyone who needs an extra caffeine kick will love the unexpected flavor of roasted coffee infused with refreshing, crisp flavor of Pepsi.
---