Have you ever wonder where the ice cream industry will become in the future? Will we have something different rather than dairy or dairy-free ones?
Perfect Day from the United States may give you an insight. The ice cream company just debuted its limited edition of animal-free dairy ice cream last week. Co-founded by Forbes 30 Under 30 honorees Ryan Pandya and Perumal Gandhi, Perfect Day is regarded as a global leader in research and development of the segment, who sees the potential of the special market. As the research and technology development advances, which allows the launch of the product powered by the flora-based, animal-free protein, the customer will be able to try the first of its kind, animal-free ice cream. The limited edition ice cream has three flavors, Milky Chocolate, Vanilla Salted Fudge and Vanilla Blackberry Toffee.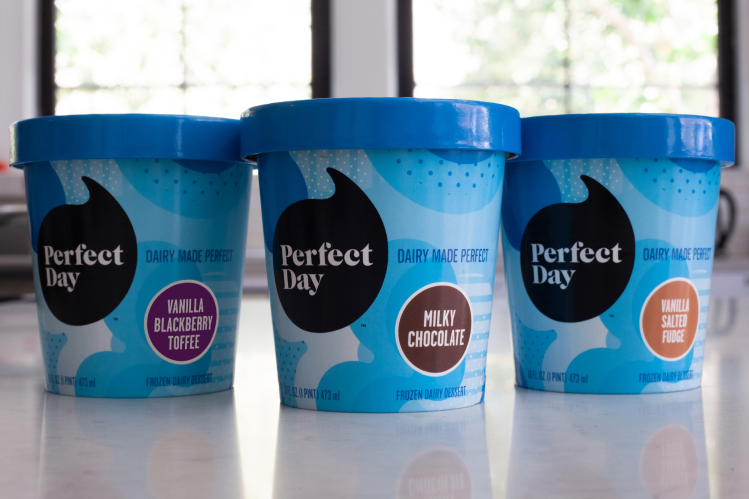 The company was founded in 2014 and has been focusing on the development of producing functional, nutritious protein using fermentation of microflora. "What we're doing here is completely new to the world," said Ryan Pandya, CEO and co-founder of Perfect Day. "We wanted our first debut to be under the care of our own brand, so that we could demonstrate the consumer benefits inherent to our protein, while starting a conversation about this new approach to making food."
The first 1,000 bundles of the ice cream have been sold out.
All photos from Perfect Day
---