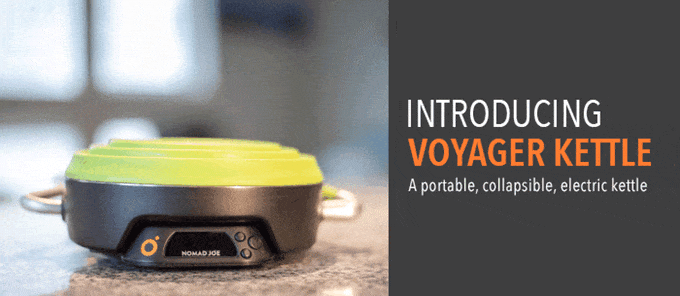 Voyager Kettle is a crowd-funding project launched by Nomad Joe. The kettle is a portable electric kettle ideal for making coffee or tea while on the go.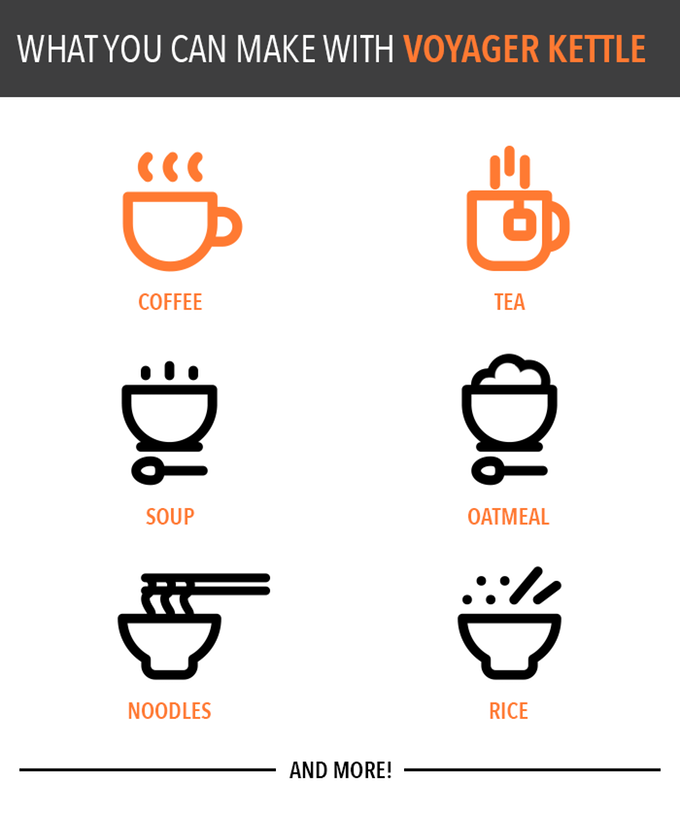 It features a compact size which is easy to pack in a luggage or store in a drawer thanks to its food grade silicone body that is structured in a pyramid shape for easy folding. Designed with an advanced temperature control, the kettle can keep the heated water at the set temperature for as long as 30 minutes.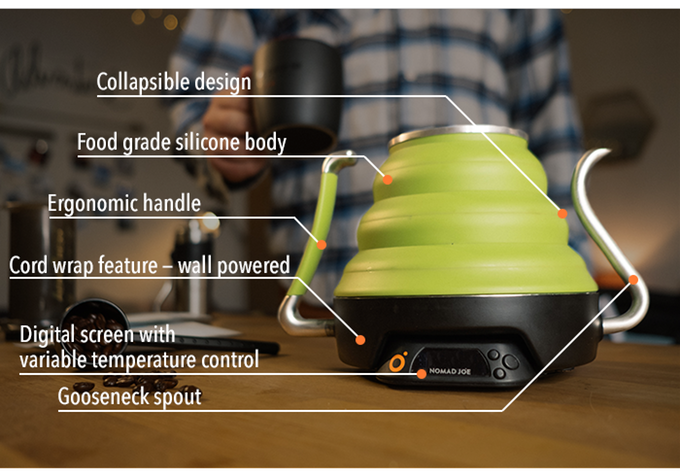 Users can also select one of 10 preset temperature options or set their own on its digital screen. Moreover, its gooseneck spout and ergonomic handle ensure every steady and precise pour.
* All Photos from the Internet
---