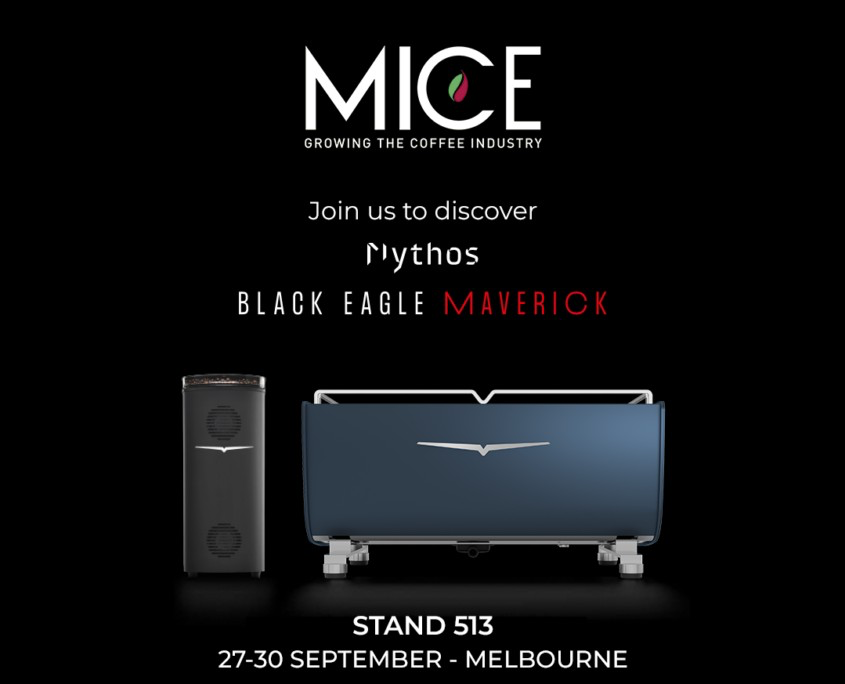 Everything is ready in Melbourne for a double event where Victoria Arduino will continue to support all the best baristas in the world with Mythos, the official grinder of the World Barista Championship, and will officially present Black Eagle Maverick to the Australian market, the coffee machine that's intelligent, sustainable and easy to use.
Being a WBC partner enables Victoria Arduino to stay close to the front end of the entire supply chain, to perceive its requirements, and to direct the technological innovation of Simonelli Group (Editor's note: the company that owns the Victoria Arduino trademark) to provide the best support for SCA and the whole coffee community. For Simonelli Group this is the beginning of a new chapter in its long partnership with SCA and WCE in which, with Mythos, it will bring all its expertise in the world of grinding once again to raise quality standards and to contribute to the growth and promotion of quality coffee.
From 27 to 30 September the coffee world will be focused on Melbourne for the world barista championship and for one of the most important trade fair events in the sector. On that occasion the Victoria Arduino stand #513 will be offering the Pure Brew Coffee experience, a brand-new filter coffee extracted with gravitational pressure from Black Eagle Maverick and which is syrupy and full-bodied. You can follow the Instagram live streaming on Pure Brew Coffee on 27 September at 12 o'clock (local time) from the @victoriaarduinoofficial account.
Every day at 2pm local time, Caleb Cha, 2015 World Latte Champion, will present sessions about how to correctly froth milk using E1 Prima. For those of you who can't make it to Melbourne, Victoria Arduino has planned an Instagram live streaming from the @victoriaarduinoofficial account for the latte art session with Caleb Cha on 27 September at 2pm (local time).
---