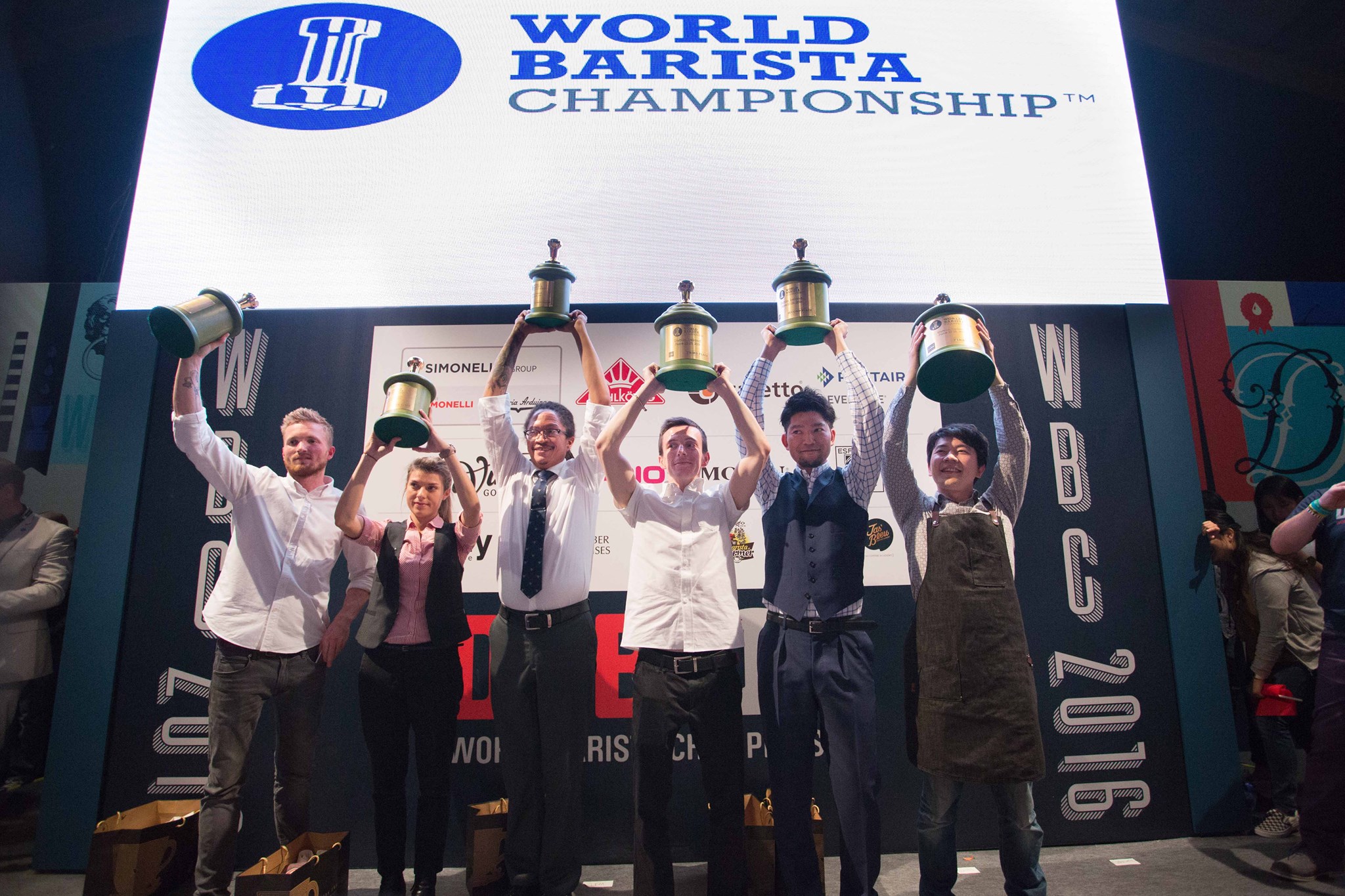 The World Barista Championship (WBC) received a number of format evolutions in 2017, including modular station layouts, simultaneous preliminaries, and modified technical judging. When these changes debuted in November in Seoul, the response was overall very positive, and the event was a great opportunity to examine the implications and possibilities the changes create for competitors, judges, volunteers and staff.
The 2018 WBC will be in Amsterdam in June, leading to a somewhat abbreviated National Body competition season. In consideration of this timing and in order to give competitors time to more fully explore the new opportunities presented by these evolutions, the 2018 WBC Rules & Regulations are receiving only minor updates that focus on improving the event experience for all participants.
Changes in the rules this year include production-related items, like changing the 7m no-media circle to a 7m x 7m no-media square in order to better accommodate creative station layouts; as well as changes to clarify policies, such as more explicitly allowing the placing of steps or platforms on the floor when necessary for a barista's access to the tables. Besides, the WCE-certified grinders for 2018 are the Mahlkönig Peak and the EK43/EK43(S).
The 2018 World Barista Championship will take place at World of Coffee Amsterdam, 20-23 of June. Champions from approximately 60 nations will gather to compete in front of fans at the WBC arena and watching the stream online at worldbaristachampionship.org.
The full rulesets that will be in use in Amsterdam, as well as a summary of all 2018 changes is available below and at worldbaristachampionship.org/rules.
2018 World Barista Championship Summary Of Rules Changes
2018 World Barista Championship Rules & Regulations
---