During the past two months, a new wave of bubble tea mania has taken over Japan, which has been reported widely on social media. Some people even use black round stickers to pretend that there is boba, or tapioca, inside the tea. There are widespread rumors that Japanese gangs sell bubble tea for a living, which results in a really good profit. A pop-up bubble tea paradise near the Shinjuku metro station is now open and welcomes thousands of young people. A bubble tea frenzy is now on!
By last May, the statistics showed that Japan housed more than 1,000 bubble tea shops. In Tokyo, the number has exceeded 300, including 78 in Shibuya, 66 in Shinjuku and 38 in Harajuku. Such a density shows that bubble tea is popular among young people. Even the Katsushika area recorded 13 shops. Shinkoiwa is believed to be an area benefiting from policies in working, schooling and parenting in a bid to attract more young people to live in Katsushika. Lumiere, a popular shopping street, now boasts six bubble tea shops, making it easier than ever to indulge in tapioca.
This year is claimed to be the beginning of Bubble Tea Era by some enthusiasts due to the name of the new Japanese Imperial Era, which is pronounced similar to 'tapioca' in Japanese katakana. Earlier this year, a civil poll of new era names carried out among high school girls in Shibuya. "Tapioca" was mentioned and ranked 12th in the final result. The revolution of bubble tea is truly empowered by the young generation, which greatly stimulates the local market.
Bubble Tea's Magic
Through a series of exploration and investigation, we've noticed that the bubble tea mania in Japan is different from that in China or Europe and the Americas. Compared with that in China, Japanese place more emphasis on the quality of "boba", which they prefer to call "tapioca" due to the ingredient used in the magic balls. In Japan, when you say Tapioca, it means milk tea with boba. It's similar to those in Europe and the Americas who love to call it Boba. Therefore, the best selling products in a popular bubble tea shop are always the ones with tapioca.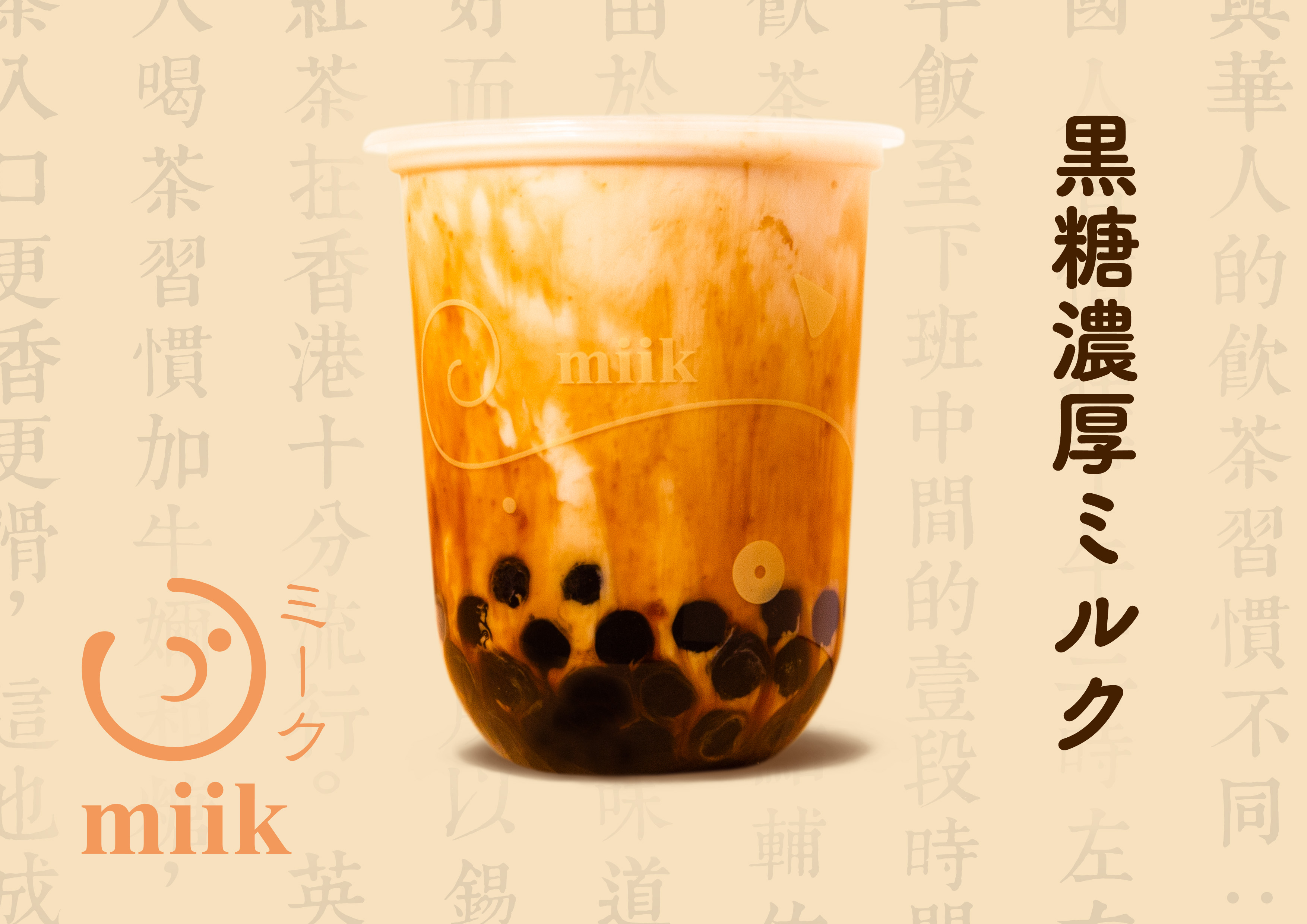 If you have learned anything about the Japanese tea culture before, you'd know that there are many tea shops here, especially scattering around tourist attractions with tourists from all over the world, in a bid to introduce the tea culture that they are so proud of. However, as science and technology advances, coffee caught up with tea, becoming a major beverage culture in Japan. Tea shops, on the contrary, want to break the traditions and oldschool styles, searching for a path to connect with the youngsters' life. Inspired by bubble tea, many tea shop owners began to sell high-end bubble tea, which could be regarded as "souvenirs". Meanwhile, they add tapioca into their drinks. Mocha, a tea shop in west Shinjuku, is one of them. Tea Room…7, a popular black tea shop in Saitama, created a new bubble tea brand called "Tea Stand…7", trying to seize the new opportunity on the market. Now, they have two stores in Kitasando and Kinshicho.
The Third Wave of Bubble Tea Mania
When boba first came to the stage, the Chinese people accepted it immediately, since it has a similar texture with sticky rice ball, one of the traditional Chinese desserts. Therefore, it won't bother them if they have to chew while drinking tea. Coincidentally, there is a traditional dessert called Warabimochi in Japan, which has a similar texture to tapioca. As a result, the Japanese were amazed at the first bite of tapioca. Thanks to this special taste, bubble tea is regarded as "the only food between desserts and drinks" in Japan. Meanwhile, it also works as a "dessert" which can allow people to miss a meal if too busy.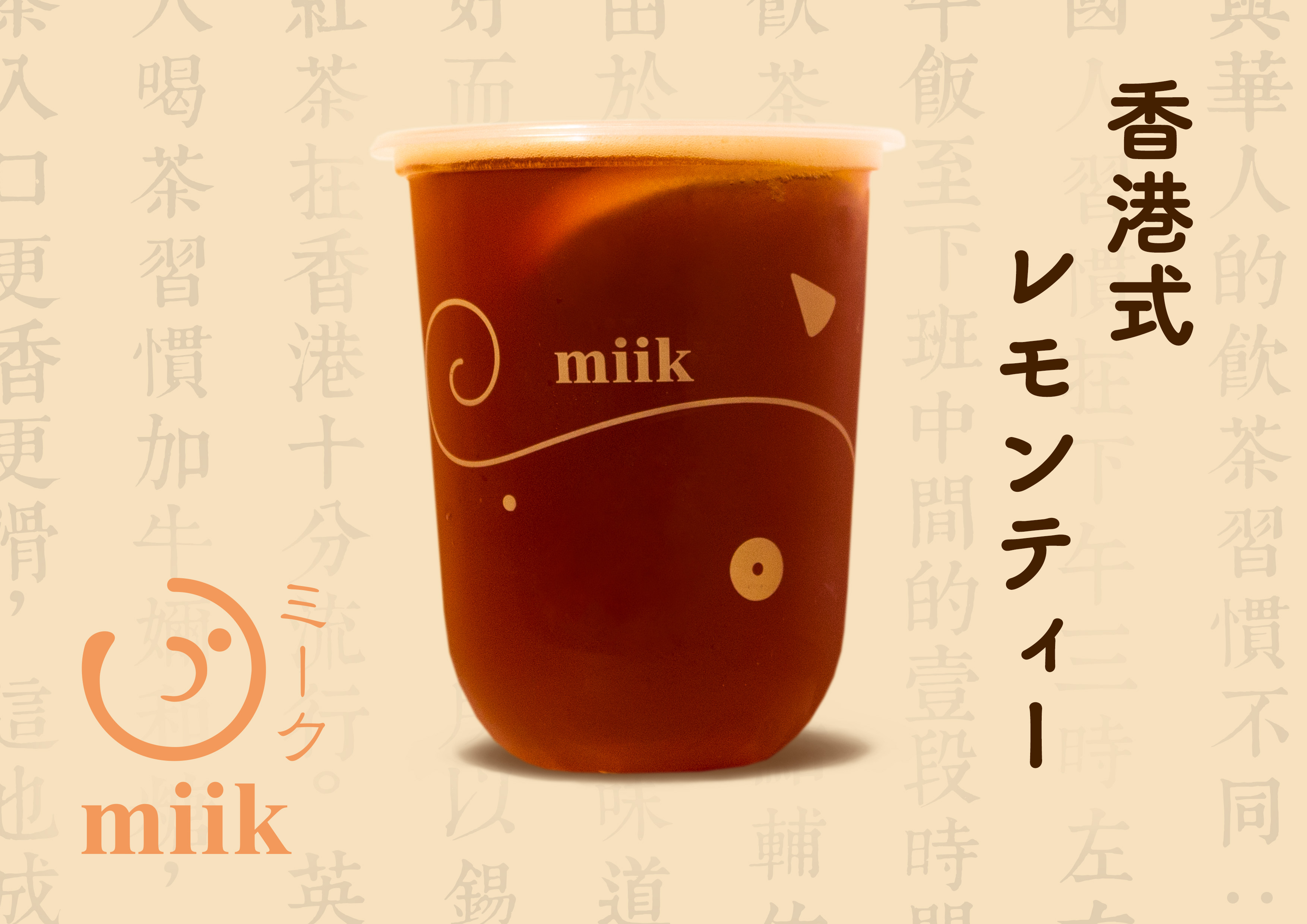 However, this function made bubble tea lose its first two chances to be a popular drink in Japan. The first was right after 2002, when bubble tea was just introduced to Japan from Chinese Taiwan as it did not have a clear and specific target on the market. On the contrary, coconut jelly and cannelé, another two desserts introduced at the same time in Japan, stole its thunder. The second failure was because of its few flavors and varieties than desserts in salty flavor and Matcha desserts.
Innovation in desserts and beverages in Japan and South Korea has been on the decline in recent years. Most shops adopted a similar strategy, which used famous IPs (Intellectual Property figures in movies or other pop cultures) to promote products. Customers were quickly bored with such a strategy. However, the show-up of bubble tea took the center stage all of a sudden, making itself a special icon to attract customers. In Japan, this trend is believed to be "the 3rd Wave of Bubble Tea Mania".
Japanese Boba Frenzy
Behind The Ideal Taste – In Japan, tapioca is regarded as the true spirit/essence of bubble tea. Japanese have carried out a number of researches on tapioca, which might be as many as Chinese have done. It's said that two female college students in Japan, who consumed over 1,600 cups of bubble tea in one year altogether, regarded themselves as Bubble Tea Specialists. Due to this special title, they were even invited to appear on local TV entertainment shows.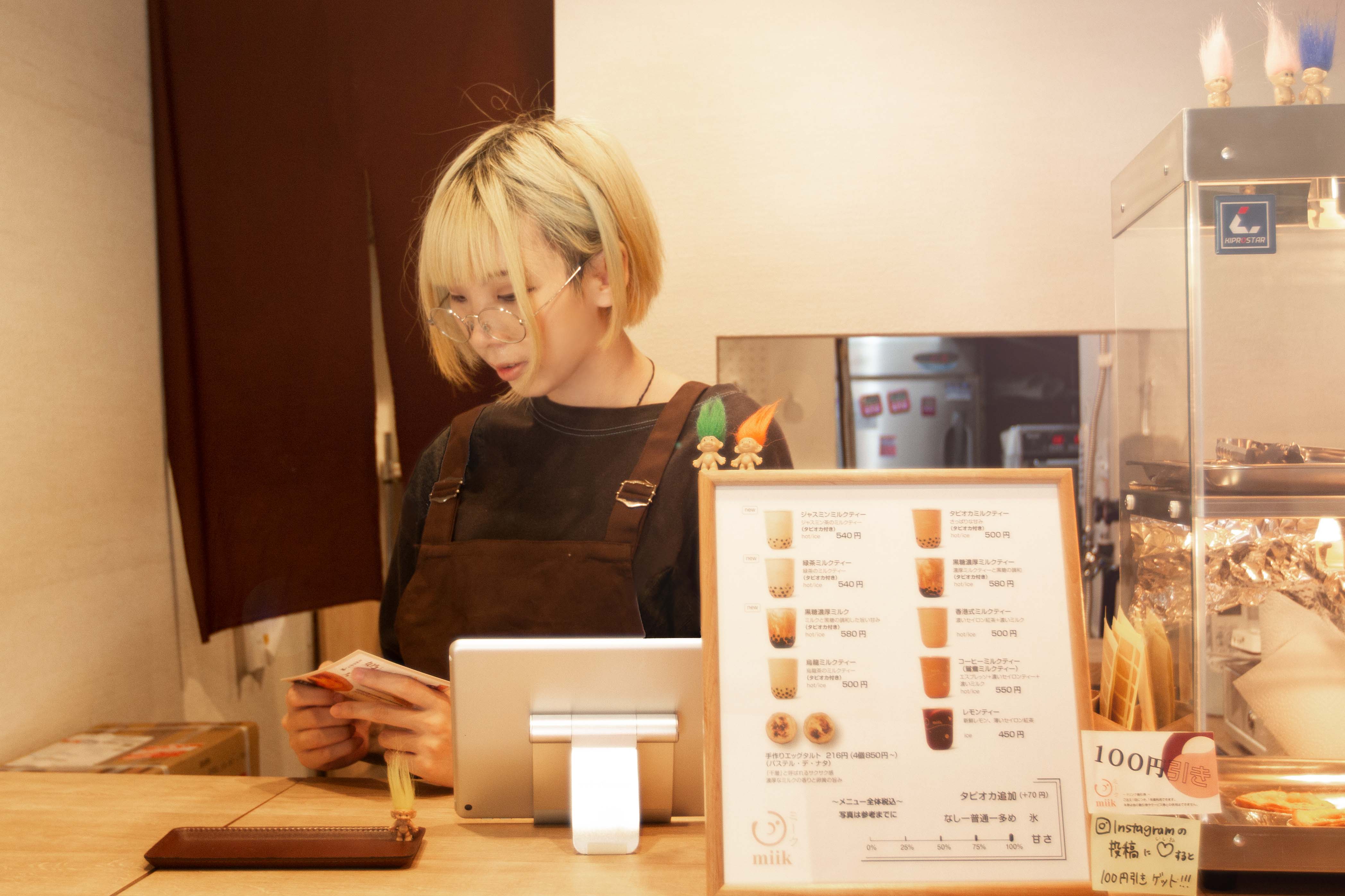 They have done a tasting evaluation on all bubble teas sold in Japan. And they scored these products in terms of sweetness, taste, richness of tea flavor, etc. Apart from common measures such as texture, flavor or production methods, the size of tapioca was also considered as a key element during their evaluation of a drinking experience.
In fact, they believed that bubble tea from different brands should be treated distinctively to achieve an ideal drinking experience respectively because of different recipes, ingredients and add-ons. Let's take Gong Cha, one of the earliest bubble tea brands introduced to Japan, as an example. It is recommended to suck in eight tapioca at every sip of its Signature Black Bubble Tea for a fun tasting of both drinking and chewing.
Power of Social Media – Lots of young Japanese are heavy users of social media to learn everything possible from Instagram or Twitter. This tapioca mania was definitely one of the new trends. Moreover, it is also a perfect content for their Instagram/Twitter feed. Currently, there are over 1.8 million posts under the hashtag #タピオカ(tapioca) on Instagram.
As a matter of fact, the bubble tea cup also carries an unexpected value of advertising. A Japanese TV show interviewed people with empty cups on the street randomly. And then they drew the conclusion that many Japanese girls would consider it fashionable to drink bubble tea. What's more, such cups are usually well-designed, which is perfect for either decoration at home or to show-off at school.
Originated from China – Chinese tea-drink brands are the dominant players on the Japanese market. About 30% to 50% of the bubble tea shops are originated from China, including regular chain stores and franchise stores. Some brands from Taiwan are still among the top choices of Japanese people, such as Chun Shui Tang, Happy Lemon, and CoCo. Now even some famous sushi
restaurants are selling bubble tea, trying to attract customers with an unbelievably low price of 324 yen. We interviewed two bubble tea shop owners in Japan: Haoqing Ren, founder of BowRabit, and junior college student Masa, founder of miik, to share their experiences of starting their own business in Japan.
The first BowRabit brick-and-mortar store is situated in Takadanobaba. Its signature drink is bubble tea with milk and cheese foam topping. And its logo is a black rabbit and a white bowl in origami style. miik is a smaller store. Funded and operated by Masa and her classmates, the store's specialty is Hong Kong-style milk tea and Portuguese-style egg tart.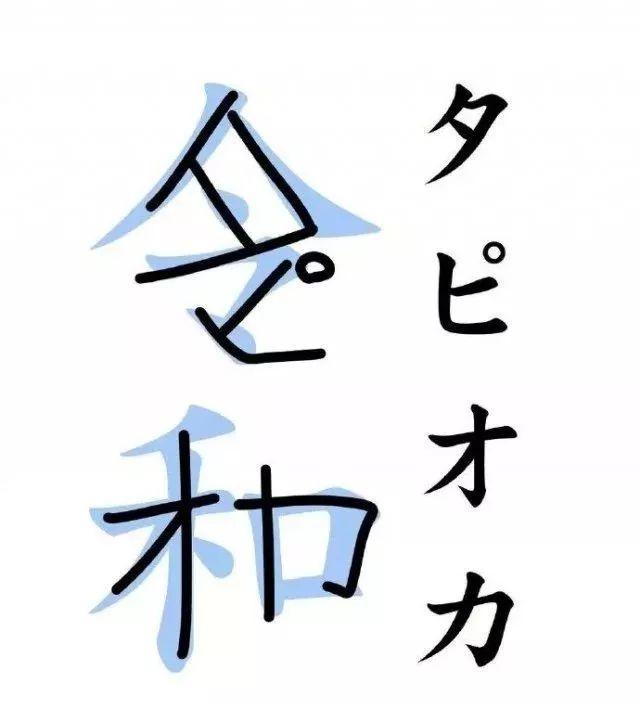 Q&A
How did you open a bubble tea shop?
Ren (Haoqing Ren): There are many Chinese-style bubble tea shops in Tokyo. Here, in Takadanobaba, we have 14 shops. You can always expect a long line outside each shop. The bubble teas here are still not as good as those in China, however, they are still more popular than some local brands. My friends and I headed back to China and tasted several top tea-drink brands such as HEYTEA, Nayuki, and LELECHA, especially the signature milk and cheese foam. Such an add-on had not yet been introduced in Japan yet. Therefore, we decided to start our own business and develop a bubble tea with this, which could both embrace the Japanese culture and be accepted by Japanese people.
Masa: The reason was really personal. Having spent three years in Japan, I still find it difficult to have a cup of freshly-made milk tea here. The drinks in dessert shops could hardly meet my expectation. While the Taiwan bubble tea is gaining in popularity, my favorite drink, Hong Kong-style milk tea is still nowhere to be found. If no one is selling, I could just make it on my own. Therefore, I opened this shop with my classmates and friends, after preparing for over a year.
How is your business? Who are your customers?
Ren: Currently we would have about 500 customers everyday, 70% of whom are locals. One third is female.
Masa: We receive 100 to 200 customers every day and 90% are locals. We attract more male customers as our milk tea is less sweet. We have Hong Kong-style coffee tea. So the ratio of male and female customers is almost 1:1.
Is there any new product or promotion in BowRabit recently?
Ren: Now we are having a happy hour promotion before 10am, a 20% off discount. The coffee culture is deeply rooted inside the Japanese people. Our biggest rival is 7-Eleven since office workers love to go there for breakfast.
What's the challenge when you opened your store in Tokyo?
Masa: We thought it would be cheaper to open a shop in Ikebukuro, but the deposit and rent still cost over one million yen, excluding the budget for refurbishing, branding, and advertising. My classmates at art school and myself used our strengths to work together, including logo and interior design, menu development as well as photography for our products. We are a team.
What do you think of this round of bubble tea mania in Japan?
Ren: This trend is not achieved in one day. It took years for the bubble tea culture to take root in Japan. In the future, either the mania would last for a few years, or the bubble tea soon wears off and becomes another everyday drink for Japanese.
---