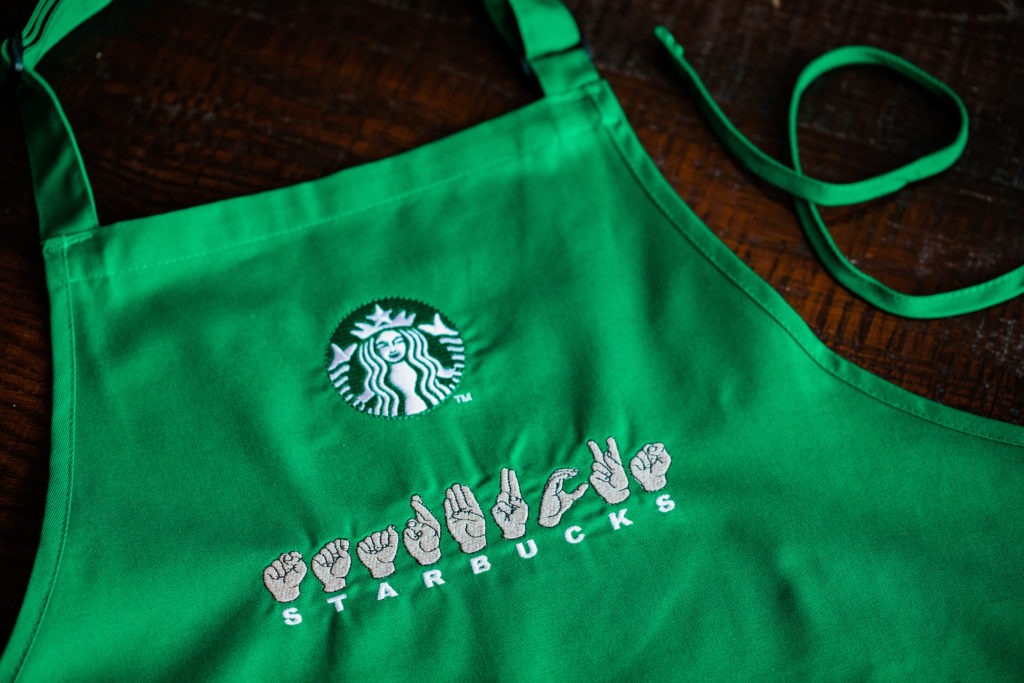 The Signing Store is near the intersection of 6th and H streets in Washington, D.C. – just down the street from the campus of Gallaudet University. Like any store, the personalities of the store partners are as far-flung as their origins in California and Georgia and Iowa and Kansas and North Carolina. Yet they all speak the same language, ASL, and regardless of where they came from, their stories echo with common themes. Many grew up loved and supported by family and friends, yet they felt misunderstood and isolated. Many were the only Deaf member of their families, and some were the only Deaf person in their entire school or city. All had to work extra hard to keep up in systems designed for the hearing. At the Signing Store, they say they have found the type of immersive community they never thought possible where everyone speaks and works using the same language: ASL.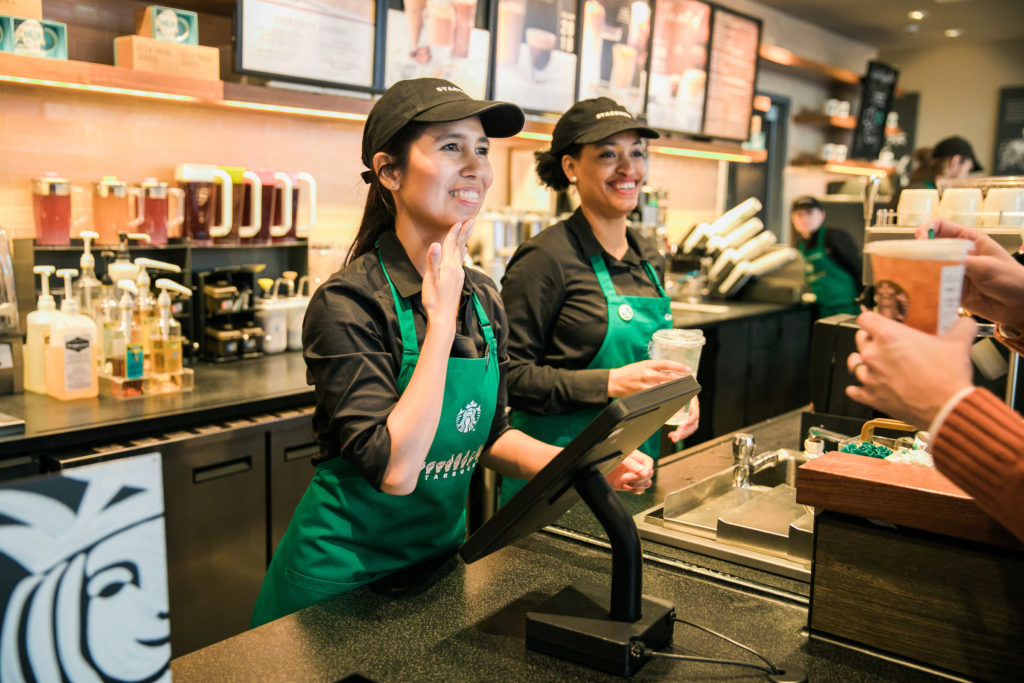 For the hearing – even those just ducking in to grab a cup of coffee to go – the Signing Store offers an opportunity to learn something. Maybe it's how to sign a word like espresso in ASL from the "sign of the week" chalkboard above the register. Or maybe it's some little insight into the Deaf experience or Deaf culture, like seeing the way Deaf partners interact with each other, or being a hearing customer able to communicate with partners and order a beverage without speaking a word.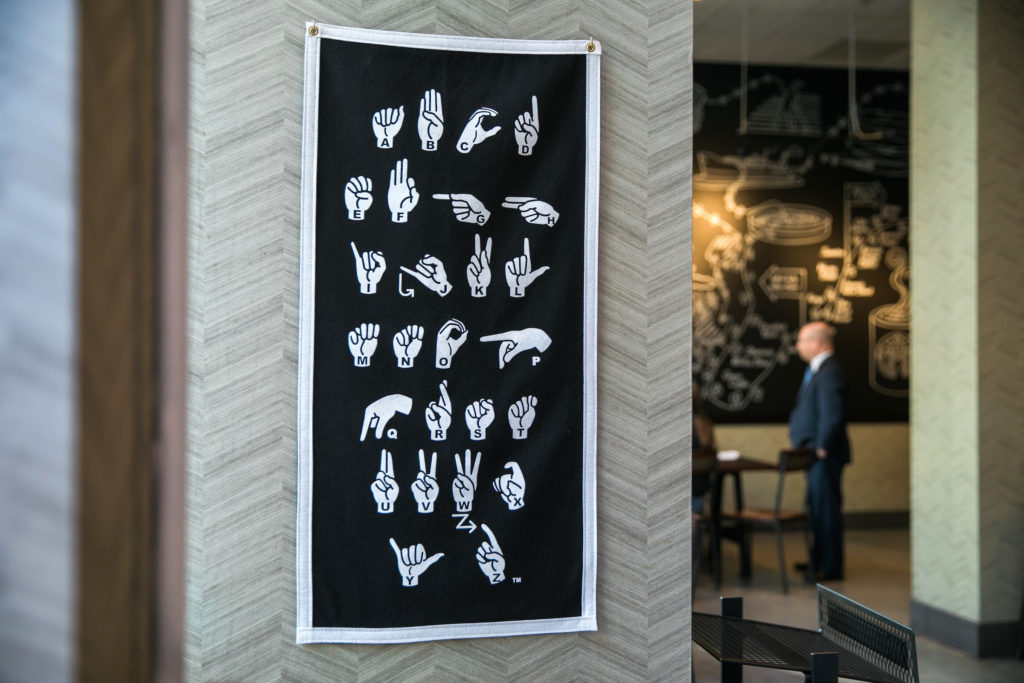 There are more than 200 Deaf employees working at Starbucks stores worldwide, but typically those partners are working alongside hearing coworkers who don't necessarily know sign language, said Marthalee Galeota, senior manager for accessibility at Starbucks.
A team of Deaf Starbucks partners and hearing allies led the effort to launch the Washington, D.C., store after being inspired by a similar store in Kuala Lumpur, Malaysia, which opened in 2016 with nine Deaf partners. The Signing Store is just one part of the company's larger efforts to create a culture of inclusion, to hire and create career opportunities for people with disabilities and to create accessible spaces and experiences, Galeota said.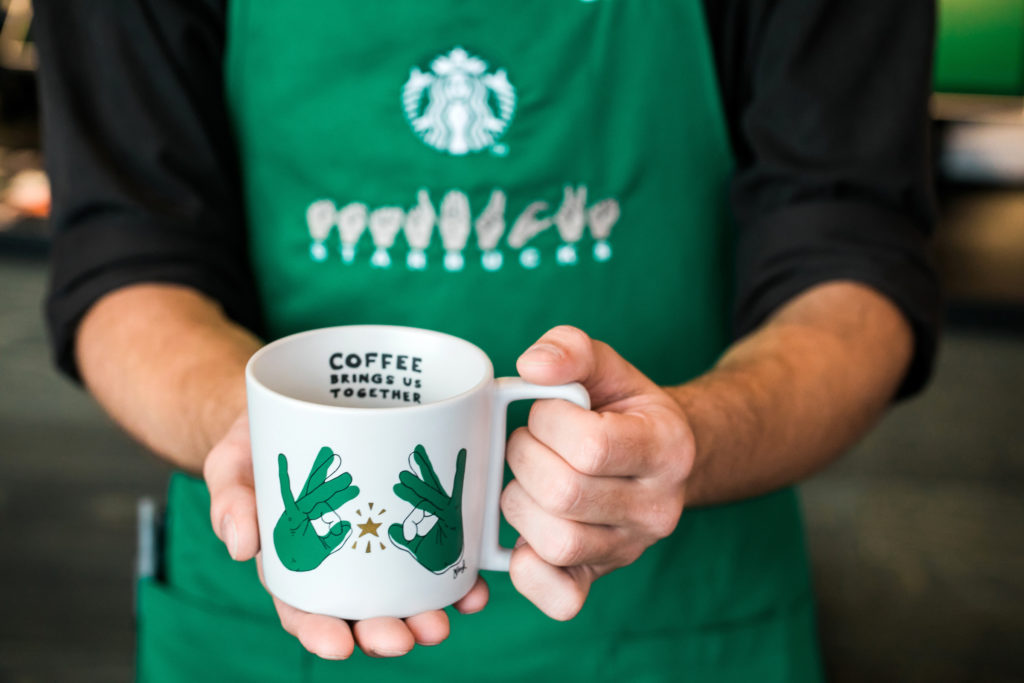 "We really want people to experience the excitement of talking to somebody differently than they might have before," Galeota said.  "All the barriers are gone from being able to communicate, or from people being able to demonstrate their skills and show off the talent they have. We think this store celebrates the culture of human connection on a deep level."
---