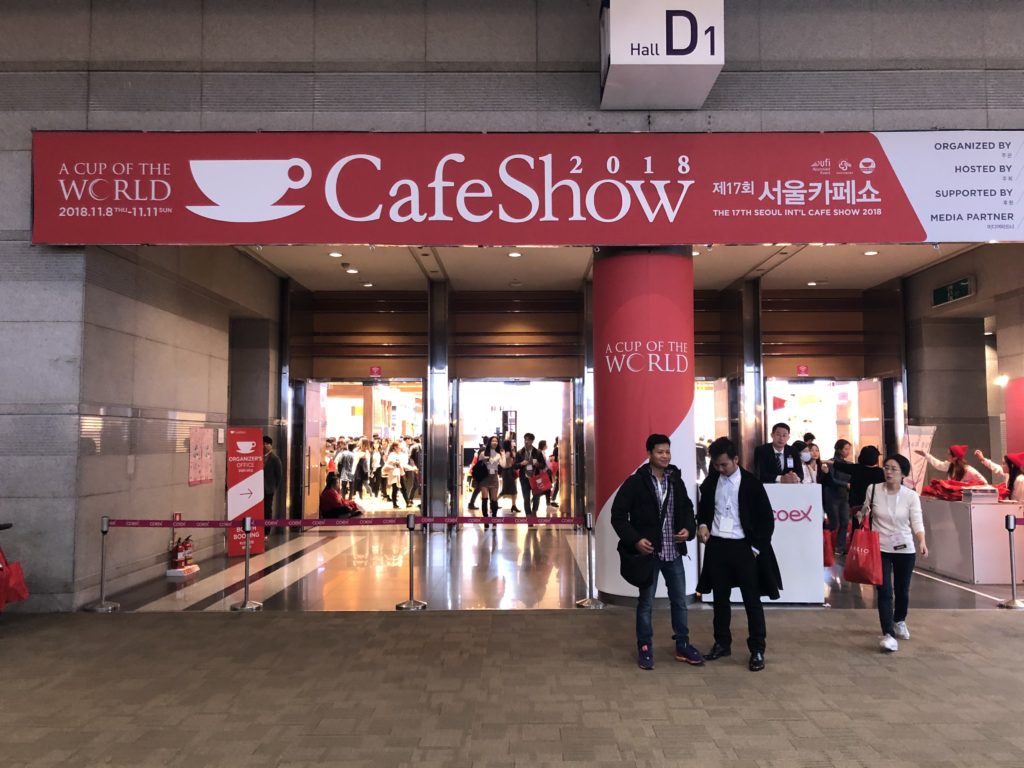 Going to South Korea is always a pleasure. And it is a double pleasure if you are going there for coffee and innovations. This time Coffee t&i went to Seoul Café Show to witness how Korean coffee market is blooming and how innovative companies there are.
Coffee is a new luxury
Anyone who has ever been to Seoul, would notice how many coffee shops there are and how locals cannot go through the day without the magic drink. Not exactly because of the caffeine, but because of the lifestyle and culture its related to. During  CafeShow, we've seen that more and more brands are turning into luxurious design instead of minimalism. South Korean market is no stranger to coffee, so it might be the time when brands think not only about beans and packaging aesthetics but also about the whole coffee experience. Of course it's always nice to treat yourself and get a tiny bit of luxury.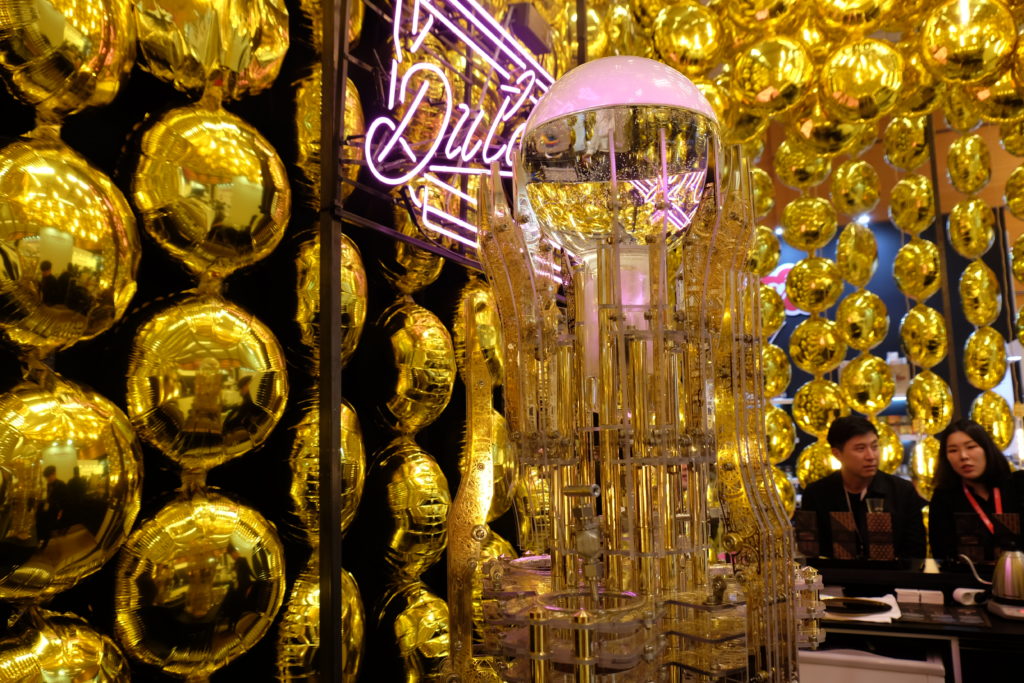 Convenient coffee
Another brand in experience part is to be convenient. Korea market has always loved instant coffee and now specialty coffee is trying to compete to be convenient and loved by locals. At the show you could see many drip bags and packaged cold brew that can not only compete with instant coffee in convenience, but also make your morning a bit more special(ty).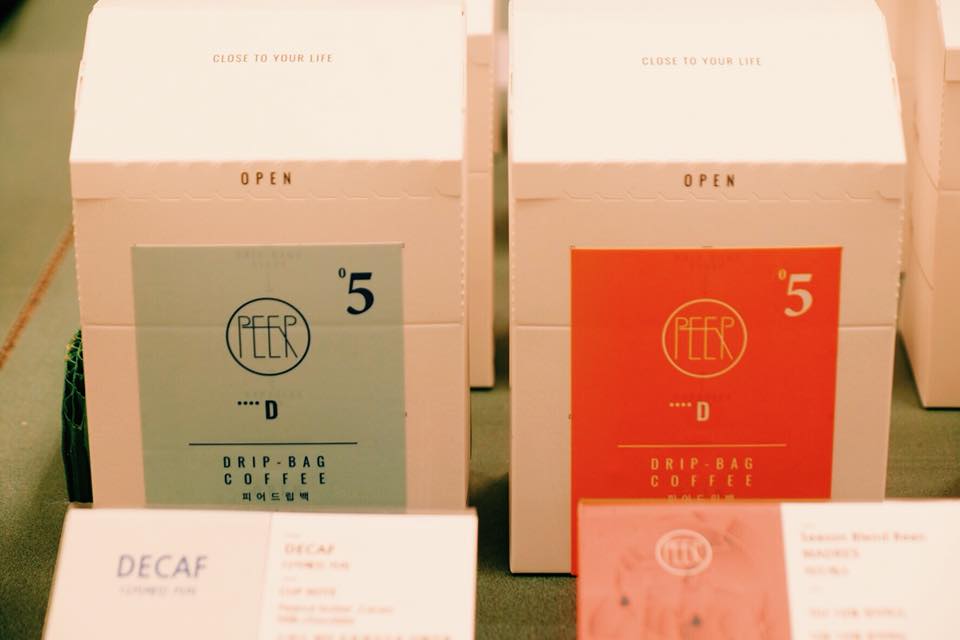 Experience
One of the most interesting parts of this year Café Show is the experience companies created. Except for usual cuppings, visitors could try to win some prizes in an Experience Cube, listen to open talks and lectures, try coffee tasting menu and even take a Seoul Coffee tour in a special bus! This one more time shows that great product is only small part of the deal, customer experience is taking the lead.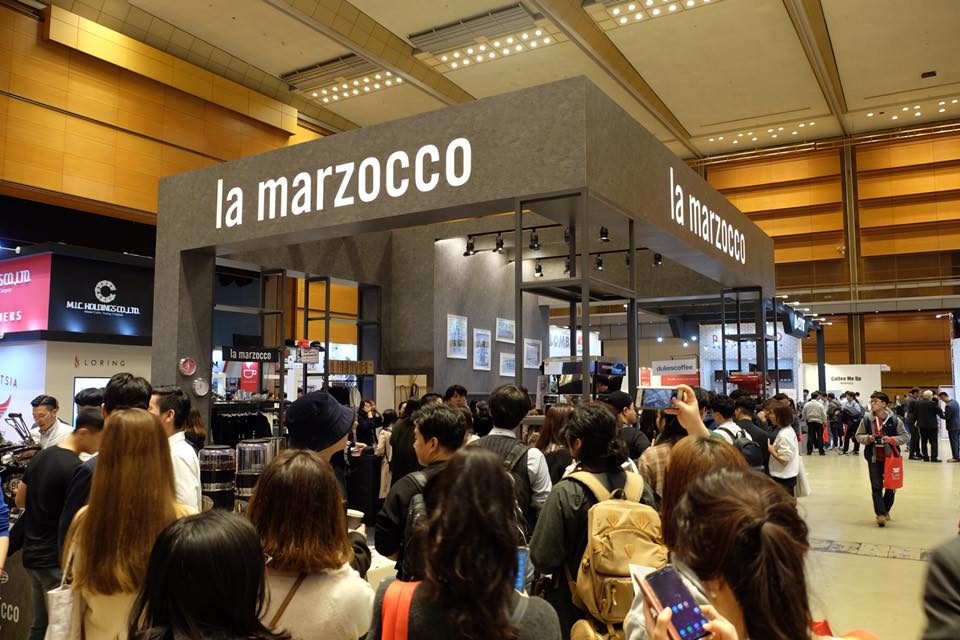 Design
Knowing that Koreans love their coffees and their fashion, it is always nice to combine the two. Local design has always been famous and packaging, as a part of customer experience, is taken very seriously. Just look at these beautiful coffee bags and you will understand why Koreans buy so much coffee.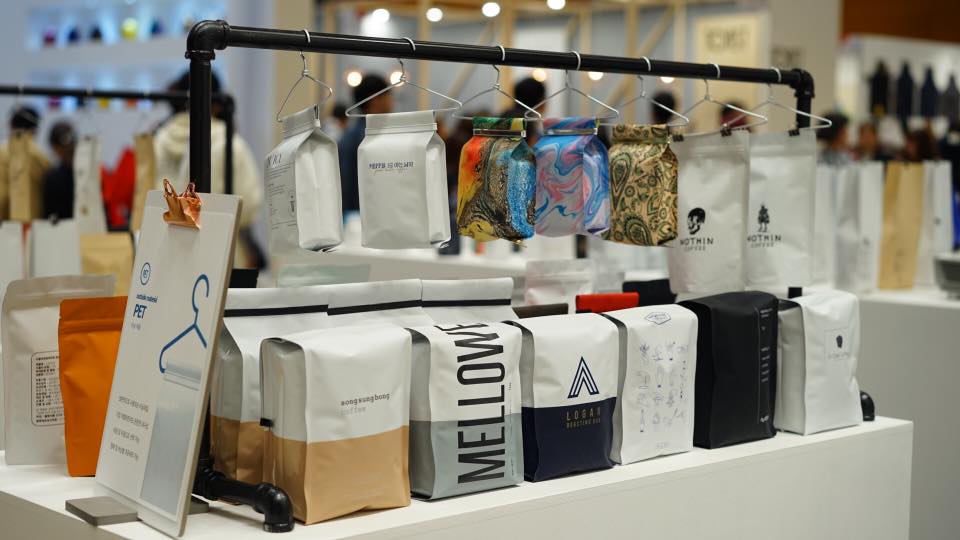 Flavoured Tea
Tea is planning a big come back to Korean market. As coffee has been stealing all the attention lately, tea companies adapted and brought new tastes and flavors Korean customers are looking for.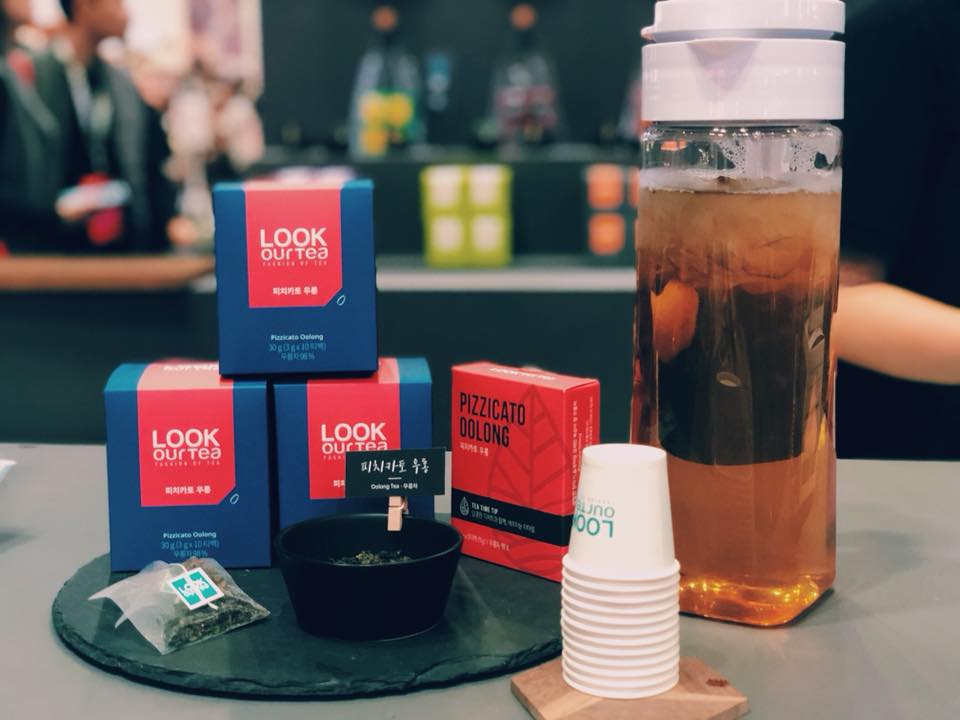 Eco Friendship
This time at Seaoul Café Show,   exhibitors kept it creative and, most importantly, eco-friendly! In the halls A,B,C and D we could see how companies suggest their alternatives to plastic in the F&B industry. Most memorable options are non-plastic straws and to-go cups, as well as a whole No Plastic Café. If more companies will pay attention to their environmental responsibility, we may build a better world.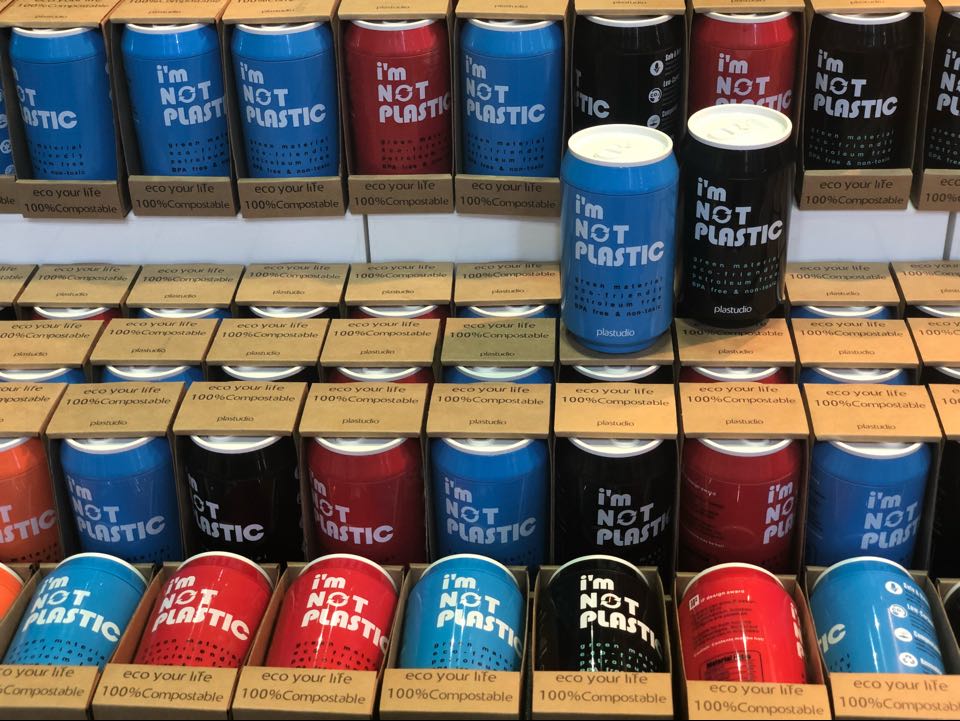 New Inventions

After cold brew went viral and you could literally get it on every corner of every city, Korean market went further and created it's new cold brew machine. If before you needed 10-16 hours to prepare the drink, with SONIC DUTCH it takes only 5 minutes. The secret is in the sound wave that is used to extract the coffee. Yes, sound wave of a speaker in the machine. So no doubts, good music is included! Moreover, the machine can make up to 10 liters of cold brew at once. 10 liters in 5 minutes!
Draw by drip, designed by Peter's Pantry ,a server with a built-in scale + timer to easily assist home brewers and professional baristas make the best cup of coffee. Now it's available at #kickstarter only ,which is going to launch next February.
Latte art pen. It is something we all wanted but never knew about it: you want to make your latte art special and different from everyone's else, but at the same time you need to make it quick and nice as you have customers waiting. Well now you have this magic pen by Winbees to help you stand out.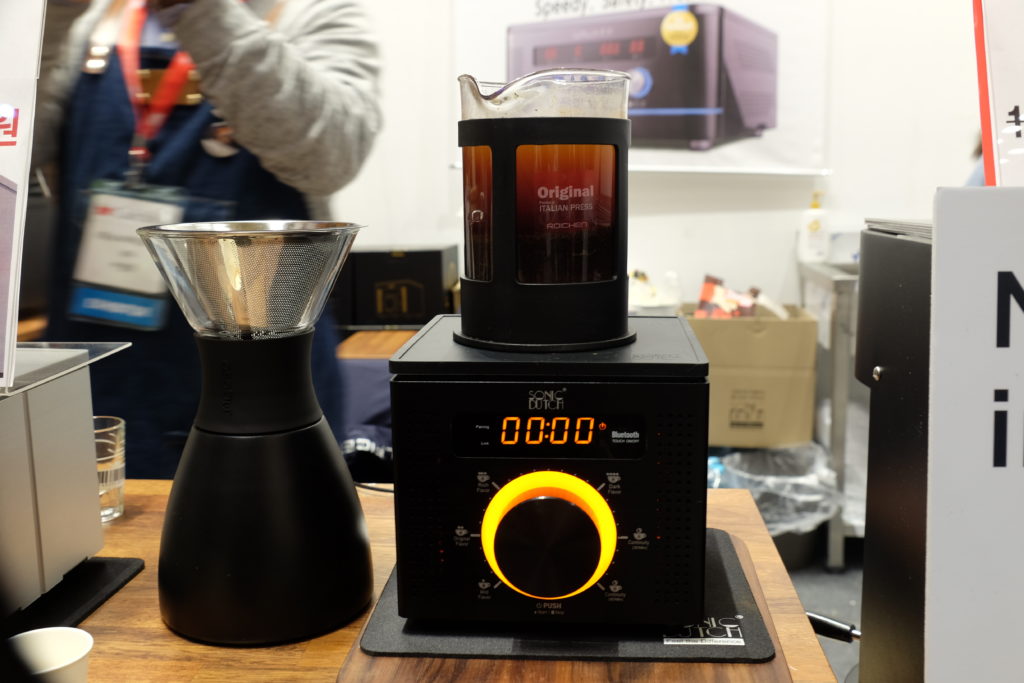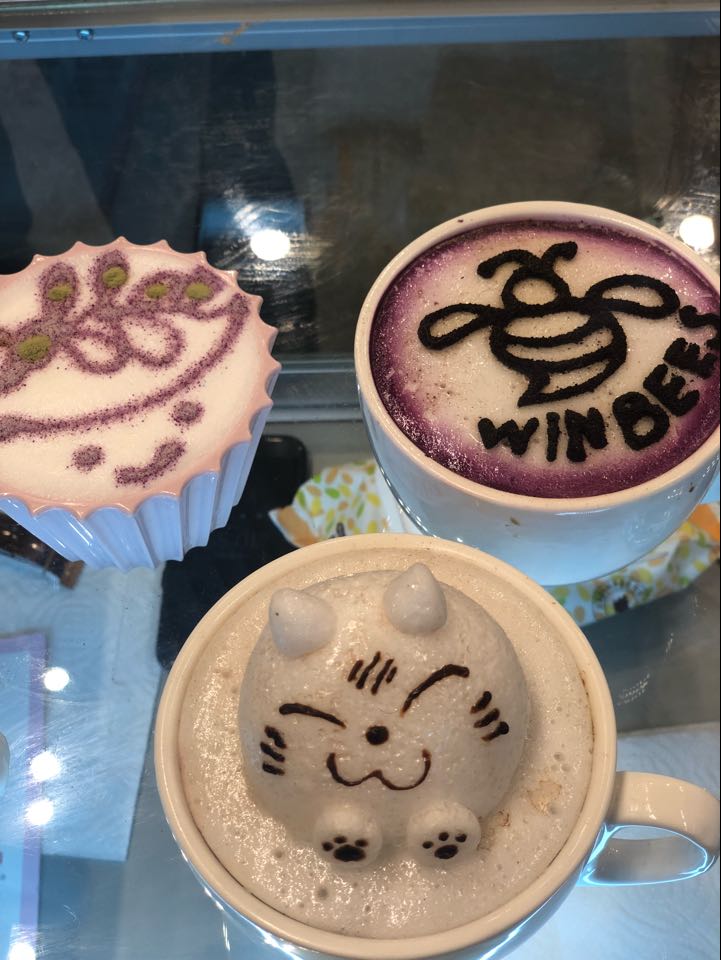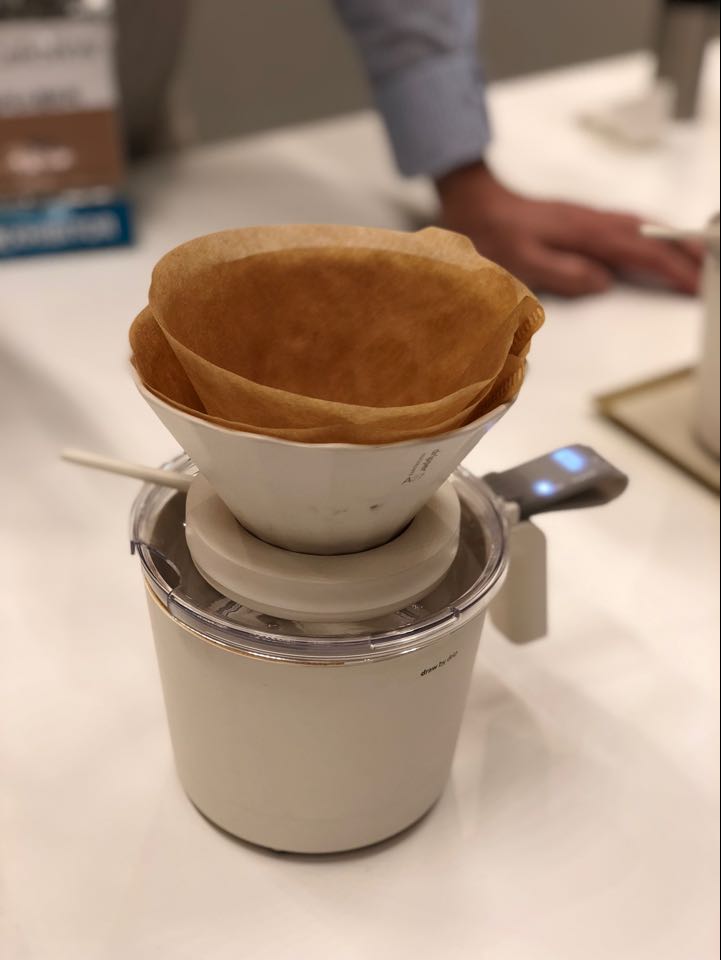 As always it is great to see coffee industry developing and moving forward and we are very grateful to Seoul Café Show for hosting this big and showing the world (and us) what are the future trends in the industry and how we all can work on them.
See you next year, Seoul!
---