Every November, Seoul International Cafe Show catches much attention from the coffee world. As the largest international business platform in Asia, the event aims to promote the global coffee industry and food and beverage culture, which covers sectors of coffee, bakery, dessert, ice cream, chocolate, raw materials, machine and equipment, and so on.
The 18th edition of the annual event took place from November 7 to 10 at Coex in Seoul. Boasting a floor area of 36,007m2 of exhibition, the show housed 635 exhibitors with 2,027 booths for 3,503 brands from 40 countries and received a total of 165,012 visitors from 80 countries. The show worked as not only a platform to boost global coffee business but also showed the potential and development of coffee scenes in Asia.
The four exhibition halls were categorized as Cafe Essentials for raw materials, packaging, equipment, etc, Sweet Additions for desserts, tea, beverages, etc, Coffee Fundamentals for latest coffee machines, grinders and filters, and Unique Blends where people could find renowned roastery cafes, specialty coffee suppliers and so on.
According to a report on the latest coffee market trend and environment by KB Research Institute, there were about 71,000 coffee shops in business across the country as of July, 2019. The growth in number of coffee shops in Korea maintains eight percent. In Seoul alone, there are about 14,000 coffee shops. During the CafeShow, booths from local coffee brands such as MOMOS COFFEE, Coffee Graffiti, Coffee@Works, dukescoffee and so on welcomed by many visitors who waited in a long queue to try out freshly roasted and brewed coffee. This year's Seoul Coffee Festival gathered 25 roastery cafes from both Korea and guest cities of Taipei and Los Angeles, offering coffee tasting, coffee beans as well as coffee gifts and merchandise for visitors.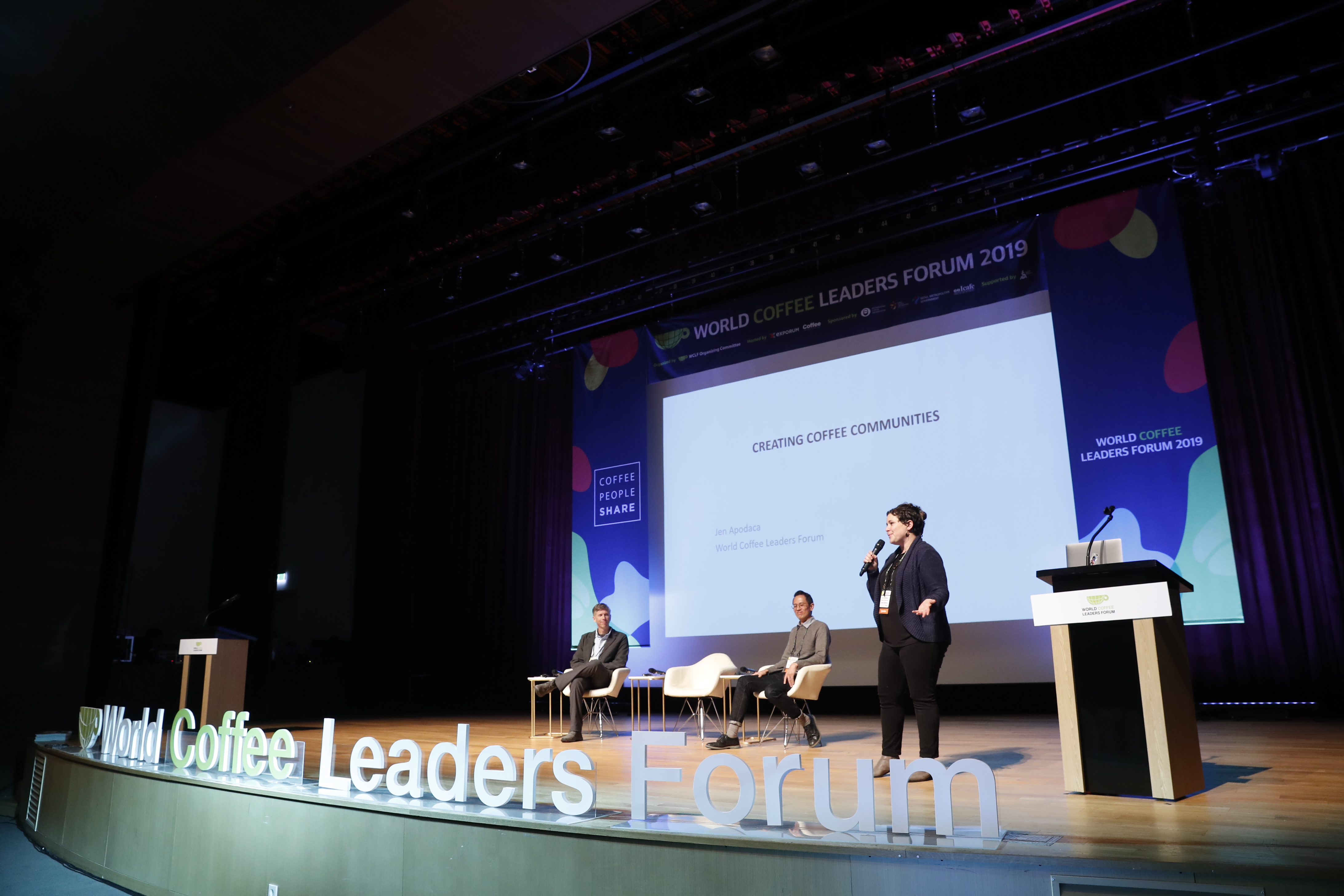 The World Coffee Leader's Forum (WCLF) was another highlight during the Cafe Show, which showed off the brainpower in the international coffee industry. With a focus on Sharing Economy and embracing the idea of 'Coffee People Share', the forum gathered not only international coffee experts and insiders but also domestic scholars and researchers, giving the audience ranging from coffee lover, cafe owners to coffee people an opportunity to discuss the hottest topics together. The topic covered from sustainability, community building and development to technologies and business management in coffee.
Moreover, The Korean Coffee League* competitions and World Coffee Battle 2019 were held during the event. Irvine Quek from Malaysia won the World Latte Art Battle while Thep Dinh from Vietnam became the World Cocktail Battle Champion.
Meanwhile, a wide range of events and activities were carefully organized for the audience from all over the world to experience more about the specialty coffee and coffee culture in Seoul. For example, Seoul Coffee Tour Bus took visitors on a ride to visit a selection of themed coffee shops in three routes: Six cafes like grandpa.factory for Seoul Forest, six cafes like Hoody Goody for Cafe Hooamdong and four like Cafe Volgasim for Eunpyeong Hanok Village. Coffee Art Gallery, Coffee Library and Coffee Talk provided another way for coffee lovers to enjoy coffee as well as take a refreshing rest. Cherry's Choice and Cafe Show Excellence Award displayed winning products and innovations in the lobby and exhibition halls, highlighting the new concepts and designs that attracted both the industrial and public attention.
Growing with the Asian coffee industry, Cafe Show not only promotes Asian coffee culture and business but also works as a hub to help companies find ideal working partners and expand worldwide. It's a festival for the coffee world as well as for those who love the aroma of coffee! If you missed this year's event, please secure your spot for its 19th edition on November 4-7, 2020 at Coex, Seoul on its official website (cafeshow.com).
Note:
* Korea Coffee League: Korea Barista Championship, Korea Team Barista Championship, Master of Cupping, and Master of Brewing.
---