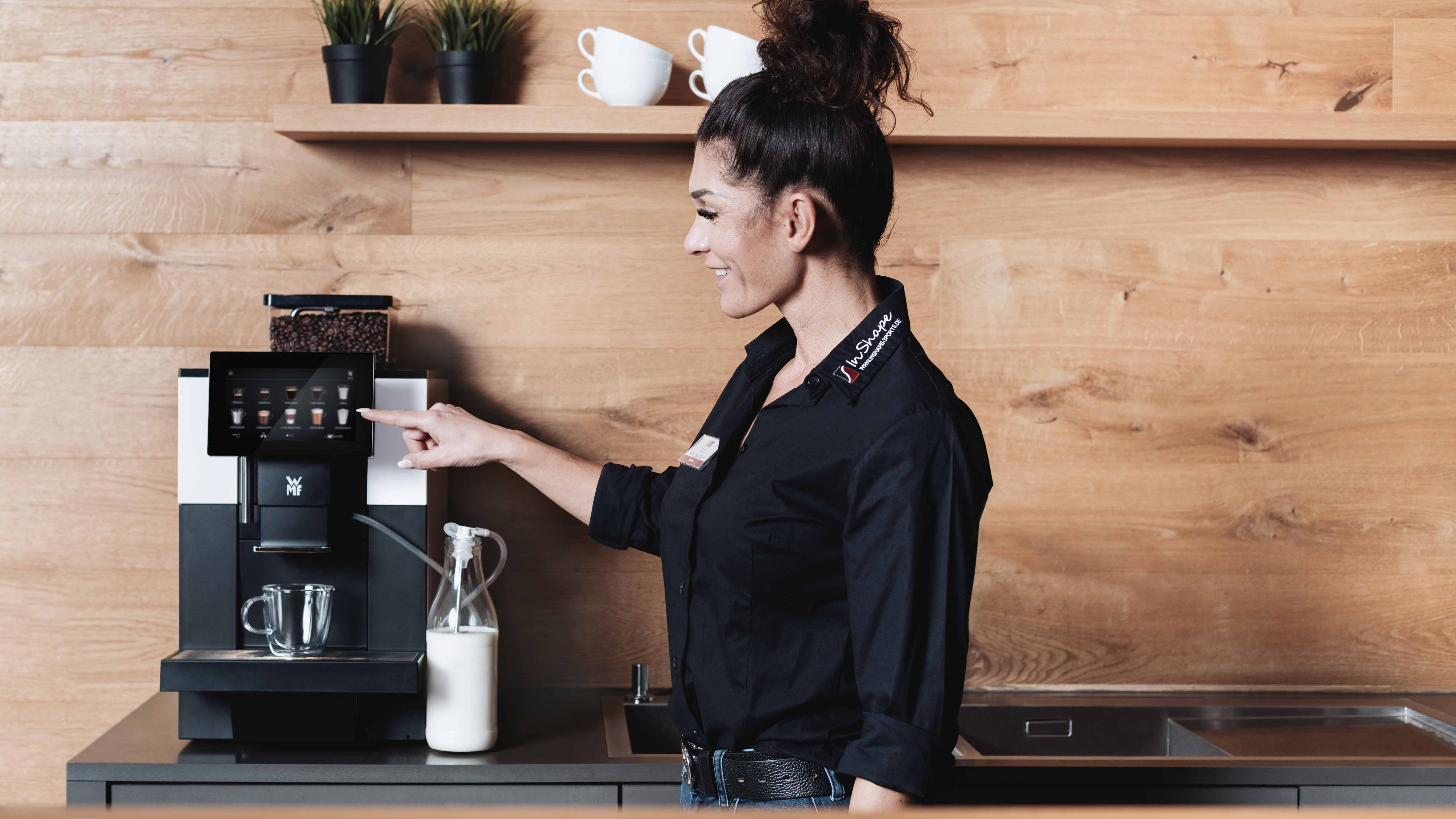 High-quality and individual instead of inexpensive and run of the mill – this change in attitude is one of the hallmarks of a new consumer and customer generation. In almost every sector, we can see a growing appreciation of quality and the desire to tailor one's own living environment to individual life and business plans. In addition to the current boom for highly flexible working models of the "New Work" era, this spirit of the times is also displayed in the private field – for example in the conscious planning of leisure time and holidays or in the desire for a healthier lifestyle. For premium manufacturers like WMF Professional Coffee Machines, the transformation manifests itself in changed requirement profiles. More than ever before, time spent enjoying coffee is emotionalised as very personal time out, creating high expectations when it comes to quality and variety. At the same time, the number of companies with low coffee requirements is rising, as small enterprises are now also placing a focus on sophisticated supply concepts. This means that despite a reduced number of coffee servings and a low price, the corresponding coffee machines need to offer professional equipment features – from intuitive operation to efficient cleaning and attractive design. The fully automatic WMF 950 S was specifically designed with these requirements in mind and perfectly fits the mindset of the new customer segments: individuality and flexibility in combination with premium quality. Or, to put it in a nutshell: ONE OF US.
In this expert interview, Axel Fähnle, Head of Global Brand Marketing, Content and Market Activation, GBU Professional Coffee Machines at WMF GmbH, offers insights into the story behind the market launch.
Mr Fähnle, what is the market relevance of the new WMF 950 S?
AF: It means that at last, there is a professional offering for customers with lower coffee requirements of up to 50 cups – a segment which has been growing for years and which WMF Professional Coffee Machines can now cater to. Our unique selling proposition: our customers profit from our experience as leaders in the professional segment, while at the same time enjoying excellent value for money, an important factor for the "smaller" entry-level segment.
What is the relevance of the new customer groups?
Nowadays, wherever you go, people expect good coffee. In the gym, in small offices or mid-sized companies. Quality expectations have risen enormously in all catering concepts. We are seeing steadily growing demand here. And the new consumer community expects good quality, reliability and professionalism despite small budgets and lower numbers of cups. In other words, they expect of us exactly what they expect of themselves. We are convinced that this emerging market for "good coffee" will be far more multi-faceted and colourful than before. Coffee is lifestyle that people want to enjoy everywhere – in the office, at the hairdresser's, at the gym or in new and more flexible hotel and tourism concepts.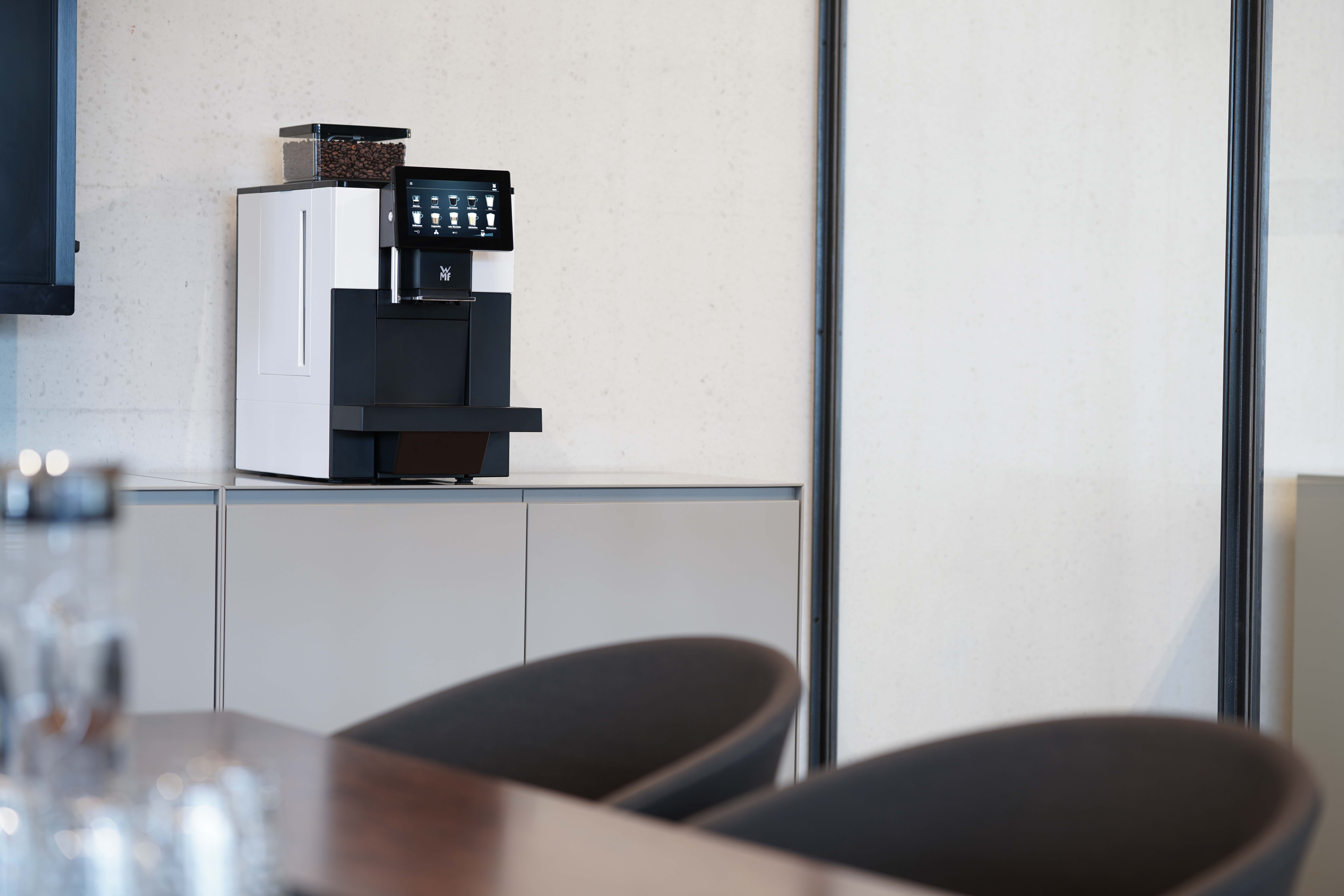 What are the trends in the new markets and why is this attractive for WMF?
Generally, there is a trend towards smaller, more mobile units and thus also towards (several) smaller machines. This applies to our core markets in the hotel and catering industry as well as to new segment. You only have to look at the changing working world to see that the office is taking on a whole new and important meaning for our many colleagues working remotely. It is becoming a meeting place where we exchange information and ideas, something which is no longer taken for granted, but becomes an experience. And that's where coffee, as a feel-good factor, plays a decisive role. High-quality catering is also becoming a symbol of our greater concern for and appreciation of others, which is becoming increasing relevant in a world of staff shortages. Offering a pleasant working atmosphere will be a decisive competitive factor in future, and we support this aim in a targeted manner with our attractively priced new fully automatic coffee machine WMF 950 S, even for smaller offices or companies where employees work partly from home.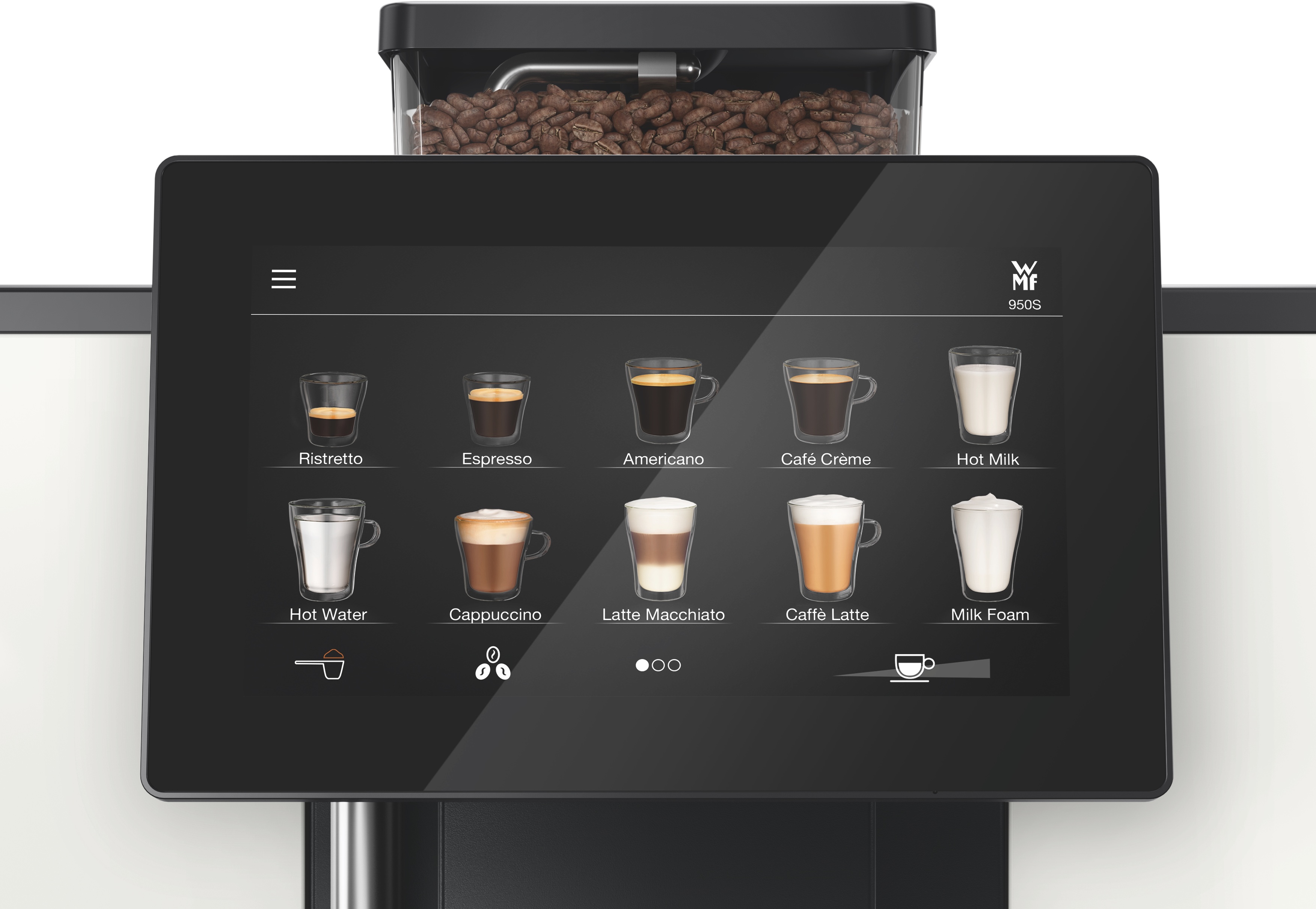 What is the content and the aim of the launch campaign for the new WMF 950 S?
We are moving away from the classic product view slightly and placing increased focus on the specific needs and emotions of the target group. The machine is "ONE OF US", part of the team, for which it produces delicious specialities. It works just as professionally and efficiently as all our colleagues and thus meets all requirements for a professional machine in this segment. Thanks to our successful collaboration with several testimonials, we can report from various application locations and describe the requirements there. These include locations in office environments and the service industry, but also serviced apartments and modern hotel concepts. Each of these target groups has different expectations of the equipment, and this coffee machine meets them all to the full.
Why are you following a different market entry strategy this time?
With the WMF 950 S, we are addressing a new target group, which is far more 'digitally' minded and so far, have not necessarily been at home in the "professional coffee sector". These are people who spend more time online and gather their information there, and they are looking less for technical arguments and brochures and more for a personal bond and the satisfaction of their needs. And the topic of coffee in particular is often a quite emotional issue here. In the office sector or in customer service, it is not so much a matter of earning money with coffee specialities, but of boosting employee and customer satisfaction. Nevertheless, the WMF 950 S includes all important features of a professional machine, but is far less complex. This results in an attractive price and easy ordering via the online store.
---