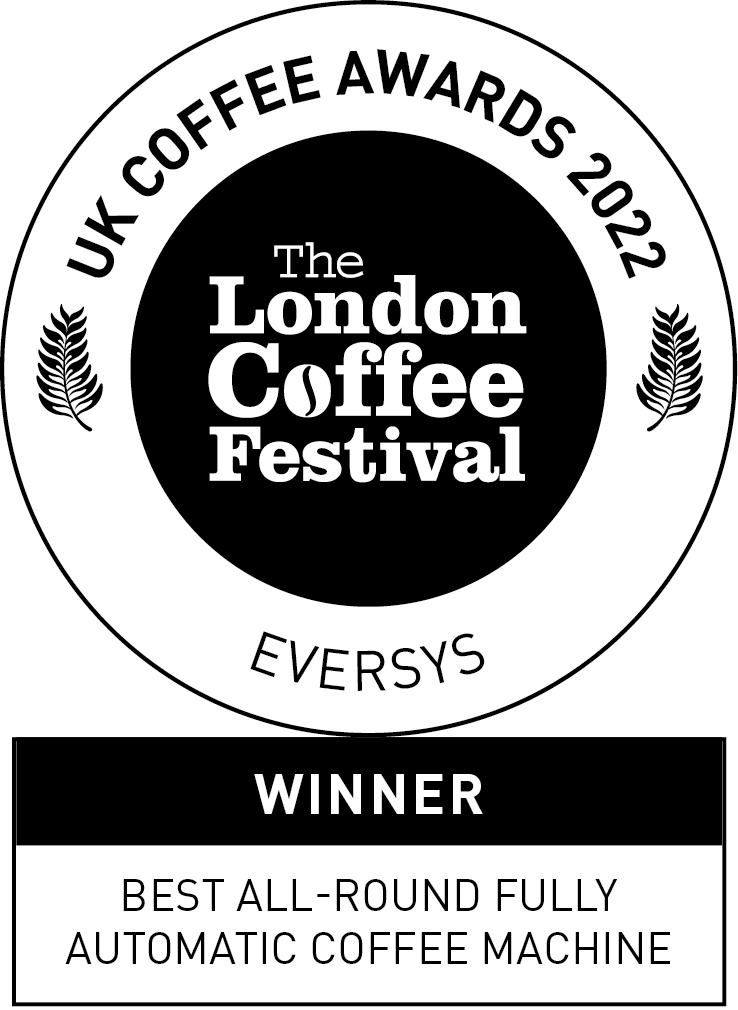 Once a year, about 35,000 people gather at the Old Truman Brewery for the London Coffee Festival and participate in tastings, workshops, demonstrations, numerous live events, competitions and this year, Allegra added the 2022 UK Coffee Awards to the agenda.
In the run-up to the festival, Allegra asked global coffee enthusiasts and market professionals, to name the best brands and products through a selection of 15 categories, to which Eversys made the shortlist back in early February for the categories "Best All-Around Fully Automatic Coffee Machine" and "Most Innovative Product/Service" for our Shotmaster ms- pro/ST. After the shortlist announcement, it was communicated that the winner would be declared just after this year's London Coffee Festival, once a panel of judges had made their final decision.
And a great decision it was, for Eversys to receive this prestigious award, such recognition for our brand and products has been a great compliment to our young company, our team and our global partners, as this further advocacy illustrates the solutions we continue to provide for the benefit of consumers worldwide.
"We wish to thank everyone who supported and voted for us, thank you to the panel and the team at Eversys. This is an important award for our young company when the market validates the work that you do" says Kamal Bengougam, Business Development and Marketing Director. Further, "We produce every single machine by hand, with great attention to technology, design and detail. The machines could be found worldwide in all market segments and now the specialty market is beginning to welcome us with open arms, to recognise the value and relevance of our products.
---