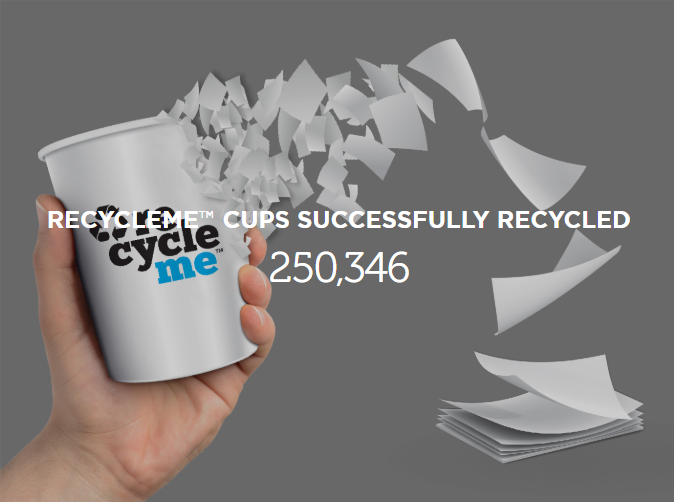 Australian food container maker Detpak is leading a new program designed to maximize the life of materials used in to-go cups, while providing traceability through the recycling process. The company's RecycleMe system, which recently launched in New Zealand, begins with cups made with a lining that is formulated to work within the standard pulping process of recycling agencies, according to the company, with a formulation that involves less plastic and the inclusion of calcium carbonate.
Once used, cups bearing the blue RecycleMe logo are then discarded by consumers into a front-of-house RecycleMe-branded collection bin, where cups are separated from not-always-recyclable plastic lids, before they are privately collected and distributed for recycling.The company is partnering with logistics and paper-shredding providers in the Freightways Group to facilitate the recycling. That company, along with similar partners in other countries, will then be able to trace the journey of cups through the recycling process, providing some measure of traceability, an element within the waste management industry that is often sorely missed.
We are all well aware of dangers of over-pollution, if you have never heard of it you can check it here. But one of the most efficient ways to eliminate it is to use reusable cups and tumblers.
---