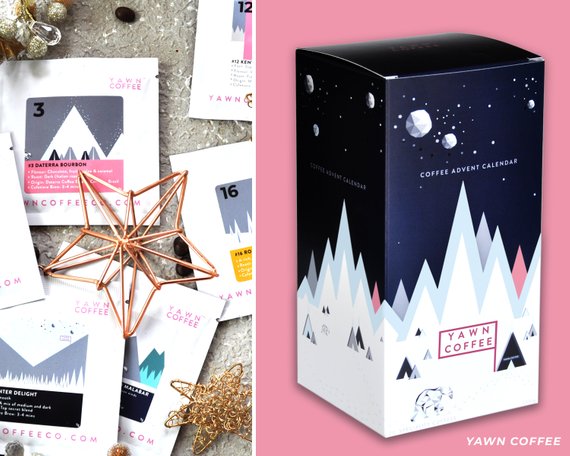 If you don't have an advent calendar are you even celebrating the holidays?
This year, there seems to be an advent calendar for everything and everyone, including one for coffee lovers! The Yawn Coffee Advent Calendar from Yawn Coffee Co, a subsidiary of TeaRevv, is exactly what the name implies — an advent calendar filled with the best beans on earth. Each advent calendar (which is more like an advent box) comes packed with 24 different craft coffees. Each sachet contains exactly the right amount of either ground or whole bean for one spectacular cup. Best of all, they work with every coffee brewing method, including cold brew.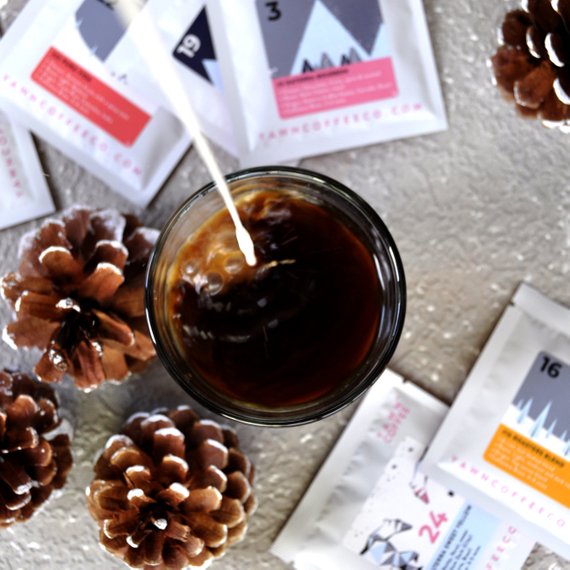 The sachets contain a multitude of brews including: Indian Tiger, Kenya Blue, Bourbon Daterra, Surprise, The Colombian, Ethiopian Yirgacheffe, Winter Delight, Brazilian Santos, Surprise, Mexican Maraopgye, Indian Monsooned Malabar, Costa Rica Tarrazu, Night Coffee, Kenya AA, Surprise, Papua New Guinea Sigri, Surprise, Indian Mysore, Supreme Crema, Surprise, Old Java Java, Sumatra Lintong, Surprise, and Sweet Yellow Daterra.
It's the most beautiful time of year and the most beautiful presents are here to rock your Christmas!
---