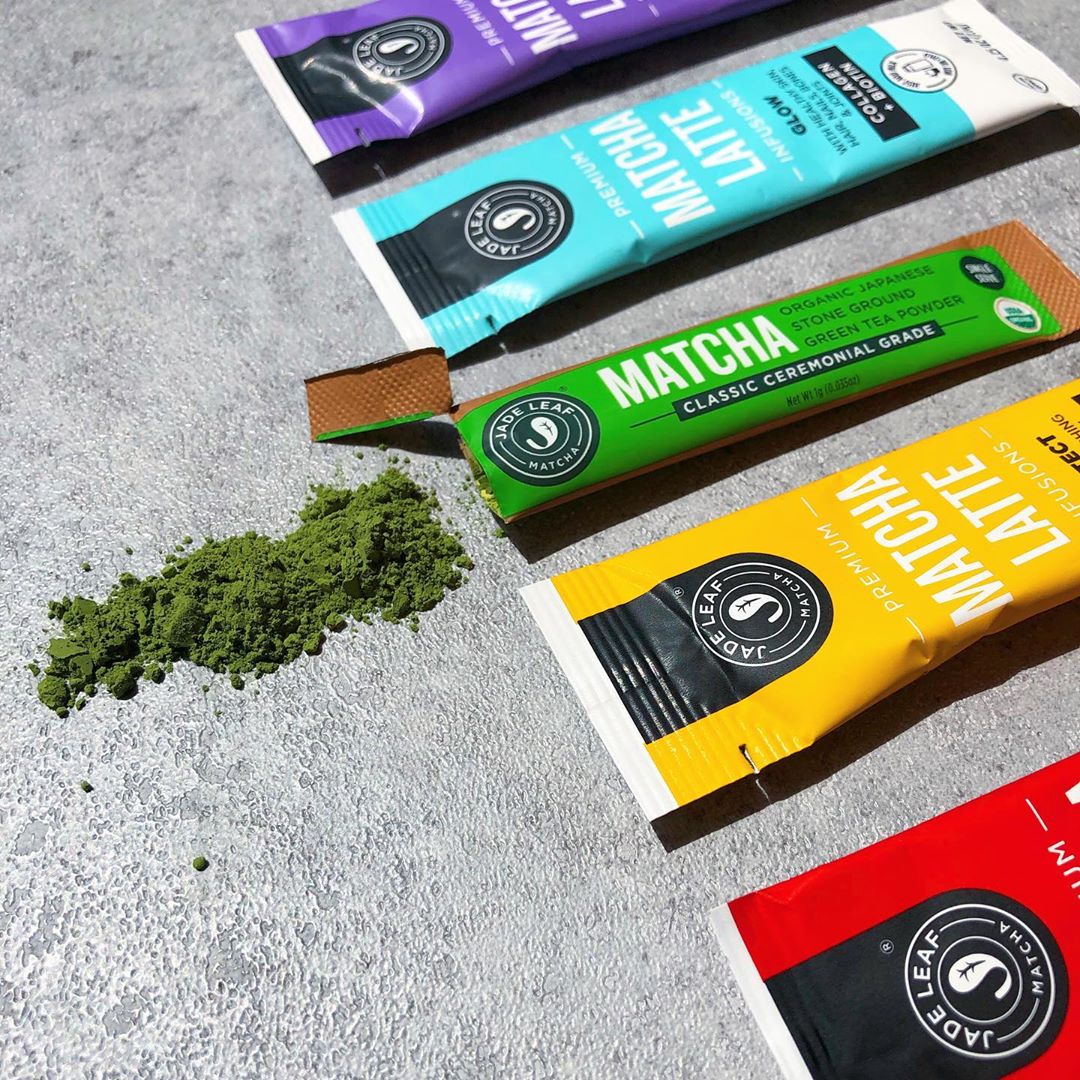 Jade Leaf Matcha, a Seattle-based top selling tea brand on Amazon renowned for its premium organic Japanese matcha green tea, has now launched a line of Premium Latte Infusions with functional benefits in four varieties: GLOW, PROTECT, THINK, AND BALANCE. Each infusion is based on CCOF certified organic Japanese matcha while blending functional ingredients and adaptogens, and is in particular crafted for exceptional lattes.
GLOW is enriched with collagen and biotin for the support of healthy skin, hair, nails as well as organs and tissues. PROTECT incorporates turmeric, ginger, cardamom, cinnamon and black pepper which has anti-inflammatory effects. THINK boasts enhancing brain health, cognitive function and energy through lion's mane and cordyceps. BALANCE blends probiotics and prebiotics providing a solution toward immune and digestive systems.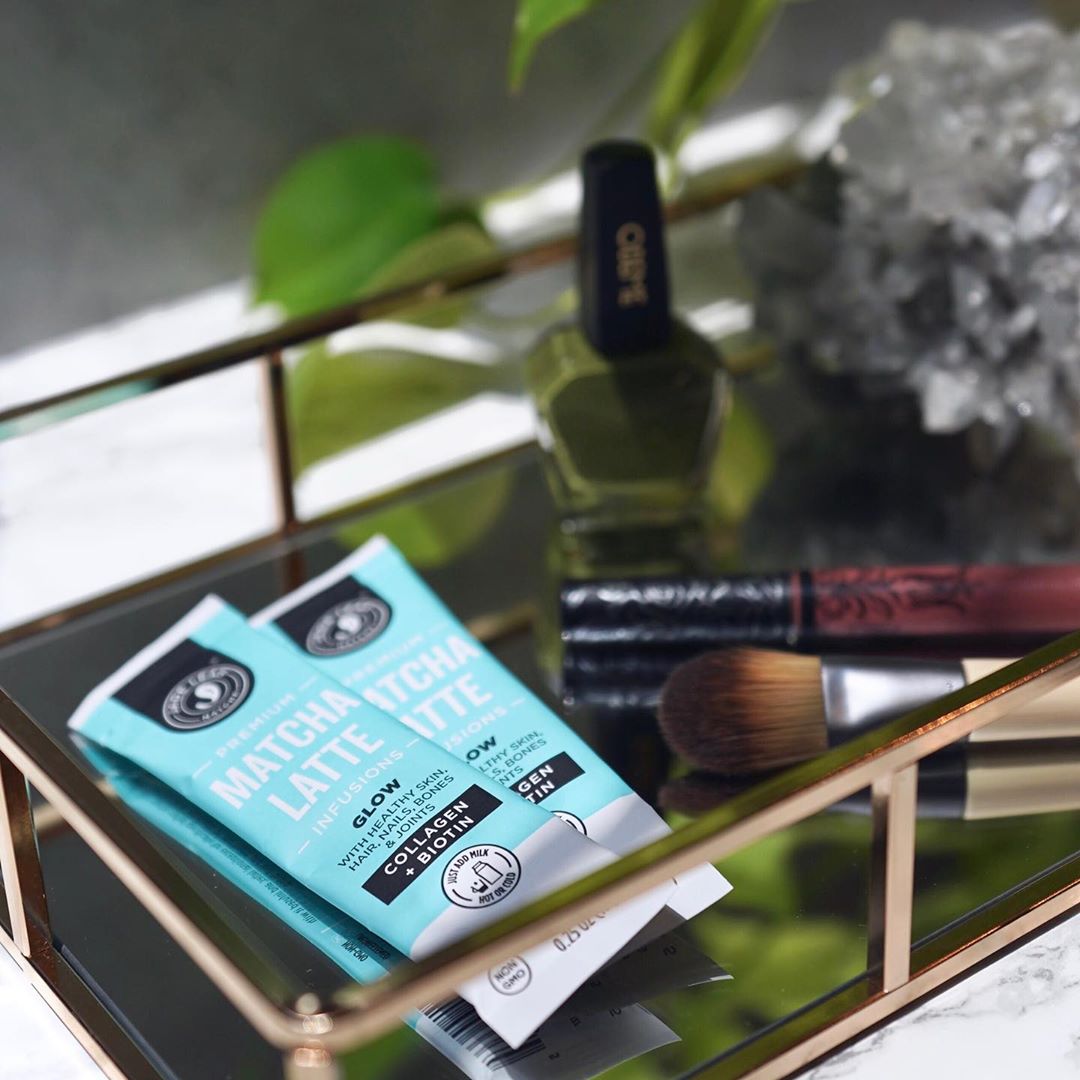 Speaking of the inspiration behind their new Infusions, says Marc St Raymond – co-founder of Jade Leaf Matcha, "We started seeing our customers posting different healthy additions they were mixing into their matcha lattes on Instagram. A few of these ingredients we would see over and over again — collagen, turmeric, functional mushrooms — which got us thinking, how do we make this easier for our customers?" With this idea in mind, as explained by Raymond, "we saw an opportunity to source the best ingredients, bring them together into convenient, delicious blends, and our Matcha Latte Infusions were born!"
Premium Latte Infusions come in single-serve 0.25oz packets and contain 30-40mg caffeine per serving which is about 1/3 a cup of coffee. You can enjoy it simply by mixing with any milk you prefer, either hot or cold works.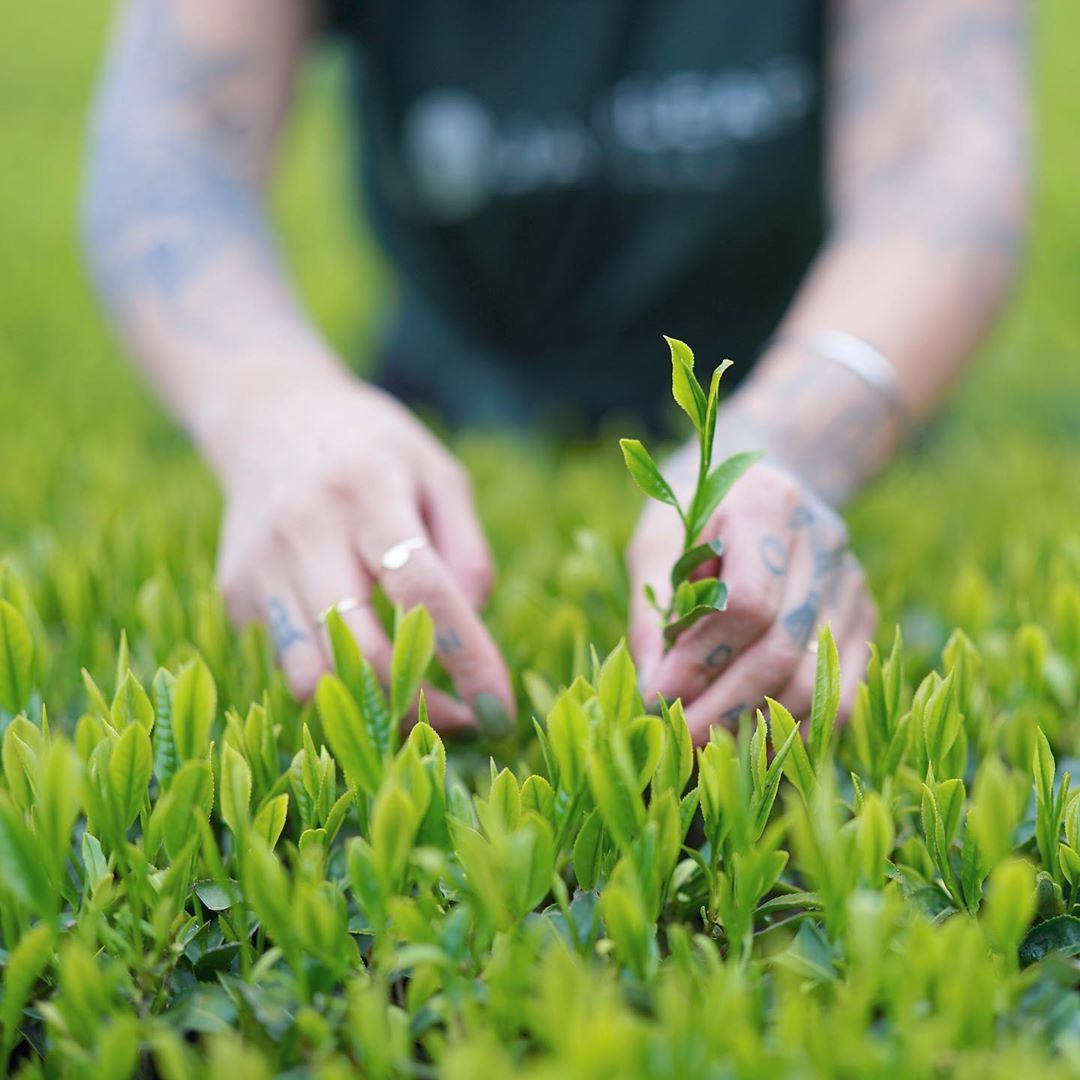 Photos from the Internet.
---