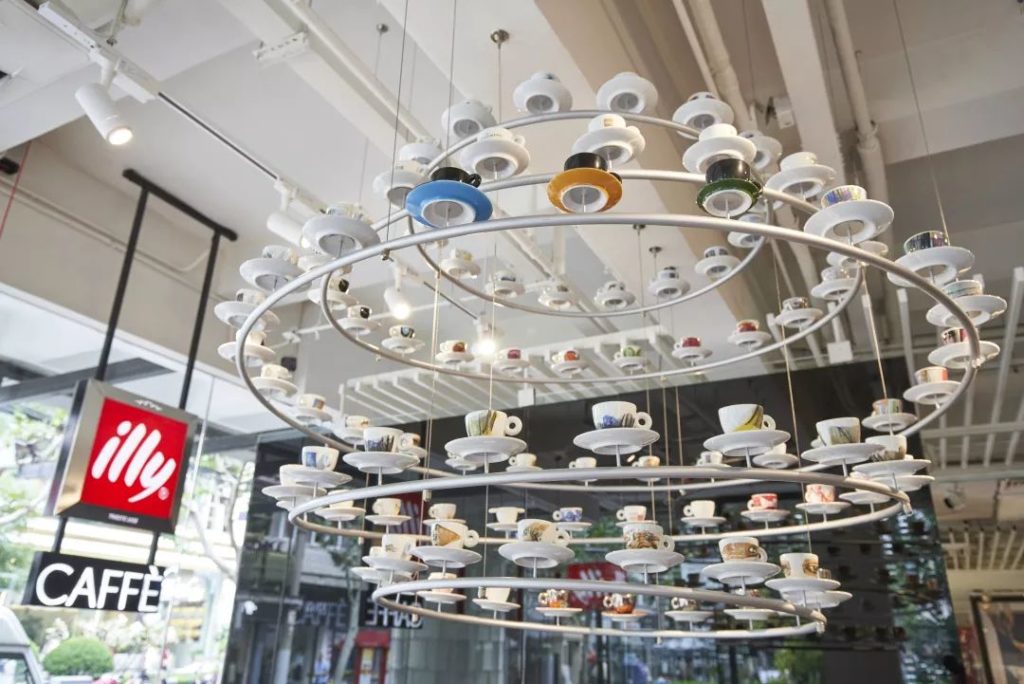 illy's first concept store in Shanghai illy Caffe is open to the public now. The brandnew store is located inside the Liuli China Museum, close to tourist attraction Tianzifang. The cafe features not only an eye-catching bar in illy's iconic white and red but also a specially-designed chandelier, which is made up of a selection of unique coffee cups and saucers. A vintage poster is in display, which was firstly designed by world-renowned Xanti Schawinsky for illy back in 1934.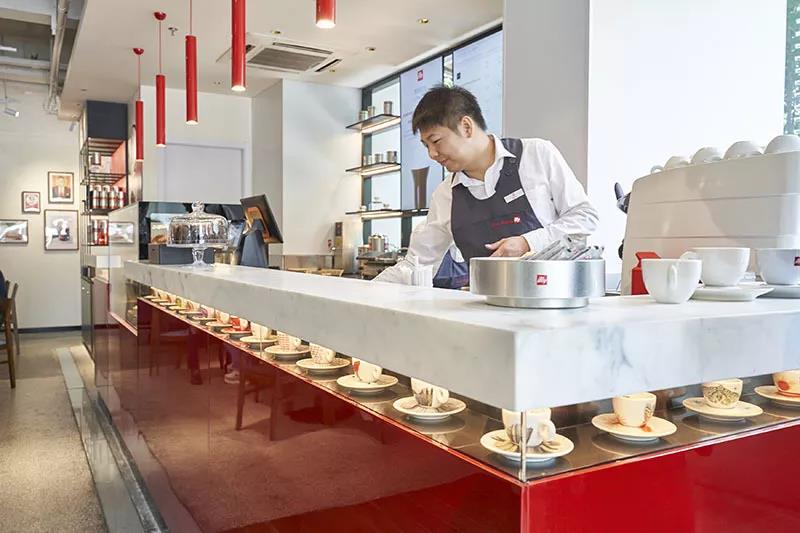 An outdoor wall featuring a collection of illy logo cups may be the best spot for photoshots. As a coffee shop, visitors will still be able to relax after touring around the museum and treat themselves some exclusive drinks from illy. Apart from traditional espresso-based coffee, Marocchino is a new drink to try here. It is an Italian coffee drink created in Alessandria, consisting of 1-shot espresso (or ristretoo), cocoa powder and milk froth, normally served in a small glass. It's said that thick hot coca is also added to the drink in some parts of northern Italy.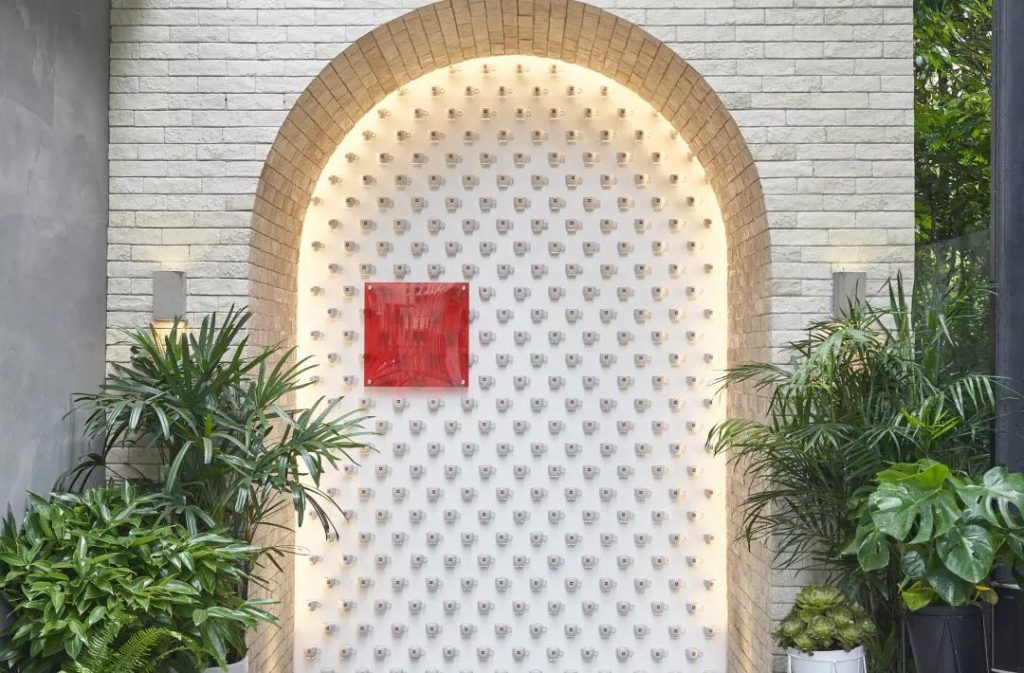 If you fancy a cocktail, you may be able to try illy's signature cocktail Orange and Almond. Alternatively, try illy's version of Affogato to chill yourself off.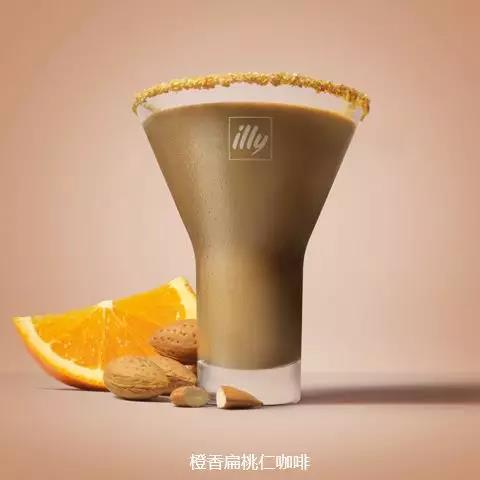 Address: 1F, No.25 Taikang Rd., Liuli China Museum, Shanghai, China.
Opening Hours: 8am-9:30pm
All photos from the Internet
---