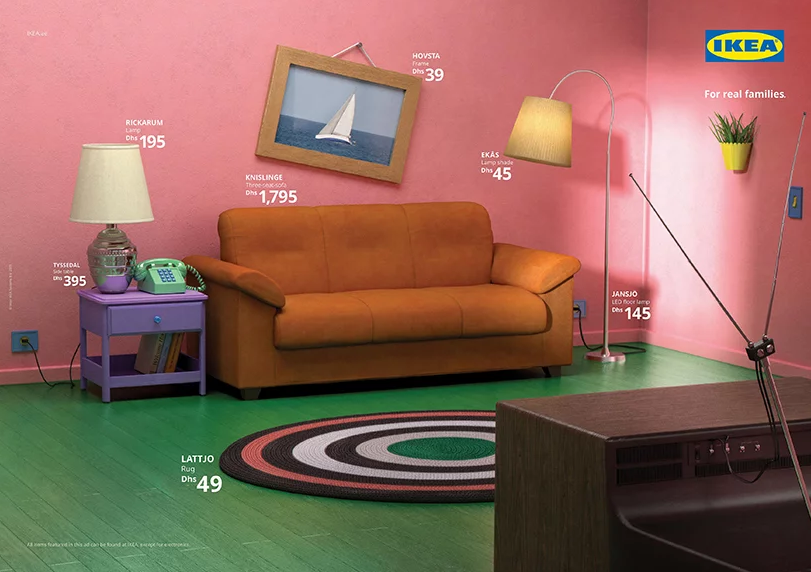 This all starts from IKEA's new catalog when they sifted through thousands of products to create their "real life series." The new campaign changes many people's view about IKEA and how its catalog should look like.
The furniture brand recreated living room settings, featuring their own products for sure, from popular TV series such as The Simpsons, Friends, and Stranger Things. The new way to present latest products and design styles in fact makes each room speak to a different group of consumers with different interests.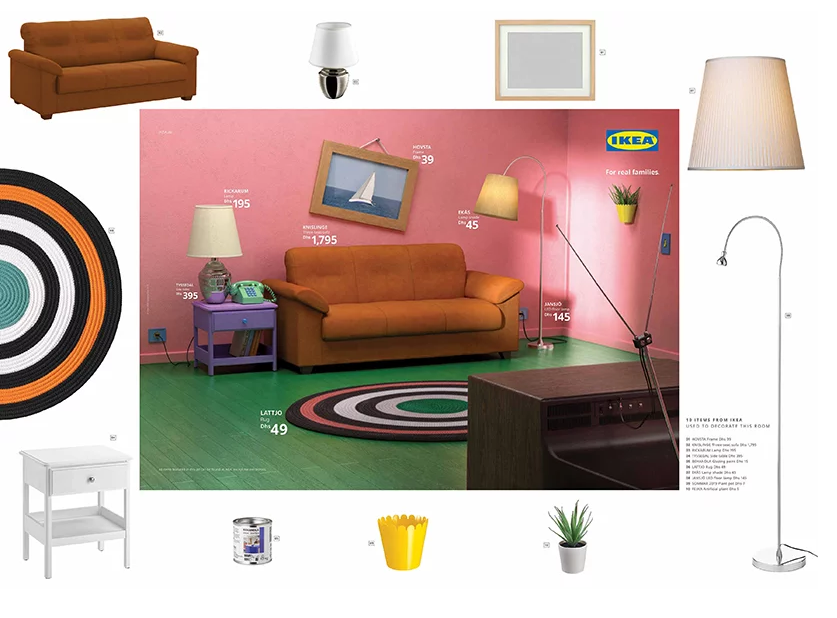 "Traditionally", all furniture pieces are priced in an IKEA way, ensuring the viewer that featured items are actually available in real life. It's hard to believe that IKEA can be that colorful. The selection of bright and bold fixtures used to create the Simpsons' living room of 742 Evergreen Terrace now can be seen every day at home. For coffee lovers, it's time to buy a Simpsons mug and enjoy a cuppa on the comfy sofa or simply indulge baby Maggie's treat – coffee ice cream.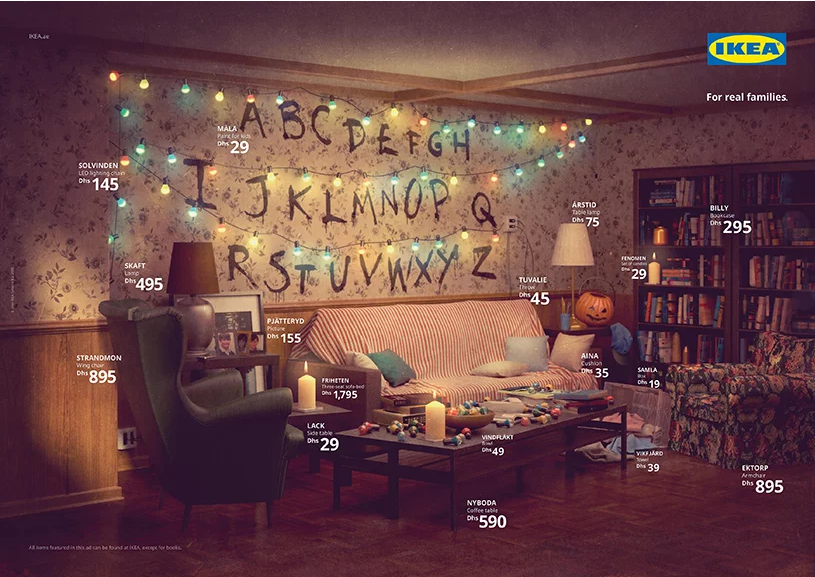 *All photos from IKEA.
---