Look sharp, coffee lovers — descending upon this green and pleasant land for the first time since 2010, the World AeroPress Championship (W.A.C) is coming to London.
On Sunday November 24th, we're bringing 65 of the world's best coffee brewers to Bethnal Green, East London, where they'll compete for the title of "2019 World AeroPress Champion".
This global championship and it's cult-like following centres on coffee brewed with the AeroPress; a plunger-style device adored by coffee fanatics, which retails for around £25.
Having defeated thousands of counterparts in their home countries, national champions from all across the globe will battle to see who's coffee brewing recipe reigns supreme.
It's serious business, but all in good fun, with a blend of skill and luck needed for a win.
So how does the madness work? The W.A.C is a multi-round, elimination tournament of competitive coffee making. Competitors have just a few minutes to brew a single cup of AeroPress coffee and present it to a panel of judges, who blind taste each coffee and pick the cup they find the tastiest. In each round of three, the competitor with the tastiest brew moves on through the tournament until just one competitor remains.
This year's competition coffee will be kept top secret until just before the first round kicks off. Competitors will have only four hours to taste the coffee and perfect their recipe before taking to the stage to brew in front of an eager crowd.
"But what's in it for the spectators?" I hear you ask. Good question! At the end of each round, competitors will make their way to the Competitor Brew Bar where they'll brew their winning recipes for the audience to sample. This is a once-in-a-lifetime chance to taste coffee prepared by literally the world's best AeroPressers, for free. The competition coffee will be also be available for attendees to try as an espresso or oat milk latte. In addition to bucket loads of the world's finest coffee, there'll be a fully-stocked bar and a selection of the capital's best street food vendors to keep spectators hydrated and nourished.
Who will have this year's world title to add to the trophy cabinet at the end of the night? No matter the outcome, this celebration with like-minded coffee fanatics from over 65 countries is a sure-fire win.
Early bird tickets are £13 and general admission starts at £17. For the full 'access-all-areas, drink-for-free' enchilada, VIP packages are a lazy £42.50.

2019 WORLD AEROPRESS CHAMPIONSHIP
Sunday, November 24, 2019 @ 3pm
Oval Space: 29–32 The Oval, London E2 9DT, UK
Tickets on sale now: https://wac2019.eventbrite.com
For more information: https://www.eventbrite.com.au/e/2019-world-aeropress-championship-tickets-70878616851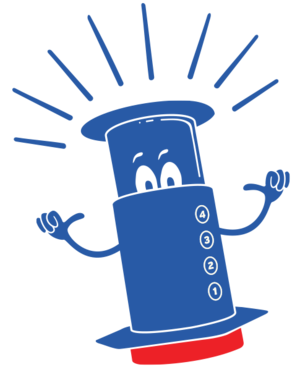 ABOUT THE WORLD AEROPRESS CHAMPIONSHIP
In 2008, a good and simple idea came to two coffee lovers: "Wouldn't it be fun to see who could brew the best cup of AeroPress coffee?" And with that simple idea, the WorldAeroPress Championship was born. The first competition took place in a small room in Oslo, with only three competitors and Tim Wendelboe as the judge. It was a modest and understated affair. Like many ideas good and simple, the competition has since grown organically, and now spans 160+ regional and national events taking place in over 65 countries. Each season now sees more than 3,500 competitors getting involved, and yet, despite its size, the competition remains a fun, inclusive and light-hearted pursuit. Today, the World AeroPress Championship is organised by a small team based in Melbourne, Australia. They drink way too much coffee, but that's kind of what it takes to make this event happen.
---