Many people nowadays enjoy coffee just like wine, different origins, different brewing methods, different recipes. Unlike wine, coffee making can be as simple as three steps, grinding, brewing, and serving.
As a series of movements flows from step 1 to step 3, we anticipate the final cup, wondering how it will smell and taste. Back in the 1900s, the Melitta coffee brewer was born when German Amalie Auguste Melitta Bentz developed her own solution, a result from her dissatisfaction with the taste of percolator coffee as well as the coffee grounds left behind in her cup. In 1908, she filed a patent for the paper filter and the Melitta company was founded. That was regarded as the start of pour over coffee. Now we have a diversity of choices of coffee brewers in different designs, mechanisms, shapes, colors, and even materials…
Brilliance of Moka Pot
The moka pot is a symbol of Italy. Invented by an Italian engineer Alfonso Bialetti in 1933 named after the Yemeni City of Mocha, the patented Bialetti Moka Express is a stove-top device featuring three chambers, using steam power to force hot water through coffee grounds as a mechanism to make coffee. The hourglass shape with traditional eight-sided chambers in aluminum has remained the same in past decades.
As a classic design, the moka pot is displayed in many world-famous museums and galleries, such as the Museum of Modern Art and the Cooper-Hewitt Smithsonian Design Museum. It is even the record holder of the world's most popular coffee maker in the Guinness Book of World Records.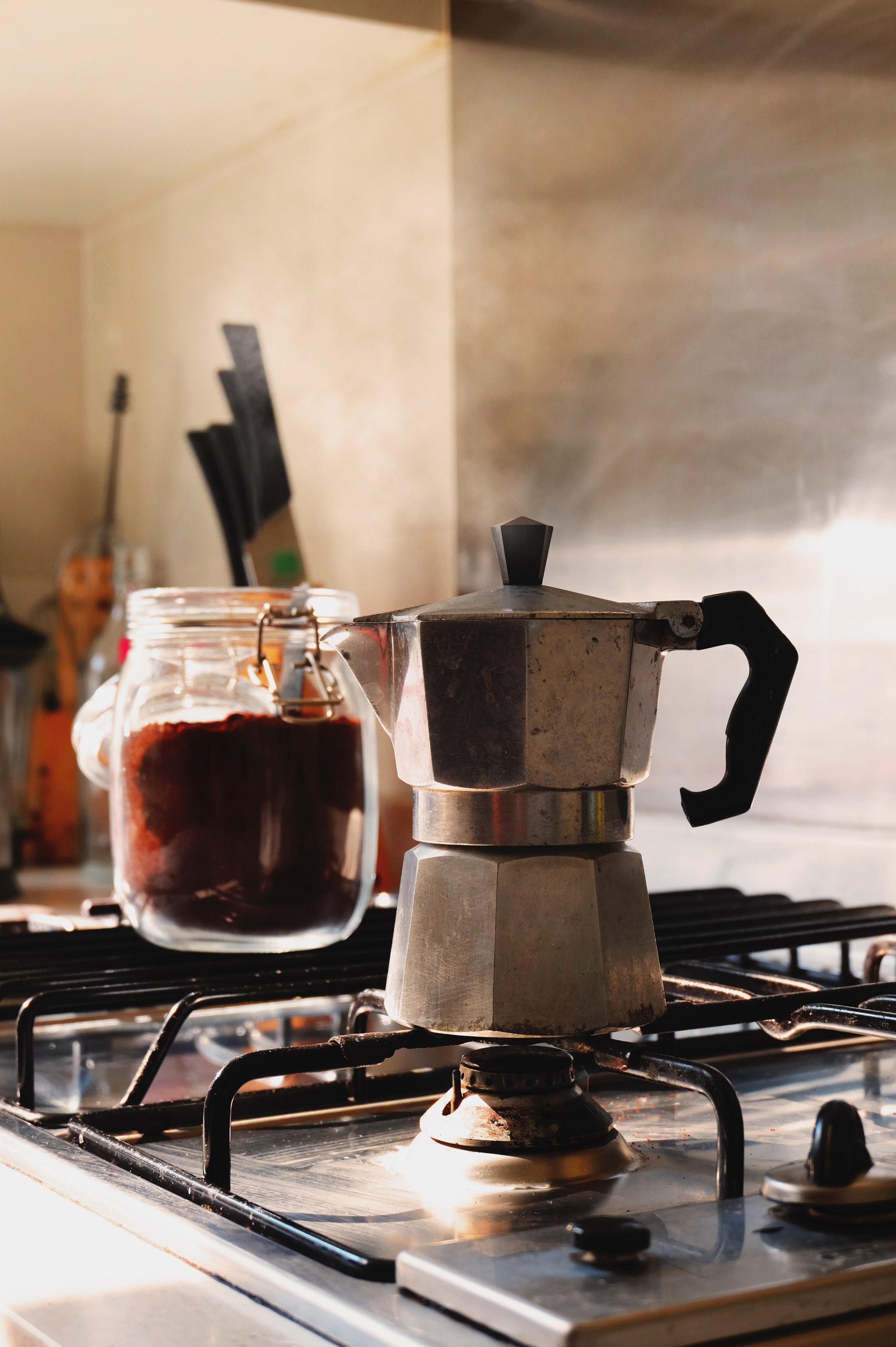 In 1946, Bialetti's son Renato[1] took over his father's company and decided to produce only one product: Bialetti Moka Express. The surging economy, growing middle-class population and the access to the world's products in Italy after the WWII, helped the moka pot to gain more popularity. The lower price of coffee and aluminum made coffee a more accessible beverage to Italians. Also, the Moka Express allowed them to make rich authentic coffee in just minutes and most importantly, at home. Since 1953, 'the little man with the mustache' has become part of the brand's logo, which you can still see on Bialetti products now. In the book The Curious Barista's Guide to Coffee by Tristan Stephenson, it describes the popularity of the moka pot: "In just over ten years (after 1953) the 'Express' sold 20 million units."
The iconic product then went beyond Italy in the following six decades. Today, the moka pot refers to any of this type of coffee makers. Over 90 per cent of Italian homes had one as noted in the New York Times in 2016. The joy of brewing coffee over the stove is shared by people around the world, from Cuba, Argentina to Australia and even China. Bialetti opened the official stores on e-commerce websites of Tmall and JD.com, where people can purchase genuine Italian-made Bialetti Moka Express directly.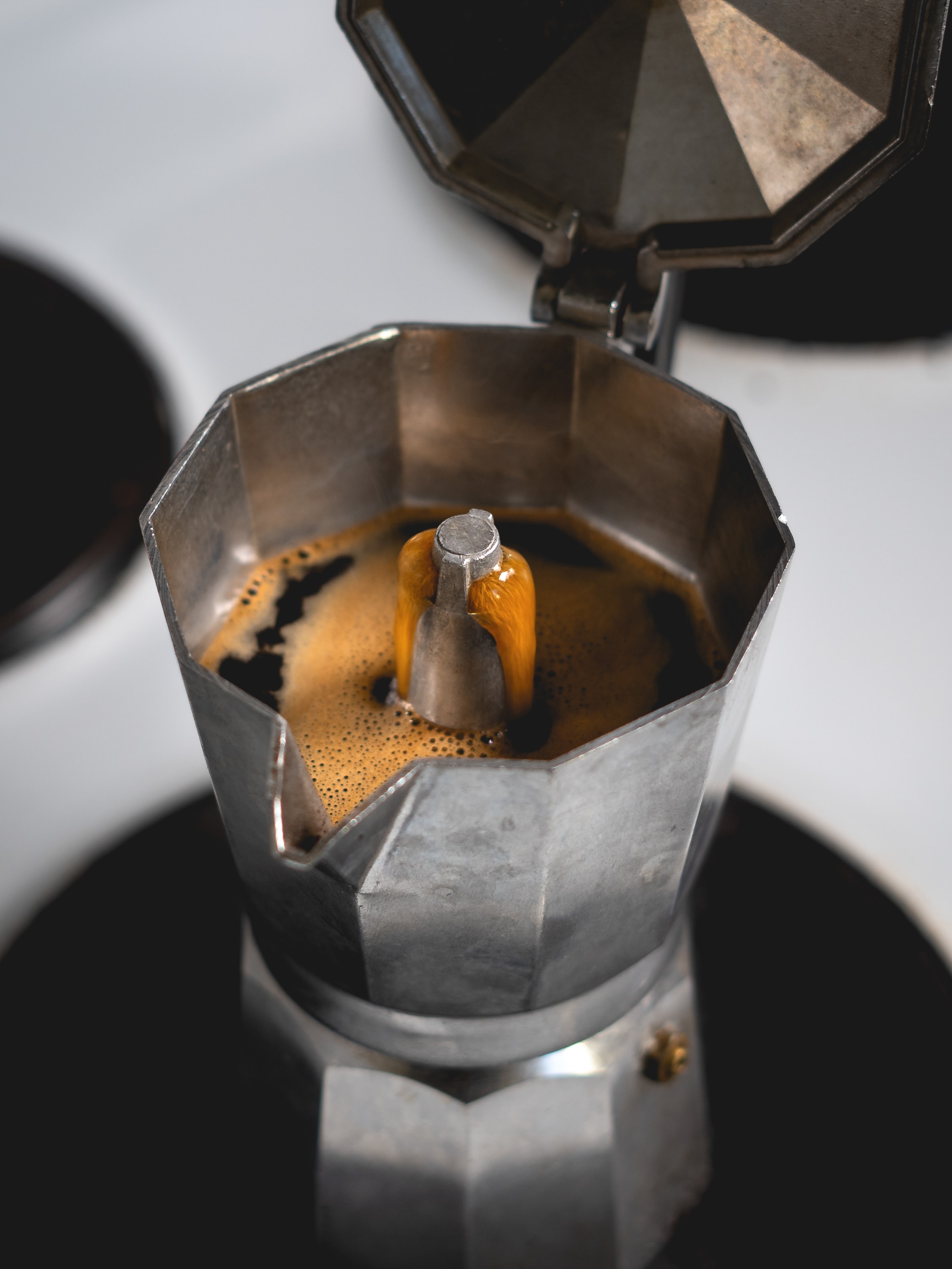 The future remains unknown for the moka pot although its birth brought coffee closer to people, being available from public places like coffee shops to private spaces like homes. The booming and growing popularity of other coffee brewers and technologies have challenged the profits and existence of the moka pot as Bialetti was on the edge of bankruptcy in October 2018 due to bank debts.
But it may be too early to say 'the moka pot is off the stage': Lavazza launched a new version of its historic moka pot Carmencita. Its signature Qualita Oro is still available today, the first coffee blend for the moka pot developed in 1956.
[1] Renato, who made moka pot the symbol of Italian style across the globe, was buried in a largereplica of the moka pot when he died at 93.
Chemex: A Thing of Beauty
The beauty of Chemex is not only loved by coffee enthusiasts but also favored by movie makers. Chemex Coffee Maker has been spotted in various movies, from the 1954 romance movie Sabrina, all-time favorite drama Friends to popular shows like Mad Men and Christopher Nolan's film Interstellar where it serves as a water pitcher.
Made of borosilicate glass, the iconic coffee maker's popularity continues to grow as it has been framed in so many photos on social media networks like Instagram in the 21st century. In fact, the Chemex is never missing in today's coffee scenes although it was invented by the chemist Dr. Peter Schlumbohm[2] in 1941, way before the third- wave coffee movement started. With an in-depth knowledge of coffee extraction (the chemistry behind the extracted flavors and caffeine from the beans), Schlumbohm developed the double bonded Chemex paper filters, differing the coffee maker from other pour over brewers.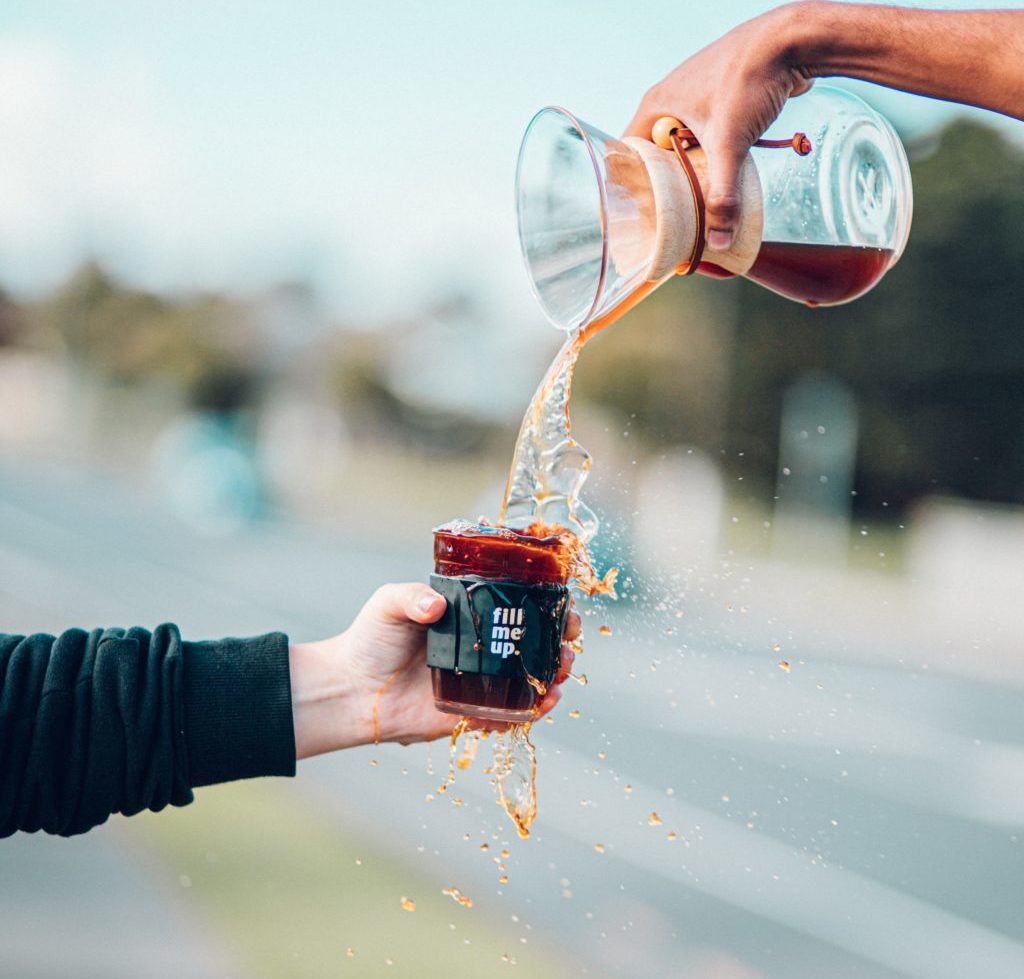 Inspired by the Bauhaus school of design, the timeless design also makes Chemex a work of art: It can be found in museums worldwide — the permanent collection at the Brooklyn Museum, Corning Museum of Glass, and MOMA in New York, the USA. At MOMA, it is displayed as one of the best-designed products in 1943.
When Chemex itself can serve as more than just a coffee maker — as a vase or water jug, the hourglass shape with a wooden collar tied by a leather string has remained unchanged, becoming an iconic part of American history.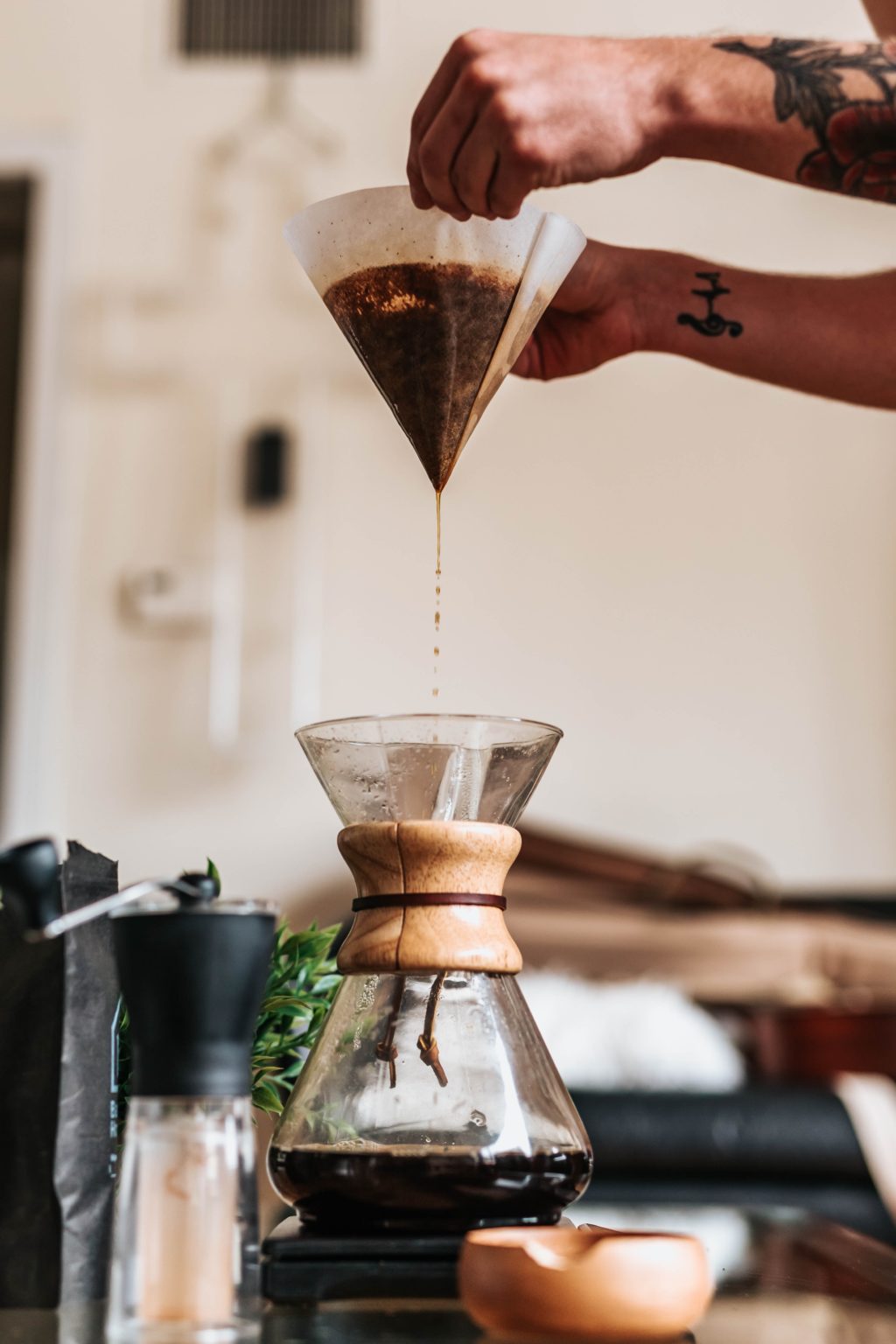 The paper filter, however, is the key that makes a big difference. Due to the thicker paper and a unique folding technique, the result is a cleaner brighter cup with a lighter body as much of the 'oil' is absorbed by the filter. The slower extraction results in a better developed taste and flavor as the tasting notes in coffee are more obvious in Chemex-brewed coffee.
Recently, Chemex launched Funnex, a single-serve brewer, to meet the market demand while Chettle, an electric kettle, is designed for pour over lovers. As technology advances, the historic brand also brings OTTOMATIC 2.0 to life for those who prefer an automatic brew. The lineup of Chemex just shows how everyday objects can be simple to use with a timeless charm.
[2]Dr. Peter Schlumbohm had over 300 patents throughout his career, from cocktail shakers to automobiles with a focus on making everyday objects more functional, attractive and enjoyable to use.
Brew with HARIO
In the past decade, five World Brewers Cup Championships (WBrC)[3] were won by baristas competing with V60, a coffee dripper developed by renowned Japanese company HARIO in 2004. Known for delivering a bright clean cup, the dripper was named after the V-shape and the angle of 60 degrees. The innovative spiral ribs allow coffee grounds to expand and the layer of air created between the paper filter and the dripper to release. The large single hole in the bottom of the cone gives paper filter the space to mimic the extraction of a cloth filter. All these design details make the V60 a favorite coffee brewer by both professional baristas and home users.
"The design philosophy at HARIO is an aesthetic combination of simplicity and functionality. And it is safe to use," said Charlie Zhou, managing director of HARIO Co. Ltd. and HARIO (Asia), general manager of Hario (Shanghai). "The philosophy remains the same regardless of time."
In fact, the idea of the V60 firstly sprouted in the 1980s when trapezoid-shaped coffee drippers dominated the Japanese market. After some 25 years, the original ceramic V60 was introduced to the market as HARIO designers revisited the method to invent the V60. The product is manufactured using Arita yaki, porcelain made from fine clay in the town of Arita, Japan — a place famous for its ceramics. The unclouded, clear ceramic gives the V60 a sleek finish. Believe it or not, this ceramic production method has a history of 400 years. The ceramic V60 is still produced in Arita.
With a diversity of materials on the market, the V60 has multiple colors and materials available to meet consumer needs from different regions: Plastic, Ceramic, Glass, and Metal. "The choice of colors and materials is taken into account when we design/launch products for a certain country," Zhou explained. "For example, plastic materials might not be favored by consumers in a few countries." At HARIO, the preference of such details as size, color, and materials of product is widely surveyed and then reported to product managers. "Especially during the exhibitions, where we can get direct feedback from consumers from different countries. Such information will be recorded as references for overseas product launch." In 2018, HARIO launched a limited edition of the V60 ceramic version featuring five new colors (Matt Black, Matt White, Pink, Turquoise Blue, and Indigo Blue) for its UK market.
Furthermore, Zhou pointed out that "consumers from China, Japan, South Korea, and western countries enjoy coffee differently due to the difference in culture, habit, weather, and work and life environment". In Japan and South Korea, chilled water is a favorite daily beverage, which makes iced coffee popular. HARIO's Filter-in Coffee Bottle, an easy-to-use cold brew maker and server, just does the job perfectly for local coffee lovers. "On the other hand, the coffee culture is deeply rooted in western culture. People love to make coffee themselves, by either hand-drip or automatic machine," he concluded, "A fast yet good coffee."
If you dig into the history of HARIO, the heatproof glass manufacturer established in Japan in 1921, you will be surprised to discover its strength as well as preference in making glassware. HARIO launched the coffee syphon in 1948 as a step into the household product market, especially the coffee industry. For over half a century, syphon has maintained its popularity because it turns coffee making into a laboratory-like experiment for people to watch with fun. The look of a syphon may not change much as time goes by, but the size varies to work for both coffee shops and home users. HARIO released Mini-phon, the world's smallest coffee syphon for single-serve. The main materials for a syphon is glass. "HARIO's heatproof glass is a gift from nature, which is made of environmental-friendly ingredients like silica sands," Zhou shared. "It's recyclable with no harm to the Earth. It's about glass technology and ideas for an enjoyable life."
Today, HARIO is the only heatproof glass manufacturer with a factory in the country, boasting a wide range of coffee related products from coffee brewers, grinders, kettles to paper filters. If you visit Tokyo, you are highly recommended to visit the brand's dedicated showroom: HARIO Cafe & Lampwork Factory[4].
[3] World Brewers Cup winners using a V60: 
2017 Chad Wang of Taiwan, China

2016 Tetsu Kasuya of Japan

2015 Odd-Steinar Tøllefsen of Norway

2014 Stefanos Domatiotis of Greece

2012 Matt Perger of Australia
[4] HARIO Cafe & Lampwork Factory
 Address:  1-12-15, Nihonbashi Muromachi, Chuo-ku, Tokyo, Japan

 Open Hours: 11:00-18:00
AeroPress: One for All
As a professional photographer for coffee shops and boutiques based in London, Amelia Hallsworth believes the beauty of coffee ware is in design and color, "besides this, it also needs to be practical to use, not just pretty!" Her best pal at home is AeroPress, "I think it is still one of the most popular coffee devices for the home, especially if you're one that enjoys a morning filter coffee like me."
Just like Hallsworth, many people find it fun to use AeroPress; its inventor Alan Adler also had a great time bringing this portable coffee maker into reality. "I have been an engineer/inventor for my entire lifetime. I love creating things," he confessed. Over 40 patents are under his name, across a wide range of categories and industries, from electronics to toys.
The journey of making AeroPress started from a frustration with his automatic drip coffee maker. After experimenting with pour over methods, Adler discovered a series of key elements that led to the birth of AeroPress in 2005: 80℃ water resulted in a better taste; added pressure shortened the brewing time and achieved a rich smooth brew; the brewing time could be less than two minutes. All these features made AeroPress a big success as soon as it was launched. "People love the rich flavor which has almost no bitterness," Adler told us. "They also like the fact that they can easily vary time and temperature."
The ease of using AeroPress to brewing recipes turns coffee brewing into a fun game. "Tim Wendelboe is our distributor in Norway, who thought it would be fun to have a contest to brew the best tasting cup of coffee with an AeroPress," Adler said. Wendelboe held the very first contest in his cafe, with only three competitors. "Now it has grown to hundreds of events in 60 countries." Each national champion will go to the World AeroPress Championship (WAC) to compete. It is also interesting that the organizer in each country can invite local artists to create a poster for competitions. "There are no design criteria though all posters have an image of the AeroPress," shared Adler. That's why we have seen so many eye-catching posters in a diversity of design styles.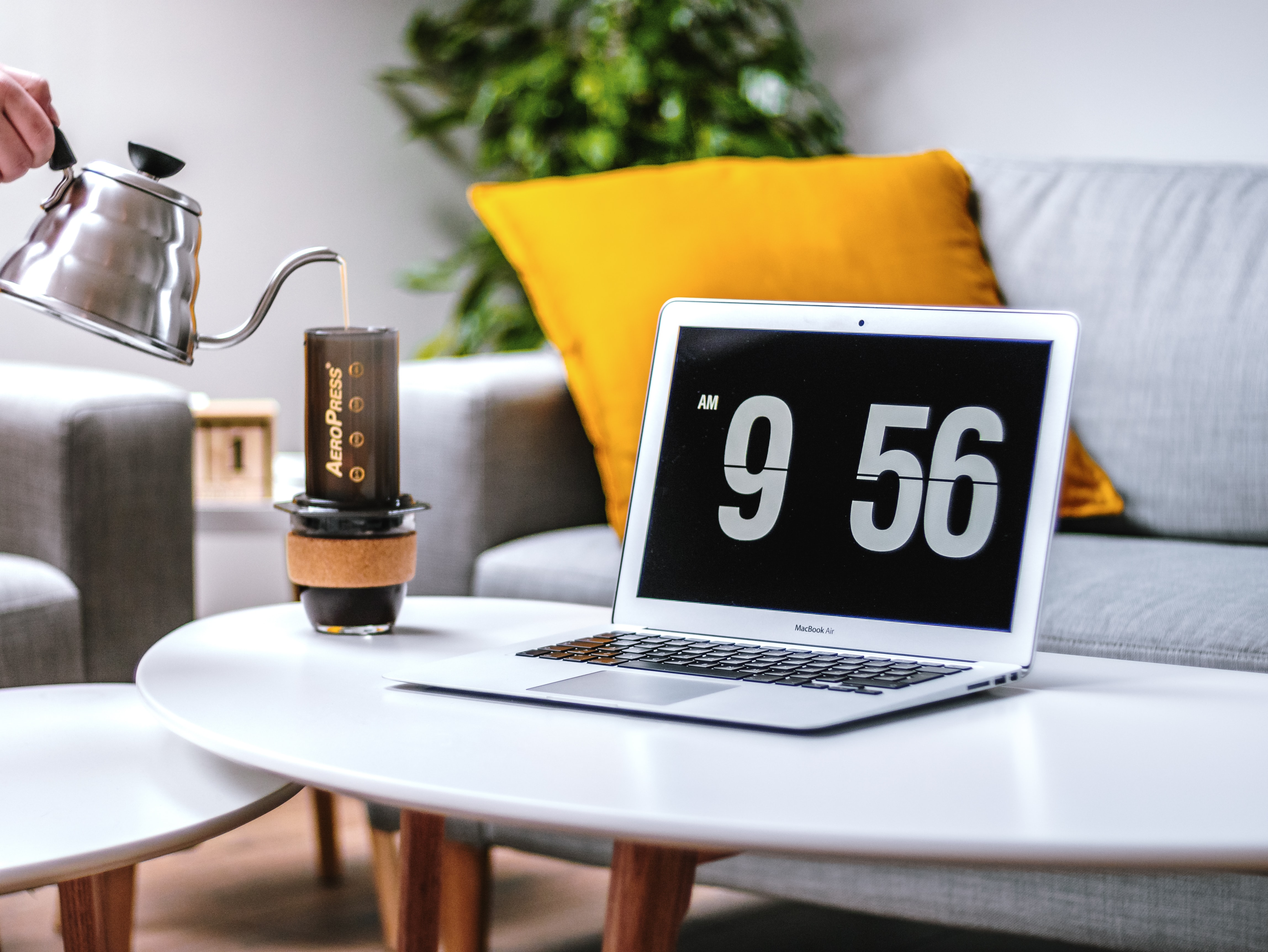 Recently, AeroPress Go, a travel coffee press with its own mug, was launched to make it easier for coffee on-the-go. "We saw people taking their AeroPress to work, on trip and camping. So our portable version is a natural evolution." As Adler shared, the diversity in coffee makers and the need for portable devices and for multiple servings all contribute to new inventions, which influence and shape the trend of coffee makers.
"Coffee lovers like to innovate and try different brewing methods. The fact that the AeroPress can be used many ways fits well with this," Adler pointed out. In his view, a good design contains nothing that can be omitted without reducing function, "it should be easy and pleasant to use". In short, a good design only includes features that are functionally important.
Q&A
How do you discover different ways of use as you designed AeroPress?
Alan Adler: I discover ways by using the product hundreds of times and ways. The AeroPress has the most serendipity of all my inventions. Serendipity is defined as "the occurrence and development of events by chance in a happy or beneficial way".
It is a very lucky invention. I list the serendipity below. None of these things were in my mind when I began the design process.
It takes less than two minutes to brew a cup.

It is very low in bitterness and has one-fifth the acid of ordinary coffee.

It is self-cleaning.

It can brew espresso-strength, which is five times richer than ordinary coffee.

It is portable.

It is inexpensive.

It can be used many different ways.
GEM: Fall in Love with  Brew
The barista-turned designer Stefanos Domatiotis[5] introduced his first coffee brewer, GEM Series Dripper in 2019. The design process took Stefanos two years. He met Mike and Charles from Brewista in 2018, which resulted in a long-term collaboration and the launch of GEM: An innovative diamond shaped ceramic dripper with two holes, one in the lid and a medium opening at the bottom.
"I couldn't resist observing all sorts of people…making and drinking a brew," he shared. "Pour over has become increasingly popular as people have fallen in love with brew and in all dimensions." However, the unsatisfied cup result and inconsistent coffee flavor inspired Stefanos to make a change. Challenged by the various steps of testing, he managed to complete the design after "lots of experiments with different materials as well as to see how they react to the coffee".
The most important two features of GEM help users at all levels to reach a good cup: The lid with a hole and the two different sets of ribs. "With the lid, a close thermo system is created," explained Domatiotis. "The steam produced is trapped resulting in higher kinesis heat by four degrees." The hole helps people to pour towards the center as the water doesn't hit the walls but the coffee grounds, which draws out coffee oils — "give you brew texture and silkiness". He said: "As a result, we could maintain the right amount of strength and a very significant sweetness with maximum intensity and no need for circular moments."
The ribs in the other hand secure a slow flow rate of water to achieve a characteristic flavors in a smooth way while 'guiding' the water to exist faster as it goes down, "preventing over-extraction that will end up in bitter flavors," Stefanos explained.
Meanwhile, he picks white for GEM as "color appears to represent a particularly good example of a cognitive-based influence on multisensory flavor perception," as he shared. "White stimulates clarity, purity, simplicity, and hope." Plus, the material of the matching server in tough glass is to "complement the style".
To Stefanos, the most important thing during the design is "the taste of the final brew". "As a result, you need to focus on a combination of techniques that will affect the taste." With a belief in simplicity, he thinks the future of coffee ware will focus on products that can empower makers' skills without being too complex and confusing. "People just want to craft a great cup of coffee and enjoy it. Coffee ware should help them achieve this."
[5] Stefanos Domatiotis: A Greek national barista champion many times over, the 2014 World Brewers Cup Champion, a World Coffee Events Judge, and authorized Specialty Coffee Association trainer (AST).
---