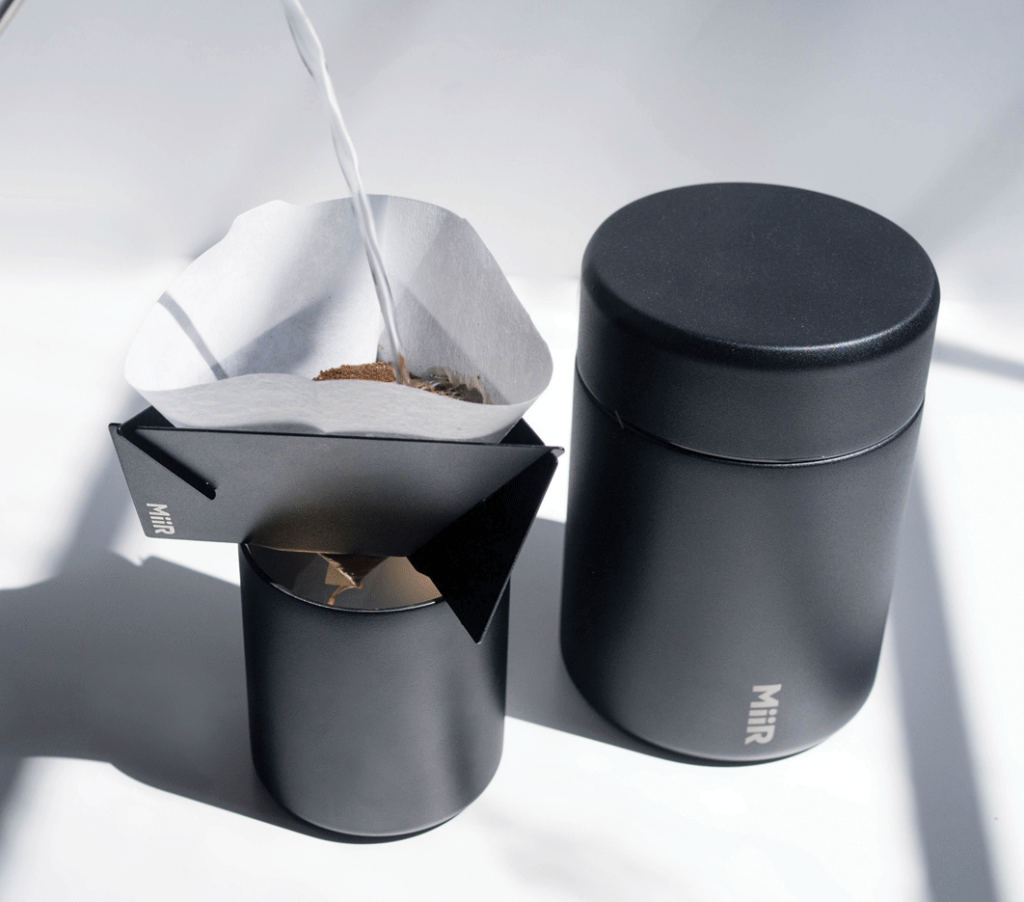 Revolution never stops in the coffee world. It sounds crazy that a coffee dripper can be as flat as a piece of paper. The Product to ProjectTM company MiiR just launched a new crowd-funding product — MiiR PourigamiTM and Coffee Canister. But the idea is so cool.
The new dripper will remind you of origami works. It can be folded into a conical shape to fit V60 filter paper. MiiR claims that Pourigami is the world's smallest, most durable and portable flat-pack dripper. It is 4oz (about 113 grams) in weight, light enough to take away in your pocket. Though it may confuse you with the Japanese brewer Origami, Pourigami uses 18/8 medical grade stainless steel, which is also BPA free. It will be now available in three colors, black, grey and white, ready for global delivery from August.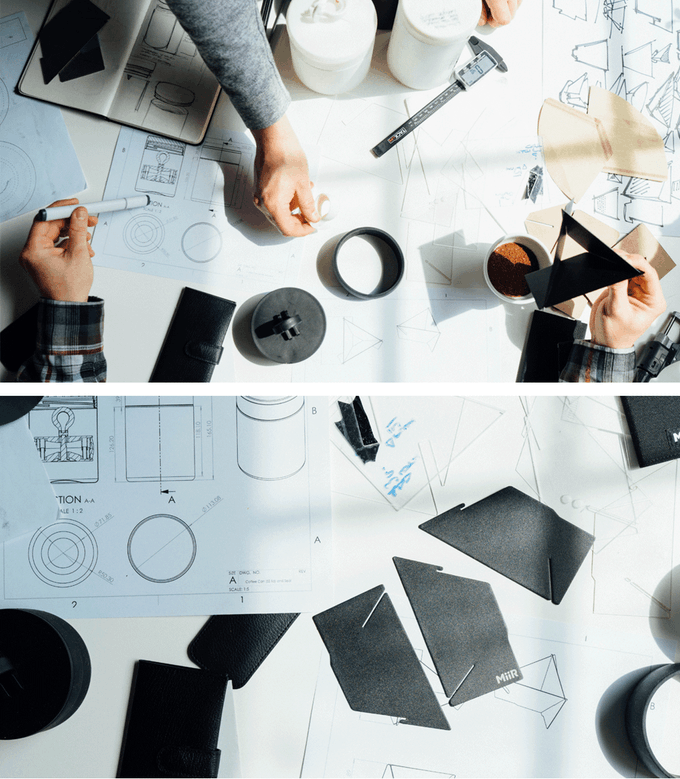 The coffee canister is for whole beans and ground coffee, which features a lid with a flipping lock. The design is believed to secure the freshness of coffee inside. Each canister can hold up to 12oz standard bag of coffee, available in four colors.
Now there are over 1,300 people backing this project online. Until August can we find out how popular the new brewer will be in the coffee world.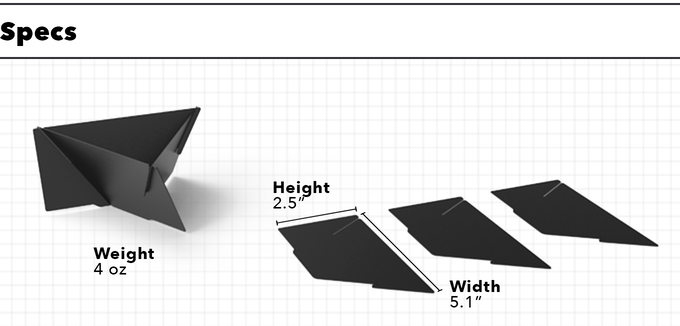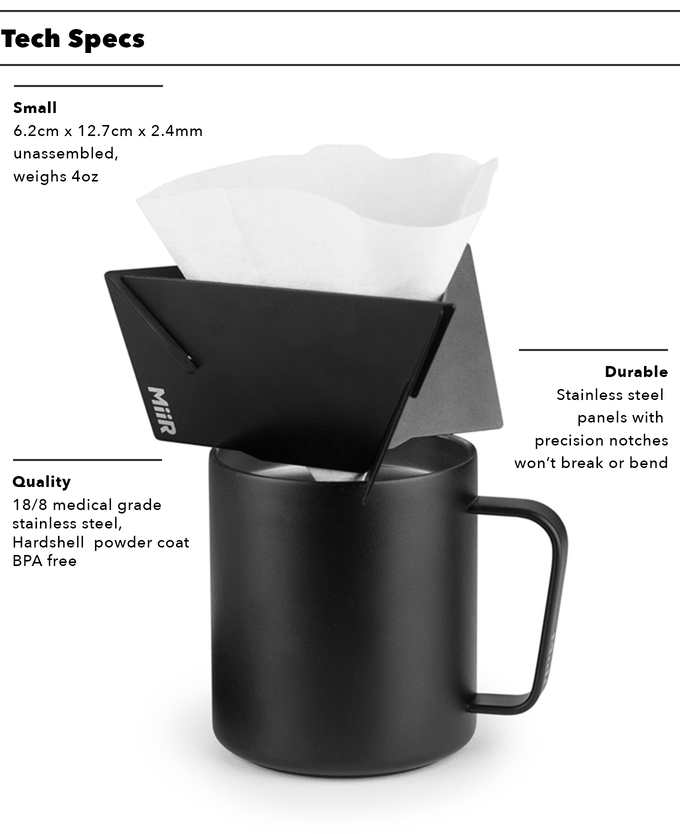 *Photos from kickstarter.com and MiiR
---