South Korea is famous for many things like the fastest internet, best cosmetics, K-Pop, TV dramas and, of course, kimchi. But what is hidden is that people from South Korea are big workaholics: according to data from South Korea's Ministry of Strategy and Finance, South Koreans work 55 hours a week, or 2,316 hours a year. Moreover, according to a study released in August 2014, Seoulites, in particular, get the least amount of sleep of any residents of major cities in the world, just less than six hours a night.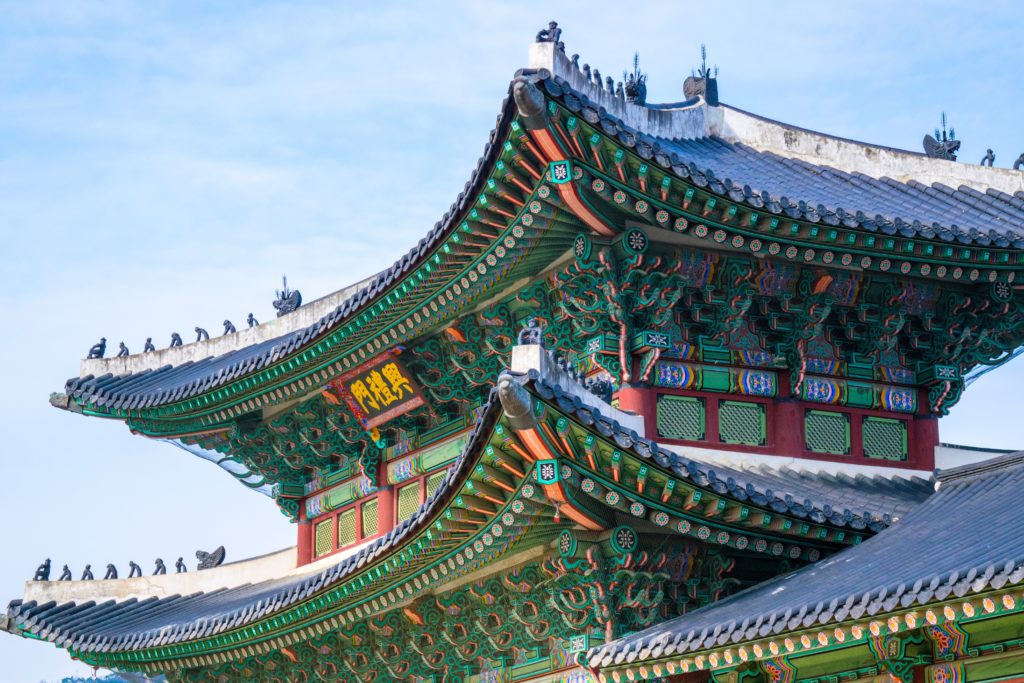 That is why, here in Seoul, cafes, restaurants, spas, shopping centers and fast food chains are open any hour of any night. To help you stay awake all night and work hard all day coffee companies has been developing themselves into magnificent Seoul coffee scene. Koreans grew up with Maxim, famous instant coffee brand. Espresso culture and pour over coffees are fairly young, but extremely popular. The interest in specialty coffee and gaining knowledge about it is increasing among professionals and coffee lovers. Seoul streets are flooding with coffee: you can see a coffee shops 20 steps away from each other. They all will have their unique concept and design: here coffee shops are usually big with a lot of people working behind the counter, clients mostly prefer to drink their coffee in the shop while on their laptops, reading or sunken into their smart phones. As for the local order, compared to Tokyo purist taste, Seoulites tend to experiment with their coffees, flavors and ingredients, that is why, Seoul might be one of the best places to discover and re-discover coffee scene over and over again. Here are the newest Seoul's shops that will try to rock your world or, at least, give you a cup of coffee to remember.

Café Onion
Café Onion was opened in 2016, on October 1st. Now this place is famous for its pastry and drinks. Most famous drinks are Onion coke and flat white. Each day Onion sells up to 1000 drinks, using 15 kg of coffee. The building used to be a shoe factory and was build in the 70s. Now as the government decided to preserve the area, a lot of coffee shops keep the original design. So Onion decided to keep it also. The building looks abandoned, but just come in and you will see a complex building with different rooms, where, thanks to grey monolith walls, autumn plants look very romantic and nostalgic.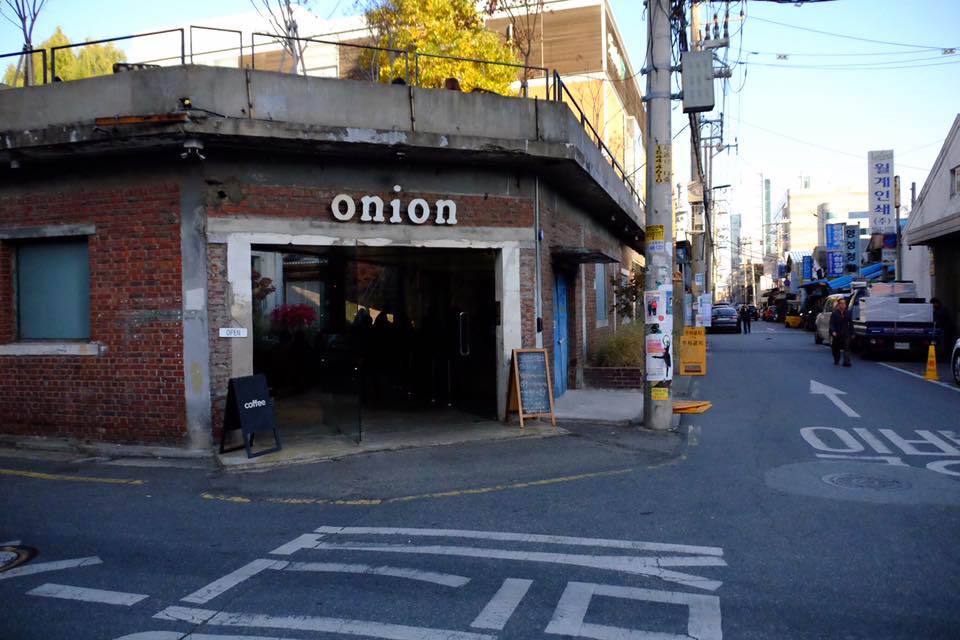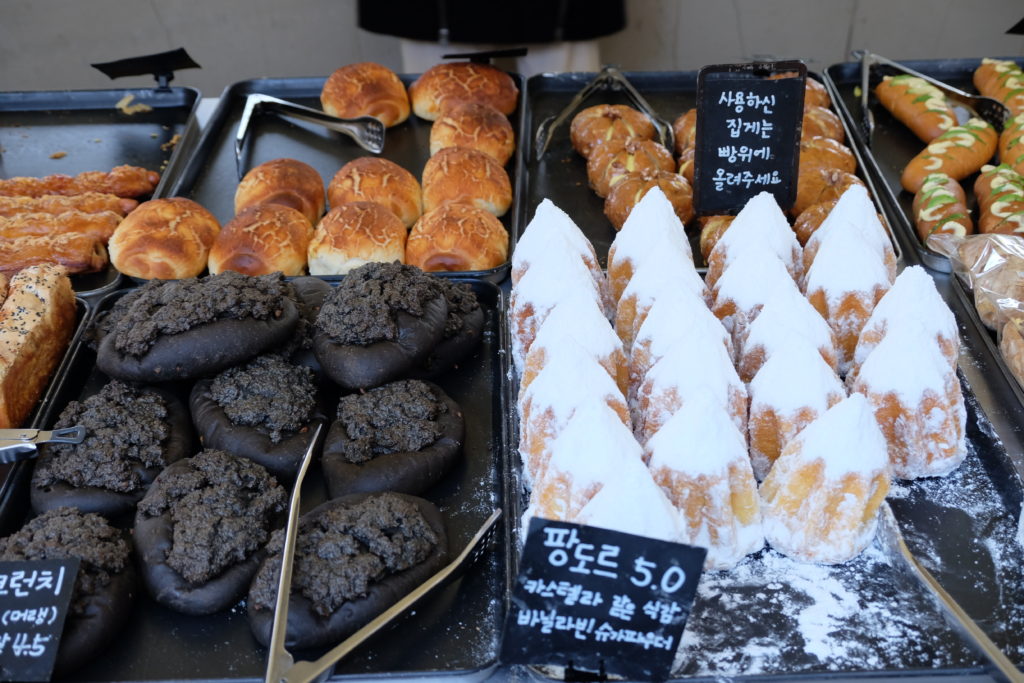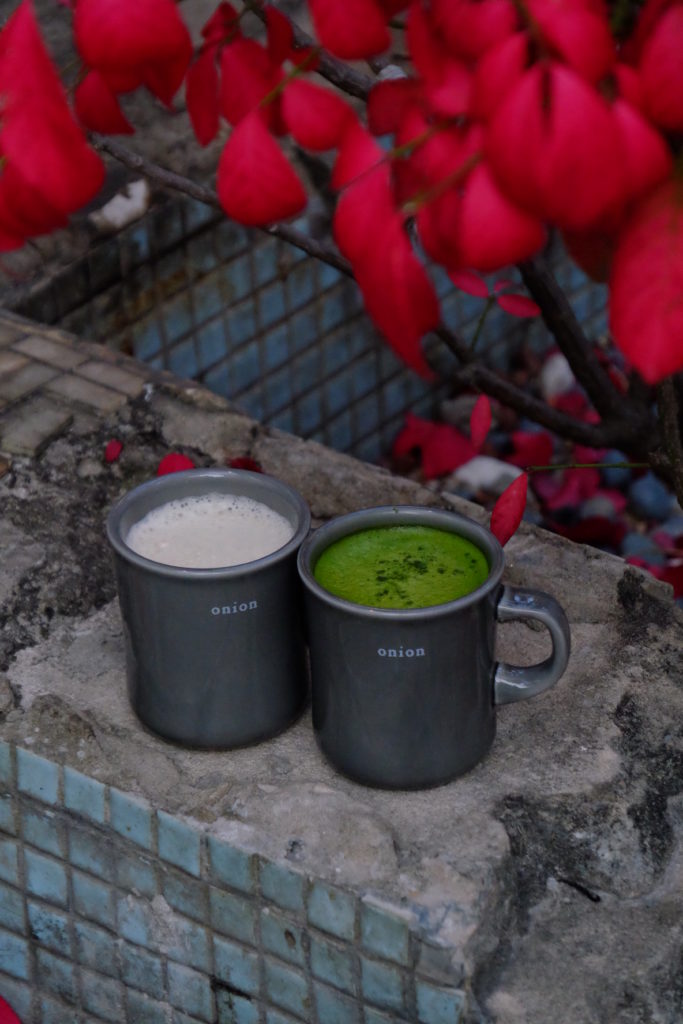 Key Words: Unique design, great pastry, creative drinks
Address: 8 Achasan-ro 9(gu)-gil, Seongsu-dong 2(i)-ga, Seongdong-gu
Station: Seongsu
Time: Mon-Fri 8:00 – 22:00;Sat –Sun 10:00 -22:00
Mellower Coffee
First store of Mellower Coffee, Mellower Korea, was opened just recently in 2017. In this store they united coffee lab, roastery and café. The shop uses 50-60 kg of coffee per week, serving 100-150 cups per day. Mellower in Korea is unique in design: as the whole area used to be industrial, designers wanted to save building's original look and added some new elements like colored glass and white minimalistic interior. Mellower wants to open 4 more stores in Seoul this year, keeping its concept of creative box, that unites coffee lab with roastery and coffee shop.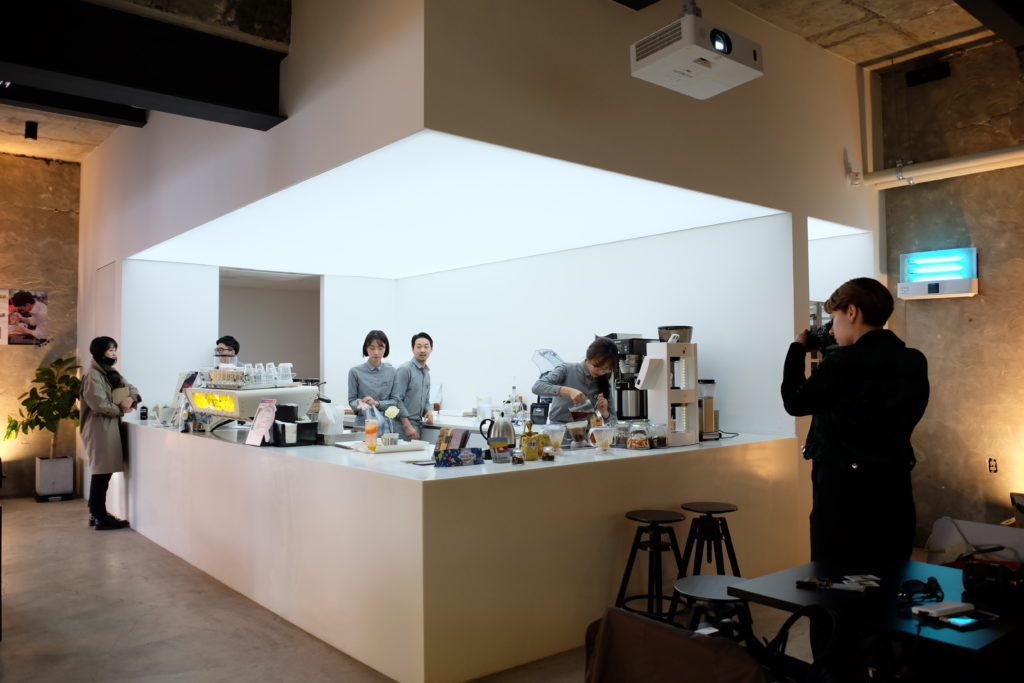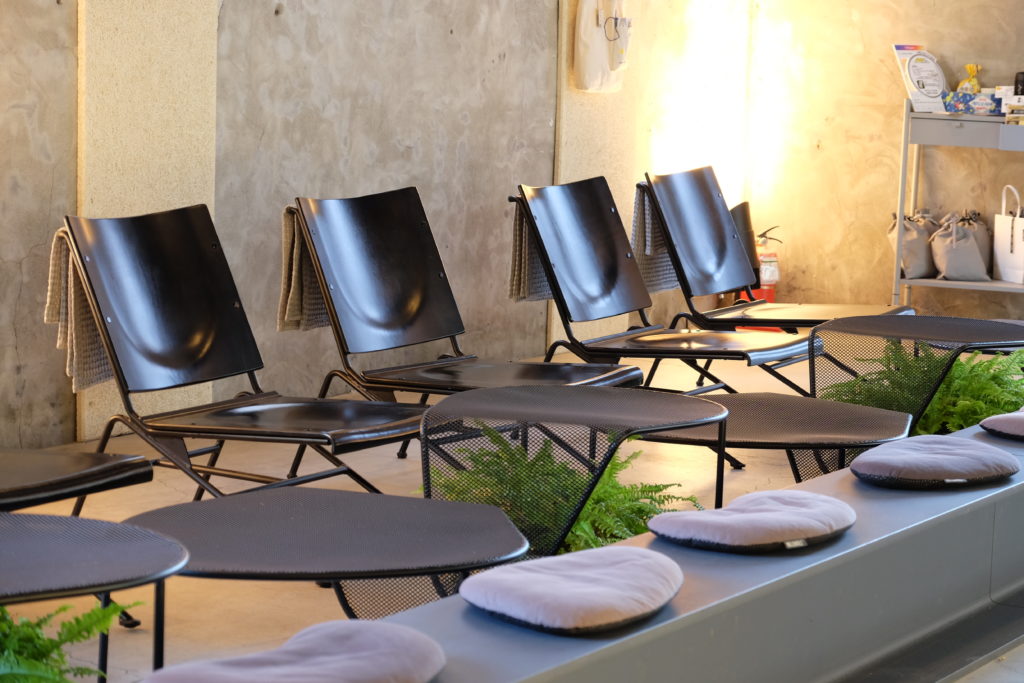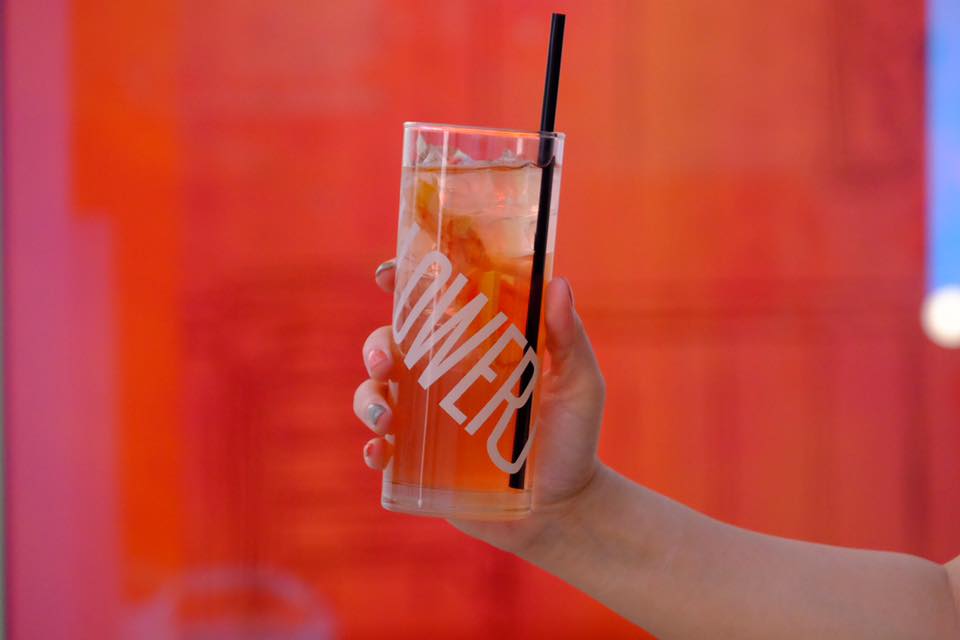 Key Words: Bright minimalist design, creative drinks
Address: 310-67 Seongsu 2(i)-ga 1(il)-dong, Seongdong-gu
Station: Seongsu
Time: 10:00 – 22:00
Co:lumn
Opened in 2016, Daelim Changgo Gallery Column became a famous place among Korean youngsters. Column is a cafe and art gallery built inside an old restored factory. The place is very big, has a lot of natural light and perfect for lazy Sundays, as it serves coffee and food. Moreover, they wouldn't call it a gallery for nothing: there is always an exhibition of local young artists, some of works you can even buy on the spot. They are constantly changing the exhibition, so the look will be completely different every time you go! Column serves single origin coffee and COE coffee as well as teas and cocoa latte made of cocoa leaves.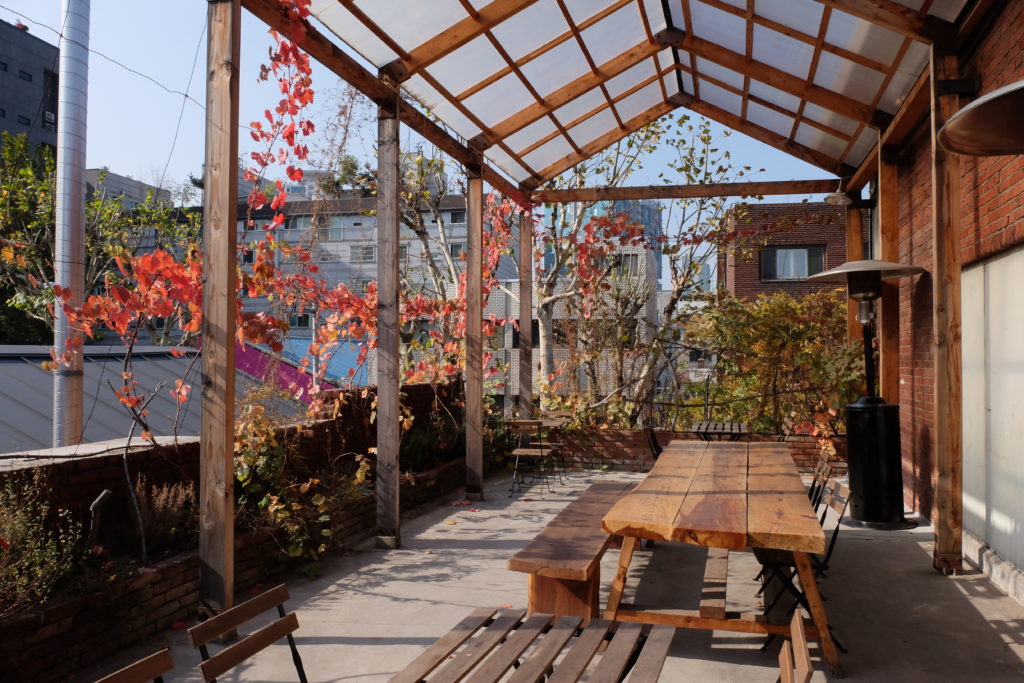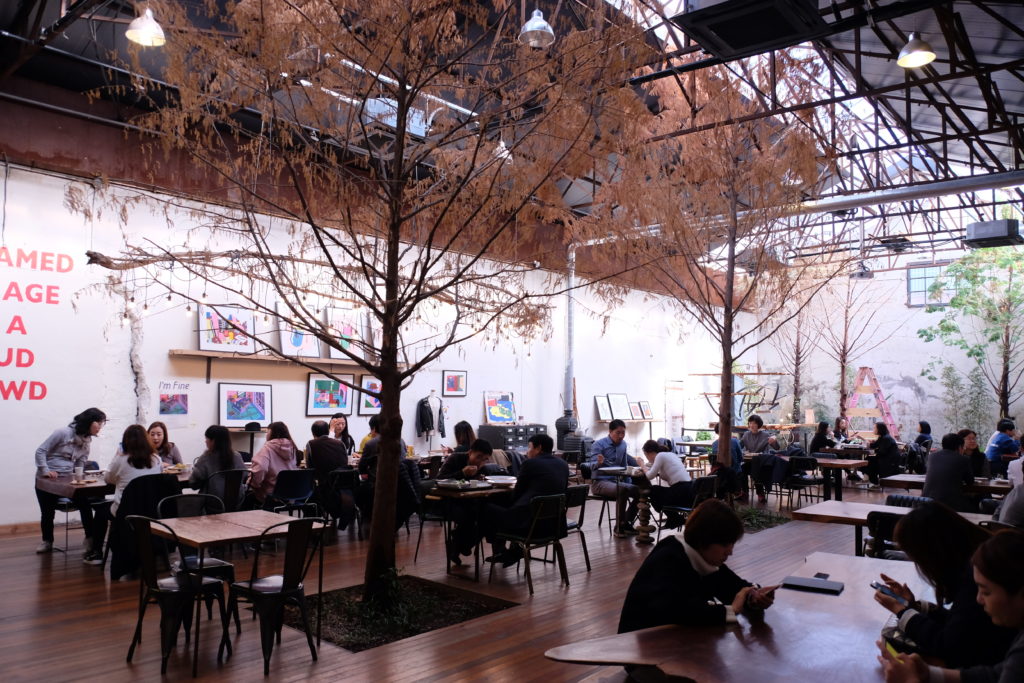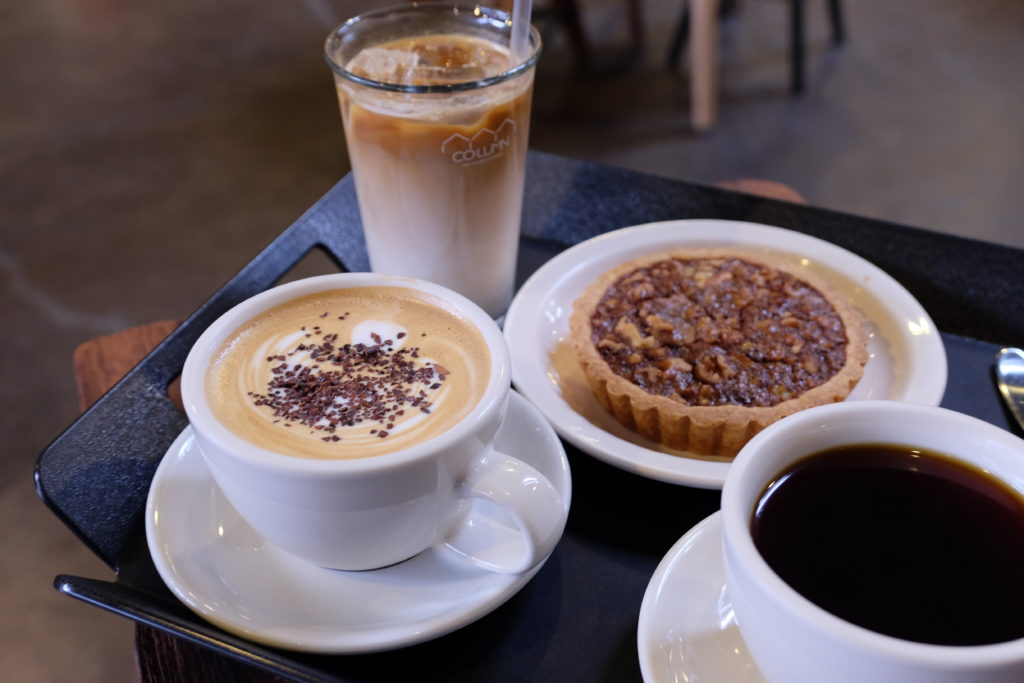 Key Words: Gallery, trendy place, COE beans
Address: 78 Seongsui-ro, Seongsu 2(i)-ga 1(il)-dong, Seongdong-gu
Station: Seongsu
Time: 11:00 – 23:00
Anthracite Coffee Roasters
Anthracite Coffee Roasters is the indie cafes with character and soul that leave the strongest impressions. This café is one of three branches of the Anthracite Coffee Roasters roastery café chain based in Seoul. The Itaewon branch is also 3 stories, and is considerably large. The inside was decorated with old furniture and coarse unpainted walls, included with greenery which helped balance those hard-cold walls. The minimalistic concept of the place is perfect for one of Kinfolks. The roasting takes place right behind the counter, so customers are able to smell the roasting and watch the roasting of the coffee beans in progress.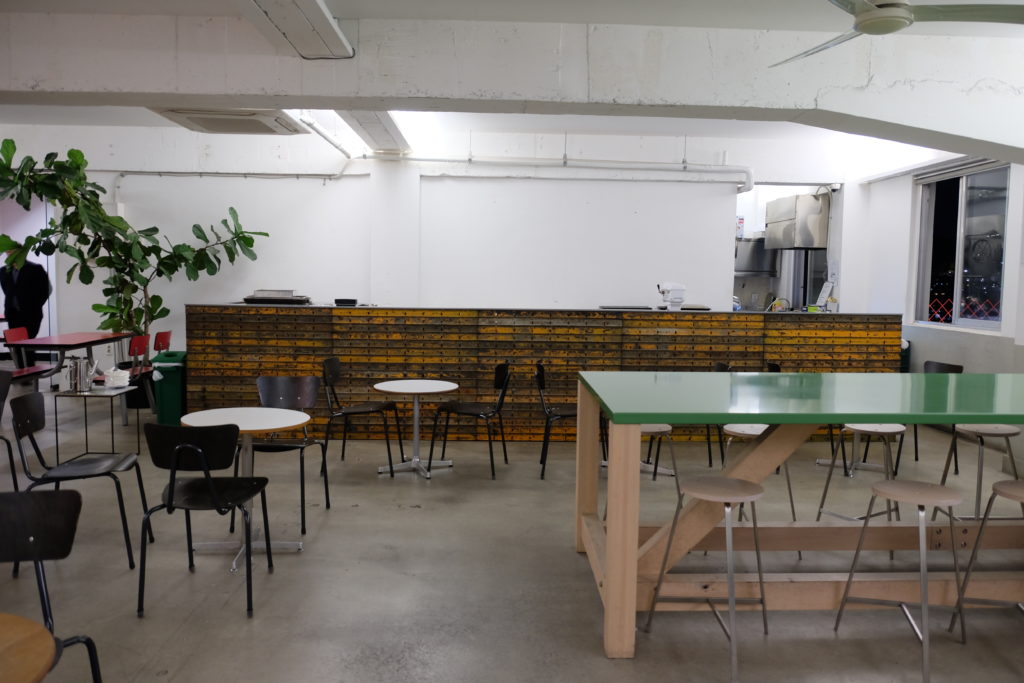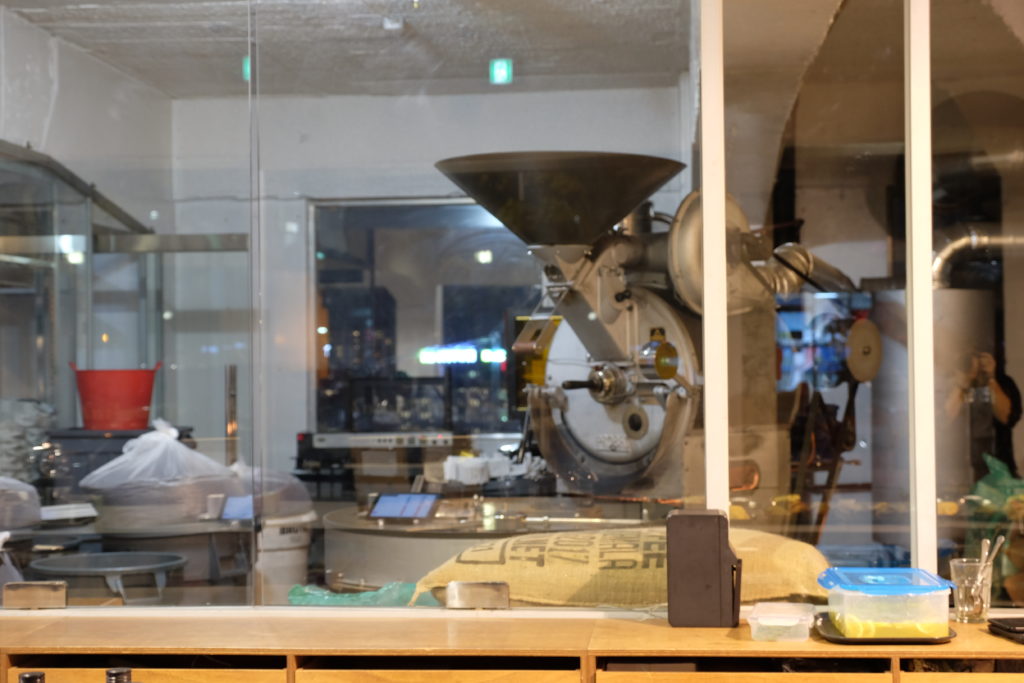 Key Words: Minimalist design, self-roasted beans
Address: South Korea, Jeju-do, Jeju-si, Hallim-eub, Hallim-ro, 564
Station: Itaewon
Time: Mon – Fri 9:00 – 18:00 Sat – Sun Closed
Places not to Miss
1. Gyeongbokgung PalaceYou might be surprised that Seoul has not only one, but five main palaces. Gyeongbokgung is the largest and most important of them all. Often compared to the Forbidden City in Beijing, Gyeongbokgung is a large palace complex that also houses the National Folk Museum of Korea. If you wear a traditional hanbok dress, which you can rent and wear for a day!
161 Sajik-ro, Sejongno, Jongno-gu, Seoul, South Korea
2. GangnamThanks to Psy's viral single 'Gangnam Style,' the neighborhood has probably become Seoul's most famous part of town. A visit to Seoul would be incomplete without taking a photo in front of the 'Gangnam Style' statue in front of COEX Mall. Covering an area of about 154,000 square meters, COEX Mall is the world's largest underground shopping mall. The mall houses hundreds of shops with two food courts, a Megabox movie theater, the COEX Aquarium and a large bookstore.
3. Chaeg BarBooks and alcohol, it's such a beautiful pairing! And where else it is possible if not in Seoul? Chaeg Bar is pretty small but it has everything you need: individual LED lights, faint jazz in the background, and of course, alcohol. The menu is strongly linked to reading: it offers suggestions with the reference to the percentage of alcohol you should drink—a short poem or a long essay and goes with a describing each drink quote from worldly known master pieces.
 South Korea, Seoul, Seodaemun-gu, 연희맛로 24, 101호 책바
4. Trick Eye MuseumThe Trick Eye Museum complex is located in Hongdae, in the heart of Seoul's indie culture and art scene. What's exclusive to the Trick Eye Museum is that you can enjoy multiple museums within the same complex. Check out the different exhibits that include Trickeye itself, Trick Adventure (virtual reality zone) Ice Museum (which is made of real ice) and the Love Museum. And remember: "Seeing doesn't necessarily have to be believing"!
#B2 Seogyo Plaza 20 Hongikro 3gil, Mapogu
---