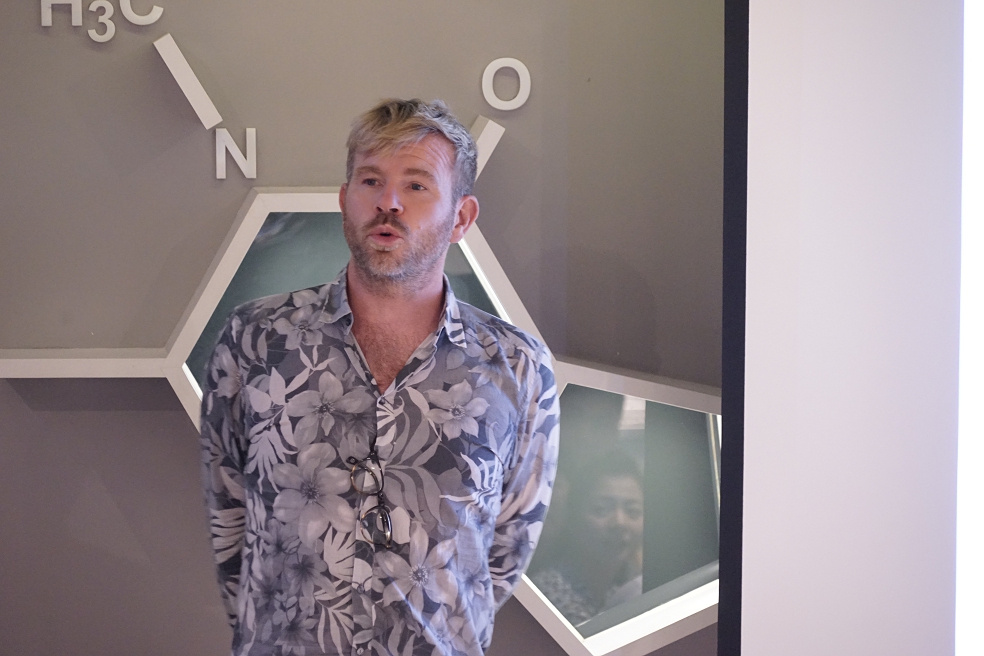 "Coffee is a people business"
CCS cup tasting event in Shanghai, held at GABEE
GABEE Caféheld a special coffee event in Shanghai on September 5th, 2016. Robert William Thoresen of Norway, the first ever WBC Champion and founder of several renowned coffee companies, was the special guest at this event. He is the co-founder and current acting manager for Collaborative Coffee Source (CCS) which sources and imports coffee from nine differentorigin countries including Ethiopia, Honduras and Kenya.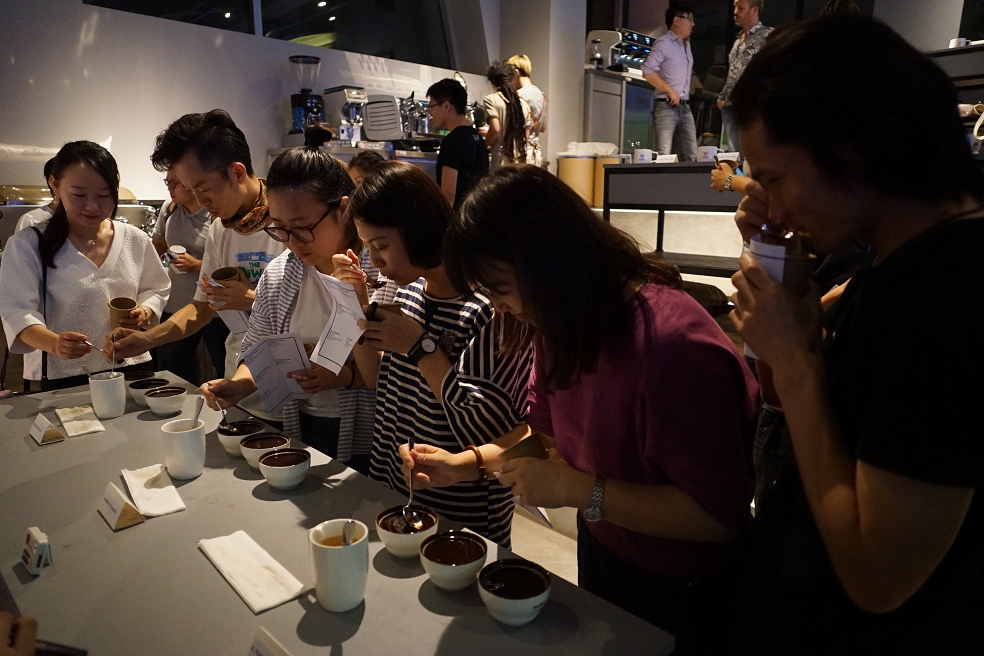 Background Information
Robert William Thoresen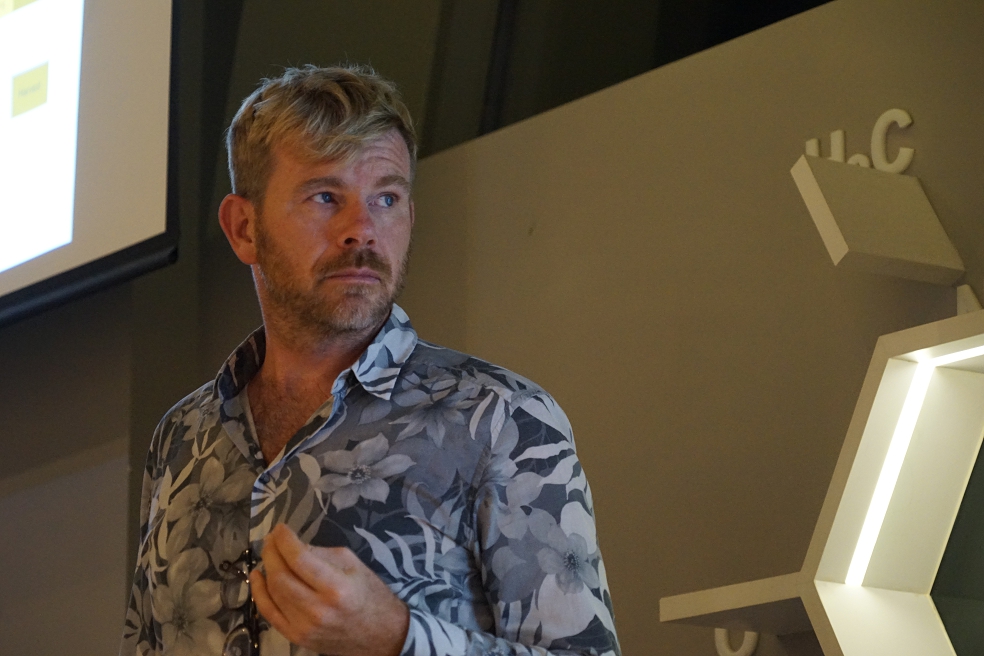 The champion of the 1998 Norway Barista championship
The Champion of the first WBC in 2000
The founder of Norwegian roasting company KAFFA
Co-founder of CCS
A representative figure in Nordic roasting culture

(GABEE's representative Yuan Dong (right) is greeting Robert)
During the four-hour long event, Robert introduced and shared his opinions about CCS's green sourcing. He also discussed, with the guests,what kinds of flavors are most attractive to coffee drinkers and the ways in which CCS matches these wishes with building good and long-term relationships with consumers and coffee farmers alike. The company believes that long-term partnerships are good for everyone and to this end,extended an invitation to the guests to come visit CCS's origins with the team.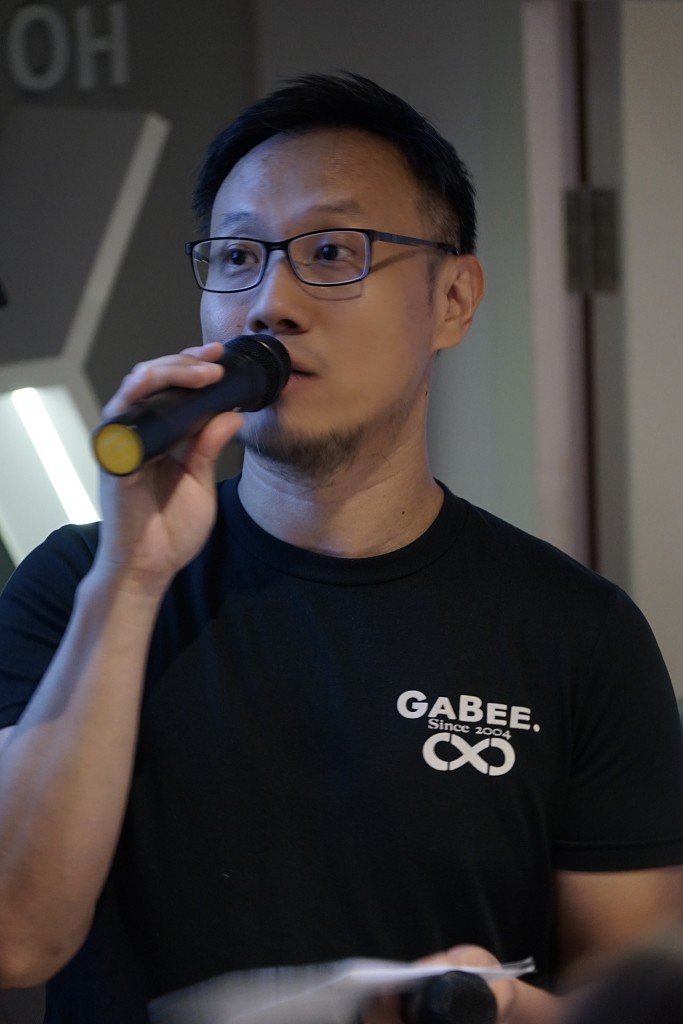 Robert shared with his personal experiences with one region in particular:East Africa. He explained that political and export policies vary from country to country; therefore, there are often many challenges when comes to exporting coffee beans. The time between cupping at origin to receiving beans at the cafe can be long, and very likely the flavors of the coffees change during this process.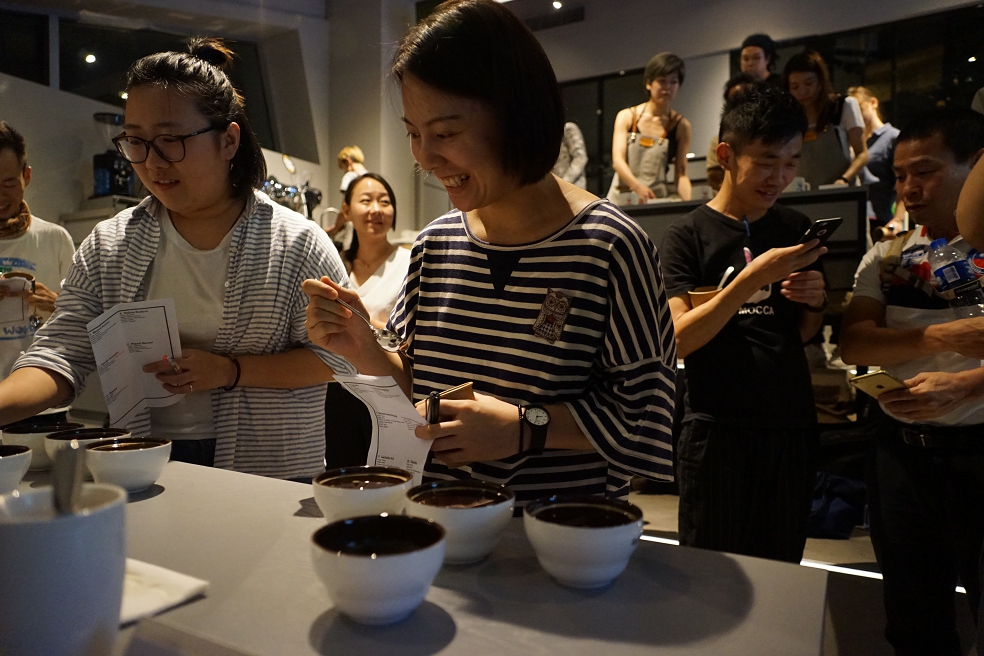 In sharing his annual purchasing routine with the participants, he was able to explain and provide analysis on how his team overcomes challenges related to policy constraints, in order to successfully provide quality coffees. During the cupping session that followed his presentation, all participants were invited to try 11 different coffees; among them, two rare geisha coming from the Ethiopian birthplace of the "geisha" variety more famously known from Panama. Interestingly, these two geisha had very different flavor profiles from Panama geisha.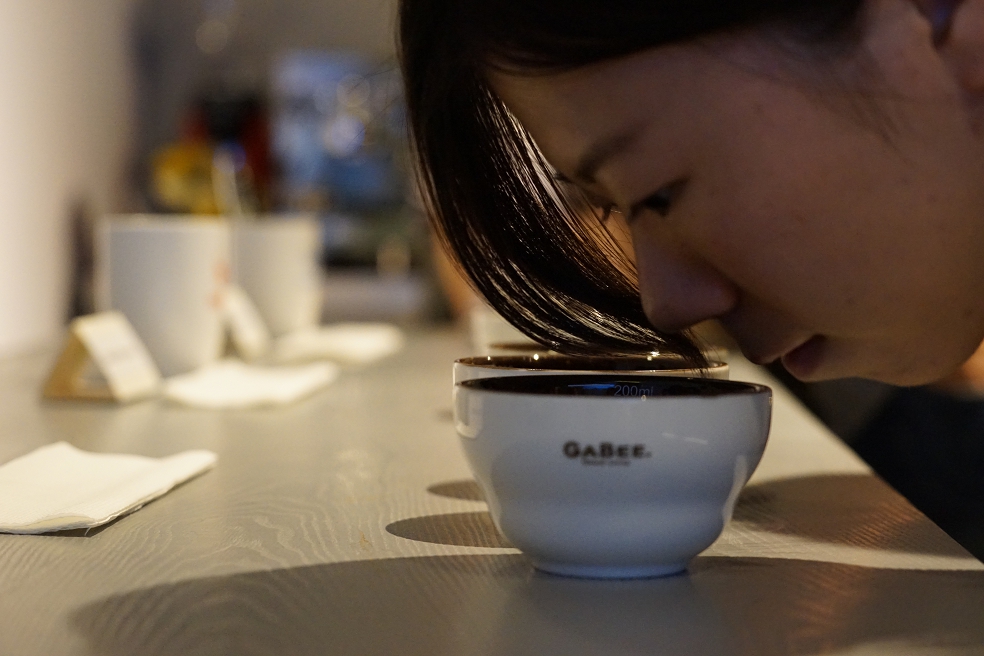 After the Robert's presentation, we had the honor of interviewing him. Robert is definitely a known figure in the coffee world, as much as he is humble and down-to-earth. He believes "Coffee is a People Business & a Work of Love." Talking to Robert, we felt a cohesion in the world of coffee.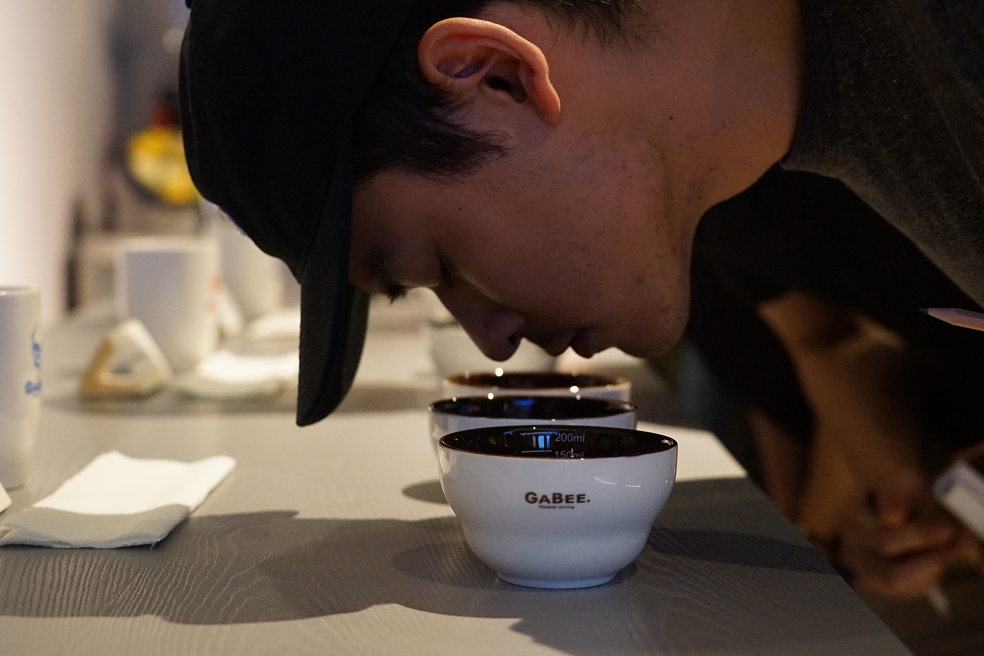 The Café Environment &Atmosphere
Before the event, Yuan Dong and Robert visited MQ coffee, Mellower coffee, and other few relatively large roasting companies. Robert, a former architect, expressed his opinion about the café environment and atmosphere. He was surprised at how similar Shanghai's cafes are to the ones in his home town, Oslo. Robert reminisced about the beginning of his career, when he was in his 20s and he went to California for his architect career. He explained that the café was actually the place where people in California spent most of their time outside their homes and workplaces.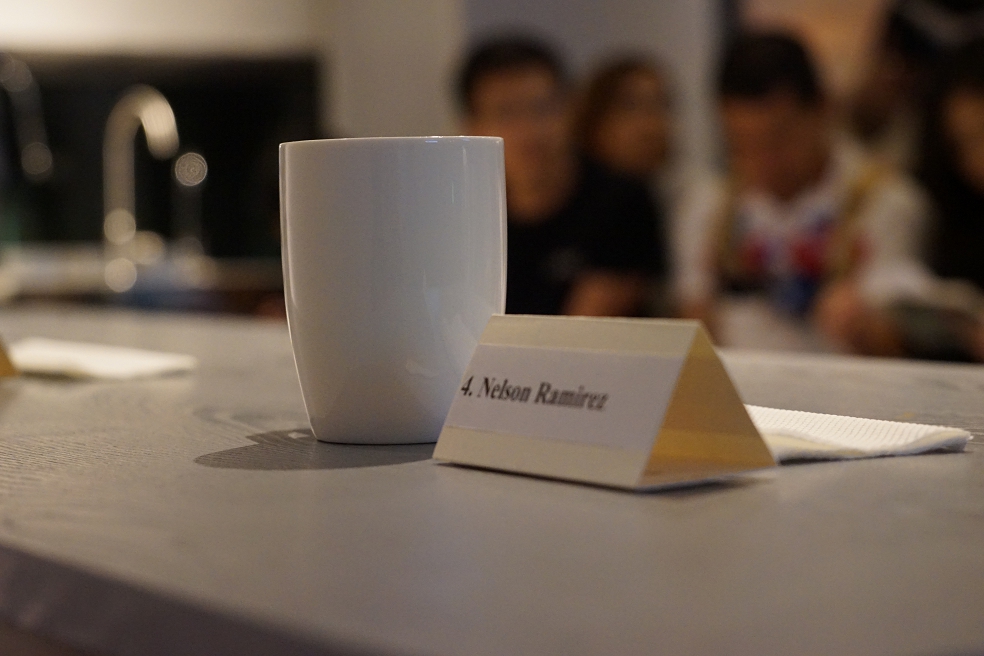 Returning to Oslo in 1997, he built his architect office close to Java, his first coffee bar, and Java became the gateway into the coffee world for him. Curiosity drove him to learn more about coffee and surprisingly, this former architect soon won the Norwegian Barista Championship. Joking about having to give up a high architect's salary for coffee, he explained he was happy to further explore the world of coffee. Architecture for coffee was a trade off that was willingly taken.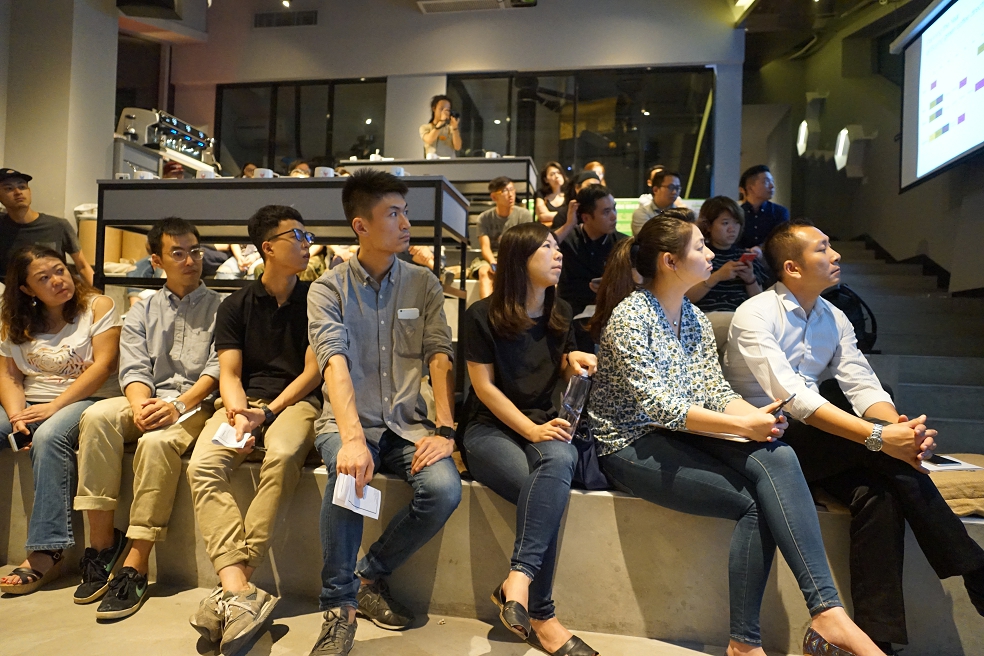 Time flies and in 20 years,Oslo has changed a lot. Along with it, the coffee culture has changed,moving from an espresso focus to favoring pour overs. Oslo is very small compare to Shanghai (1:14), however, this country spread its specialty coffee culture to the rest of Europe, along with introducing light roasted to the world. Robert and his roasting company, Kaffa, have played an important role within the coffee industry through out the years.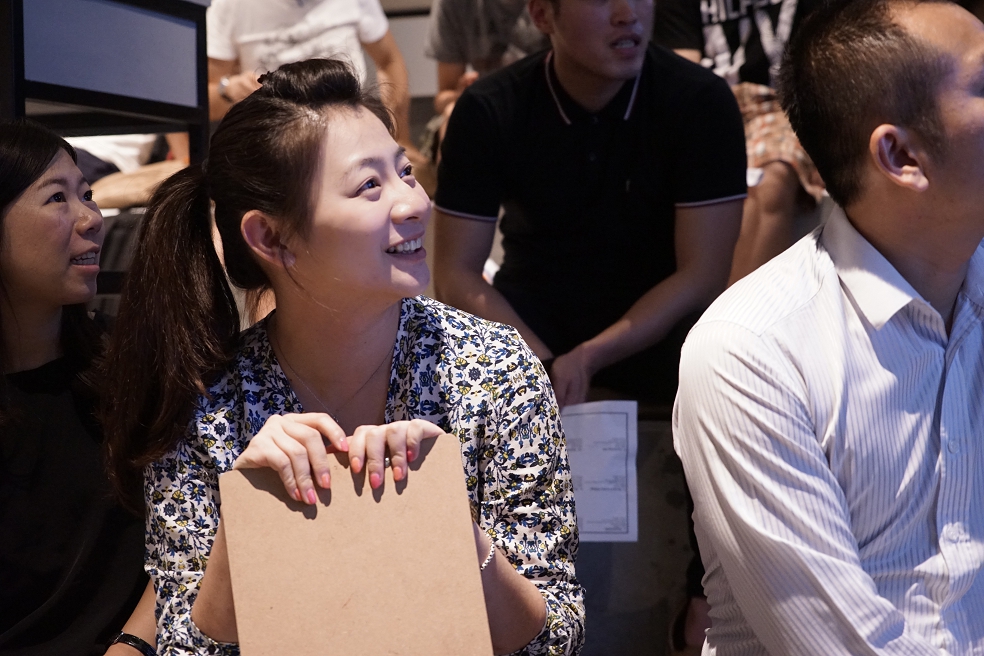 A Moderate Way of Roasting
Just 10 years ago, Oslo's coffee roasting was a monopolized industry: there was only one company offering roasting service, and therefore, this company had high supplying power. People in Oslo were used to dark roasted beans; they had a preference for bold flavors. Robert, at the time already the owner of two coffee bars: Java &Mocca, saw the monopolized roasting industry as a place of opportunities.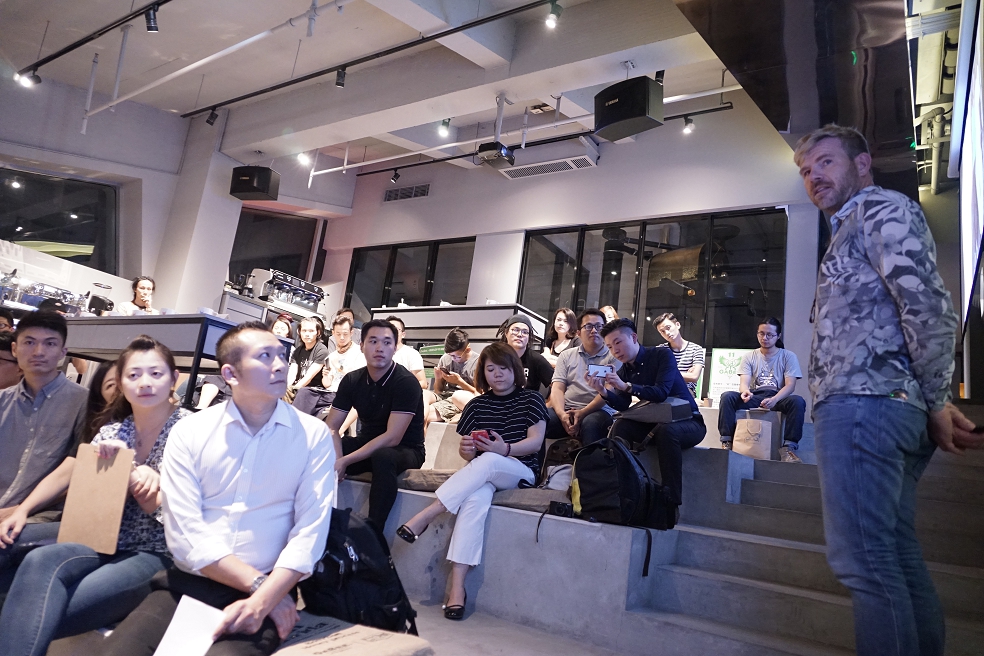 Robert went back to America to learn coffee roasting and to explore new markets. Seattle is where Robert became friends with Trish Rothgeb, a pioneer in the "third wave" coffee revolution. Together they established the brand, Kaffa, and ended Oslo's monopolized roasting industry. Robert is a hard worker: he began traveling around the world to establish new roasting principles. He explained,"In 2000, I tried a cup of Ethiopia FTO Dry Process, the type that was used in espresso to identify quality. I drank two cups: one without sugar, and it tasted sour. Another one with sugar added and it tasted like juice. That flavor made me wonder: what would happen if I made a single origin coffee?" After this experience, Robert and Trish began to focus on producing single origin coffee. At that time, this decision was very bold and unique. Later, with the rise of the "third wave" coffee revolution, Robert and Trish were given confirmation about their new ideas about roasting.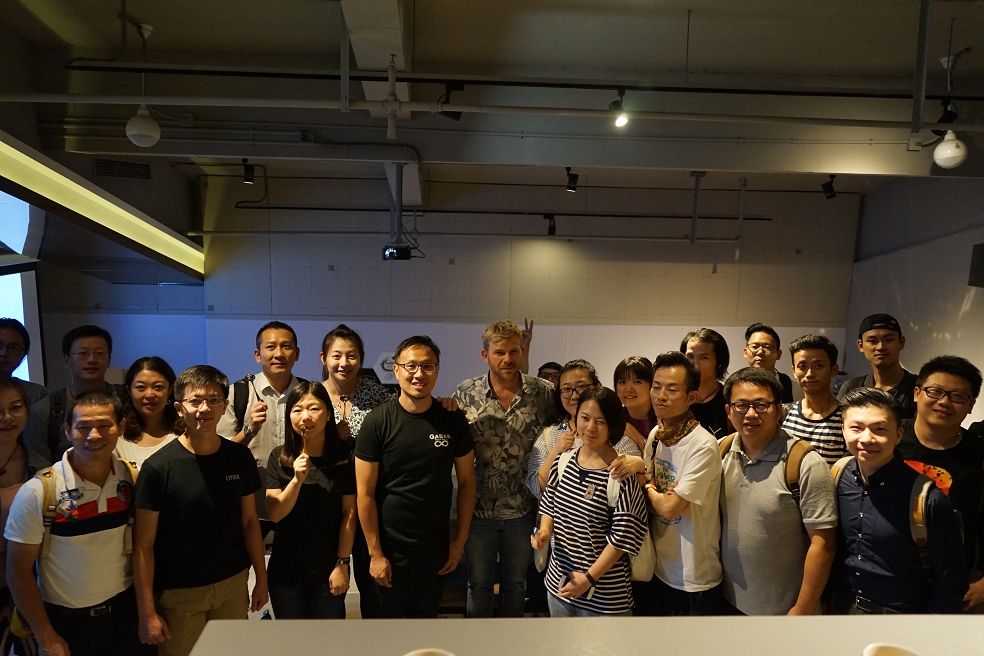 When we talked about the roasting style in Northern Europe, Robert repeatedly emphasized that"light" was not the right word, preferring to use "gentle" instead. About "gentle roasting" he says,"I wish to keep the coffee's natural fruit and acidity through a gentle roast." The quality of the raw coffee beans should be the determining factor of the final outcome.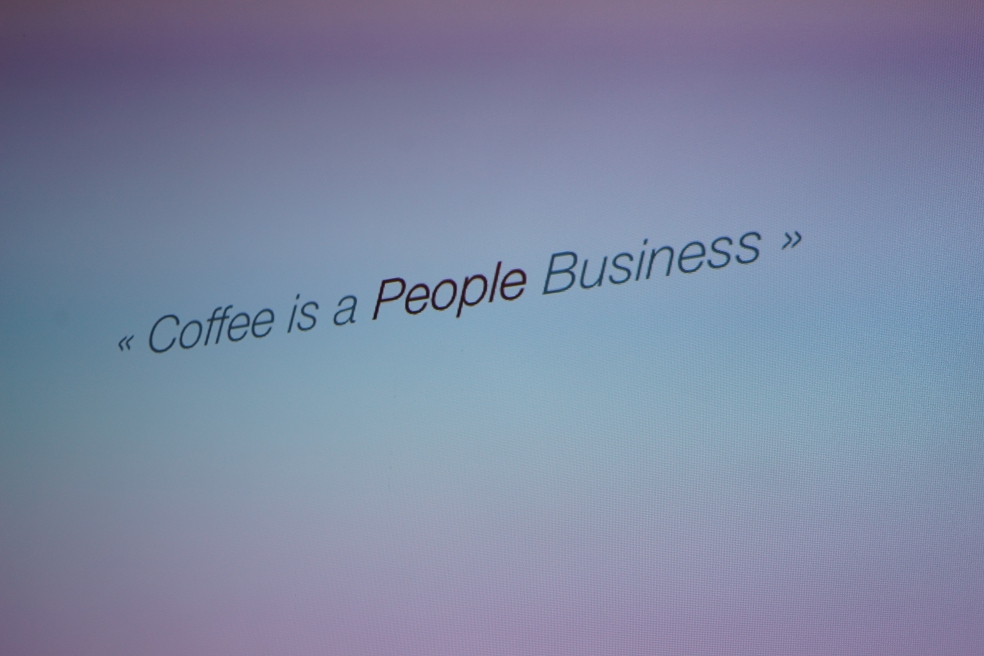 Coffee is a people business
Once the roasting philosophy became relatively stable, Robert began to travel to the coffees' origins in search of even better quality green coffee. Believing that coffee is a people business, and thus closely bound to people's daily life, the foundations of his sourcing philosophy was already very different than the traditional view that coffee's supply chain is closely tied to the commodities marketplace. At origin, everything was brought back to the basics: the third-wave revolution had not yet influenced coffee growing communities much. Robert sought to help change the disconnect between origin and consumer,"In 2006, people thought that single origin coffee was a terrible idea. Who would expect that in 10 years,single origin coffee would represent the best coffees in the world?Coffee farmers are very important.Without them, there is no coffee market."As farmers improved on their traditional ways of growing coffee and learned to keep as much natural flavors as possible,they too began to push the "third wave" coffee revolution.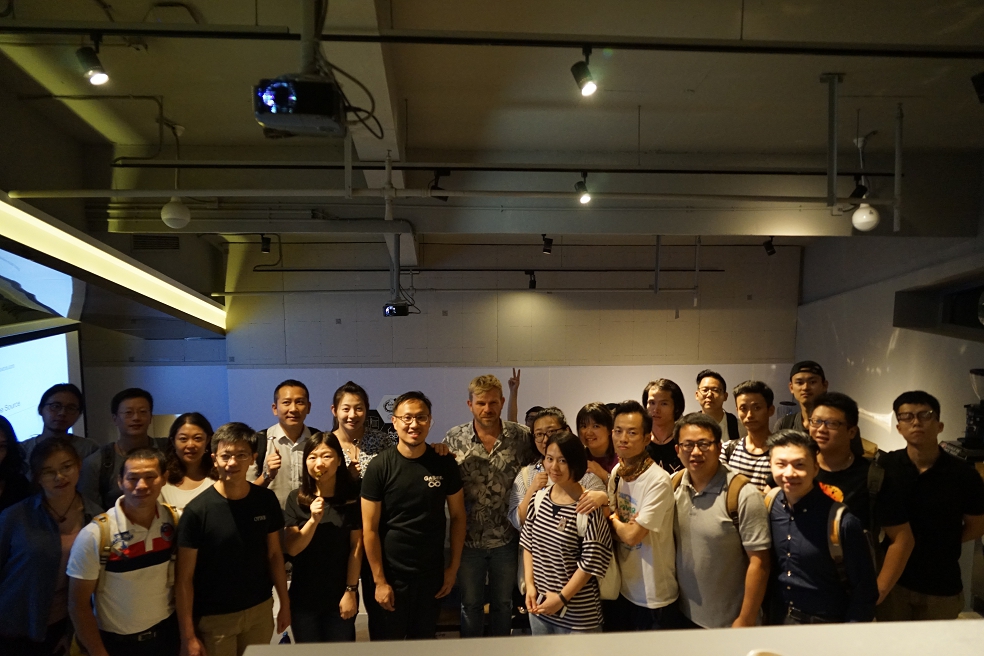 Robert has found many amazing coffee farms throughout his travels. He's always aimed to cooperate with the farmers he's met throughout the years and share the outcomes of these co-operations with the end coffee lover. Robert believes CCS's persistence of quality will drive more people to join the army of specialty coffee.
---