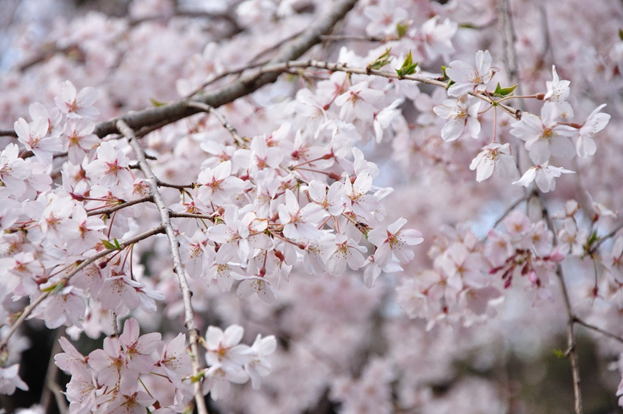 Tokyo as a famous international city has its own special coffee culture. The city combines traditions and modern perfectly. While the CTI's reporters were attending the 2016 SCAJ, they also visited many cafés. Let's see which cafés they recommend!
About Life Coffee
Business Hour: Mon-Sun 8:30 a.m. to 8:30 p.m.
Address: 1-19-8 Dogenzaka, Shibuya, Tokyo, Japan, 150-0043 (Subway: Shibuya)
Tel: +81 3 6809-0751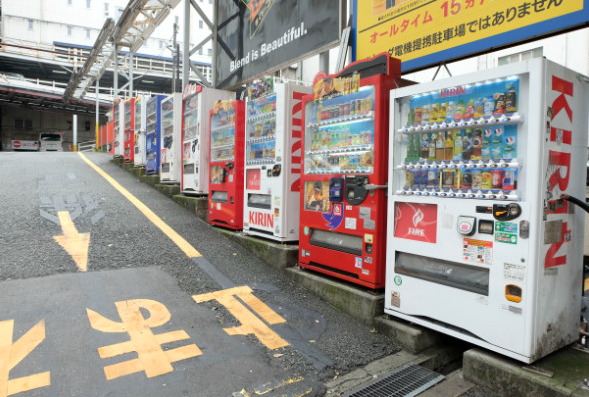 Extremely tiny Café, only few Square meter, but that doesn't stop it from being one of the hottest Café on the instagram (22,000 follower). A perfect place for sleepy people to stopping by before they get to work because most of the other Japanese Cafés business hour begins at 10:00.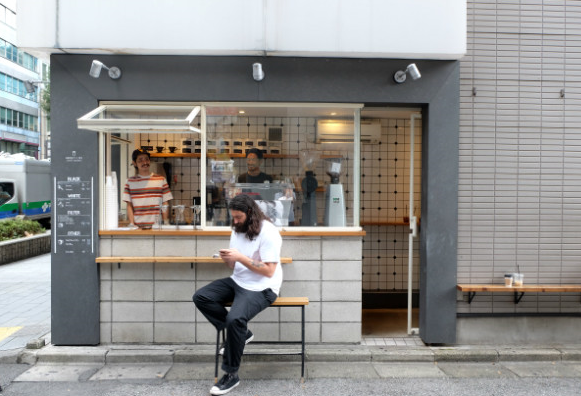 There are few small benches in front of the café; many customers would take pictures while they sit on it, which includes some Japanese celebrities.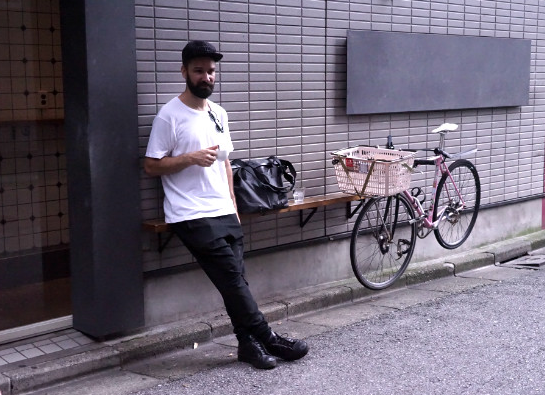 About Life Coffee Brewers do provide sticker and friendship card at the shop with the café's name on it. This is no doubt one of the smartest ways to promote the brand.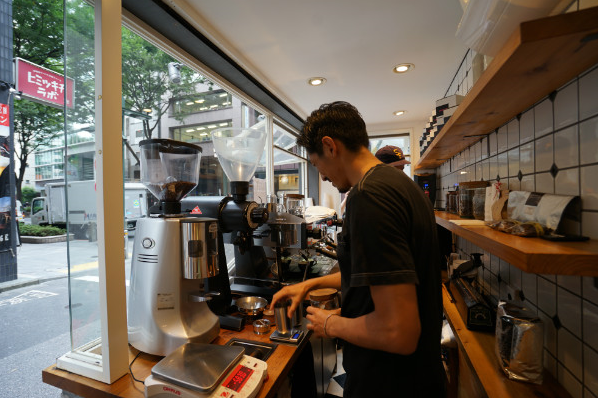 What's more, this café provide a stamp card, each time when customers purchased at the shop, they can get one stamp, and each two stamp they collect can get the third one 50 yen off.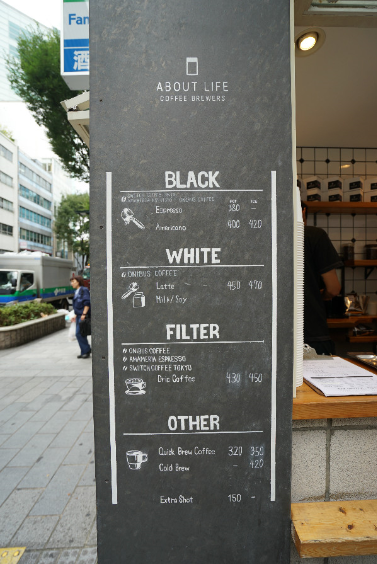 This tiny place is built is a fully functioning espresso bar and sales specialty coffee at the same time. It is hard to believe this limited space can provide such good quality and varieties coffee flavors.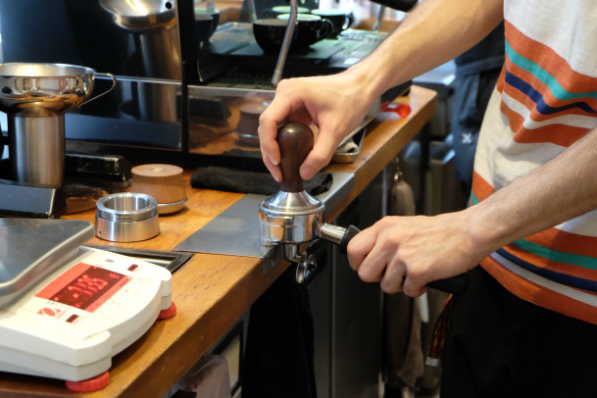 Although About life Coffee Brewers is close to the Shibuya mark city, where it located is away from the Shibuya crossing scramble.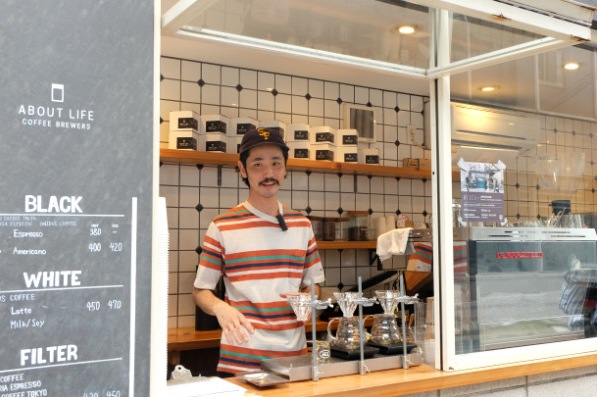 If you want to feel the modern Tokyo coffee world, this is the place you don't want to miss out. According to the comments of Yelp, the Barista do speak English and very sweet!
PS: Cash only!
Little Cloud Coffee 
Business Hour: 11:00-20:00
Address: 5-10-1 GYRE 2F Jingumae Shibuya-Ku, Tokyo150-0001, japan
Tel: +81 03-5468-5424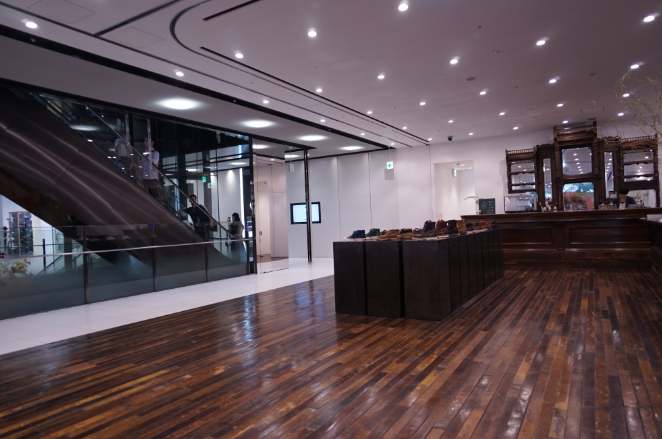 Little Cloud Coffee is the subsidiary of VisVim, a well-known fashion brand from Japan, which was established in 2000. With VisVim's handsome investment, Little Cloud Coffee's interior and the mugs that are used in the shop are quite fancy and mostly designed.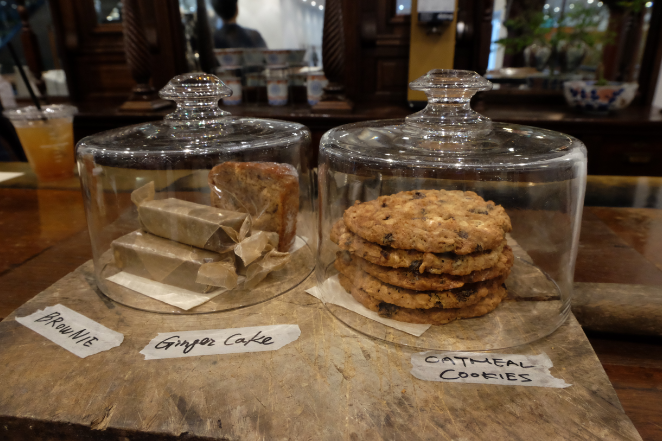 The Kutani Dripper is the original custom-made coffee dripper manufactured by Kutani-yaki pottery atelier – a 150 year old company, and Little Cloud Coffee has the obsolete use right of this specific product.
Each of the dripper, each piece it contains is shaped by the experienced artisans with a potter's wheel. These hand-made goods are more like an artwork than simple specialty coffee making tool.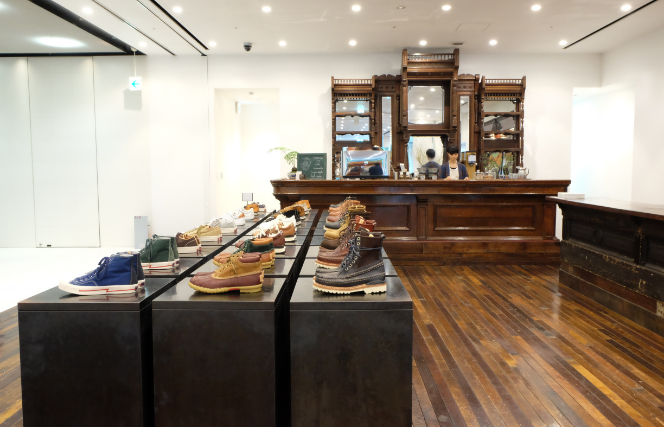 This dripper is designed to avoid drowning the coffee grounds and suppresses unpleasant flavors, which make sure that the customers will be served with the smoothest and balanced specialty coffee.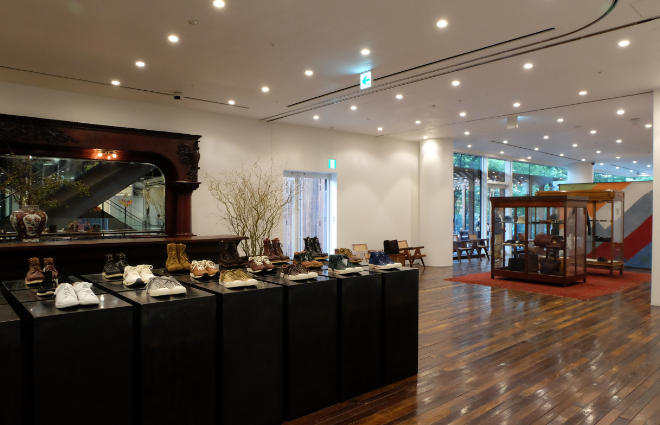 The customers here are able to enjoy the high quality coffee while appreciating the artworks inside Little Could Coffee; there is no doubt the best place for the pottery artists to visit.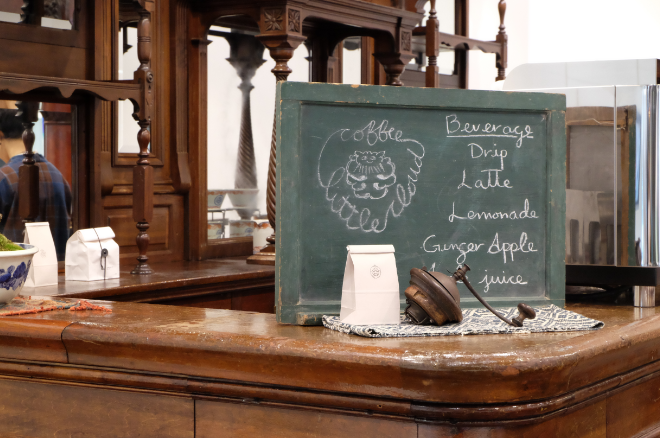 Most interestingly, the café is also a store that sales VisVim's fashion products, so all the brand lovers please don't miss out.
Maruyama丸山咖啡
Business Hour: Mon-Sun: 8a.m.-9:00p.m.
Address: 3-13-3 Nishi-Azabu, Minato-ku Tokyo (Subway: Hiroo Station (Hibiya line), exit 3 is the closest one, but still far away from the store)
Tel: +81 3-6804-5040   
World-famous coffee authority Kentaro Maruyama's Karuizawa-born chain opened its second Tokyo location in late 2013, complementing the somewhat out-of-the-way Oyamadai cafe with this plum spot situated right in between Hiroo and Roppongi.
With space for around 40 customers and equipped with a state-of-the-art Steampunk machine, Maruyama teems with discerning caffeine addicts practically every day, serving up fine but admittedly pricey brews made with a range of single-origin beans.
If you're looking for a little extra treat, the cakes are worth a shot. Marutama also serves Decaf coffee.
Nem Coffee
Adreess: Minato-ku 南麻布4-5-6 106-0047, Tokyo
Business hour:08:00–18:00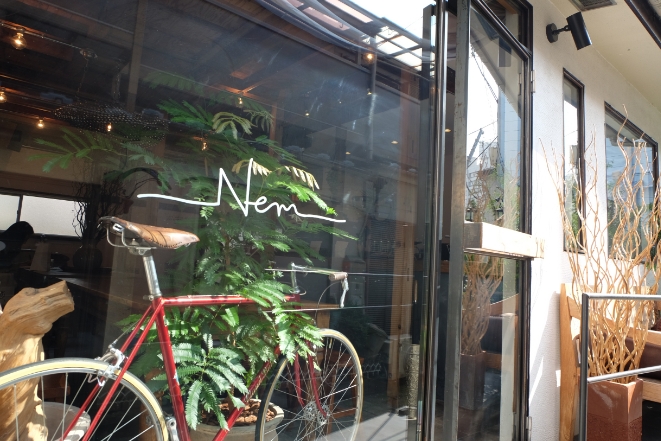 Sitting in a nice and peaceful place during your holiday, enjoying a cup of smooth coffee or tasty juice. I believe that's everyone's dream.
Nem coffee is owned by a couple, the husband is also an architect; therefore, the interior decorations look really nice.
The bar is made by a huge whole piece of wood, this design is rare and I believe it is very costly. Sitting next to a bar like this is joyful; this little café is very popular in the neighborhood.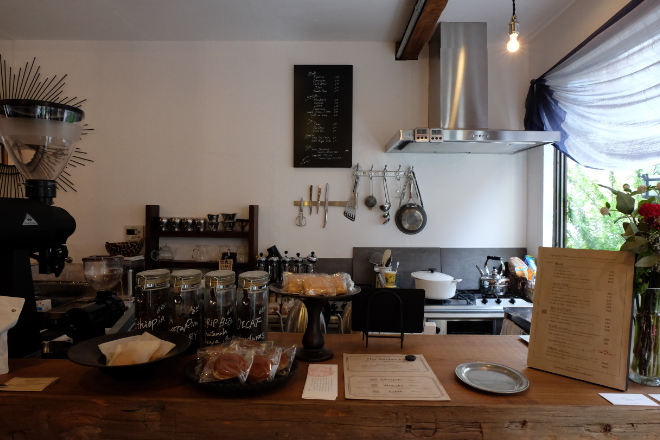 Onibus coffee
Meguro-ku,Kamimeguro2-14-1
营业时间:09:00–18:00
The brands Onibus and All About Coffe share the same owner, Onibus was before All About Coffee.
"Onibus"means bus in Portuguese, and that is what the owner want, getting people together.
This Onibus store had just opened this year, the average amount coffee beans roast each month is 1.5 ton. The café is quite popular.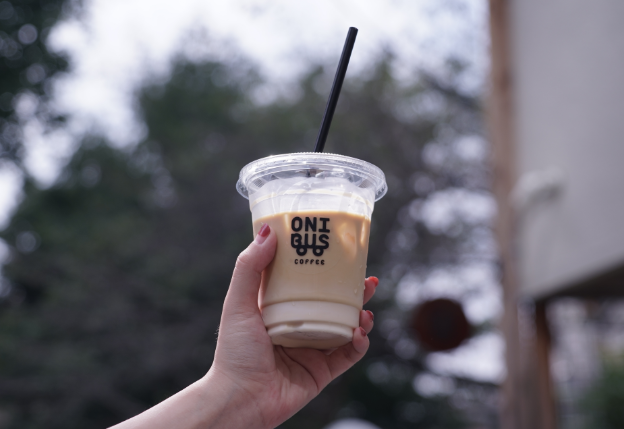 PNB Coffee
Business Hour: Tue- Fri: 8:00 to 18:30; Sat/Sun & Holiday: 11:00 – 18:00
Address: 3-13-14 Aobadai, Meguro-ku, TokyoGranDuo Aobadai 1F
Tel: 03-6416-5687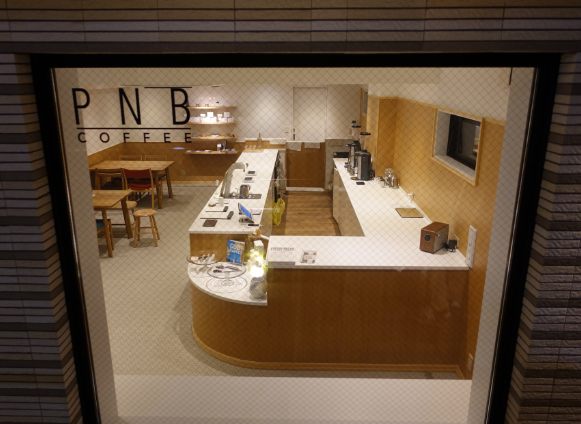 This café know that coffee is people business, famous and popular for its excellent customer service. The vivid smell on the Baristas' make people cheer up.
Surprisingly, the owner of PNB Coffee, Peter Ny Buhl, is actually a Nordic; he begin this business around 2015 when he was only 23 years old.
Peter believes in environment sustainability; therefore, he purchases only the ethically sourced coffee. He would love to introduce where he got his coffee beans from, and why it is important.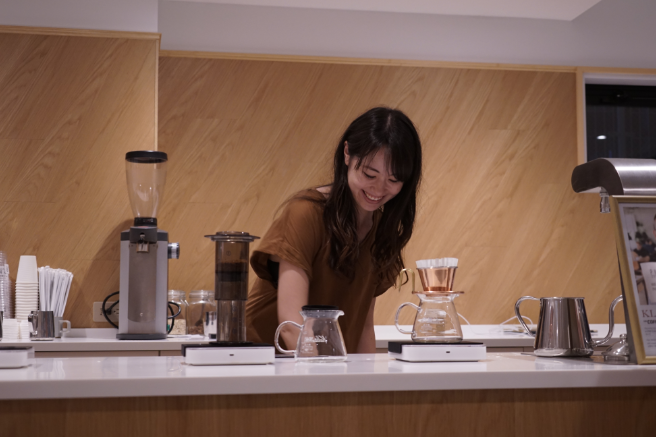 He has a theory about beans is more important to him more than the skill he uses to produce coffee. The shop is very modern style Provide Hand-dripped and aero press specialty coffee.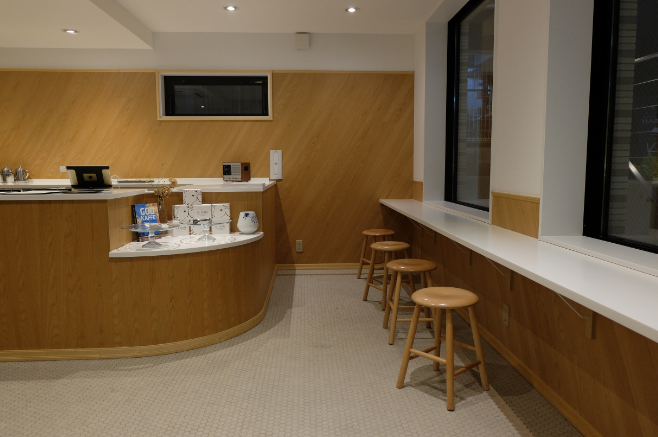 Most of the PNB's furniture are in bright color, as well as the wall and decoration, and it is lighter than most of the Café in Japan.  The light of the PNB are mostly the natural daylight; there are huge French windows that make sure there is enough light in the shop.
The serving cup here is made in Hasami, a famous Japanese town for pottery, which perfectly matched the interior of the shop, clean, comfortable, and modern.
Toranomon Koffee
Business Hour: :Mon-Sun 7am-7pm
Address: 1-23-3 Toranomon,Minato-ku, TokyoToranomon Hills Mori Tower 2F, 105-6302 Japan
Tel: +81-3-6268-8893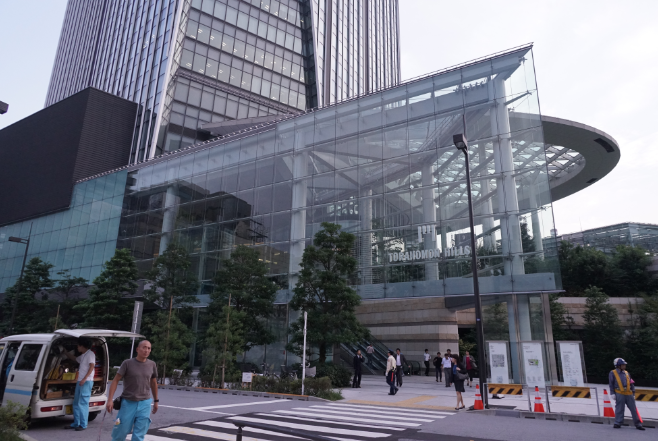 This minimalist cafe that opened in 2014 is the chain store of the Koffee Company, the first one is the famous Omotesando Koffee.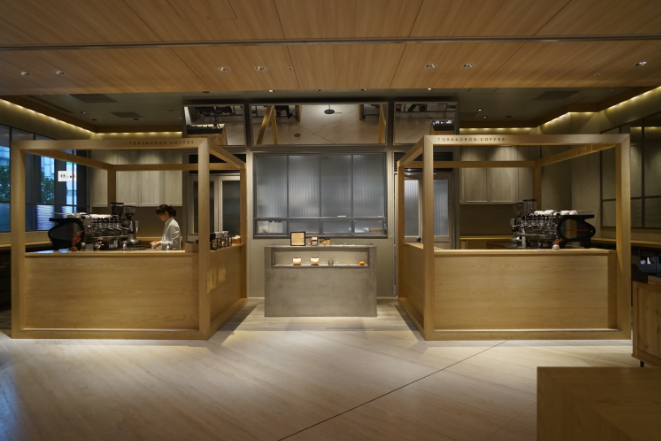 The first impression of the TORANOMON KOFFEE is openness because the interior are simple and bright. Different from the other cafe, TORANOMON KOFFEE has two bars; the espresso bar is on the right hand side, while the Brew bar is on the left.
It interesting to know the theme of the interior is square, many of the dripping equipment, the decoration, even the snacks in the shop has the square shape.
The openness atmosphere and the simple contemporary design make TORANOMON KOFFEE a good place to find a sense of peace, not to mention that they also provide excellent specialty coffee and espresso.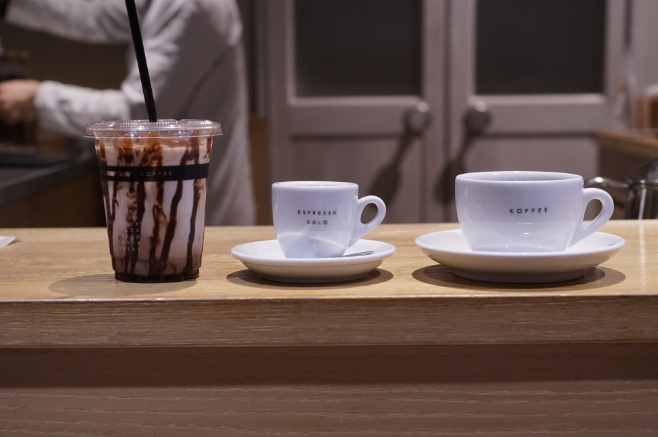 Verve Coffee Roaster
Business Hour: 8am-10pm daily
Address: Newoman Shinjuku 2F, 5-24-55 Sendagaya, Shibuya-ku, Tokyo
Tel: +81 03-6273-1325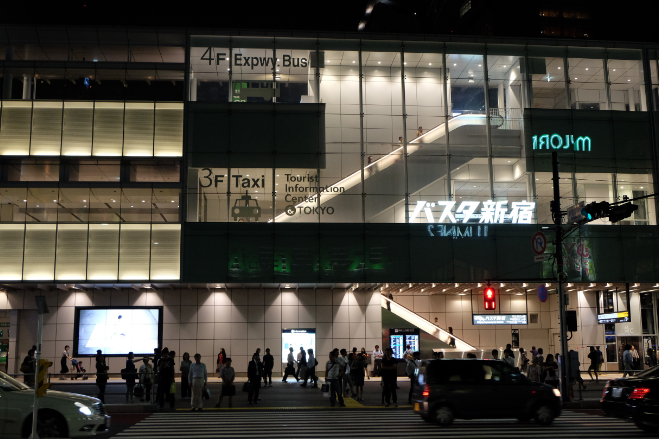 Verve Coffee is a well-known brand in southern California.
The store had been opened for 6 month already, and the brand's name is becoming familiar to people in Tokyo. The store sales many kinds of coffee related product, and they sales coffee carry tea!
This month the chief roaster of Verve in California would go to Tokyo's chain store and hold an event. More and more western coffee company entering Japan, and consider it "the entry" of Asian market.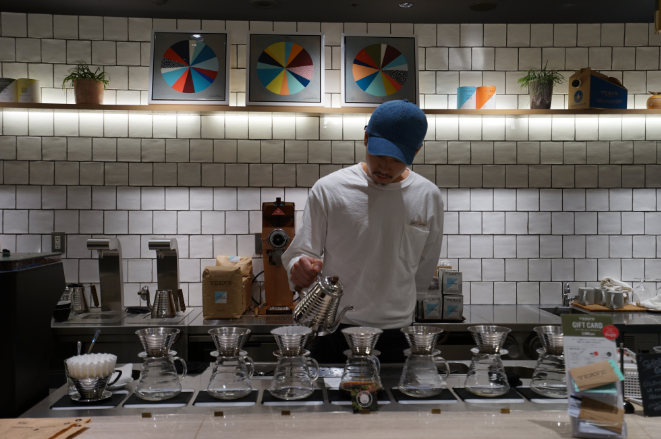 愛養咖啡(アイ ヨ ウ )  
Business Hour: Mon-Sun: 3:30p.m. – 12:30 a.m.
Address: 5 Chome-2-1 Tsukiji, Chuo, Tokyo 104-0045
Tel: +81 3-3541-2140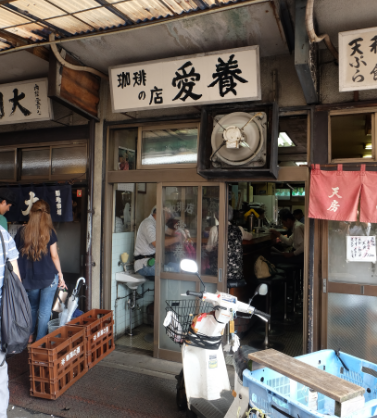 The oldest café that's closes to Tsukiji market (a very famous fish market in Japan), the history of this café could trace back to almost 120 year ago, even older 80 year old market.
Tsukiji market is about to move to the new location in this year November, know really sure whether or not this would affect愛養咖啡(アイ ヨ ウ ). Soon enough the market might become the Monument, for the coffee lovers and the history lovers, this might be your final call to visit.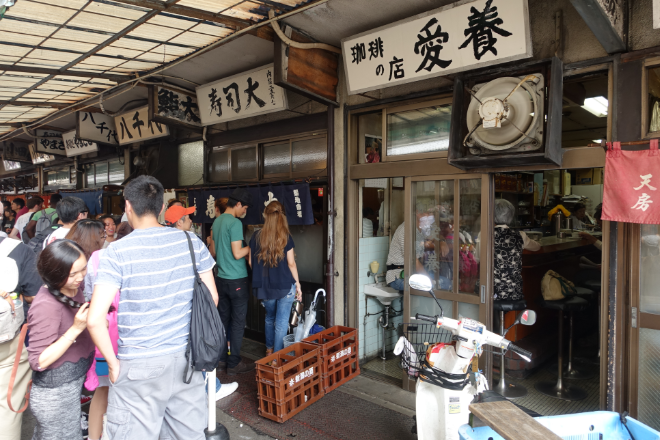 The owner must have lots knowledge about how people's preference had changing or how the coffee industry changed in all these year, and he or she might like to share with you.
GLITCH Coffee & Roasters
Business Hour: 7:30-20:00;Sat – Sun 9:00 – 19:00
Address: 3-16 Kanda-Nishikicho Chiyoda-ku, Tokyo
Tel: +81 03-5244-5458
The owner is a famous roast master! He generously lending his roaster to those who not yet have enough money to buy their own roaster.
The specialty coffee and the Espresso serve here have outstanding quality.
This cafe is quite popular, producing 200-250 cups of coffee each day , and they also serve deserts.
---