When people work together, combining their know-how and passion to pursue a great common goal, no less than truly extraordinary performances are the result. Likewise, every single cup of specialty coffee is actually made from the expertise and dedication of people that collaborate relentlessly, striving for the highest level of quality.
Multiple barista champion Ben Put from Canada is looking back on two decades of experience within the coffee industry. Under the Monogram Coffee brand, Put and his partners run a roastery and two coffee shops in Calgary, Alberta. Put dedicates his time to quality management as well as to barista training. Extensive scientific coffee analysis, as well as intuition and experience, are his most important tools in guaranteeing a consistently high quality, providing perfect taste experiences for guests. In early 2019, the Canadian and the German grinder manufacturer Mahlkönig started to collaborate. Put accompanied Mahlkönig's innovation team and got engaged at the grinder development. His experience and skill made a big impression on the concepts of Mahlkönig's brand new espresso grinders.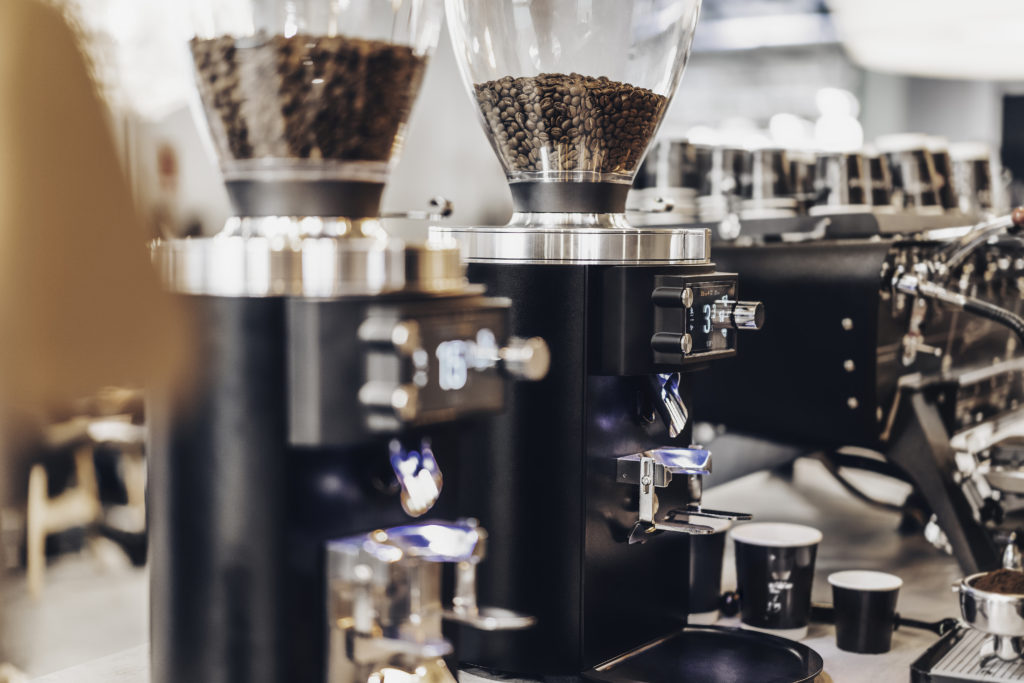 The Next Espresso Grinder Revolution Mahlkönig's E65S GbW with 'Grind-by-Weight' lets you gain unmatched control by dosing by a pre-set weight. As of now, you can forget about dosing by a timer or dosing by volume. Where these methods cause fluctuations, as they get affected by the condition of the coffee or the grind size adjustment, 'Grind-by-Weight' delivers exactly the grams you set. The integrated high-precision load cell underneath the porta-filter support enables realtime scale controlled dosing, as it monitors the weight during the entire grinding process. The result: Consistently accurate doses.
Joyment of Fastness It is Mahlkönig's new powerful flagship, designed for those that look for premium and accurate grinding results but for high-speed and high-volume grinding at the same time. The E80 Supreme amazes with supersized 80mm special steel burrs that do not compromise consistency and taste. The powerful motor with active cooling management enable very high daily outputs while ensuring consistency of all taste parameters.
Both new models feature an active temperature management that maintains lower aroma-saving grinding temperatures. And both grinders feature Mahlkönig's pioneering Disc Distance Detection that adds yet another layer of quality control: It lets you set the degree of fineness based on the actual distance between the burrs! Keeping your perfect individual grinder settings has never been so easy, yet so precise.
After all, serving the guest an unforgettable taste experience with every single cup is what it's all about. As a result of joined forces, passions, and skills, the E65S GbW and the E80 Supreme will make it happen.
---