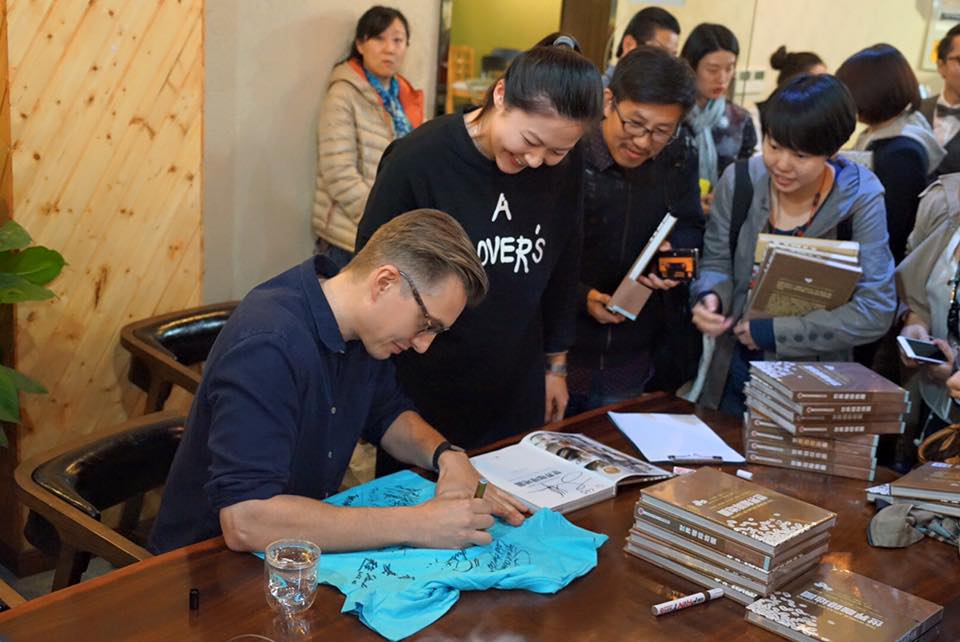 As the specialty coffee industry started to take off globally around the borderline of the two centuries, barista as a job title has also started to move away from the traditional sense of a general hospitality role. Nowadays, especially for people who are aware of the specialty coffee development, the image of a barista is someone who is highly skilled and knowledgable in coffee, while also interesting as a person. Customers admire baristas who devote their career in the thing where their passion lies, baristas as such represent many people's idea of pursuing and realising a pure dream in life. They see the youthful fearless courage in baristas, especially when their ambition does not only require a relatively high opportunity cost comparing with most regular office jobs (less basic salary, less steady career path, etc.), but also is not based on fame nor money. They are passionate, they are focused, they are not mainstream and they are humble.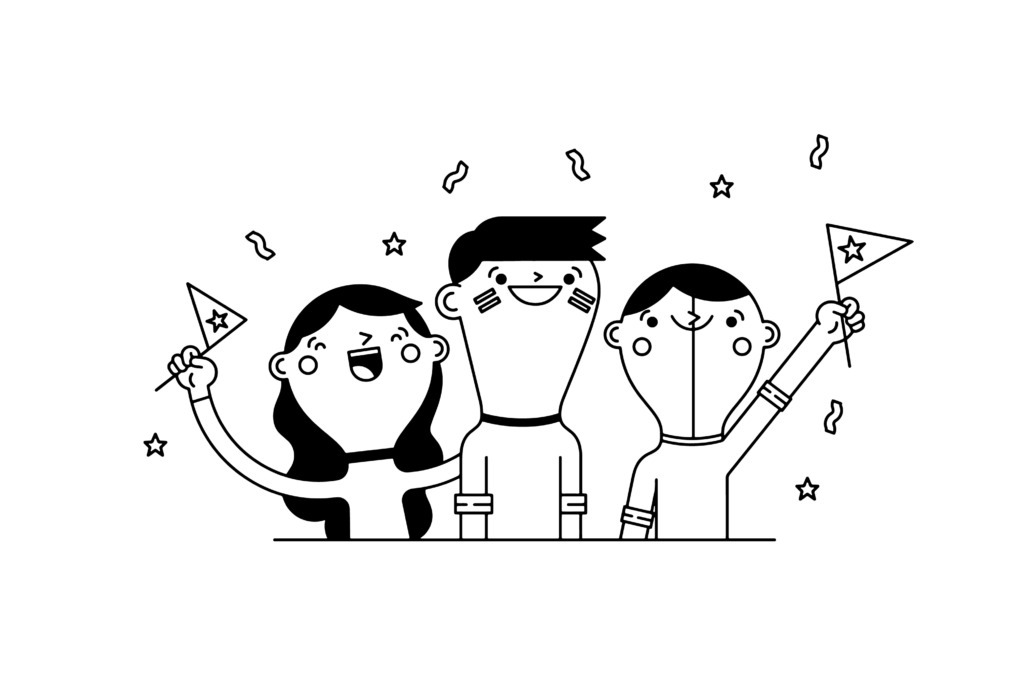 Idol Who?
Comparing with two or three decades ago, nowadays, not only idols can reach a much wider range of people, but also fans can express their opinions more effectively and efficiently on various social media platforms. On 6th December 2017, Chinese superstar Luhan became number one on the "Top 100 Most Valuable Star" list published by CBN Weekly and Sohu. He is not the best in acting, nor the best in singing, but he is the most exposed and popular idol, proved by the numerous invitations to become the brand ambassador including the global luxury brand Louis Vuitton. This has, from one aspect, illustrated how businesses becoming more and more aware of the profit they could generate through utilising the power of fan economy.
Nonetheless, a notable feature of the term "fan economy" is that the soil for its growth is mainly based in Oriental countries, such as Japan, Korea, and China. Different culture and different mind set have resulted in different ways of interaction between idols and fans. While "fan economy" is still a rather unfamiliar term in the western culture, the FT Chinese website has published an article to discuss China's emerging fan economy back in the beginning of 2007.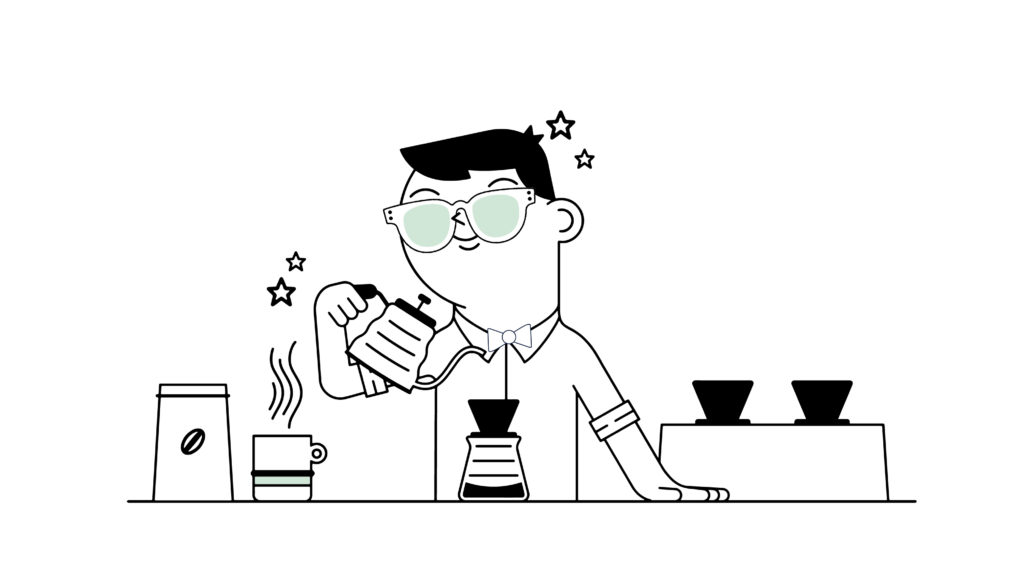 Idols in Coffee
It is debatable if the same concept could be applied in the coffee industry. Even though baristas as a group does have the potential to be idolised, it seems that the definition of idol in the specialty coffee industry is slightly different. Coffee people, including the marketing director and co-owner of high end green bean trader, the Grand Cru Coffee; Owner of Coffee Tags in Beijing; and Owner of Metal Hands Cafe; when asked "if you think there are idols baristas, who they will be", while a large amount of the response was "I don't have one", the most described idol baristas were like the three people below.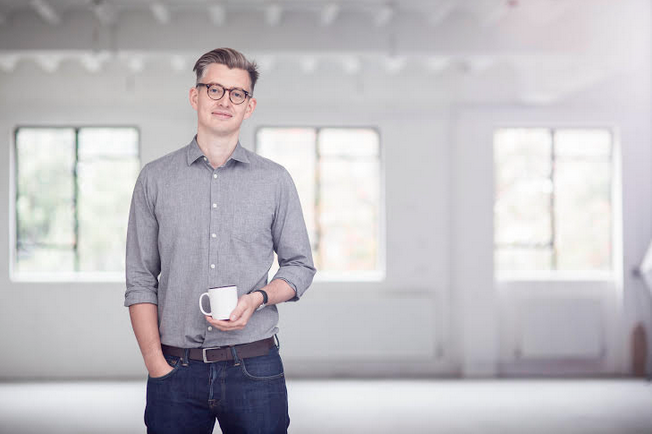 1.James Hoffmann, co-founder of Square Mile Roasters, author of the World Atlas of Coffee, 2007 WBC champion. The three personal achievements in coffee that James owns established his reputation in the coffee industry.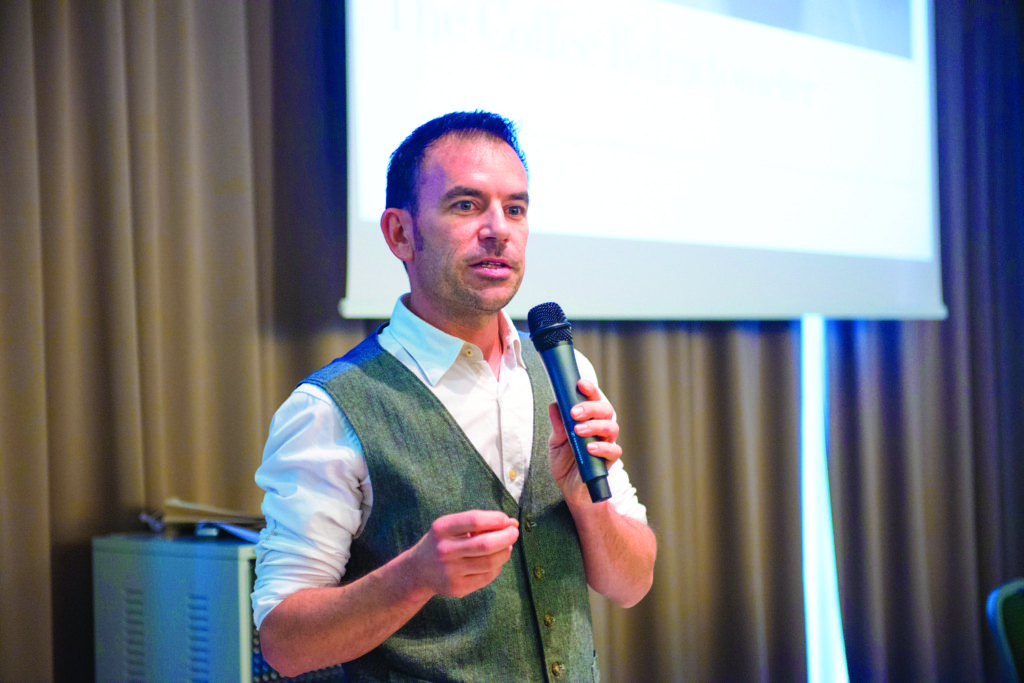 2.Scott Rao, owner of many coffee related businesses, author of a few books including The Professional Barista's Handbook which is hailed as the bible for baristas, consultant for coffee businesses globally. Mr Rao is seen as another living legend by the industry. By introducing scientific and systematic guidelines for baristas, Rao's contribution to the bursting growth of specialty coffee is beyond words.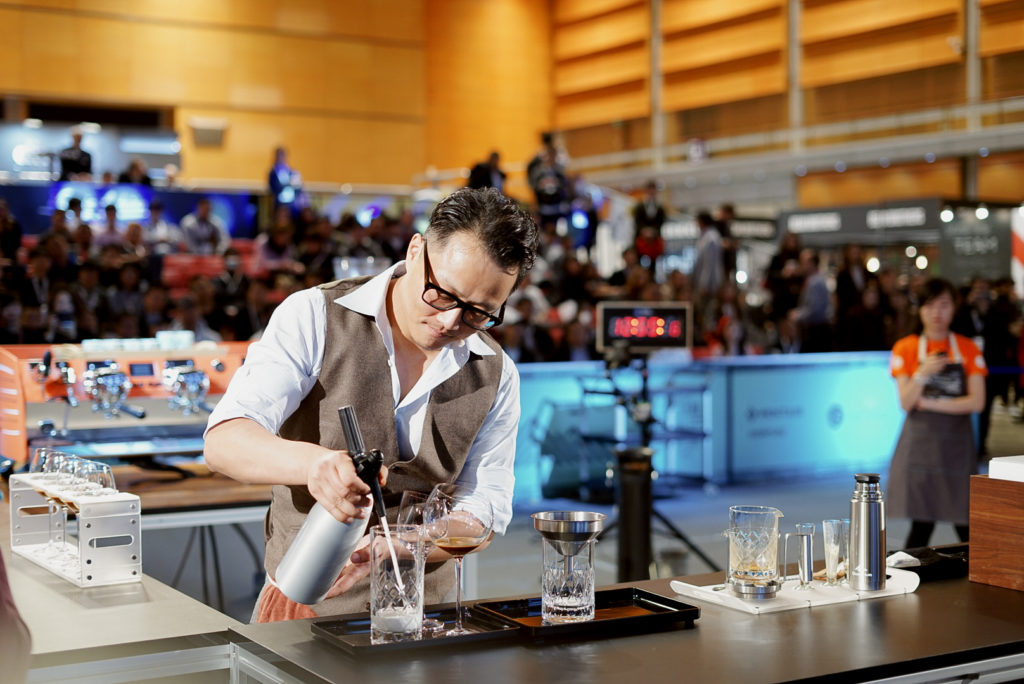 3.Jeremy Zhang, owner of Uni Uni Coffee Shop and M2M Roaster, CBC champion in 2014 and 2016, ranked 8th in WBC 2017, which was the highest rank in history for Chinese baristas. Jeremy is seen by many Chinese baristas as the person to take China specialty coffee to the world.
These three coffee experts are all highly recognized and respected within the industry, they are worshipped across regions and people. However, when it comes to the mass public where specialty coffee is a niche, their names disappear in the crowd. Therefore, generally speaking, they should not be crowned as an idol for the strictly limited pool of audience.

What Does It Take to Be an Idol
Given the context of the specialty coffee movement in the past decade, it is not that hard to understand the reason behind it. James Hoffmann once described the fundamental motivation for him, as well as for many other baristas, to devote themselves in this industry was to product the best tasting cup of coffee to the customer with the hope to create the revelatory moment on their tongue which had once hit the baristas themselves. By saying that, the highly flavor driven feature of the specialty coffee industry defines coffee people's ideal image of their idol baristas. The only thing matters for an idol is the expertise in coffee.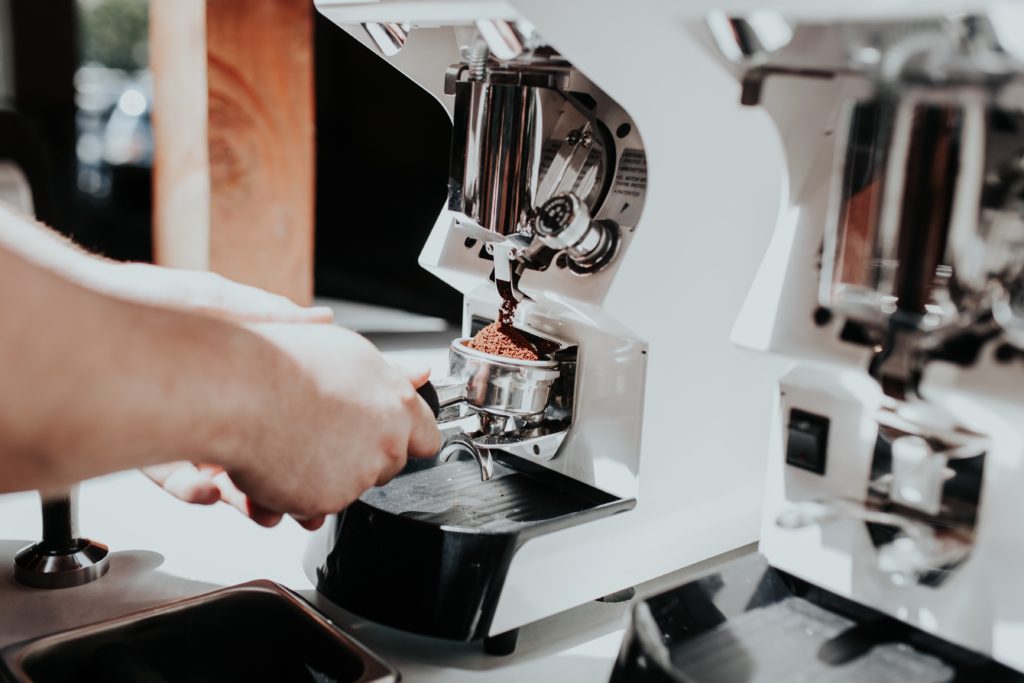 Another barrier for truly blending the general definition of an idol with that of the specialty coffee industry is precisely the flavor driven essence. One of the modern way to nurture an idol is through the communication channel to spread the influence and reach more audience. But how to spread specialty coffee and good baristas? By putting in words as "great taste coffee"? Or by showing pictures of a highly technical brewing process? For audience who are not familiar with specialty coffee, it will be a challenge for them to feel the vibe. Things work differently in the entertainment industry.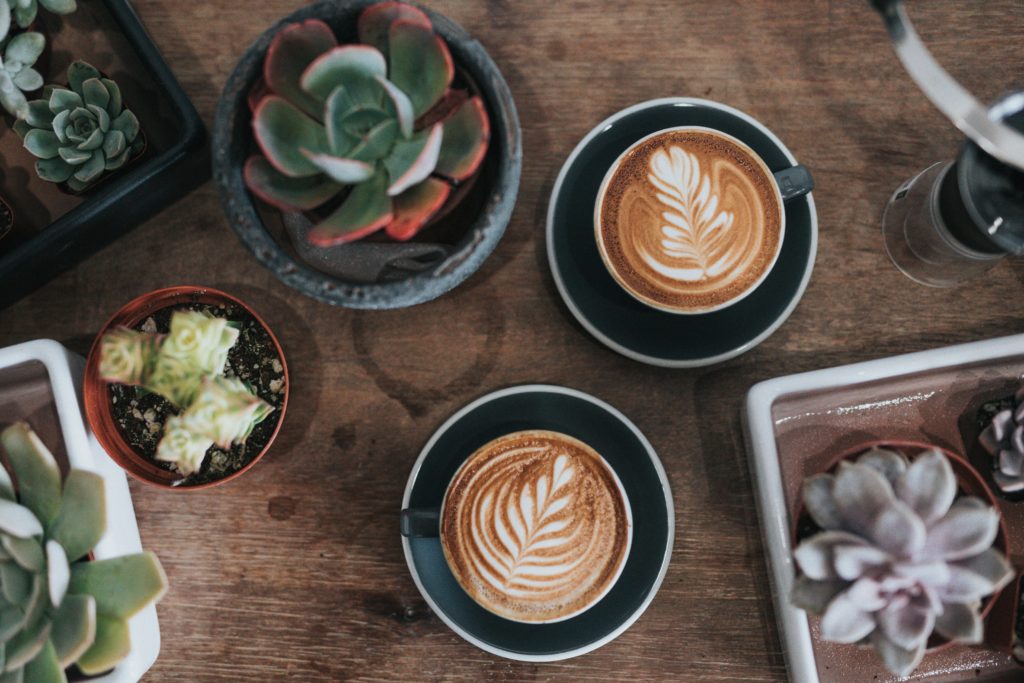 A pretty face, a lovely voice, a powerful performance, can all be received by far away audience in their original format. But for coffee, one will have to taste it to be convinced. Therefore, in order to promote that excellent cup of coffee or that brilliant barista, it will need to be converted into something that is easier to share with the mass audience.
For example, there is a 25 year old South Korean barista called Kangbin Lee, who is worldly well known for his "cream art" instead of ordinary latte art.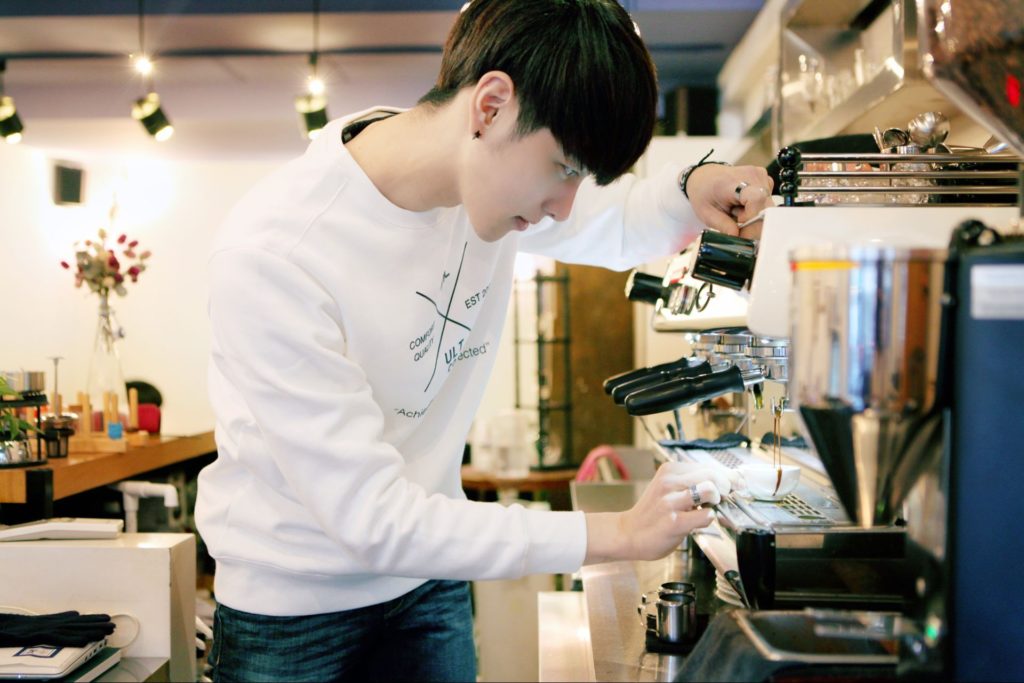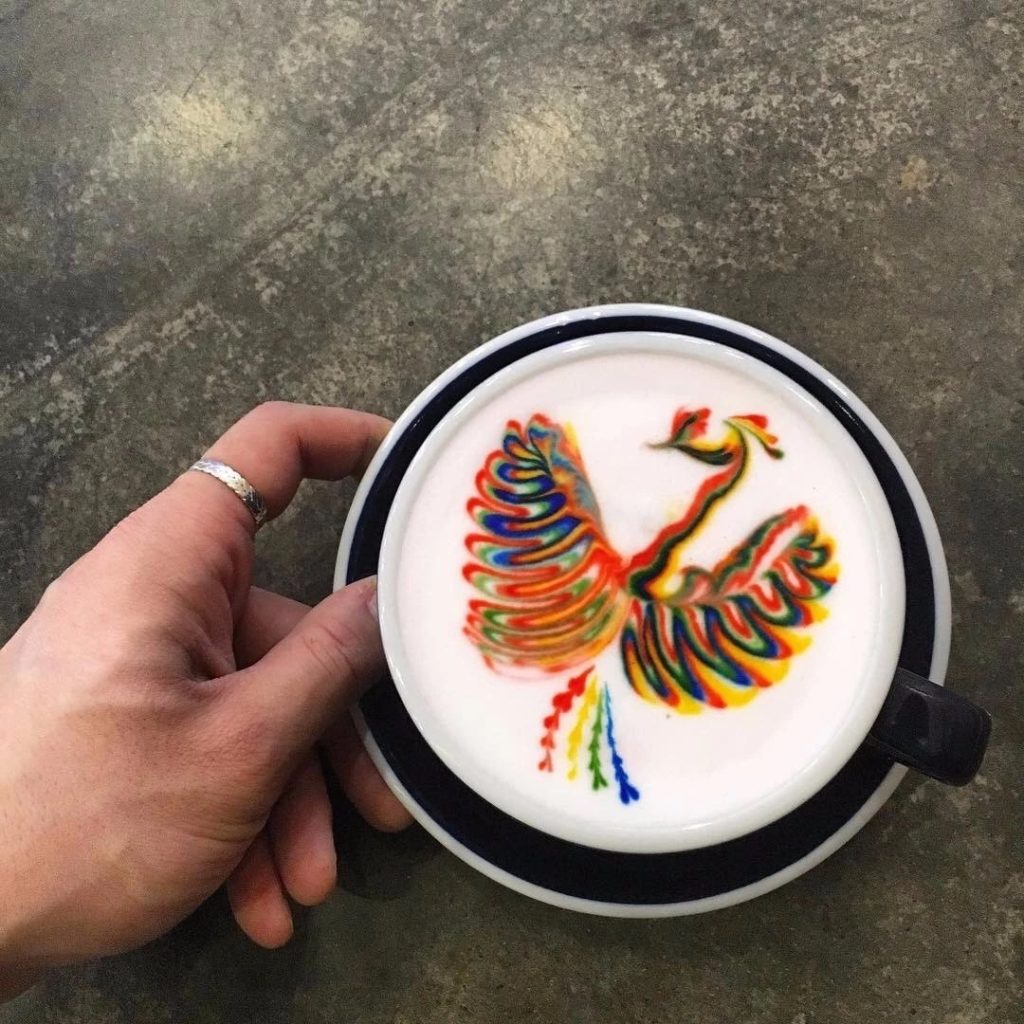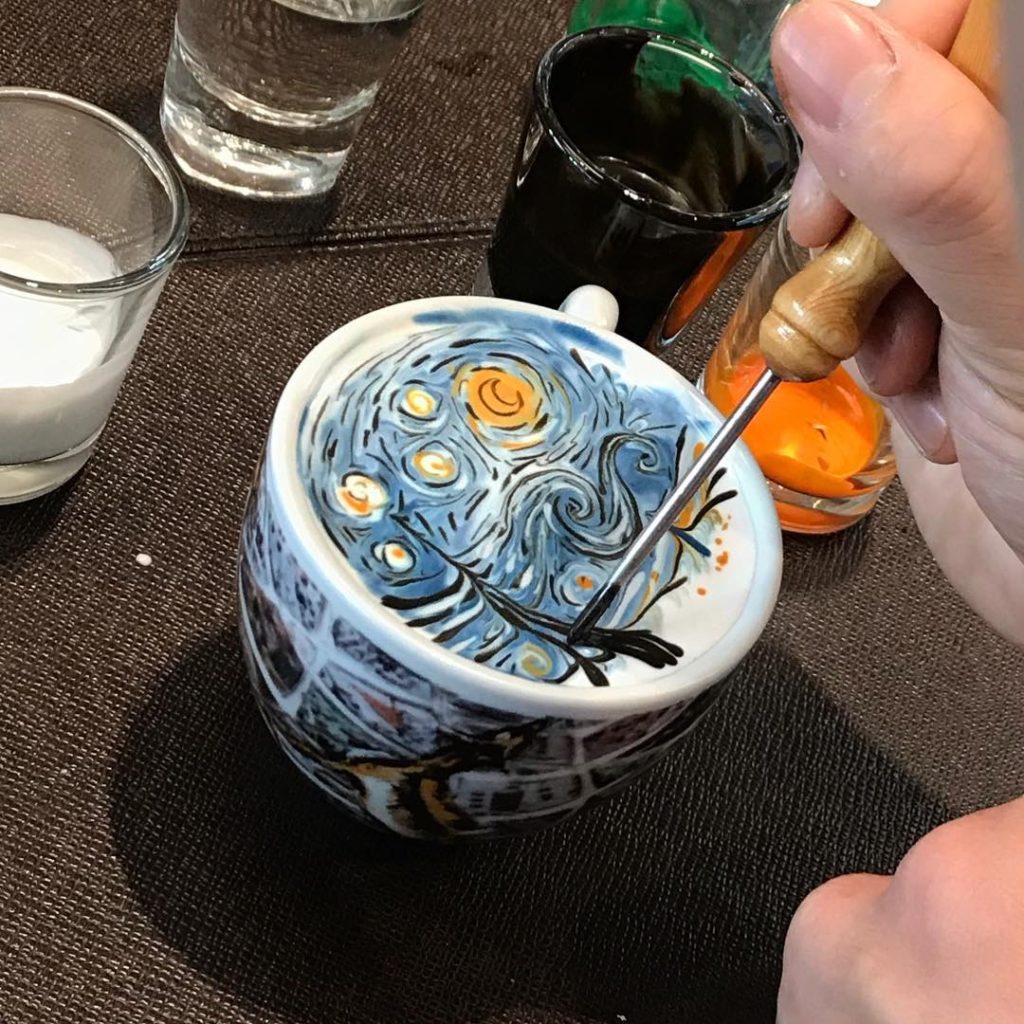 If you think a phoenix latte art is something quite special, then Kangbin's cup of coffee with Van Gogh's Starry Night on top will for sure blow your mind away. Articles featured Kangbin and his cream art went wild online. All in a suddenly this South Korean barista was seen on media sources from coffee to art, which were published in many regions including almost the whole Europe, the US, Australia, and Asia. Furthermore, Kangbin is also described as having the face and body of a model. The two factors combined to result in a long queue outside his own cafe, Cafe C.THROUGH in Seoul, waiting for a cold cup of coffee costing 10,000 won ($8.71) and taking 15 minutes to produce.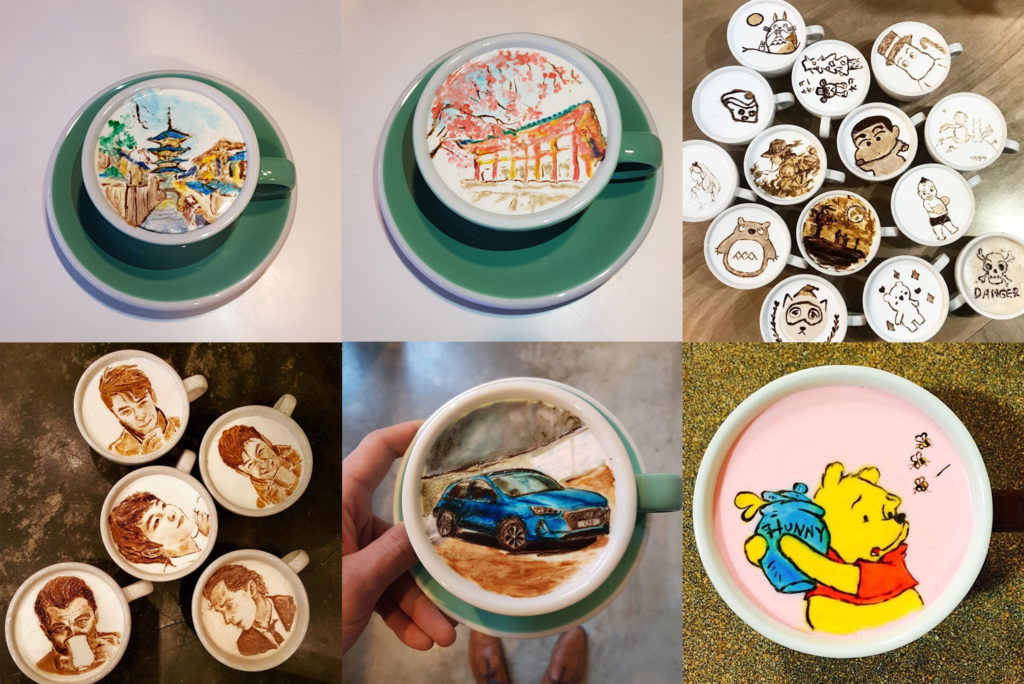 Considering the size of South Korea and its coffee market, Kangbin's achievement as a barista as well as running an independent coffee shop is phenomenon. By the end of 2015, there were already 49,600 coffee shops, both chain and independent, in South Korea; with a per capital coffee consumption of 2.3kg per person, according to the International Coffee Organization. It was in such a fierce competitive environment that Kangbin rose to the top, and he didn't stop there, he stretched out in the wider world.
Both of Kangbin's cream art and his appearance are visual, which means that they can spread as their original form. The human nature of appreciating beauty makes it almost boundary free for the mass audience to accept thus follow him as an idol, as a barista.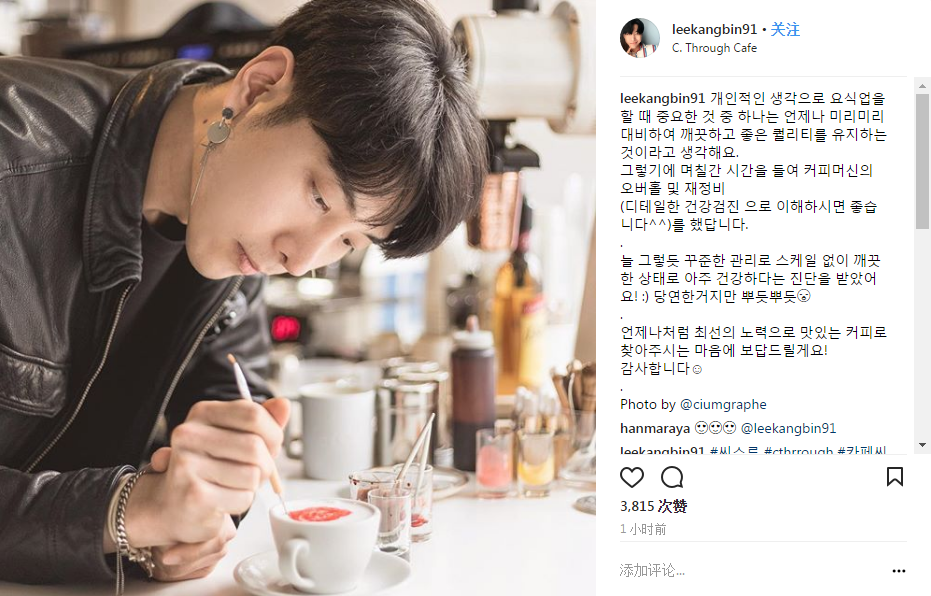 That's why on Instagram Kangbin has got 216k followers, while James Hoffmann 24k and Scott Rao 7.5k. Even though the number on Instagram does not mean everything, it is undeniable of being an important dimension to measure the business value of a public figure. Even though latte art is not, and should not be, the only way to introduce specialty coffee to the crowd, it is undeniable of being a positive starting point.
Why It Matters
From the industry's perspective, how to effectively introduce specialty coffee to the public has always been a primary concern. However, the taste driven feature of the industry means the customers will need to have direct contact with the product to understand it. For many specialty coffee unaware people, it will need something more neutral to bridge their daily life with this new term. Things like latte art will be one way to attract people coming over and experiencing the direct contact with specialty coffee.
Therefore, if a barista managed to grow into an idol barista, the amount of profit generated from loyal fans would be beyond imagination; furthermore, the influence a real idol barista could have in terms of the promotion of the whole specialty coffee industry would also be something unimaginable. As a result, it might be time for people in the specialty coffee industry to seriously consider a possible future with idol.
Written By Yiping
---