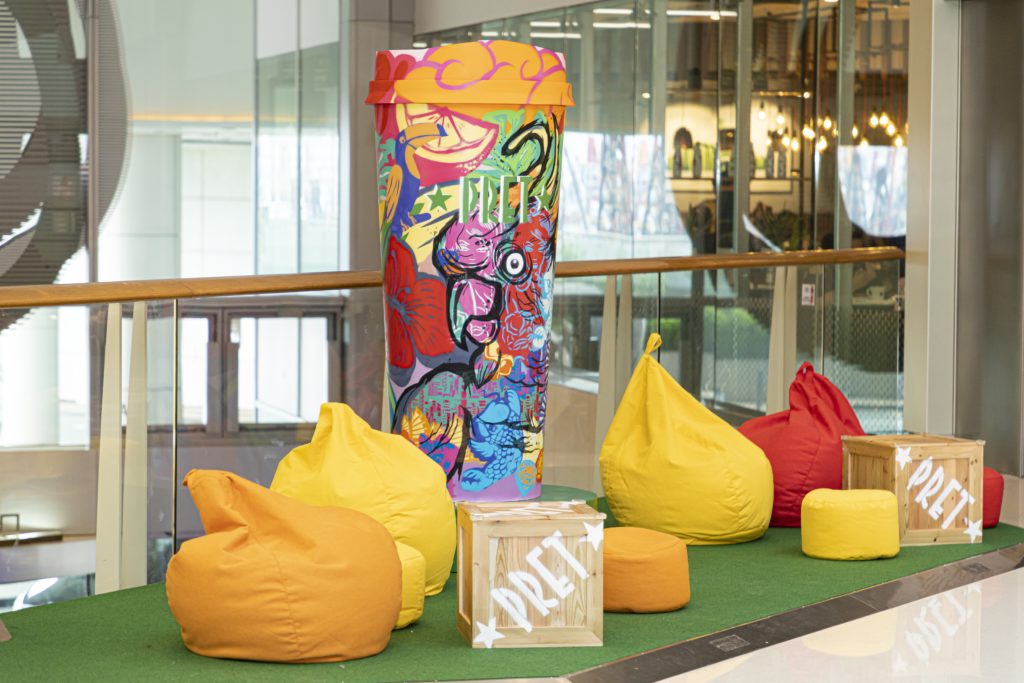 A large-scaled graffiti art piece is unveiled at Pret A Manger's Elements flagship store in Hong Kong, China. The artwork is created by Hong Kong-based British illustrator Szabotage, who is famous for his work combining local aesthetics and global street culture. Szabotage created a human-sized tropical-themed graffiti cup as a centerpiece for the pop-up picnic zone in a bid to welcome customers to chill out on beanbags and enjoy spending arty time with Pret goodies. The pop-up will last until June 26.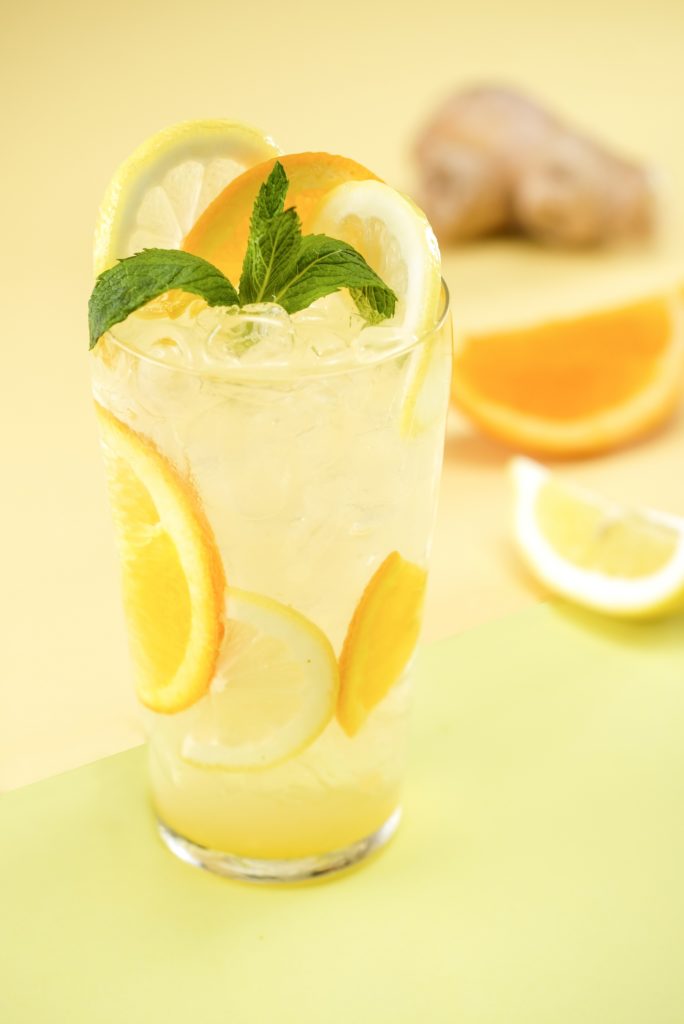 Pret A Manger also launches its summer menu at the mean time including limited edition offers like its Summer Box Set. Summer Mocktail Ginger Beer Fizz is now available, featuring a zesty taste of orange, lemon, mint and alcohol-free Pret Ginger Beer!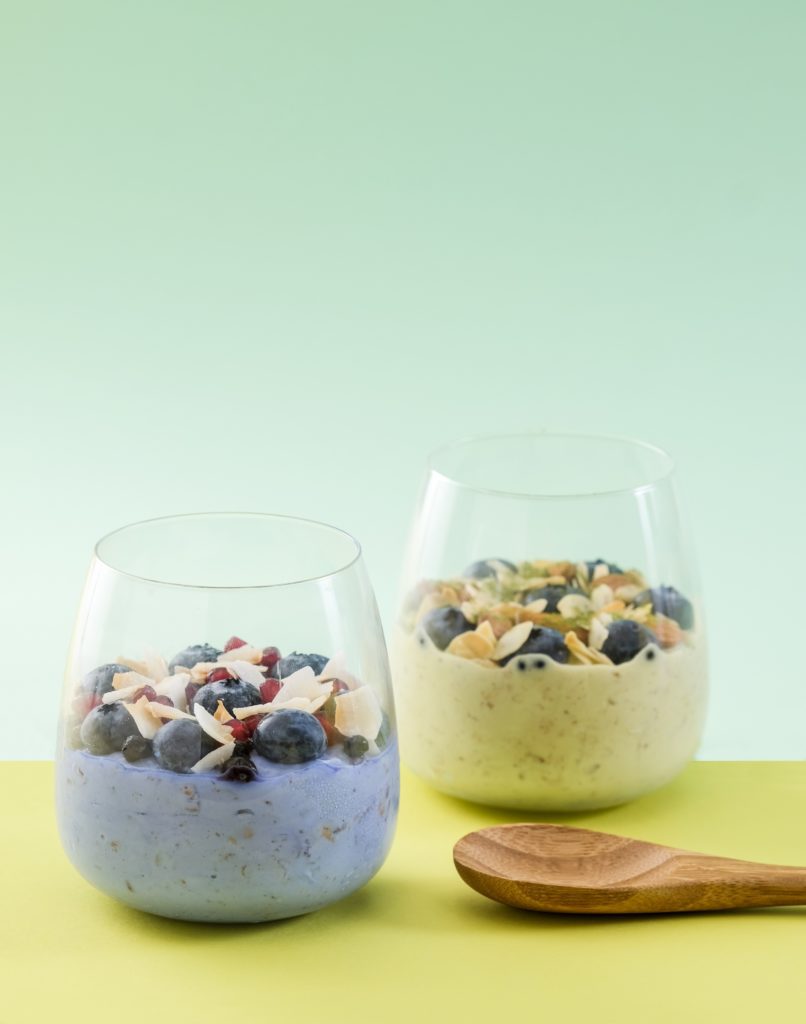 Yummy yoghurt bowls are on offer with two different popular flavors, Blue Goodness Bowl (Greek-style yoghurt with berries, seeds and coconut flakes) and Green Goodness Bowl (Matcha flavored Greek-style yoghurt with honey, almond flakes, and blueberries). Both are suitable for vegetarians.
Don't forget to rest in their pop-up and enjoy your lunch time!
---