Madrid is the sunniest capital in Europe, with sunshine all year round. Due to its famously scorching summers, its residents are experts on how to beat the Spanish heat. Ice cream shops dot the streets and the lines often go out the door. Strolling through the colorful streets and lively plazas of Madrid is best done with an ice cream in hand. In the last few years, the city's dessert chefs have begun introducing Madrid to a new generation of ice cream. Traditional varieties made from family recipes are still just as popular but new crafting methods, quirky decor, and modern flavor combinations are sweeping the city. Even something as classic as ice cream can be modernized.
Trends come and go, but a handful of the hippest ice cream shops in Madrid have quickly become city staples. An emphasis on healthier options, sustainability, 'Instagramability', food allergies, and new technology have brought Madrid's ice cream shops into the new decade.
Gelateria La Romana
An Italian Institution
Gelateria La Romana has been perfecting the art of gelato since 1947. With their perfectly creamy desserts, they are Madrid's next best option to hopping on a plane to Italy. La Romana focuses on serving gourmet gelato while using only the purest ingredients. Everything is made on-site throughout the day. Their commitment to freshness is outstanding, they never let gelato sit for more than three hours. Don't let their history of tradition fool you, La Romana is not living in the past. They serve unique signature flavors, like their Zabaione Come Una Volta. It is an intense mixture of traditional Italian dessert cream and a Marsala dessert liqueur wine. Ask for a quick squirt of hot chocolate syrup at the bottom of your cone or some fresh-whipped cream to be put on top. If you are in the mood for something different, order your gelato in a freshly-made crepe. With rotating varieties of rich, handmade gelato, and decadent bakery choices, you will want to return to La Romana again and again.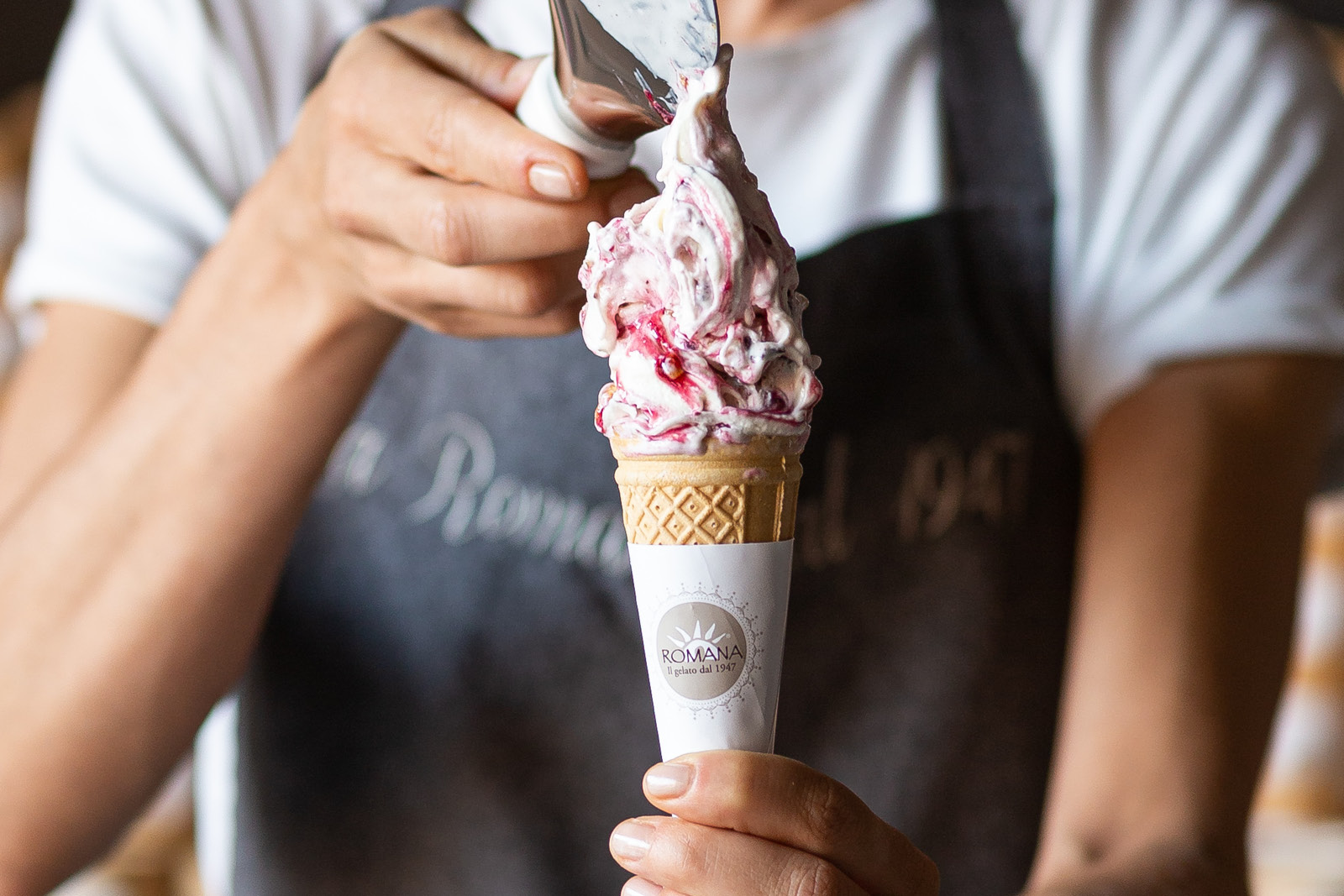 Add: Calle de San Bernardo, 96
Opening hours: 13:00-22:00
Add: Calle de Diego de León, 11
Opening hours: 13:00-22:00
N2 Lab
Liquid Nitrogen Infused Desserts
This new ice cream shop is a proud part of the ice cream revolution. Dressed in white lab coats, the chefs at the N2 Lab mix your ice cream ingredients in front of you in pastel countertop mixers. Neon lights shine brightly throughout the store and chemistry beakers line the shelves, making this a truly one-of-a-kind shop. Watch as white smoke rises from the mixers as they add their signature ingredient, -196℃ liquid Nitrogen. The cream instantly freezes in front of your eyes. This results in unbelievably creamy ice cream that any dessert lover should try at least once. Choose between seven flavors and a multitude of toppings, from brownies to bananas, to put in a freshly-made nitro bubble waffle. If you aren't feeling like something soft, order their neon smoking dragon balls instead. This fruity dessert is made from freezing frozen cereal with pure nitrogen. Take a bite and watch as the smoke escapes from your mouth. This is truly the dessert of the future.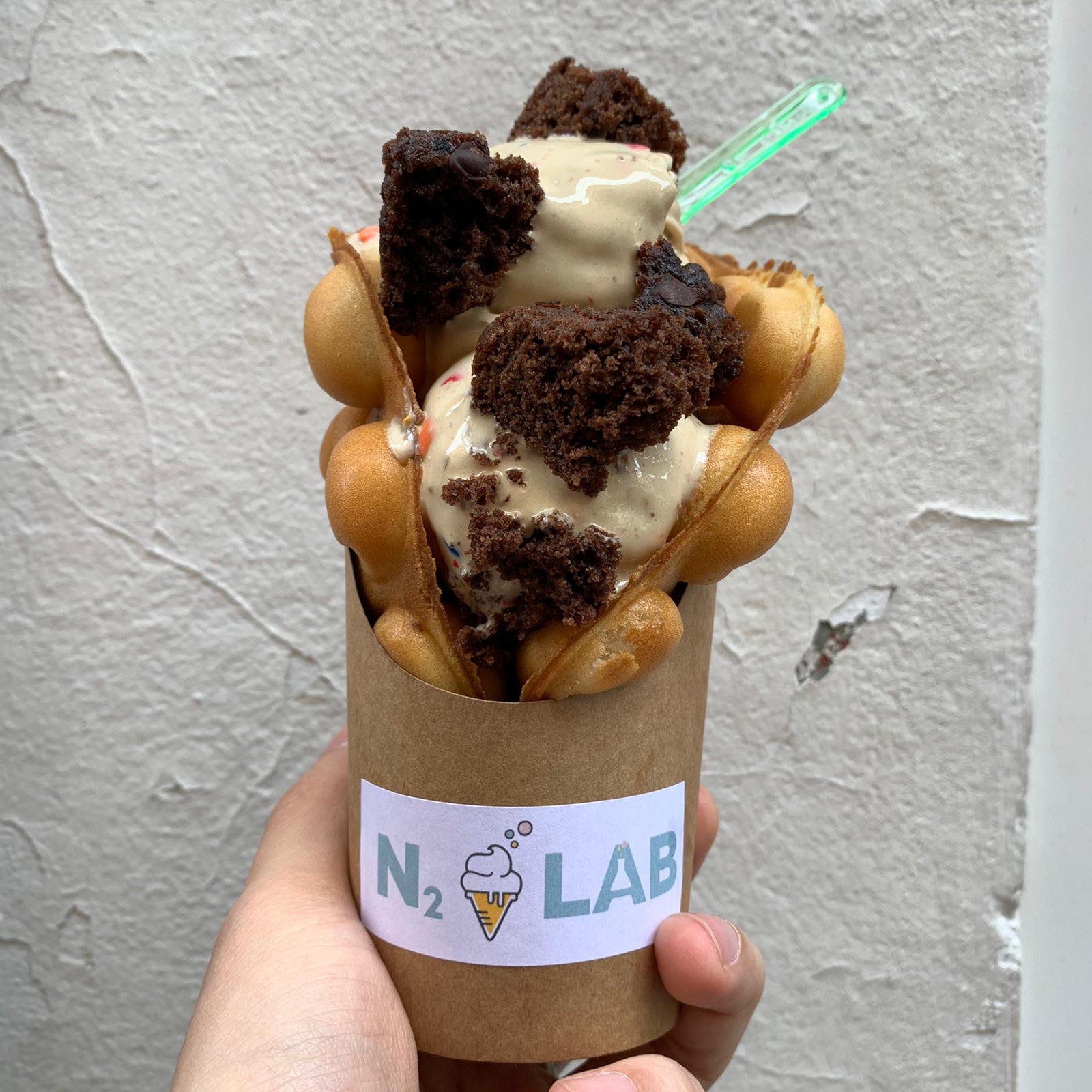 Add: Calle de Gravina, 5
Opening hours: 14:00-1:00
Mistura Handcrafted Ice Cream
Eco-Friendly and Low in Sugar
Inspired to bring new flavors to Spain after a trip to India, Carmelo and Carlos have been serving handmade artisanal ice cream in Madrid since 2013. An instant success, they have since grown to five locations in Madrid. Tourists and locals alike flock to Mistura for its handmade ice cream. Mistura is committed to crafting unique tastes without the use of any artificial ingredients or added sugar while keeping allergy and dietary restrictions in mind. Choose between fruity originals like kiwi and banana or classic flavors like rich chocolate brownie. Ice creams can be topped with freshly chopped seasonal fruits, cookies, syrups, and more. Although their ice cream is the main star, they are also known for their rich cakes, waffles, creamy milkshakes, and fresh-squeezed fruit juices and smoothies. Eco-conscious down to the last detail, all of their packaging, from store decorations to the bowls, are made from recycled materials. The fresh milk, cream, and yogurt that make their desserts are all sourced from a local farm outside of Madrid. Indulge your sweet tooth without leaving your conscience at home.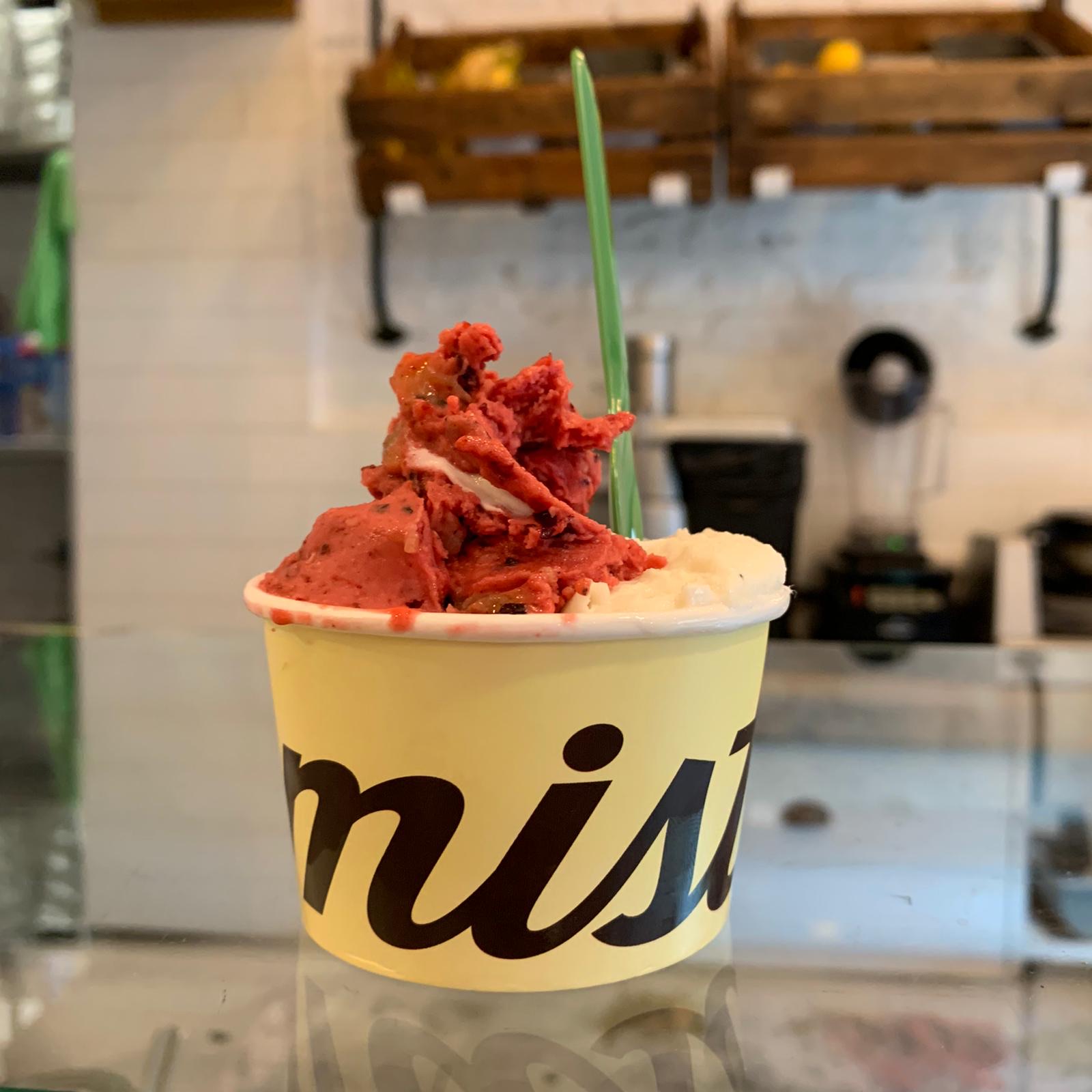 Add: C/ Augusto Figueroa 5
Opening hours: 11:30-24:00
Add: Pza. del Ángel 2
Opening hours: 9:00-24:00
La Pecera
Soft Serve with a Nautical Twist
When walking through the narrow streets of the trendy neighborhood of Malasaña, you might see a long line of ice cream lovers waiting outside of La Pecera. Madrid's premier Taiyaki (meaning baked sea-bream in Japanese) shop, this unassuming small space is popular for its unique fish-shaped cake cones. These unique spongy cakes are baked with a perfect pattern of scales and fins. The cones come in vanilla and chocolate and can be filled with six different flavors of irresistibly creamy soft-serve ice cream. Choose between year-round favorites like their delicious salted caramel or seasonal varieties like matcha. They were one of the first to use activated charcoal in their ice cream, making a jet black color that has to be seen to be believed. Don't let the color scare you, it tastes like orange cream! Graham cracker bears, chocolate syrup, miniature chocolate chips, or sprinkles are carefully placed on top of the sugary swirl of ice cream to make a picture-perfect dessert. There is nothing else like it in Madrid.
Add: Calle de Velarde, 2
Opening hours: Thur-Sun 15:00-21:00
---