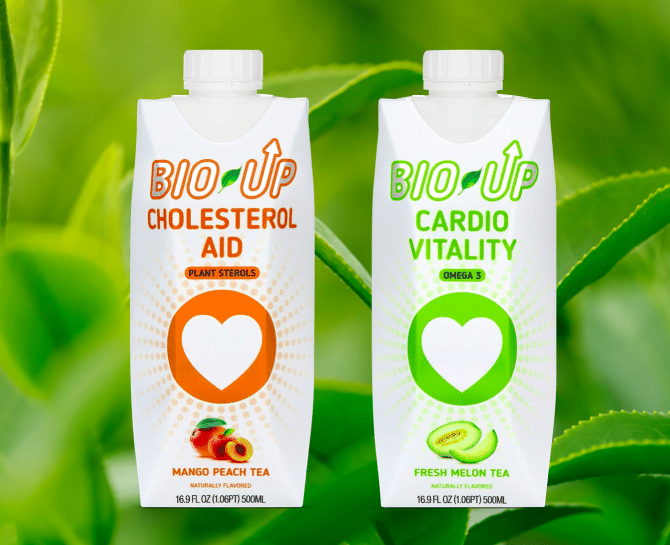 Bio-Up, a new brand of functional beverages dedicated to promote heart health and cholesterol levels, was launched by Bio-Up Mimetic Technologies Inc. The brand employs a proprietary liposomal technology from the pharmaceutical industry to create maximum absorption of those nutrients in drinks.
The brand has developed two functional teas, Cholesterol Aid and Cardio Vitality. Both products are a delicious blend of black and green tea, and are non-GMO, vegan, gluten free, and have all naturally sourced ingredients.
According to Bio-Up, Cardio Vitality Melon Tea contains Omega-3 fatty acids, Co-Q10, Vitamins D and E, potassium, and choline for a healthy heart. Cholesterol Aid Mango Peach Tea uses a natural ingredient called Plant Sterols to help naturally manage cholesterol and achieve optimal health.
Due to the capability of a liposome to carry nutrients to the small intestine where they are easily and rapidly absorbed into the bloodstream, the company can raise absorption of key nutrients significantly via liposomes by 4.7 times.
---