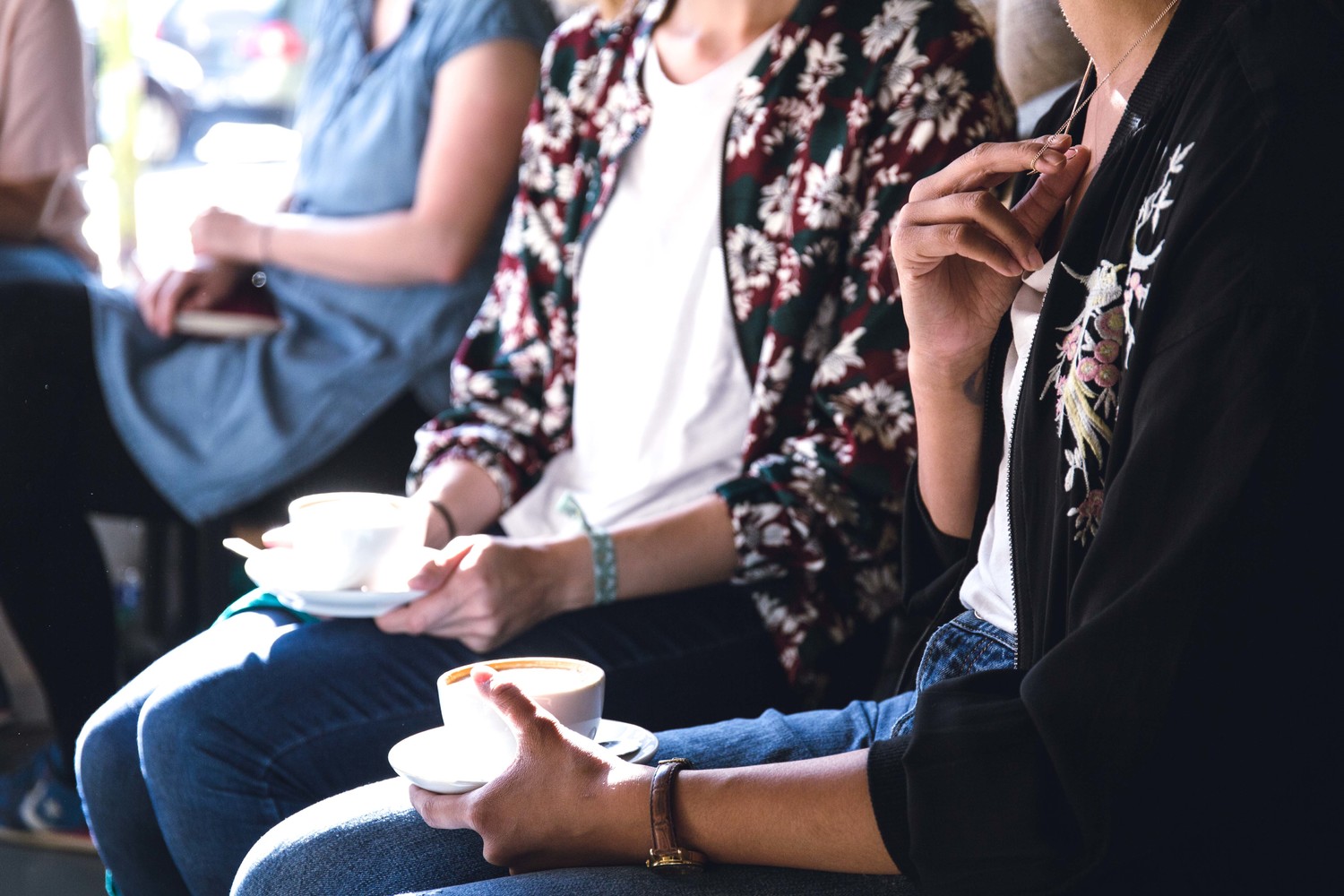 From 1st  to 4th  September 2017,  the people of Berlin, national and international guests celebrated the Berlin Coffee Festival. It was the third edition of the event that gathers passionate professionals and coffee enthusiasts once per year. On Friday and Saturday many workshops, talks and tastings were organized all over the city, whereas on Sunday and Monday coffee companies, roasters, baristas and customers met in Markthalle 9, a market hall in Berlin Kreuzberg, to continue cupping and engaging in conversations about coffee.
Overall the festival was a great success and we've seen a steadily growing interest in high quality coffee in Germany – also judging from the increasing number of attendees. Another development is that the specialty coffee scene is constantly progressing and innovating, spreading the message about third wave coffee while seeking to make the supply chain more sustainable from seed to cup.
Check out the top 10 highlights at this year's Berlin Coffee Festival:
1.) The first ever international Chemex Cup
Although the Chemex is among the most popular brewing methods in the specialty coffee scene, unlike the Aeropress, it doesn't have its own championship. That changed when Berlin-based specialty coffee roastery Coffee Circle hosted the first international Chemex Cup during the first day of the festival. Nine coffee lovers competed and Haider Adams from Poland came in first as he managed to convince the jury in all three rounds.
2.) Coffee professionals put social media on the agenda
The prominent Berlin-based 'The Barn' roastery hosted a discussion around the opportunities of social media for coffee businesses and invited Michal Molcan, the founder of Standart Magazine, to be part of the panel. The general consensus was  that social media is vital in promoting a coffee business and that influencers can help spread the message. However, instead of just looking at the number of followers the panel agreed that the engagement rate is a much more important figure to look at.
3.) RECUP – reusable deposit system for coffee-to-go
RECUP is tackling the challenge to make the coffee-to-go culture less wasteful through reusable cups made from 100% recyclable plastic that form part of a deposit system. The project launched in the small city of Rosenheim in 2016 and has spread to Munich, Berlin and other major cities in Germany. At the festival visitors were encouraged to 'borrow' a cup to use for tastings by paying 2€ and at the end of the day return it to receive back the 2€ back they had paid.
4.) Home brewing with design icon "Theresia" by Victoria Arduino
Victoria Arduino never ceases to amaze when we talk about design and quality of professional espresso machines. However, did you know that they also produce an espresso machine for home brewers? "Theresia" was designed by Massimiliano and Doriana Fuksas, two great architects that enjoy an international reputation, and only 300 pieces are in production each year. The polished stainless steel covering has been folded 112 times by hand to achieve the final look. Inside, the machine is equipped with a dual boiler technique that can otherwise be found only in high end professional machines build for the gastronomy sector.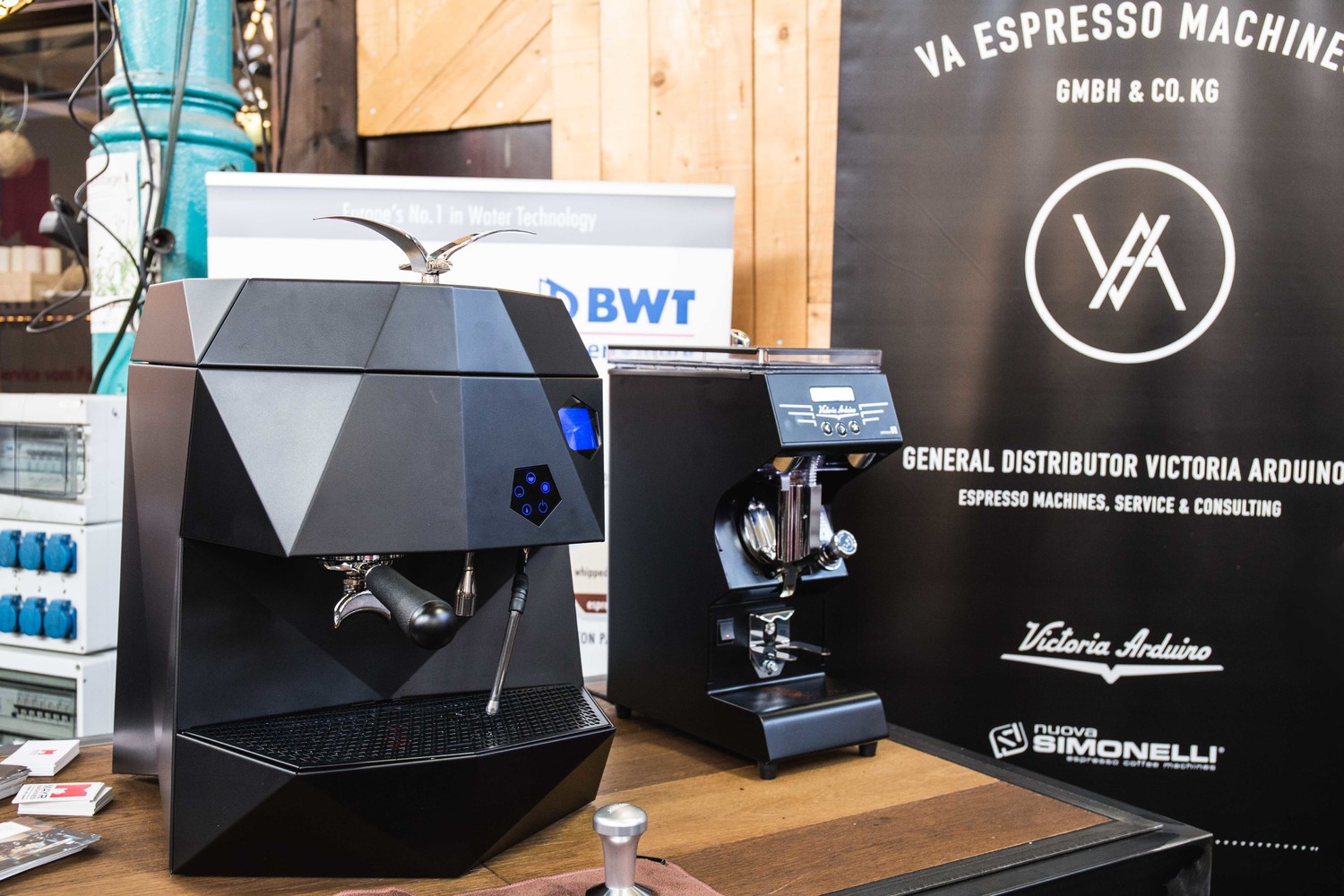 5.) Selo Green Coffee – Refreshing lemonade with caffeine
Selo is a start-up that was founded 2015 in Berlin to promote the fact that coffee is a fruit through an innovative product: the Cascara lemonade. Unfortunately, Cascara has been banned from the EU market in March this year, which is why the guys from Selo came up with an alternative: Selo Green Coffee. This refreshing lemonade with caffeine is made from green coffee extract, gentian extract and lemon. All coffee is sourced from a cooperative in Sierra Nevada, Colombia.
6.) The annual German Aeropress Championship took place at Five Elephant
Another highlight at the Berlin Coffee Festival was the German Aeropress Championship, which was hosted by Berlin-based coffee roastery Five Elephant. The winner Chloe Nattrass, an Australian national, had already won the German Barista Championships in 2016 and was able to prove her abilities and professionalism once more at this occasion. She will compete again on an international stage during the WBC in Seoul later this year.
7.) Cuppings and coffee tastings
Cuppings and coffee tastings are a great way to start a conversation with customers about the latest coffees that a business has in stock. Both individual cafés and exhibitors organized numerous events around tasting coffee during the festival, which was a great way to learn more about coffee that is currently in season. Cafe Imports Europe, importers of fine specialty green coffees, showcased a great selection of coffee from Costa Rica, introduced by the green buyer Luis Arocha. I particularly enjoyed a natural from Finca Sabonilla. It was processed by the micromill Las Lajas, which produced some of the first high-quality Honeys and Naturals in Central America.
8.) A new chapter in the history of quality espresso – Rancilio Classe 11
The Rancilio Group displayed a unique type of professional espresso machine at the Berlin Coffee Festival. The Rancilio Classe 11 stands out due to its intuitive technology and the ability to set up individual temperature profiles with which one can influence the taste of the espresso. A touchscreen allows users to navigate the menu easily and quickly and a few other perks include the possibility to play an image film on the machine or a certain soundtrack. A great novelty for all baristas is its new heat insulated steam wand that eliminates the risk of scalding.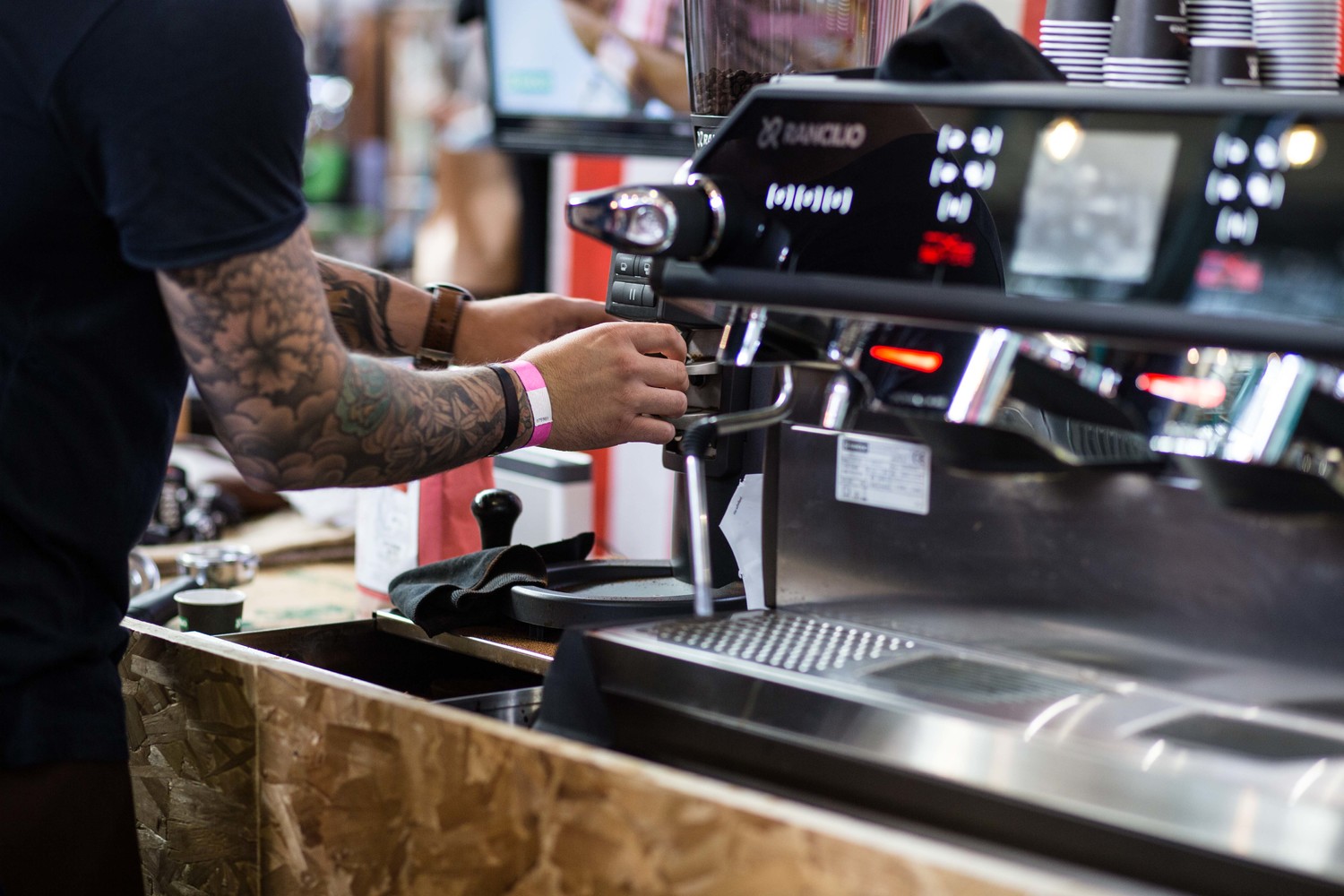 9.) Great new ways to pair coffee with milk
You'll hardly find a specialty coffee shop in Berlin that doesn't use Demeter's bio-dynamic, non-homogenized fresh milk for flat whites or cappuccinos. It is a favorite not only because it is organic, but also because of its creamy texture which makes for great result when steaming it. Bonanza Coffee Roasters from Berlin have started developing their own barista milk with Demeter, making sure it is full of proteins, has a distinct sweetness and a minimum of 3,7% fat.
As more and more people discover a lactose intolerance or prefer to eliminate milk products from their diet, the need for alternatives becomes ever more pressing. Oatly are addressing this need with their plant based milk made from Swedish oats. It is not only lactose free but also full of fibers. At the Berlin Festival they showed us that a flat white with oat milk can be just as creamy and frothy as one prepared with regular milk.
10.) Squid Nitro Coffee
The coffee shop Happy Baristas was the first one to introduce nitro tea and coffee in Berlin. At the Berlin Coffee Festival they featured the latest Squid Nitro Coffee. It is made from a 20 hour cold brew with high quality specialty coffee which runs through a triple filtration system. To achieve outstanding results, it is charged with nitrogen and then poured through a special Nitro tap for clean results. This whole process leads to an incredible creamy texture and makes this a favorite refreshment for summer.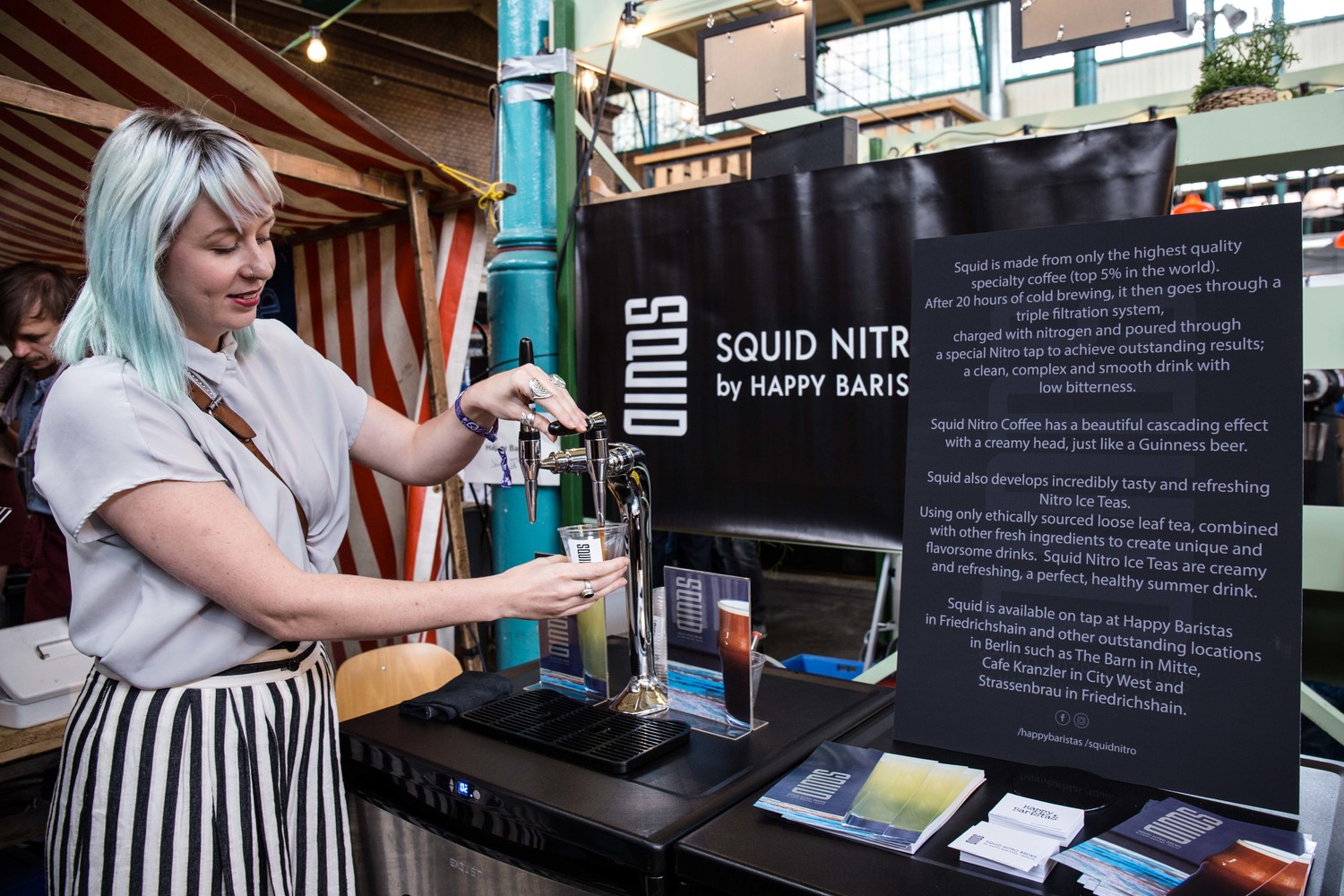 You can find more information about the Berlin Coffee festival at https://berlincoffeefestival.de/.
This article was written by Resi from www.thewaytocoffee.com.
This article is published in the Issue 61 of CTI Magazine. You can read the e-magazine here.
---