Bali is a destination that has held the world's attention for decades, a paradisiacal island dropped neatly into the Java Sea. With dreamy stretches of coastline and rice terraces strung across gentling sloping hills, there is certainly no shortage of reasons for visitors to travel here.
Indonesia is actually the world's fourth largest coffee producer, and beans are grown across the country, mainly on the islands of Java, Sumatra, and Sulawesi. Robusta beans are the primary export, but there is a burgeoning push to experiment with Arabica beans as well. For the most part, coffee served in Bali comes from one of these three destinations, but the island has its fair share of local growers too.
The vast majority of Indonesian coffee is produced by small-scale farms, and there is a strong market for organic blends. In Bali, production is centered in the Kintamani highlands, nestled between two of the island's most sacred volcanoes, where a colder climate and heavy rainfall create sweet, soft flavors with notes of citrus. The unique Arabica Kintamani blend was given a Geographical Indication (GI) certification in 2008, which gives local growers a greater claim over their land and production methods.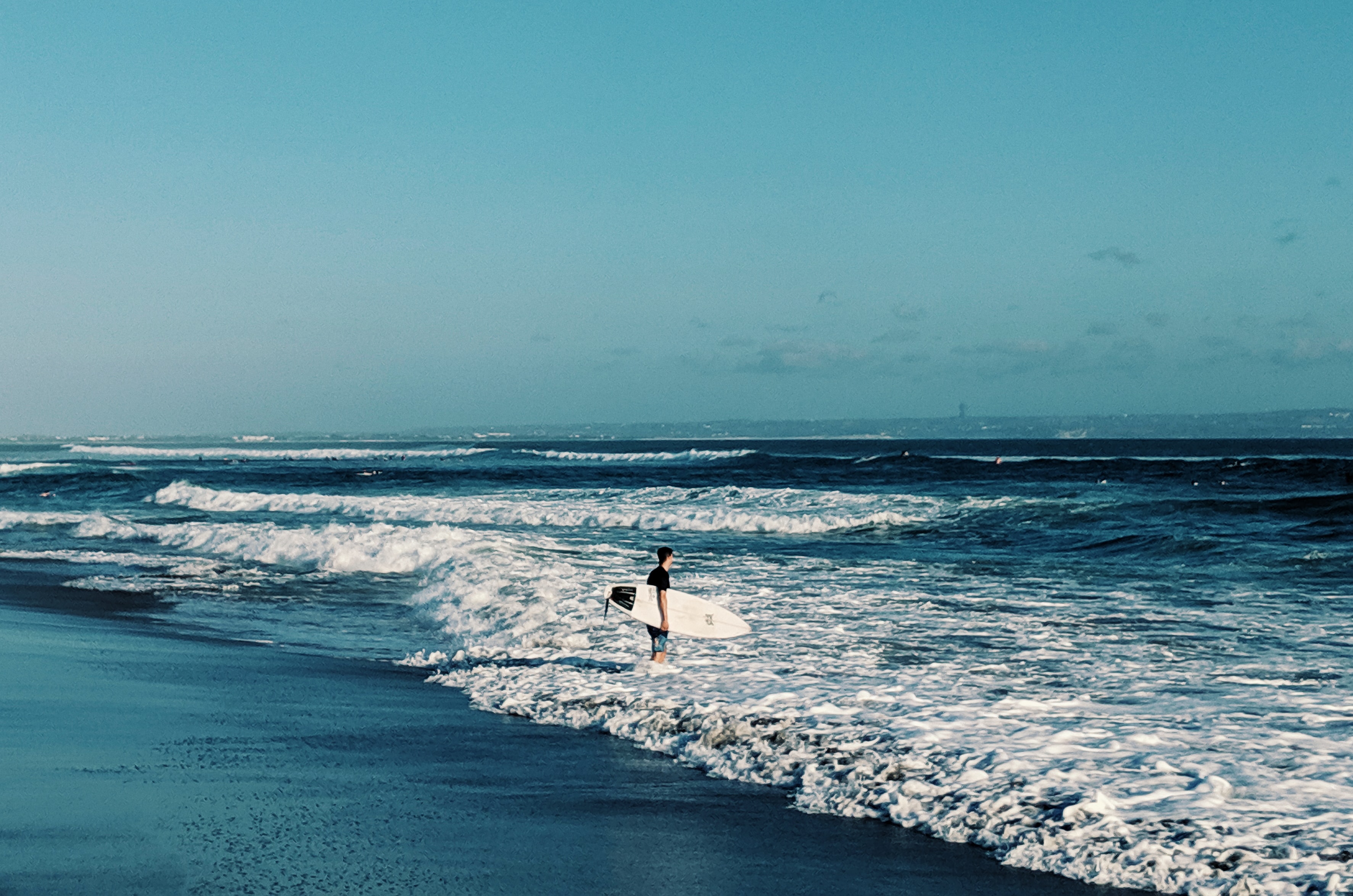 The Balinese coffee growing philosophy emphasizes harmony with the landscape, so much of the island's product is created without the help of pesticides or other chemicals, certified organic, and free trade. Furthermore, coffee plantations are more often than not owned and operated by local businesses, which means that buying Balinese coffee supports the island community in a powerful way.
And however it's made, it's working. There are streets full of coffee shops all across Bali–breezy, modern spaces that fill up with young travelers and their laptops each morning, cozy nooks perfect for a quiet afternoon sip, and edgy hole-in-the-walls serving up specialty brews. From central Ubud to the rugged coasts of Uluwatu in the South, a caffeine kick is never too far away. However, some of the most beloved, long-running coffee spots on the island, as well as a number of exciting up and comers, are located in and around the beachy tourist hotspot of Canggu.
Popular with surfers, digital nomads, and older expats alike, Canggu is one of those lucky places where you can hardly walk five minutes without bumping into a gorgeous cafe. While it's nearly impossible to narrow down the dozens of options into a must-try list, here are five of Bali's best coffee shops and the brews that make them worth a visit.
COFFEE CARTEL
Eco-friendly, open-air cafe
Opening time: 07:30 – 15:30
Address: Jalan Pantai Berawa No. 8A, Canggu, Kec. Kuta Utara, Kabupaten Badung, Bali 80361
Bright poppy music bubbles through the speakers over the soft whir of an overhead fan. An espresso machine is chortling behind the counter. With its white brick walls, wooden furniture, and abundance of potted plants tumbling over countertops and hanging from the ceiling, Coffee Cartel is the epitome of the trendy Bali coffee scene.
This eco-friendly, open-air café is nestled on a quiet street in Berawa, the perfect space to work, chat, or enjoy a good book curled up on their cozy window seat. They also have a flagship location in Seminyak, which comes with more space but larger crowds.
Coffee Cartel's menu is overflowing with tasty options, from acai bowls to avocado toast to stacked high pastel pancakes. Meat-lovers, vegetarians, and vegans alike will find plenty of things to enjoy. All the typical coffee orders are available, as well as specialty V60, aeropress, and drip brews.
Aside from food and drinks, Coffee Cartel also offers a number of sustainable products for purchase at their in-store shop. Reusable beeswax food wraps, locally made dog bandanas, and organic wax candles fill the shelves. And of course, the coffee. Neatly packaged in their signature baby pink bags, Coffee Cartel's beans are a unique combination, pulling from Indonesia, Brazil, and Columbia. The resulting bright blend carries hints of peach, marmalade, and butterscotch, an excellent flavor on its own or punchy enough to mix with milk and still carry an espresso acidity.
Coffee Cartel also features a classic Balinese blend grown in the rich volcanic soil of Kintamani. With hints of jackfruit, green grapes, chocolate, and black tea, Kintamani coffee is fruity and oh-so-light. The bags even give tips on brew ratio, temperature, and time for true coffee aficionados.
SATU SATU COFFEE COMPANY
Six special coffee blends
Opening time: 08:00 – 16:30
Address: Jalan Pantai Berawa No. 36, Tibubeneng, Kec. Kuta Utara, Kabupaten Badung, Bali 80361
From open to close, Satu Satu is packed, every table full. Big groups chat downstairs as serious workers plug in on the second-floor balcony. The space is industrial chic, featuring exposed brick, polished concrete, and bare lightbulbs.
Although the cafe is only a little over five years old, it has already developed a devoted crowd full of regulars that return daily for their caffeine fix. But the history behind it stretches all the way back to 1985, when the Sudana family first began operating their coffee plantations.
In the decades that followed, the family developed and grew their business, but never lost that special local touch. They now have six special coffee blends that they serve at the cafe and sell for at-home brewing, all grown and processed in Bali. The classic Kintamani blend has delicious hints of citrus and brown sugar, while a unique Badung blend highlights stonefruit, molasses, and jackfruit notes.
In fact, the family coffee is so tasty that it's even government-approved. Early on in their venture, the Indonesian government provided the Sudanas with extra machinery and equipment in order to encourage the expansion of their coffee production and its organic, local-oriented approach.
Now, lucky java lovers can sip on affogatos, cold brews, and espressos to their heart's delight, tasting the very best of Balinese coffee right in the heart of the island's tourist center. The food menu also does not disappoint, a mix of Western and Indonesian fare packed with enough salads, sandwiches, and local dishes to keep even the pickiest of customers happy.
The portions are large, the coffee is delicious, and the staff is always ready to greet guests at the front doors with a smile. What's not to love?
CAFE VIDA
Organic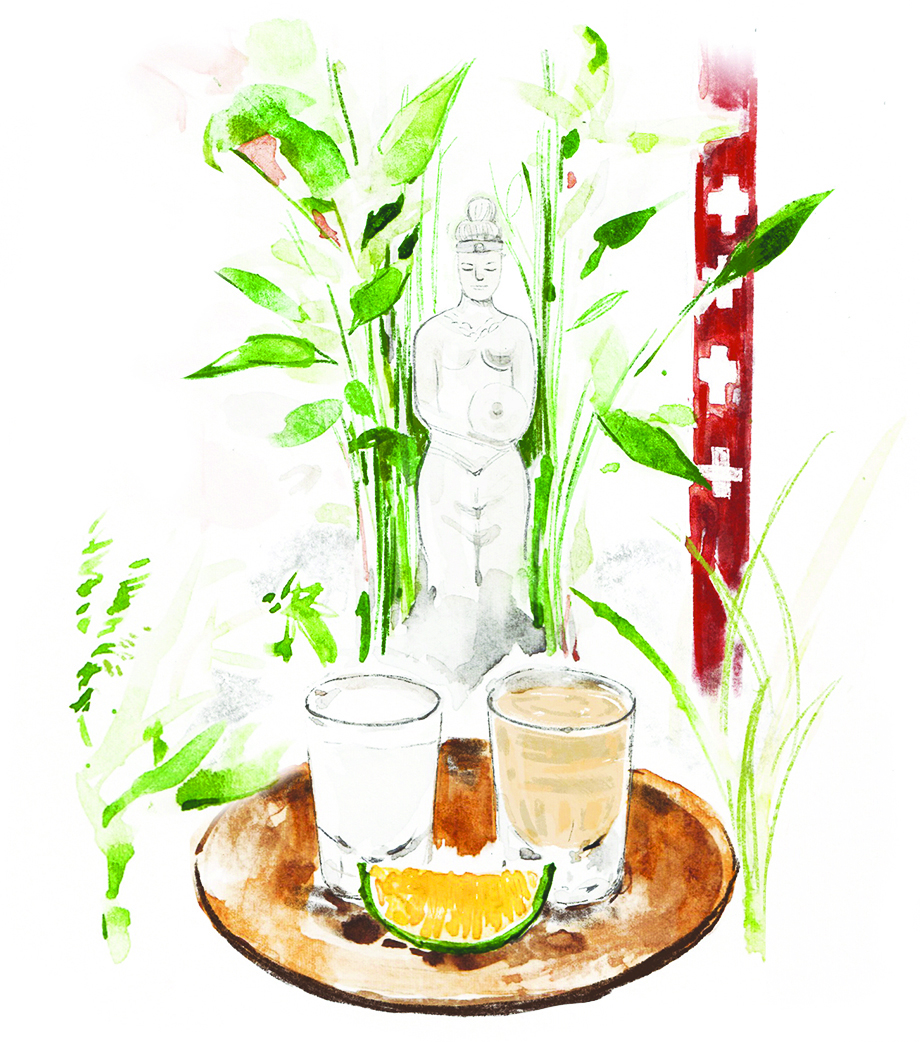 Opening time: 07:00 – 21:00
Address: Jalan Raya Batu Bolong No. 38A, Canggu, North Kuta, Badung, Bali 80351, Indonesia
Dark walls, high ceilings, and chic decor make Cafe Vida instantly elegant, an elevated take on Balinese cafe culture that really draws on local influences and emphasizes a deep love for the environment. Early in the morning, the low beat of a Latin song is already thrumming. The counter is stocked with shelves of protein balls and raw chocolate bars in front, superfood powders and plant-based protein behind.
While many of Bali's cafes have embraced a more Western aesthetic, Cafe Vida sets itself apart as a boutique spot located within a traditional Balinese compound. The back side of the restaurant opens out to the burnt orange walls with intricate carved details that are so characteristic of the island's residential areas.
The menu is equally impressive, boasting pages upon pages of nutritious options packed with lots of greens, proteins, and healthy carbs.
All of their fresh fruits, veggies, and coffee beans are organic, locally sourced, and grown on small-scale farms without the use of any chemicals or fertilizers. Even better, the entire menu is palm oil, refined sugar, wheat flour, GMO and MSG free.
Their very own Vida Blend makes for a stunning flavor in any espresso-based drink, of which they have many–ristrettos, mochaccinos made with raw organic cacao and honey, and unique options like Mexican spiced iced coffees.
Cafe Vida is also deeply involved in community outreach and support. The production of their recyclable to-go bags and straws has been outsourced to a orphanage in Denpasar that supports homeless women and children, generating income for those that need it most. Any organic waste produced by the restaurant is returned to the same farmers that provide their produce, composted, and used to grow the next batch of yummy goods. Now that's a cafe you can feel good about eating at.
HUNGRY BIRD
Indonesian first coffee champion
Opening time: 08:00 – 17:00
Address: Jalan Raya Semat No. 86, Tibubeneng, Kuta Utara, Kabupaten Badung, Bali 80361
It's a few minutes before 8 am, and the sign on the door has not yet flipped to say "open," but the front of Hungry Bird is already filling with a row of sputtering motorbikes–surfers, early risers with laptop-packed bags, and businessmen with their eyes on their watches.
Inside, the space somehow blends streamlined efficiency with a laidback island feel, incorporating sun soaked corner nooks and super fast service. They sell a broad array of local products and artisan goods; The front counter is packed with handmade leather notebooks, carefully sketched postcards, and cartons of oat milk.
In the back of the store, a row of wall shelves displays Hungry Bird's many awards and trophies. 2nd place in the Indonesia Brewers Cup. First in the Indonesia Latte Art Championship. A caffeine fix at Hungry Bird is guaranteed to be delicious. They offer an expansive collection of domestic blends, and a handful of international options as well, sourced everywhere from Colombia to Rwanda. The Indonesian beans come from all corners of the country–Java, Sumatra, Flores, and three from Bali that play on the sweet, fruity flavors the island is known for.
This buzzy spot has been on the Bali scene since 2013, and they're extremely passionate about all things coffee. Hungry Bird works closely with local farmers, roasters, and baristas to ensure that all of their beans are not only high quality, but sourced in a way that supports the growth of the island's economy and the integrity of its coffee industry.
RITUAL COFFEE
Plenty of flavor
Opening time: 08:30 – 15:30
Address: Jalan Pantai Berawa No. 24, Tibubeneng, Kec. Kuta Utara, Kabupaten Badung, Bali 80361
With white-washed wood interiors, bamboo chairs, and glass shelves full of bakery items, Ritual seems as though it were designed with lazy afternoons and a good book in mind. Their open-air downstairs has counter seating that looks out over Berawa's bustling main road, while the upstairs is a quiet, air-conditioned escape perfect for online workers and loungers alike.
The menu is packed with ultra-healthy items–lots of veggies, tempeh, and tofu as well as a selection of nutritious juices and smoothies. Most orders are customizable, so you can pick and choose which extras you'd like to add.
The coffee choices are just as robust. Sample their ice-blended frappes to satisfy your sweet tooth (they come in hazelnut, cookie, and caramel flavors, just to name a few) or enjoy one of the classics. Cappuccinos, flat whites, affogatos, and doppios are all done to perfection at Ritual. For the manual brew fans, the cafe also dishes up excellent V60 and Vietnam drip. They even offer spiked coffee when you really need an afternoon pick-me-up, with your choice of Jameson whiskey or Bailey's mixed into a sugary frappe.
Ritual's beans are super high quality and all manually roasted in smaller batches, with a house blend that pulls from islands across Indonesia–Sumatra, Flores, and Bali–and even incorporates Brazilian coffee into the mix. Whatever you order, plenty of flavor is sure to shine through.
Perhaps best of all, Ritual packs in a lot of value for a low-price tag. A hearty helping with an order of coffee will run you only $5-6.
---