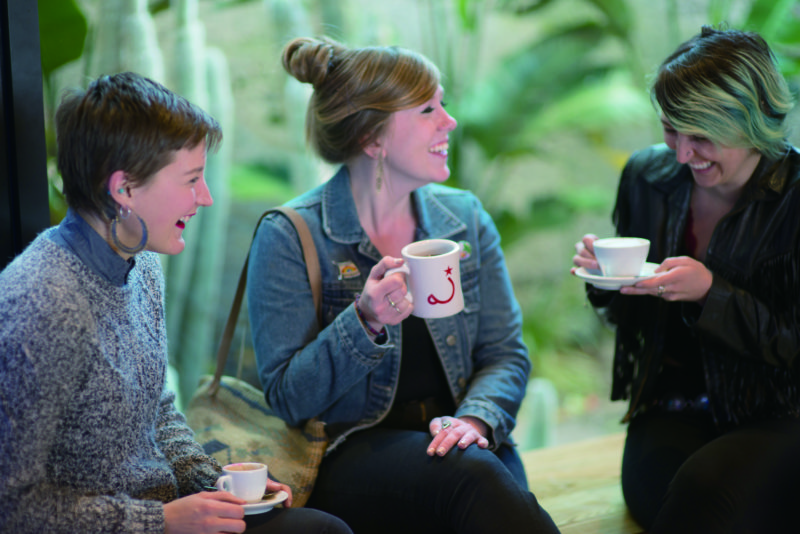 The Third Wave Coffee culture has washed over the world. When there are too many competitors on the market, can aesthetic interiors and nice photos be the weapon to help a coffee shop win customers?
The question may not be easy to answer. The aesthetics not only applies to the interior design of a coffee shop but also contributes to its brand image, ranging from takeaway cups to coffee bean packaging. Coffee shops turn to professional agencies for an aesthetic brand identity that is more visible to their target audience.
A great example is Ritual Coffee in San Francisco, which has worked with Good Stuff Partners in branding since the shop was established in 2005. Their most recent innovation of the visual image from logo to packaging won them the Award of Excellence from Communication Arts, one of the 160 from 4,228 entries, and also inspired fellow coffee shops to follow their strategy – branding as a brand. According to the agency's Creative Director Aimee Kilmer, it is the most important piece for creating a solid brand foundation, building around a company's vision and values to create longevity.
The illustration used in Ritual Coffee's new gift card design features the three most popular coffee tools, namely Chemex, Aeropress and a Kalita Dripper. The "Pull Me" design turns the gift card into a mini-motion of coffee brewing.
Rebranding of Ritual Coffee
In the past two decades, we have seen many good branding examples in the coffee industry. Ritual Coffee is one of them. Founded in 2005 in San Francisco, USA, it has been a leading brand during the Third Wave of Coffee. The coffee brand has collaborated with Good Stuff Partners since its establishment. You're right, the collaboration lasts for the continuous 14 years and will be longer as time flies.
"In 2005 when I met Ritual Coffee Founder Eileen Rinaldi, she wanted to create a company that was the antithesis of the big corporate coffee companies," recalled Aimee Kilmer.
Ritual Coffee stands out from many peer brands in today's competitive market for a reason. According to Kilmer, it's because of 100% authenticity, "Ritual is irreverent and never afraid to do things their own way which is why their revolutionary brand still rings true to this day."
A rock-solid brand positioning is the anchor in branding, where everything should be built on and kept consistent. "Without that as your anchor, designs become very subjective and two dimensional." Kilmer believes that digging for the guts and DNA of what the brand stands for is the key. "Consumers are smarter now and can sniff out a dressed-up, shallow brand." Kilmer said, "When we create an identity that's a true representation of our client's DNA, it's a home run."
Good Stuff Partners created Ritual's iconic logo back in 2005. After over a decade, they were asked to update the brand identity. "We kept their cup and star icon because it still completely reflects their pioneering spirits," shared Kilmer. A timeless font was introduced with an expansion of their color palette, bringing in a soft blue and metallic gold to the brand.
One highlight is repackaging for Ritual Coffee. The foil material is replaced by a completely compostable paper material as part of the redesign. "Anything that we can do to support sustainability and keep products from going to landfill is a huge achievement, and the aesthetics of the design didn't have to be compromised as a result," commented Kilmer. Further to sustainability, though the updated bean bag has only two size versions – one for espresso and the other one for everything else – a new belly band design gives flexibility to roasters without the use of messy, non-recyclable stickers. "It gives them (Ritual Coffee) a blank canvas for artists to create unique illustrations whenever they want because they don't have to print a new bag each time." As Kilmer notes that illustration has become a big trend worldwide, it should still be used in a thoughtful way. "Ritual has always had an artsy side to their personality, so using illustrations is a completely natural fit."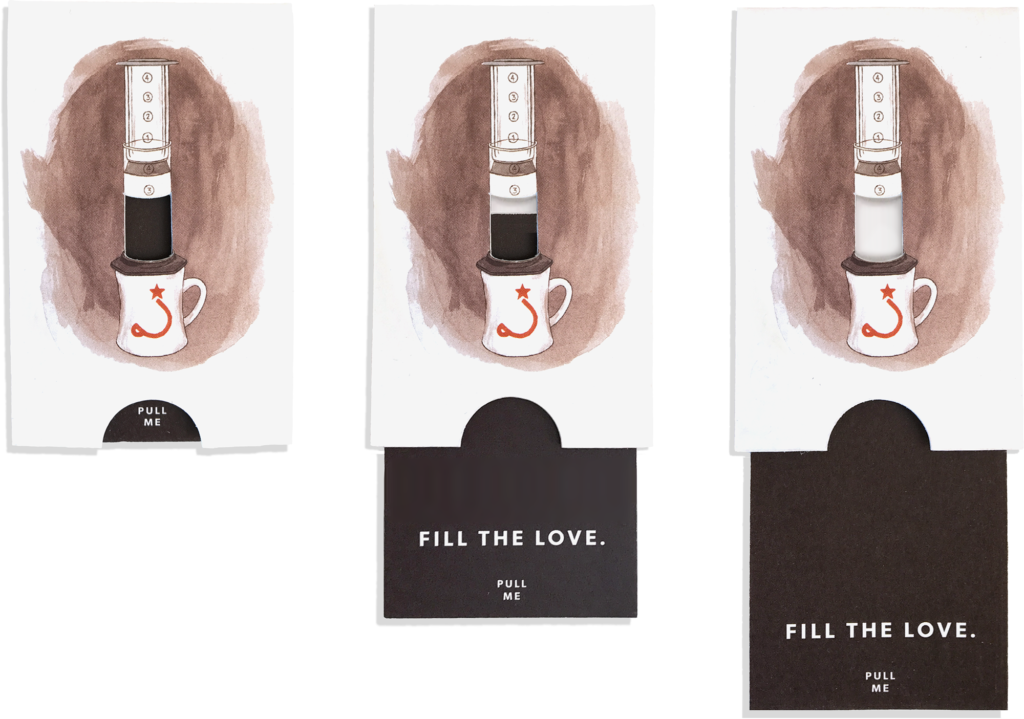 Collaborations are now widely used as an important way for the coffee brand to build local community, such as gallery exhibitions in Ritual coffee shops to support artists. The "blank canvas" is a great opportunity for Ritual to "create art on their packaging to extend the coffee shop experience out to retail to connect everything together." Kilmer advises that when it comes to communication and aesthetics through branding, the practicalities should be taken into consideration too.
In the end, coffee is about bringing people together. "Those illustrations feature their farmer partners, promote local initiatives like saving the Seawall in San Francisco, or just having fun on their 13th birthday by showing line drawings of their employees as geeky teenagers," said Kilmer.
The rebranding has not only sharpened Ritual's positioning but also gained the small branding agency a meaningful big award last year. "We won the Communication Arts' Award of Excellence for the packaging design, which is like the Oscars of the design world. We were thrilled!" Kilmer told CTI. There were over 4,000 entries from around the world when Ritual's packaging design stood out as one of 160 winners across every sector imaginable.
Nowadays, with more coffee brands competing on the market, it is not only about how coffee shops present themselves in a visual way but also about how they convey the brand story to their customers through coffee, retail shelves, social media and more. "Social media has made consumers a lot more educated about their purchases, which means everything we buy is a direct reflection of our values whether we like it or not. When a bag of coffee is sitting on your countertop, it's saying something about who you are and what's important to you," said Kilmer.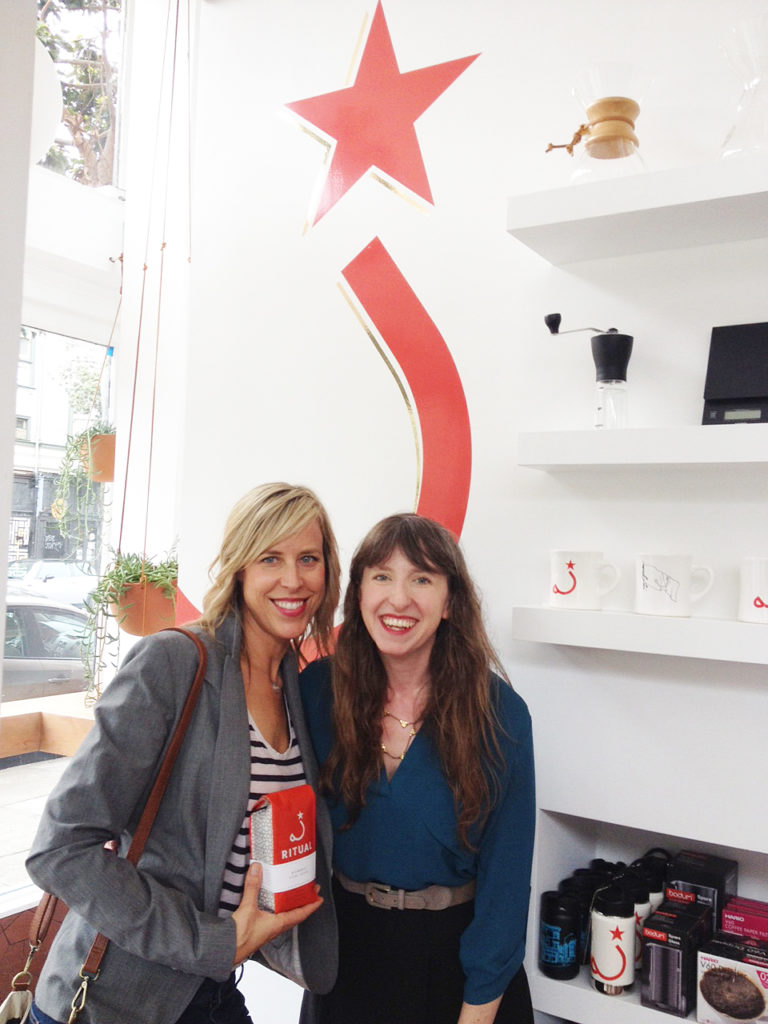 Imagine this, if someone buys a product in retail or online, it's your one and only chance to connect with them and convince them you're the brand they want to know more about, according to Kilmer. With more and more consumers expecting their products to be of high quality, responsibly sourced and packed, coffee shops should take the time and energy to make things right and better, for example, starting from packaging.
As a purpose-driven branding agency's co-founder, Kilmer understands how "being genuine" in branding could make a difference to a brand. "It makes you more relatable and human and is why a company like Ritual is so revered after all these years." A cup of wellbrewed coffee matters a lot but it also matters more whether you could provide "a very engaging and meaningful experience for your customers."
In the past 14 years, Ritual Coffee as a brand has grown up a lot. So have their loyal customers whose tastes have become more sophisticated and elevated. Kilmer agreed, "Ritual has also become somewhat of a San Francisco institution, a true original." Their new position is now beyond being just a Third Wave Coffee brand. "They're still going against the grain and paving their own path."
About Aimee Kilmer
Aimee Kilmer is the Creative Director and Co-founder of Good Stuff Partners based in San Francisco, USA. The branding firm is the creative mind behind the Ritual Coffee. Kilmer worked as a graphic designer and design director before she became a brand strategist.
---