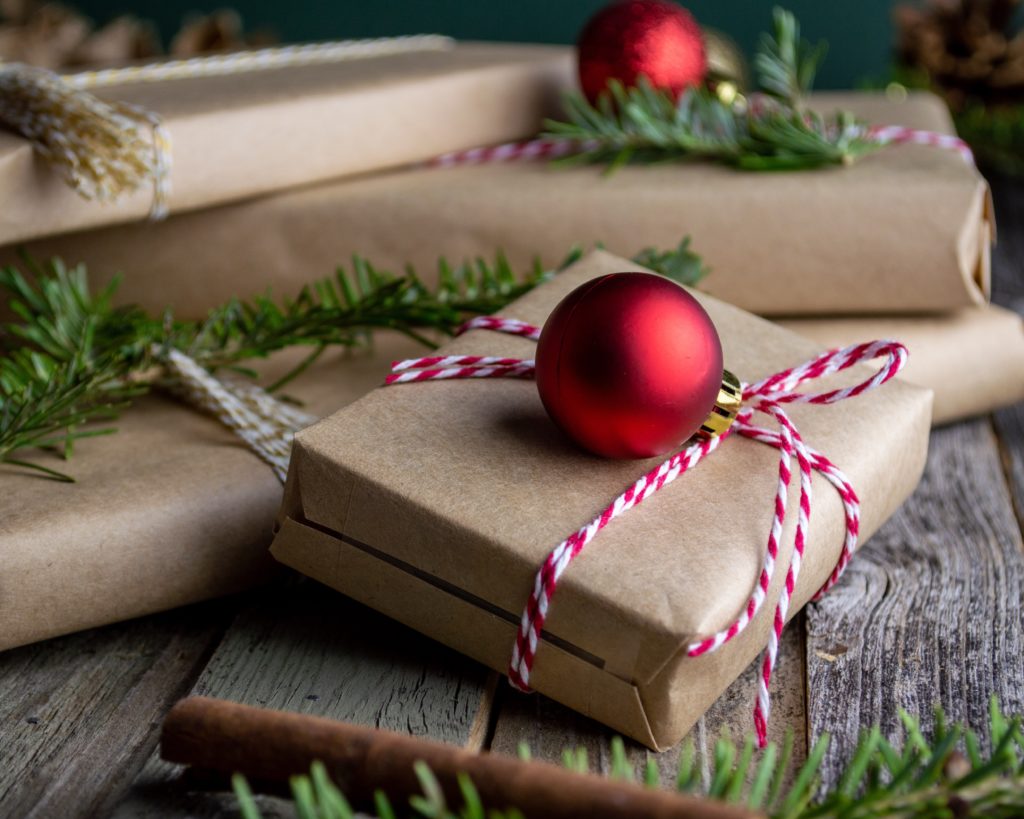 We all have friends or family members whose lives revolve around coffee. Whether they're the artisan, self-proclaimed barista-type or the habitual 'coffee-chugger', buying them gifts can be tough. When we go shopping this holiday season, we certainly can't forget about the coffee lovers in our lives. Whether it's a simple K-cup pack or a coffee maker, a thoughtful coffee-related gift is sure to put a smile on their face.
1. Holiday Flavored Coffee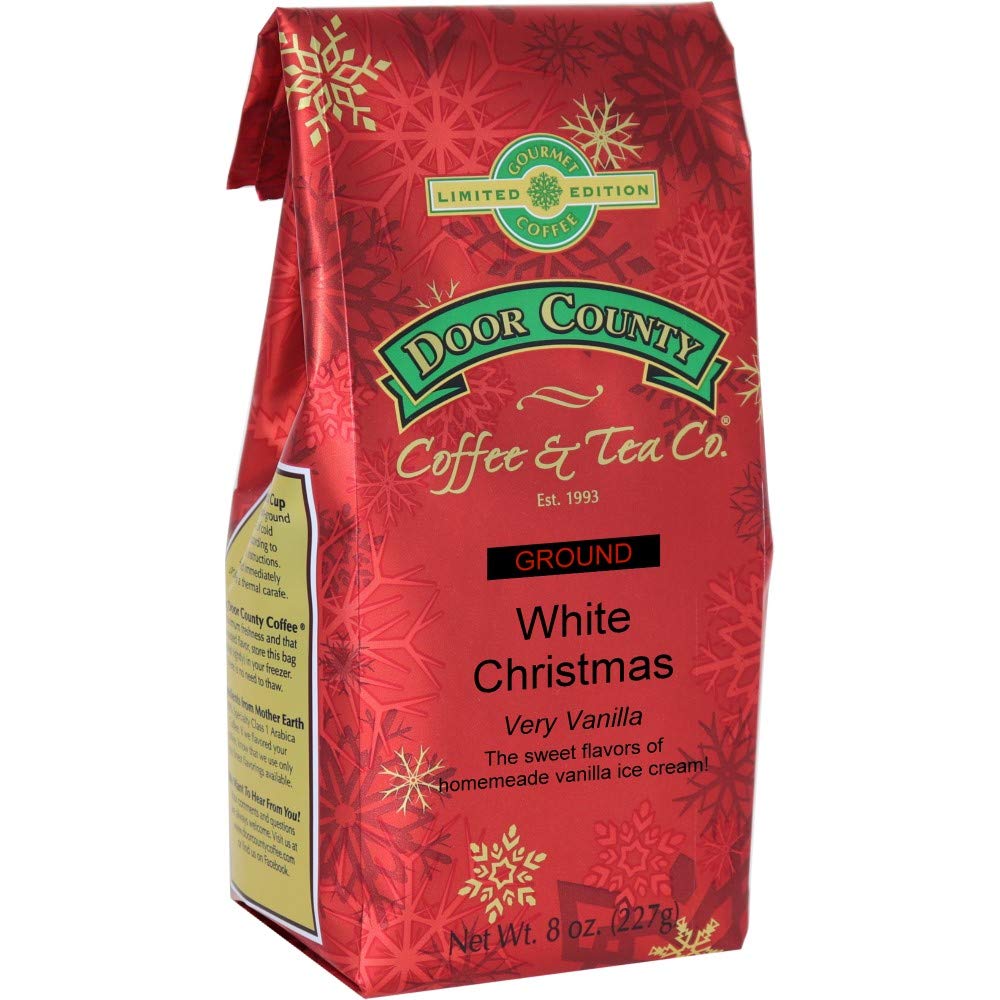 Door County Coffee's 'White Christmas' medium roast coffee is the perfect brew to get anyone in the holiday spirit. It smells and tastes just like home-made vanilla ice cream, which will definitely put you in the best mood each morning. Plus it's sugar-free and low on carbs, essentially making it a 'guilt-free' treat.
Each 8-ounce bag of 'White Christmas' is good for around 10 to 12 pots, so even just a couple should be enough to delight the coffee lover in your life.
2. Merry Christmas Red Coffee Mug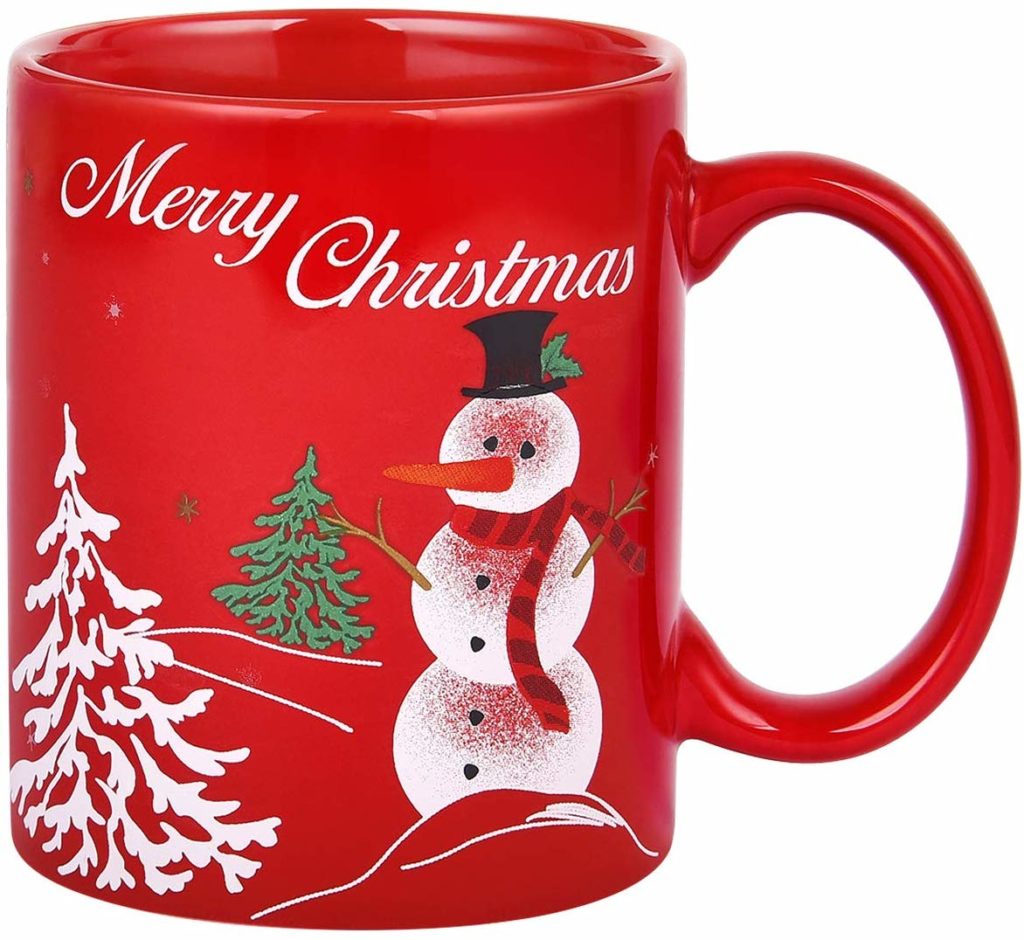 When you're a coffee addict, you can't have enough coffee mugs. This novelty Christmas mug is one of the jolliest gifts you can give to someone, featuring  'Merry Christmas' written in the most festive of fonts, Christmas trees, and a delightful looking snowman.
Not only is this mug pleasing to look at, but it's also a sturdy item, built out of high-quality ceramic. It's also microwave safe, meaning you could even use it to make coffee-flavoured mug cakes if you've got the craving. Plus, cleaning it is going to be a breeze, considering it's dishwasher-safe as well.
3. Cuisinart DCC-450BK 4-Cup Coffee maker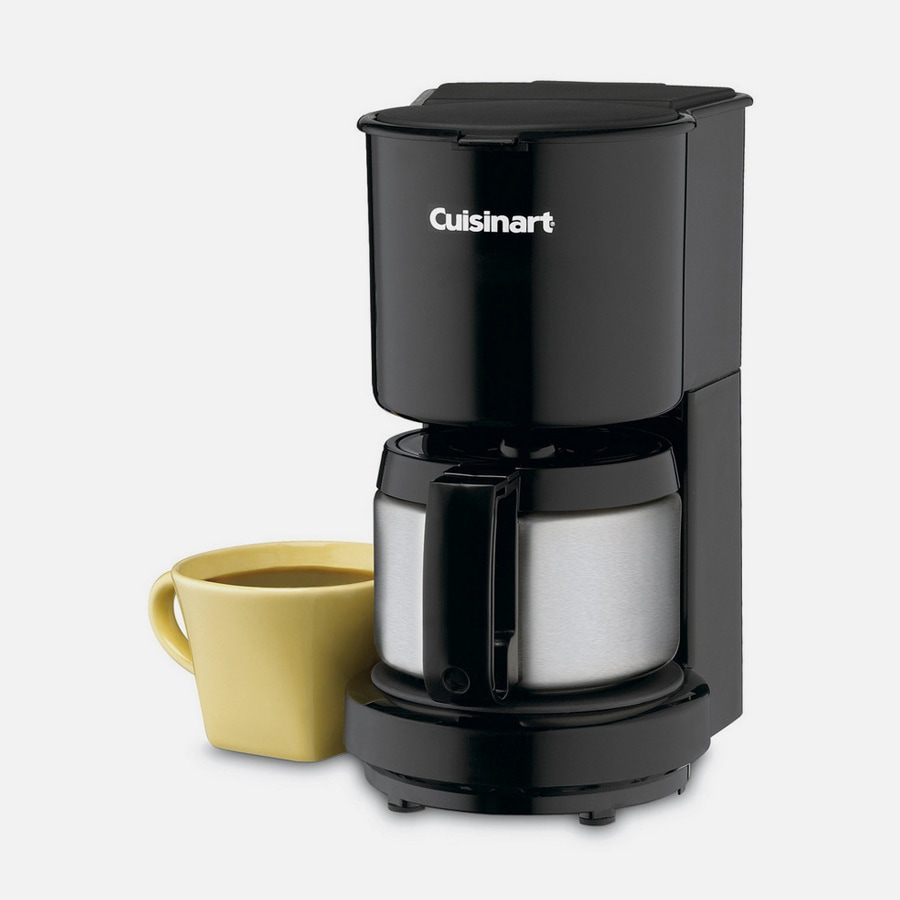 If you've got a coffee lover in your life who's extra special, why not get them the most thoughtful Christmas gift of all: a brand new drip coffee maker? Consider the Cuisinart DCC-450BK- a portable, high-quality, feature-rich machine that won't burn a hole in your wallet.
This small 4 cup coffee maker brews an entire carafe in under five minutes, so it's well-suited for a busy person. The carafe itself is stainless steel, which means that it won't shatter to pieces if you accidentally drop it. Plus its 'easy-grip' handle will make sure that you always have a firm hold of it.
Arguably, the best thing about the Cuisinart DCC-450 is its 'Brew-Pause' function. As the name implies, this option allows you to pause the brewing process so that you can make a cup of coffee for yourself. As a result, you don't have to wait until the entire pot has been brewed.
4. 12 Coffees of Christmas – 12 K Cups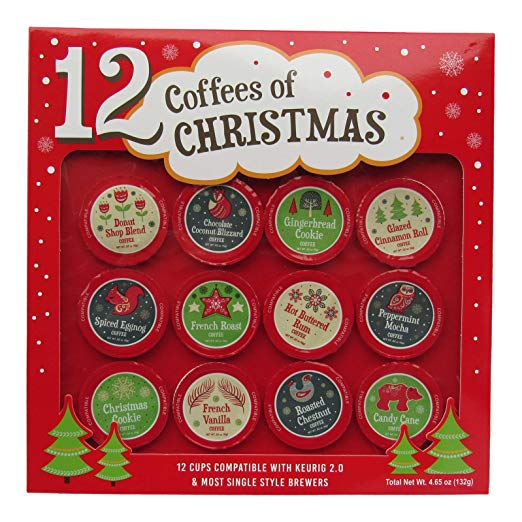 Almost everyone loves K-cups: they're fast and easy and come in a variety of different flavours. The 12 Coffees of Christmas K-cup set contains some of the most popular festive flavours, including candy cane, peppermint mocha, roasted chestnut, gingerbread cookies…etc.
This K-cup set is compatible with any coffee maker from the Keurig 2.0 line and most popular Single Style Brewers, making it a gift that most adults can enjoy.
5. Coffee Phone Case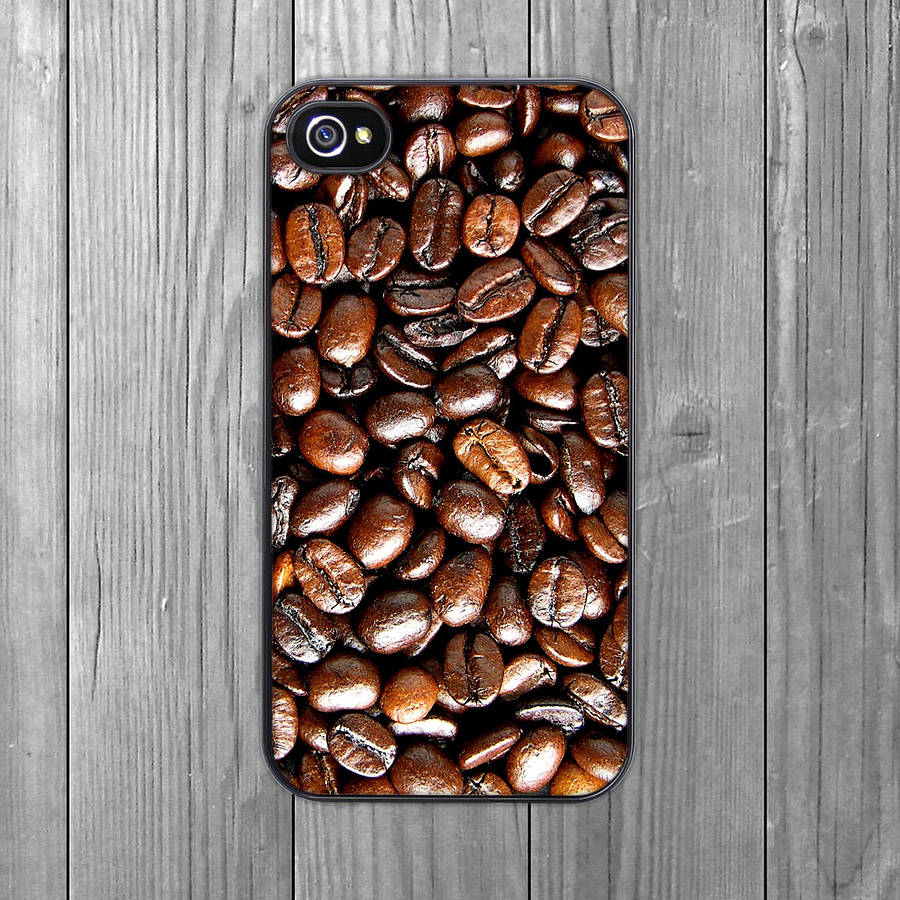 Do you have a friend or family member that is proud to call themself a 'coffee addict'? If so, this Coffee Beans iPhone Case by Crank could make the perfect gift for them. It's definitely the sort of fun phone case that is sure to get a lot of looks and compliments wherever they are taken. Plus it's a great conversation starter too, leading right to the topic of coffee!
6. Coffee Slippers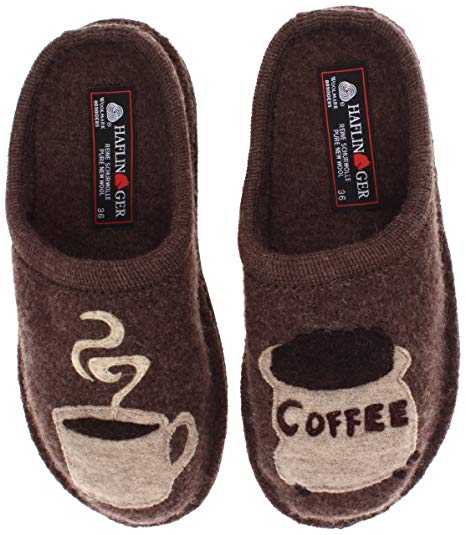 There isn't a cozier Christmas gift than a pair of wool slippers like these Coffee-print ones by Haflinger. In addition to keeping your feet warm and snug during cold winter mornings, these coffee-colored unisex slippers have soles lined with felt for the comfiest walking experience. They're lightweight as well, so you'll barely feel them on you.
7. Coffee Mug Warmer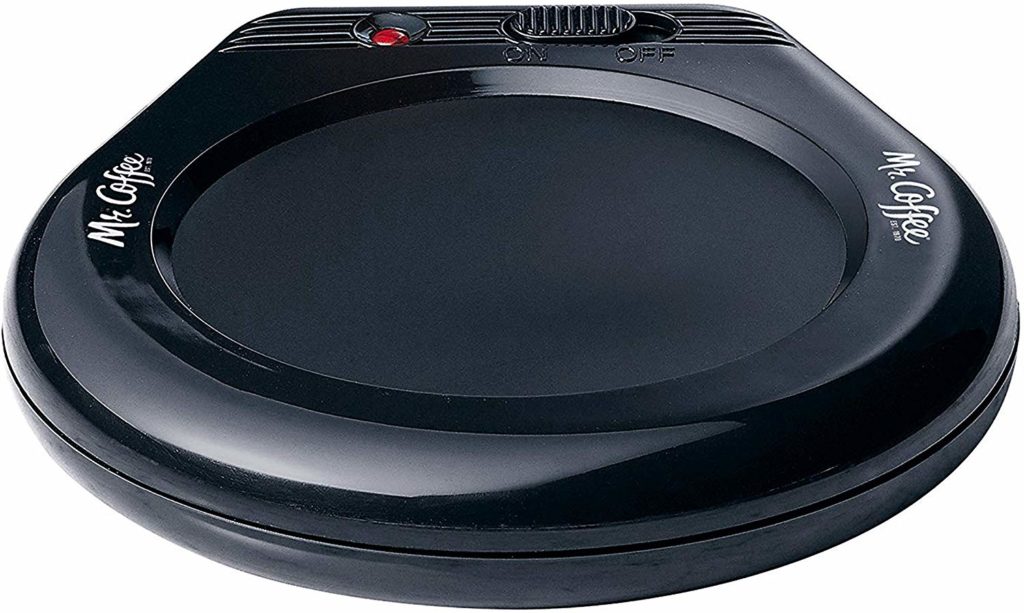 There's simply nothing more infuriating than having perfectly good coffee go cold, especially when you're in the middle of doing something important. Who has the time to walk all the way to the microwave and stand idly for a minute or more until the coffee is heated up again?
Save the coffee lover in your life a ton of trouble by getting them a Mr.Coffee Mug Warmer for their home or office. All you need to do is plug it in, flip the 'on' switch and place your mug on top of the heating pad.
The Mr.Coffee Mug Warmer outputs 17 watts so you don't have to worry about the coffee getting too hot. It's quite compact and lightweight so you can easily take it with you everywhere you go. It's the hottest gift this season. Literally.
8. Personalized Coffee Scoop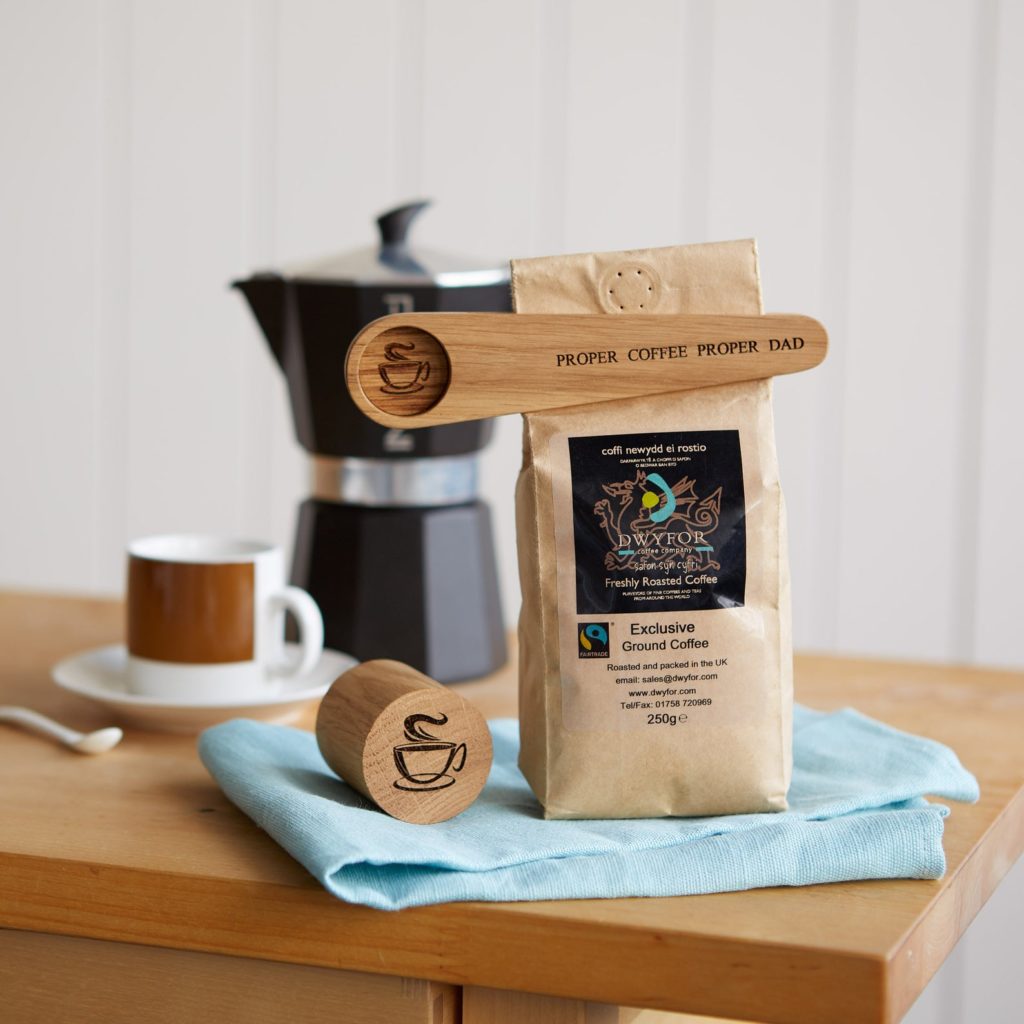 Looking for a more personalized Christmas gift? This MijMojDesign Coffee Scoop and Tamper gift set might be just what you're looking for. Hand-crafted from solid oak, these items sport a rather 'artisan' look. The tamper helps to compact fine grounds while the scoop allows you to measure just the right quantity of coffee and it also acts as a bag sealer, helping to keep the coffee fresh for a really long time.
What makes this set personal is the option to have a short piece of writing engraved on the scoop. Hence, you can include a special message to make it a truly heartfelt Christmas gift.
9. Coffee Pillow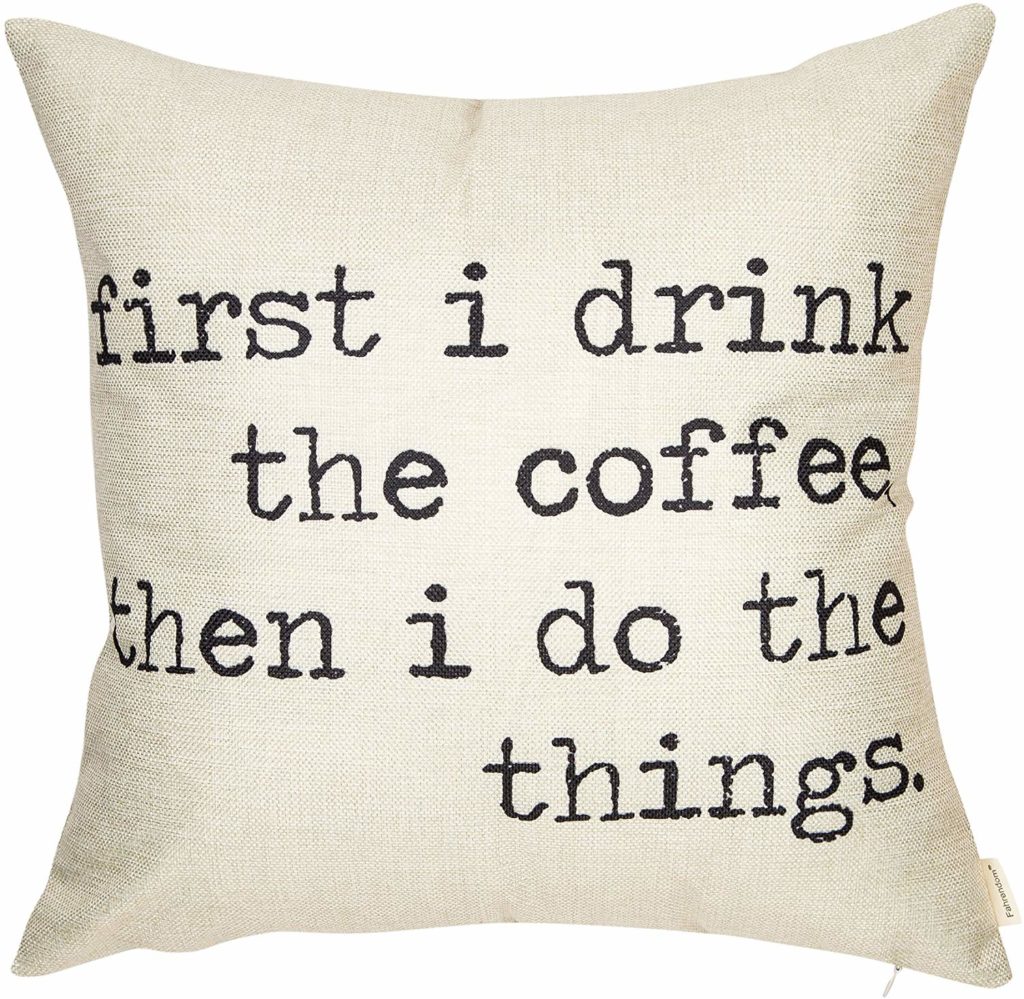 If there's anyone that can appreciate a funny quote like 'First I Drink The Coffee, Then I Do The Things', it's a coffee lover. That's why this Fahrendom Quote Pillow Cover is one of the coolest coffee-themed Christmas gifts you can buy this year.
The funny quote aside, this pillow cover is made of high-quality cotton line which means that it's as comfy as can be.
10. A Proper Espresso Machine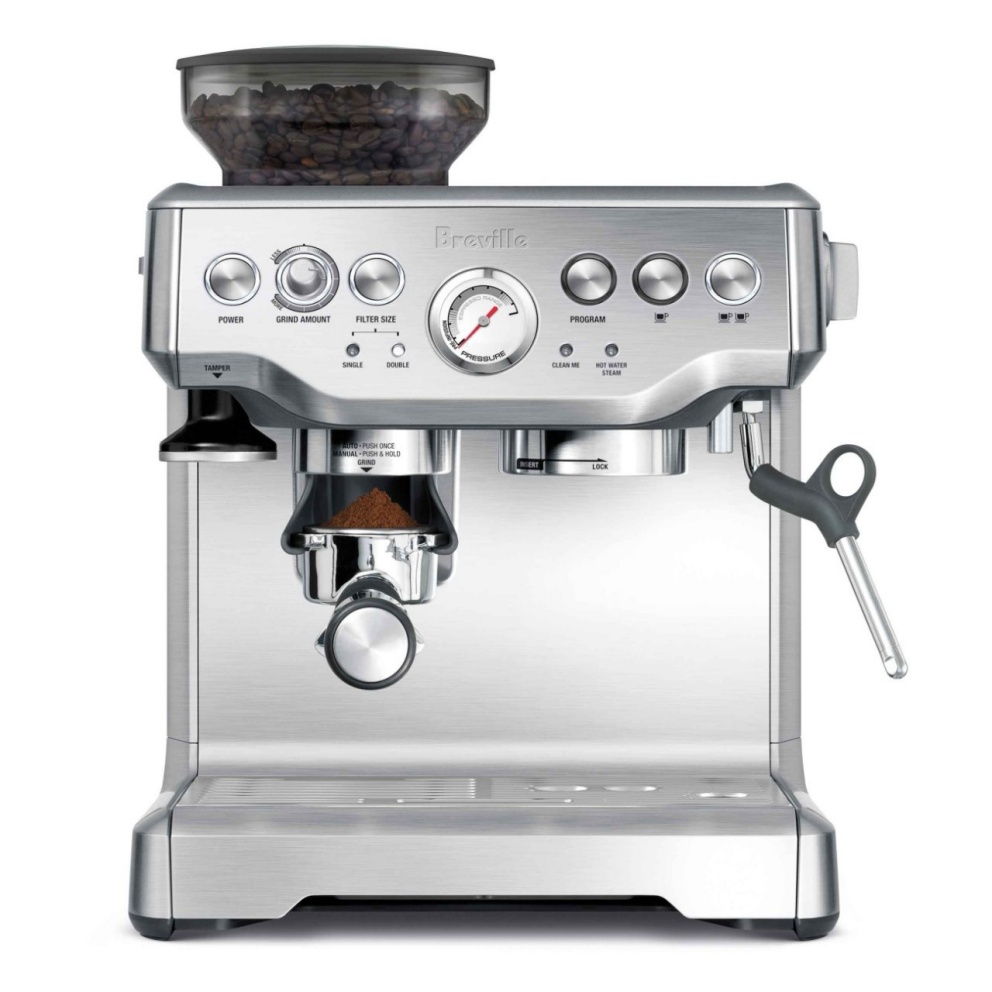 If you're out to truly spoil the coffee lover in your life, then you can't do better than the Breville BES870XL. The BES870XL comes with all the features an aspiring barista could need and more. From being able to adjust the dose and size of the grind to creating latte art with the included steam wand, this full-featured espresso machine is bound to please even the pickiest brewers.
From a simple coffee mug to an expensive espresso machine, there are plenty of Christmas gift options to choose from when you're shopping for a coffee lover.
Contributed by Allison Jones (https://coffeeurban.com/)
All photos from the Internet. 
---