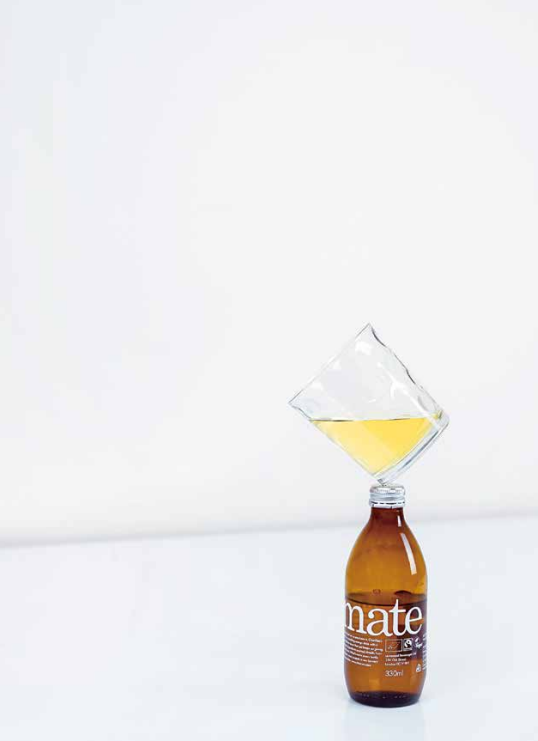 In China and other countries with tea-drinking habits, on talking about the tea consumption and consumers'perception, we could find something interesting: surviving from industry revolution and three waves of coffee culture development. To most of today's consumers, they need more drinking-friendly and youthful designed tea products.
Make tea easy to drink
In order to make tea consumption more appealing to people's modern lifestyle and consumer habits, convenient tea products have been emerging on the market in recent decades. There have been many new perspectives and ideas coming from tea manufacturers, brand owners, and customers, that have been substantially shifting the industry.
Evolving tea bags While discussing the convenience of tea products, the tea bag must be mentioned. This simple yet commonly used product has over a century of history. Brands such as Lipton and Twinings are familiar to the everyday consumer, and are commonly purchased at supermarkets across the world. Since the birth of the product over a century ago, the tea bag has skyrocketed in popularity due to being highly convenient. Today, the average Brit drinks four cups of tea a day, 95% of which is bagged tea. Unlike Chinese or Japanese tea ceremonies, which alludes to the importance of water temperature, method, and brewing times, it only takes a few moments to brew a bagged tea at home. However, there are two sides to every coin, and the tea bag also has its downfalls. The pre-packaged bags make it difficult for consumers to ensure the highest quality tea leaves. This leads to the quality of the tea bag being doubted by consumers.
With the diversification and increased popularity of the tea bag, the packaging materials and sealing methods used by manufacturers have changed a lot. Many manufacturers have started to adopt special packaging materials to produce much cleaner and more practical bags. They also put the whole tea into bags to allow consumers to see the real tea leaves. This practice highlights the brand's focus on the quality of their tea leaves. Manufacturers have also been bringing creativity and culture into tea bag design. Fun elements such as animal shaped tea bags and comic characters printed on labels have been making frequent appearances on the market. All these elements add to the joy of drinking tea, and are complimented by the tea bag's convenience and delicious flavours.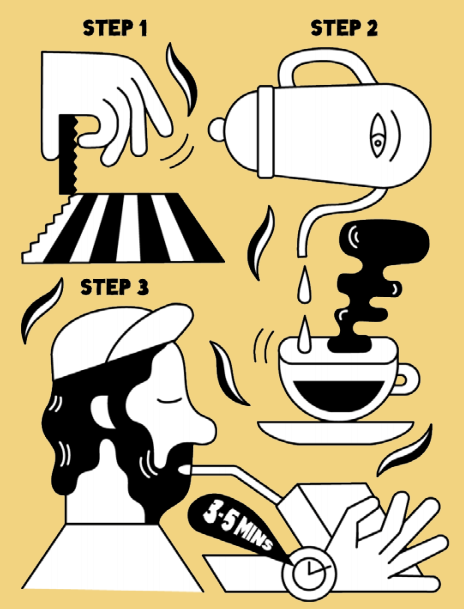 Healthier RTD tea Ready-to-drink (RTD) products cater to the fast-paced lifestyle of modern consumers. The brand is accessible to the common consumer at CVS and even vending machines. RTD tea offers a multitude of tea kinds and flavours to satisfy every consumer, such as green tea, oolong tea, jasmine tea, keemun, and black tea.
In recent years, the popularity of carbonated drinks and flavoured juices have drastically decreased, while the fresh and healthy sugar-free tea drinks begin to conquer the market. This is primarily due to the increasing interest in healthy living and wellness. To millennials, RTD tea is extremely attractive for a number of reasons. The brand promotes natural extraction, light flavours, and lower calories. The natural ingredients in the tea product, as well as unique application and development, make this one of the leading brands on the market. Cold brew tea arising from Asia-Pacific region, and the booming kombucha industry in Europe and America, are both evidence of how tea drinks are continuing to enter into people's lives in diversified ways.
Unfold the world of new tea drinks It is clear that tea producers have heavily invested in the development of convenient tea drinks. Now there are a variety of tea products on the market that are comprised of different brewing methods. Although the market size for these types of tea drinks is quite small within the total tea market, these drinks bring new voices and thoughts on the consumption of convenient tea drinks.
Yum Cha Drinks (a UK tea drink company) has recently launched a product called No More Tea Bags. Just like its name, there are no tea bags necessary when brewing a cup of this tea. The company has created an environmentally-safe aerosol tea drink using innovative technology. Environmentally-safe recycled aerosol bottles are utilized to create the cans that the pre-brewed concentrated tea liquid is contained in. Whenever you want a quick and delicious cup of tea, all you need to do is spray some of the tea concentrate into a cup and then add some water or milk.
The Brew Company is an organic tea brand from Denmark. They have spent an entire decade developing a unique product called the Teabrewer bag. To conveniently enjoy a cup of tea with ease, the consumer just needs to follow three simple steps. The first step is to click off the cap and open the bag. The second step is to add hot water to the bag and close the zip-seal. Lastly, brew the tea for 3-5 mins and pour the liquid out of the spout to enjoy the delicious cup of tea that you just brewed with ease. These tea bags are eye-catching and delicately designed, and the rich taste and soft fragrance of the loose tea within the bags is appealing to consumers. In terms of product range, there are sixteen different teas to satisfy every type of tea-drinker. These include delicious Darjeeling black tea, Earl Grey black tea, fruit teas, fresh mint, green tea, Japanese Sencha green tea, as well as many other mixes. This novelty not only achieves the modern day consumer's pursuit of convenience, but also maintains the traditional sensorial fulfillment that goes along with the experience of brewing tea.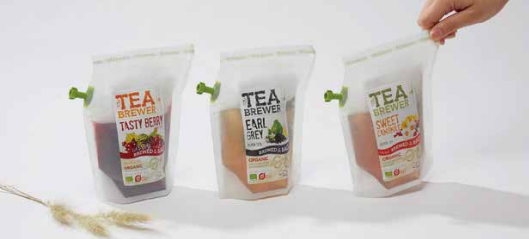 Allow convenience to coexist with ceremony
With the unlimited number of tea-beverage choices in today's market, there is a type of tea to suit every consumer's needs. The experience and reason for drinking tea is different for each consumer; some want to enjoy a beautifully brewed cup and others simply want a caffeine rush. For office workers who are racing against the clock every day, it can be difficult to quickly whip up the perfect cup of tea and experience the joys of brewing.
Strategically similar to The Teabrewer, Richard's Tea is an original Chinese brand from Hangzhou. Last year the brand launched a Shake Shake carry-on tea bag. There are two ranges under this concept, one is Shake Shake milk tea and the other is Shake Shake fruit tea. The consumer simply needs to add hot water to the carry-on tea bag and shake out a tea. Cold brewing is an excellent and popular method to drinking fruit tea, especially as a carry-on mate during the sweltering heat of the summer. This tea drink allows the consumer to brew rich flavours as a high quality infusion on the go. Not only that, but the eye-catching packaging of the Shake Shake tea bag has been a huge success, especially among young consumers. This appealing packaging and the exceptional flavours within it unites convenience with a sense of ceremony.
In this issue, CTI spoke with Lynn, the founder of Richard's Tea, about the birth of Shake Shake. We discussed her understanding of today's tea culture and opinion on the future of convenient tea products.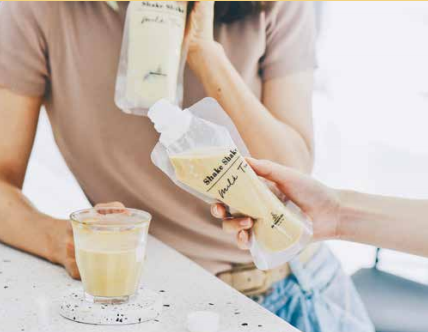 What did you do before the foundation of Richard's Tea? What motivated you to step into the tea industry?
Before Richard's Tea, I previously studied and lived in the United Kingdom where I was working in the fashion industry. After graduation, I jumped into my career as an intern at the company, New Look, based in the UK. I then came back to China where I began working on branding-related jobs in the Calvin Klein Performance company. Starting a business in an industry far from the fashion industry was a really unintended trial. Several years ago, when I went back home to drink tea with my husband, I suddenly found the tea in our garden tasted so good. The brand name and logo were immediately visualized in my brain. Then I started to try zip up some loose tea produced in my husband's home in a craft paper bag and stuck on a self-made label. I sent some samples to relatives and colleagues to let them try. What surprised me is that many of them came to me again for another purchase. From then onward, I kept running the business, and Richard's Tea was officially founded in 2015. In 2017, we grew the business from online to a physical shop. We now have our own stores in Hangzhou. I want to combine my understanding of daily life to the design of products in order to present Chinese traditional tea.
What's your original intention to design the Shake Shake tea bag? What inspired your design?
In our shops, besides the pure, original tea, we also developed milk tea, fruit tea, tea cocktails, and so on. These flavoured tea drinks are highly welcomed by our consumers. From our observation and interaction with consumers, we had the strong feeling that people wanted to get rid of unhealthy carbonated drinks as well as the cleaning process after brewing tea. While they can hardly say no to one cup of milk tea every day, they have the concept of a convenient milk tea by just shaking the bag. To meet their needs, we tried to work on something new, and eventually, Shake Shake was released. Its fun name makes consumers want to keep drinking our energy-filled milk tea without limits.
What's the difference between Shake Shake carry-on tea bags and other tea bags in the market? Where would you find its convenience?
The difference between Shake Shake tea and its competitors is that a cup is not necessary for tea drinking–only hot water that you can find anywhere around you. Regardless whether it is on the train, on an airplane, or in business trip, you can drink tea made from a tea bag.
What does the tea taste like from a Shake Shake tea bag? How did you make it comparable to the traditional way?
Based on our benchmark, we though the taste is quite similar. We tried several scenarios from the tea's taste, sweetness, and the viscosity of bubbles to make the taste of Shake Shake milk tea comparable with traditional ones. The right way to enjoy a Shake Shake milk tea is in four steps, giving it a strong sense of ceremony. 1) Add milk powder and sugar. 2) Shape the tea bag and add hot water. 3) Put milk tea back into its cover, zip it up, and shake for 8 seconds to mix the tea bag and milk powder well. 4) Insert a straw enjoy immediately. We suggest to store the hot brewed tea bag at 4-8 degrees in the refrigerator for several hours to get a better flavour during summer, while in winter, a hot tea brings warmth to both your hands and stomach.
Will the packaging material impact the taste of Shake Shake tea? Is there any impact on the quality and safety?
The package of Shake Shake is a bio material with heat-tolerance of up to 100 degrees. It is totally food and environmentally friendly. Additionally, it has no impact on the tea taste. We also designed anti-heat cup sleeve to make it even more beautiful.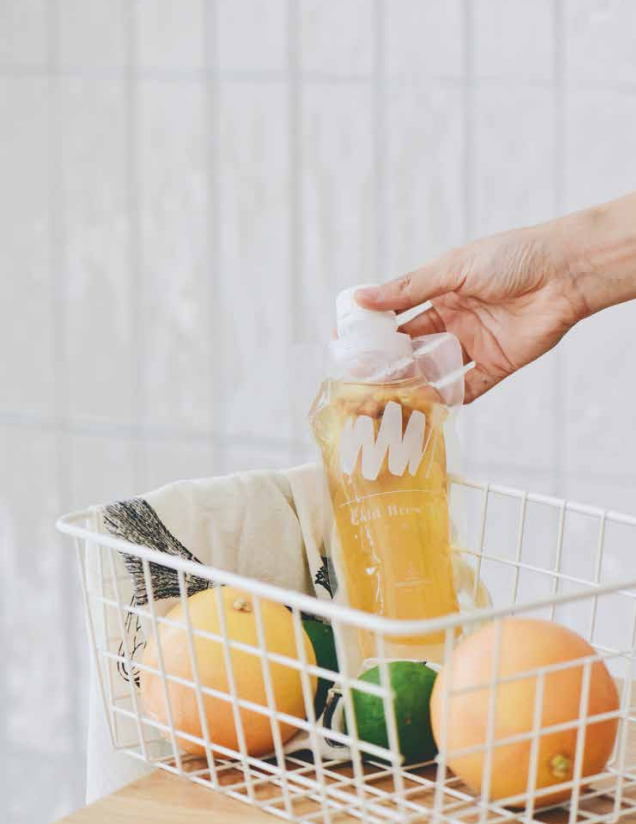 Would you say something about today's tea or tea drinking culture based on your understanding?
I think it would be the habit of daily consumption. Therefore, convenience, health, and fun are our main concepts.
Reviewing your previous products, we can see a big portion of more convenient tea products. Have they been chosen by consumers in proportion? What do you think could be the key successful factors that attract today's consumers?
From some market data, we can see that the market of RTD tea consumption becomes larger after transformed from traditional tea. We do hope to encourage young consumers to enjoy drinking tea, and it really takes efforts to raise tea drinking habits among young consumers because of the trend of convenience. Personally, I think the main reasons why consumers choose Richard's Tea are packaging design, the way of drinking, and social impacts.
What role does convenient tea product play in the tea drinks market?
The market of "convenient" tea products is an unpopular yet must have market. Taking milk tea consumption as an example, except those freshly made at the store, most convenient milk teas are powder-based. There is less fun and sense of ceremony involved. What we are talking about here by sense of ceremony does not mean going through too much trouble. It is more about some interesting details to allow consumers to enjoy a DIY experience which can be done whenever they wish. The objective of a convenient tea product would combine the ease and quick – brewing methods with care taken for taste and a ceremonial sense.
Do you think is there any conflict between convenience and tea quality/tea culture experience? If yes, will it be solvable? How did you make it?
I don't think they can live together in a perfect way. You cannot have both at the same time. In modern life, people always compromise something for quick satisfaction, but we could keep both when looking back to the nature of tea drinking, such as the tea base in a quick cold brew tea/ milk tea or a nice brewed tea in a tea house. The tea bases used in Richard's Tea are all original teas like smokey Gongfu tea (Lapsang Souchong) used in our signboard milk tea, and Floral black tea from Wuyi mountain used in Coco black tea. An original tea taste brewed purely might be too strong and puckery for young consumers. But changing a new brewing way and a new occasion for consumption could make it easy to be accepted by them. This is a new way we explore the promotion of traditional tea.
What is your perspective on tea drink consumption? Would you share with our readers some of your development plan?
"New Tea" is not a novelty to us. A wide array of varieties are booming in the market. Whether it is through social media branding, online, or sensorial experiences offline, we do need innovative product to sustain our business. I think the market could be more fragmented and constantly screened, and there could be another rotation for brands recognized in the market. What Richard's Tea will do is focus our advantage on product development. We hope to bring our new ideas and sincerity to consumers through new developments in packaging forms, ways of drinking, and product mouthfeel.
---