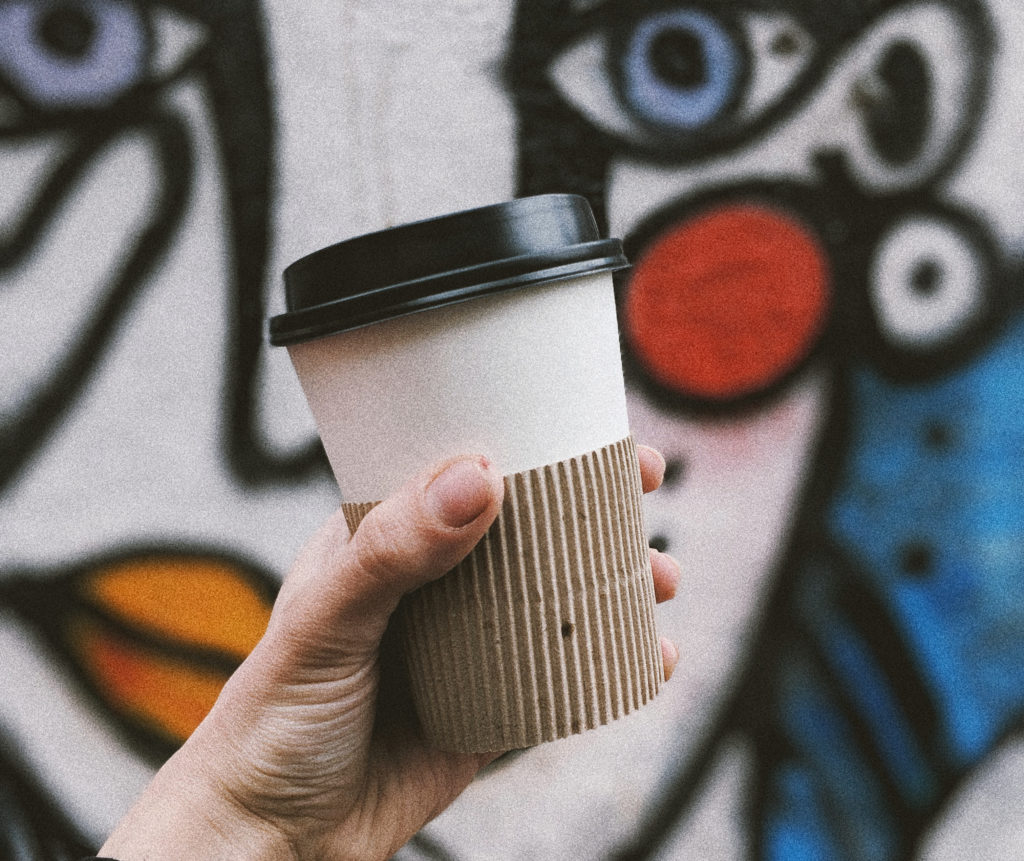 When we look into the ever-booming coffee industry in China, it is often the market-leading coffee chains or specialty coffee shops or new internet celebrities that we talk about. Whether the giant Starbucks starts to offer coffee delivery in China by teaming up with Alibaba Group's food delivery unit, or the native specialty café Seesaw is to open its first overseas pop-up shop in Seattle, or the recently popular player Luckin Coffee has opened 500 stores within five months and remains on track, we can smell a thirst for coffee, with results seeing significant trends appearing in the expanding local coffee marketplace. Among these players, however, there is one area we do not pay much attention – smart coffee vending machines – once uncharted and currently fighting back. Coffee vending business worldwide has come a long way since their business, while in China it is still young. What makes it eye-catching is this niche market is gaining ground rapidly especially for the past two years, and has become a favourite of a number of venture capitals. So what actually is the coffee vending machine market behaving and would it be a potential gold mine for coffee business?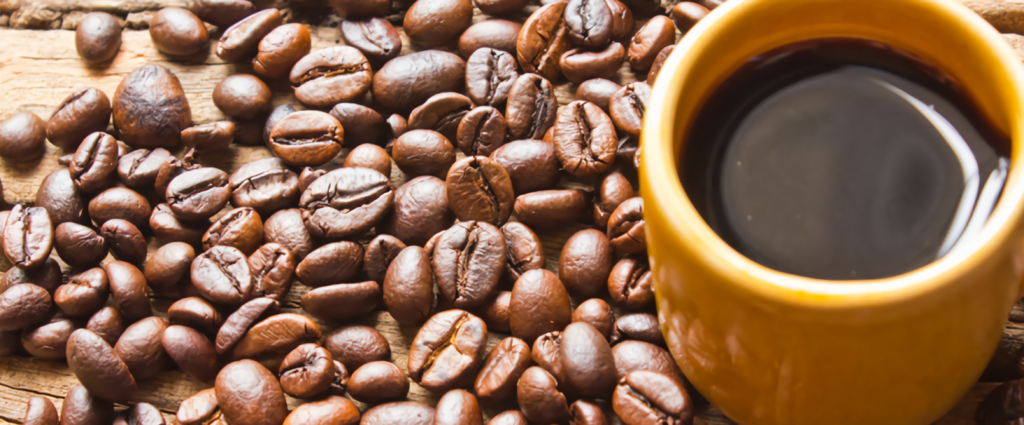 Market Background
With regard to product types, the coffee market can be divided into three major segments, instant coffee in soluble forms, ready-to-drink (RTD) coffee in the form of cans, bottles or bags, and roasted coffee in the form of ground coffee and whole beans. In spite of a still largest existing market volume in China, it is expected to see a continuously shrinking market of instant coffee due to a variety of alternative options and a taste shift by consumers. The instant nature and convenience provided by RTD coffee make it constantly in demand. Nevertheless, this market segment is predominantly occupied by two echelons, with the dominant Nestlé and the subordinate Coca-Cola and Uni-President making up to 90% market share.
In terms of distribution channels, retails that fall into the roasted coffee segment mainly include brick-and-mortar coffeehouses, delivery platforms and smart coffee vending machines. This market segment has been growing aggressively in competition with the traditional coffee markets, because of China's swing toward a consumer-driven economy which is fuelled largely by changing desires of an expanding middle class. According to Statista, revenue in the roasted coffee segment amounts to US$11 million in 2018, which posts a 10.1% increase than last year, and the market is predicted to grow annually by 25.7% (CAGR 2018-2021). However, the average per capita consumption in China stands only at 0.0007kg in 2018, although a 9.7% rise year over year, it remains much lower than that in the U.S., Europe, and neighbouring Japan or South Korea. In turn, it is a positive indication of a bright outlook.
Concerning the vending machine market, it is reported that there is approximately one vending machine per every 4500 people in China, whereas in Japan it is one machine serving 23 persons. More specifically in the segment of coffee vending machines, there have been 174,000 in Japan by the end of 2015, while the quantity is less than 3,000 in China. On the other hand, it is estimated that the number of vending machines in China by 2017 has a soar of over fifty percent compared to 2016 and has increased fifteen-fold between 2011 and 2015, it is thus believed to witness an exponential growth in the next three years. Accordingly, the huge potential this niche market reflected has attracted a lot of players seeking to take a share of the developing market.
How They Play?
Business pattern
It is since 2014 that venture capitals have paid close attention to coffee business, and from then on, a host of new players began to enter the market of smart coffee machines. In general, these machines have the capability to use freshly ground coffee and fresh milk (extended shelf life milk/ESL milk) to make classic espresso drinks, as well as to produce other non-coffee beverages like milk tea and hot chocolate. In addition to a wide variety of products, consumers are also allowed to choose ice/hot or w/o sugar up to their preferences. Most drinks can be delivered within 90 seconds. Finally, customers are welcomed to pay by Wechat or Alipay, the most popular and dominant means of mobile payment in China. Moreover, the machines take up little space, whether in the form on desk or on floor, it is less than one square meter.
From the point of site selection, there are generally two types of location they aim at. One is large and open scene with crowds of people or growing population, for example, shopping mall, office building, campus, and hospital. The coffee machine placed in this type of scene is likely to be more expensive because of its bigger and more functional properties, roughly between 30 and 50 thousand yuan. Also, the rent for these spaces would be correspondingly higher. The other scene is relatively small and (semi-) closed with steady and centralized flow, such as office and inside an enterprise. The machine positioned in this kind of location is smaller in size which can fit on the desktop and is cheaper about 10-20 thousand yuan, and the rent it needs to bear would be much lower or even free.
When it comes to brand promotion, there are three common patterns. The first model is through leasing. The supplier provides coffee vending machines to his business partners, along with ingredients supply and regular maintenance service, and the partners pay the leasing fees. Second, the machine supplier manages the brand by himself, all the way from raw material selection to distribution network and to future operation and maintenance. The third resembles a pattern of commission that cooperative partners need to pay a certain percentage of their sales to the brand owner. Overall, the primary idea is to expand brand presence and reach, and grab a piece of coffee vending machine market.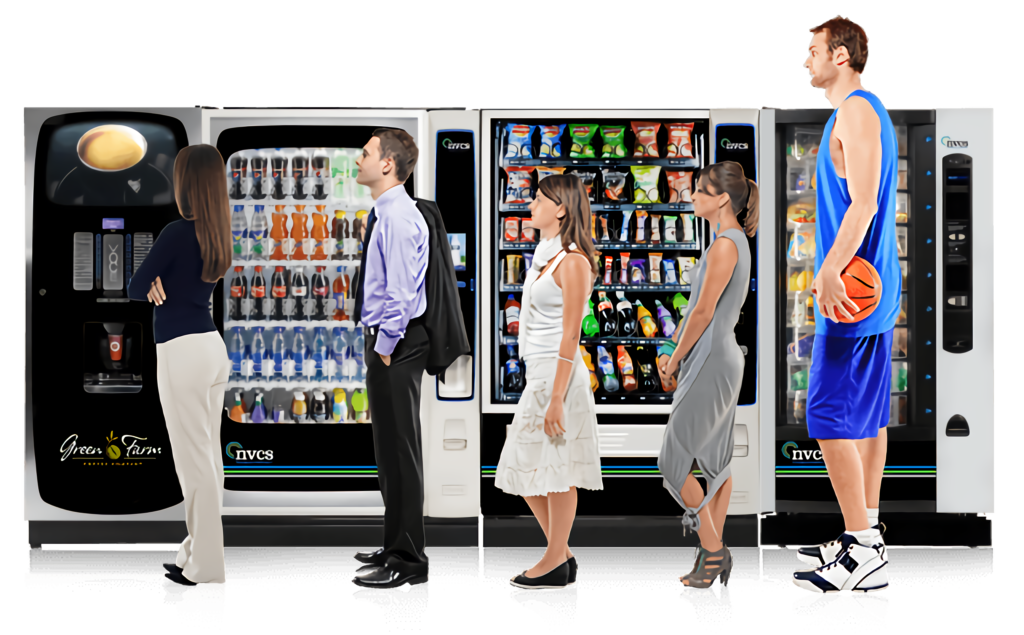 Main players
The table below illustrates the major competitors in smart coffee vending machine market. It is not hard to see that the competition is not that stiff, as most players follow a similar scale of financing, network of distribution, and category of products.
Brand
Foundation Date
Funding Round
Funding Amount

(yuan, million)

Number of Machines
Price of Beverage (yuan)
SKU
Coffee 0.8
February 2015
Series B
175
1000
8-16
20
You Coffee
Febuary 2017
Angel round
35
2000
9-13
12
Mini Café
March 2017
Series A
35
1100
9-10
8
Label Coffee
December 2015
Pre-A
33
700
10-15
16
Uin Coffee
September 2014
Series A
20
1000
10-16
40
Coffee Mall
August 2015
Seed round
20
300
10-16
10
Mattburg
May 2015
Pre-A
25
300
10
9
Case
The chart below exemplifies a comparative analysis of the two representative brands in smart coffee vending machine segment in an intuitive way.
 
Mini Cafe
Label Coffee
Founding Team
Founder from Tsinghua;

Senior members from Meituan (China's leading online food delivery platform)

Founder from Tsinghua;

Senior members from Yongche (China's e-commerce platform for car sharing and car reservation)

Main Products
Espresso coffee
Espresso coffee, milk tea, chocolate, tea
Application Scene
Office, training institution, 4S authorized car dealership
Campus, hospital, library, convenience store, office building, transportation hub
Profit Model
Currently making profits purely through selling coffee; aiming at franchises and advertising marketing in the future
Making profits through coffee, as well as selling machines and commission
Competitive Strength
1) cost-effective: machines in tiny size makes it low cost, located in relatively small offices rather than commercial buildings makes it low rent; 2) relatively closed application scenes mean more accurate advertising and high conversion rate
1) self-developed cloud calibration system: to ensure consistency in taste and quality; 2) customized ERP and CRM: to allow operators to have a better understanding of consumers' behavior and a forecast of raw material supplys
Strategic Direction
Upgrading machines with added functions such as automatic cleaning, and diversifying products
Increasing brand awareness
Performance
Average daily sales of 10 cups; 90% of its application scene in offices of enterprises and training institutions; monthly repurchase rate of machines up to 80%; payback per machine in 3 months
Average daily sales of 40 cups (some popular locations of over 100 cups); covered more than 39 cities including Beijing, Shanghai, and Guangzhou; cooperated with over 100 business partners; payback per machine in 8-12 months
Why A Favourite of Venture Capitals?
Though the coffee vending business throughout the world is a veteran, we could say that this niche market in China is somewhat a fresh comer. However, it does not stop an abundance of VC firms to finance those players in this field, and the finances have been over hundreds of millions. The amount of both investors and funds are way more than that invested on specialty coffee shops. What information does it tell?
The biggest temptation of smart coffee vending business is probably that it embodies low investment with a short payback period. Compared with the cost of traditional coffeehouses, it is free of brick-and-mortar stores and it does not require any baristas or other waiters. In other words, it is able to enjoy an extremely low rent and operating cost. The coffee drinks are basically priced between 10 and 15 yuan per cup, which is somewhere in the middle of RTD coffee and those sold in coffee bars, while the cost of a single cup dose not exceed 3 yuan. Its cost of sales is largely focused on purchase of raw materials and of machine which is around 10-50 thousand yuan, and with little influence by depreciation for the equipment, it is deemed highly cost-effective with estimated profits accounting for 70% of revenues. Naturally, such a massive market indicates a wealth of opportunities for investors.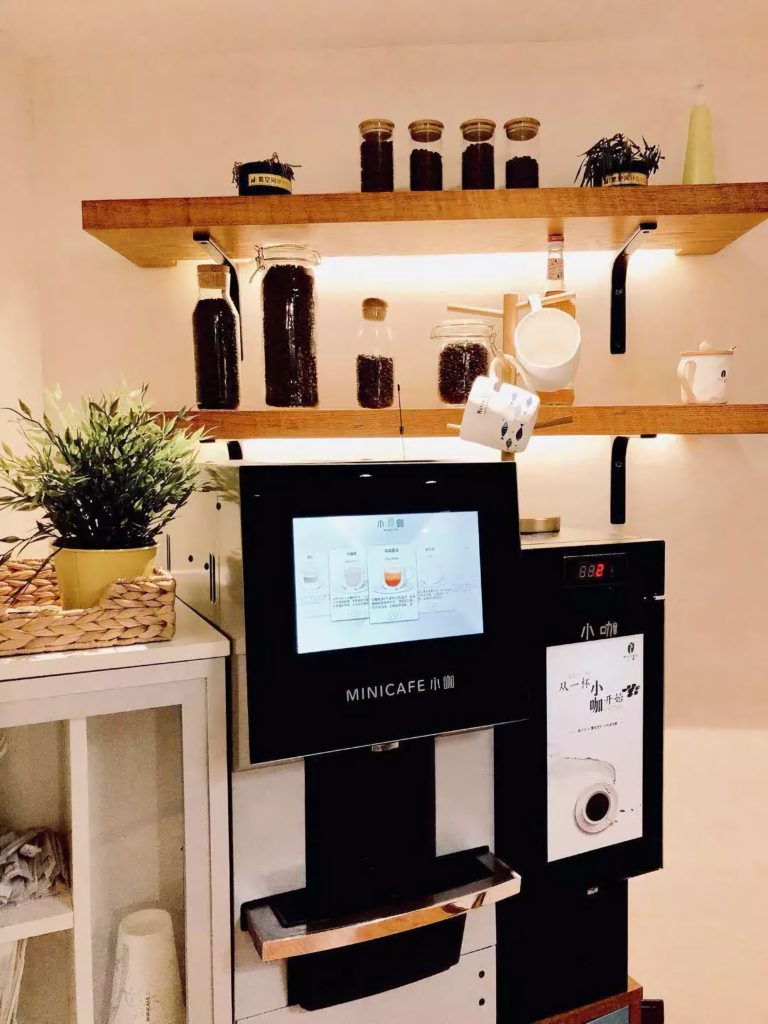 It is also the great potential and power hidden in the coffee vending market that has captured the attention of venture capitals. In addition to ever-developing coffee market and per capita coffee consumption, there is a growing awareness in consumers that fresh and premium coffee is good and is a mark of an aspirational cosmopolitan way of life. In the wave of China's consumption upgrade, the group of coffee-savvy customers keeps growing associated with an increasing number of people more concerned about quality of consumption and lifestyle. While instant coffee satisfies the most pressing needs for caffeine and coffeehouses fulfill consumers' social needs, coffee vending machine positions itself in the middle of these two ends and meets physiological needs as well as certain emotional needs. With a higher pricing than instant coffee, smart vending machines offer a better automatic bean-to-cup and promise a consistency of quality and convenience of preparation, which means a potential to grab part of market share of instant segment.
Furthermore, as a result of boom in new retail and popularity in mobile payment, venture capitals are definitely willing to ride this Internet wave. The concept of "new retail" which was first put forward by Jack Ma, the founder and chairman of China's leading e-commerce giant Alibaba, refers to new forms of retails and consumer experiences based on the Internet and by means of big-data related technologies and an integration of online with offline services. In response to the upgrades of consumption mentioned above, new retail was raised as a strategy for the upgraded products and services demanded by customers. Unmanned retail is clearly a good choice in coffee area. Unmanned coffee vending machines build a new consumer-centric pattern by virtue of the rise of new retail as an occasion and meanwhile create operations that are more efficient. This also explains why capitals are being poured into the new retail industry.
Future Trend
From the current situation, there is not yet a large player dominating the playing field. Despite an intense competition in smart coffee vending machine market, no single brand has shown absolute competitive advantage. There is a lack of brand diversification among these players, from product diversification to price differentiation. Also, the market segment so far is seen as having a relatively low barrier to enter, since the coffee ingredients are accessible and the products are easily imitated, therefore there is not much difficulty for new entrants to get into the market and establish their business.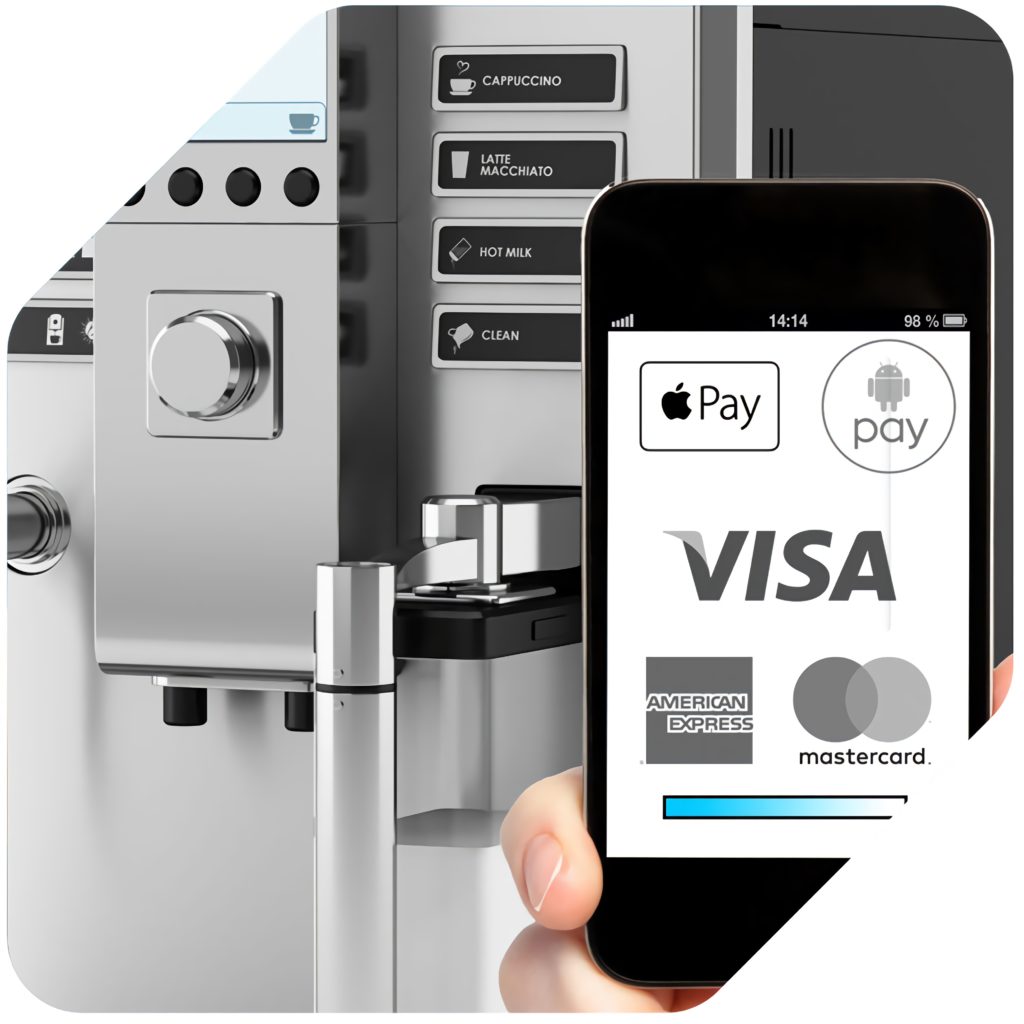 For further development, there are several attempts that these players could take into consideration. Starting with the basics – product, besides enriching your product structure, it is necessary to make product customization such as a signature coffee which distinguishes you from others. The best brands understand how to integrate products into the overall consumer experience, not just purchasing but rather learning about a product and recommending it. It is also feasible to roast coffee beans yourself in order to make your own supply chain, but this is only recommended when your enterprise has achieved certain scale. Secondly, entry into the market in second- and third-tier cities is an option. As the market of unmanned retail in those cities is far from a mature market, whereas customer demand from services and experience is increasing, it is beneficial to acquire customers of these areas to seize market share and raise barriers to entry. Third, it is of great importance to identify look-alike consumers and stimulate their needs, interact with them and better turn them into brand spokesperson.
Overall, the development of smart coffee vending machine in China is still in its early stages. As the analysis above indicates, the market is vast while direct competition has not yet formed, the existing players have opportunities to position themselves in the right place to compete for the market, and new brands ready to enter into the industry should be prepared to constantly refine themselves for new occasions. We can expect more capital flow into the coffee vending machine market in the future and we would love to expect a steady flow of creative ideas that might define the market tomorrow.
---