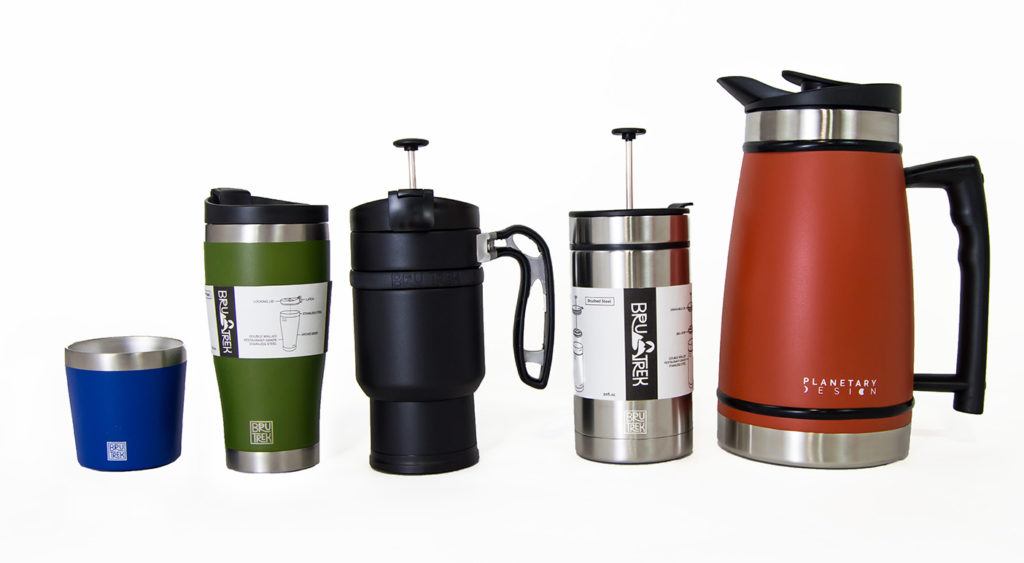 Outdoor-friendly coffee gear brand Planetary Design has rebranded its existing line of coffee drinkware under the new name BruTrek, to better reflect the company's target population of outdoor enthusiasts. 
The company plans to refresh the whole product line within two years  by January 2020, with two product updates and one new product launch. The new logo is to be phased in across the product line over the next several months so as to ensure a consistent branding.
The BruTrek products are designed for harsh outdoor conditions, and are characterized by their durable and double-wall-insulated stainless steel. The collection includes a 16oz Double Shot coffee press, a 16oz Adventure Tumbler, 8oz Camp Cups, and a 16oz Big Sky Bistro travel mug.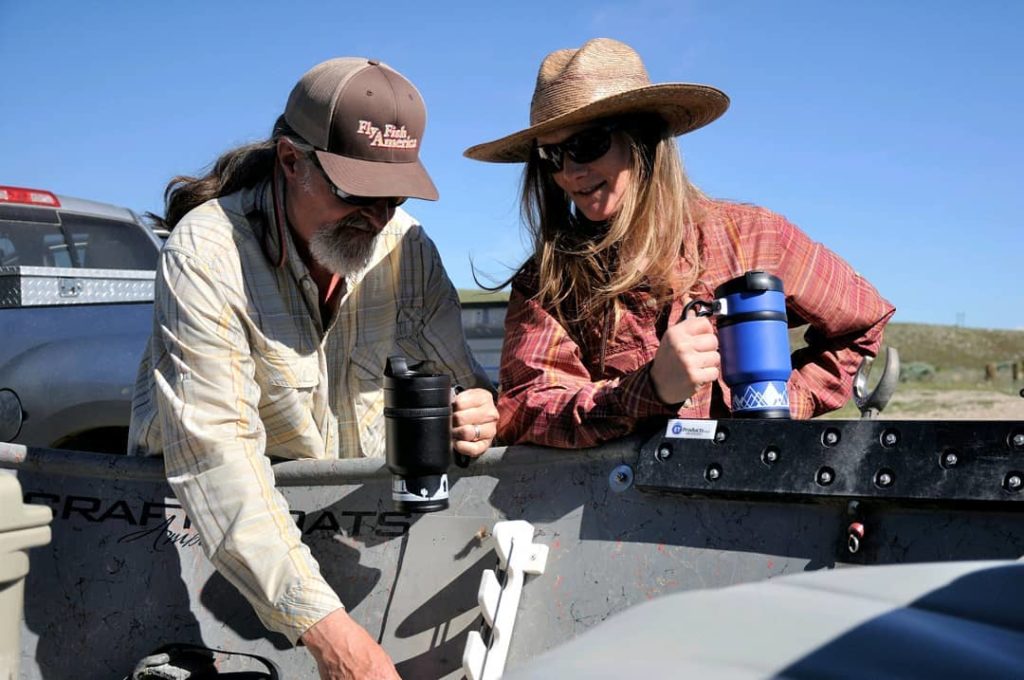 "At Planetary, we believe the new BruTrek brand captures the essence of brewing the best cup of coffee or tea possible during your outdoor adventures," said Jess Nepstad, CEO of Planetary Design. "We love our products' durability and the patents we've incorporated into their design. They can be used while at home or in the office, of course, but they're truly built to make coffee anywhere— at camp, in a cabin, on the road or out trekking."
All photos from the Internet
---