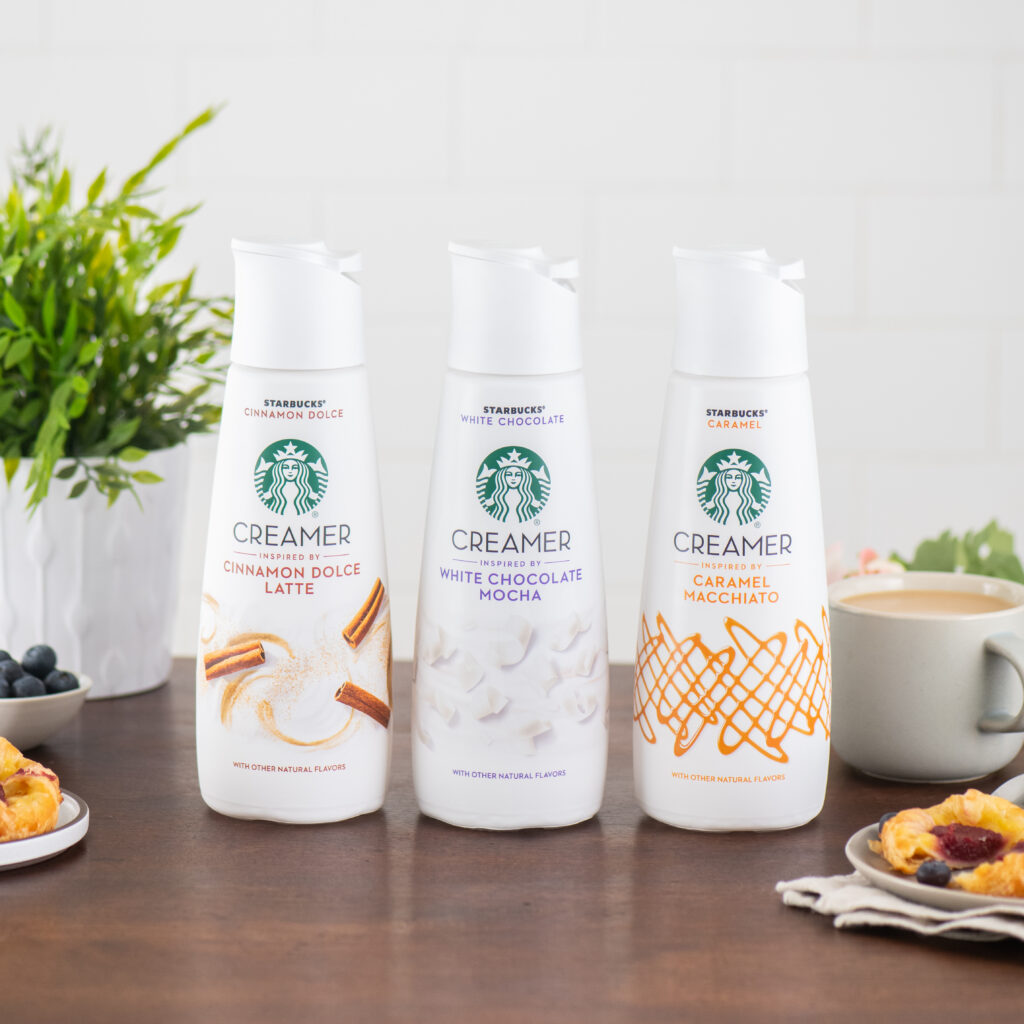 Starbucks enters refrigerated creamer segment to launch its first creamers collaborated with Nestlé. The new creamers will be available from August in the refrigerated aisle of glocery stores and via selected online retailers in the US. As the coffee chain's first product of its kind, the product launch shows Starbucks eyes up the potential of the creamer category that is expected to reach US$7.8 billion on the US market by 2023.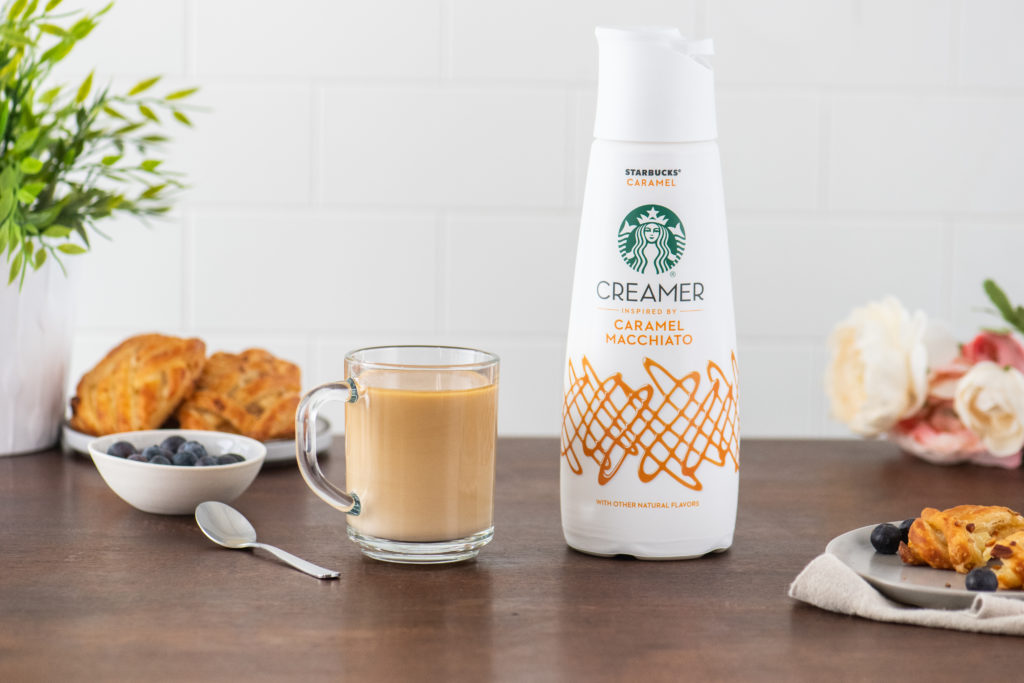 As the fourth product platform since the two coffee giants formed a global coffee alliance last August, the creamer has three different flavors, Caramel, White Chocolate, and Cinnamon Dolce. The flavors are inspired by popular beverages from Starbucks cafes, namely, Caramel Macchiato, White Chocolate Mocha, and Cinnamon Dolce Latte.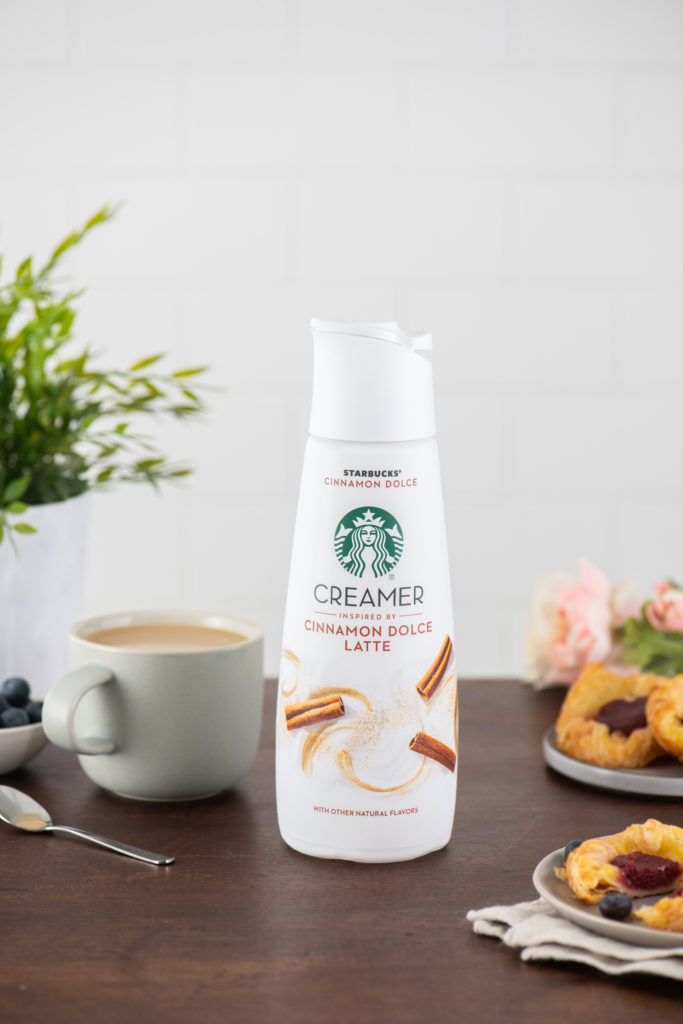 With a strong alliance of Starbucks and Nestlé, the new product line took less than one year to create from concept to shelf. Nestlé boasts a history of over 50 years in the category though this is regarded as the first entry for the Starbucks brand in the segment.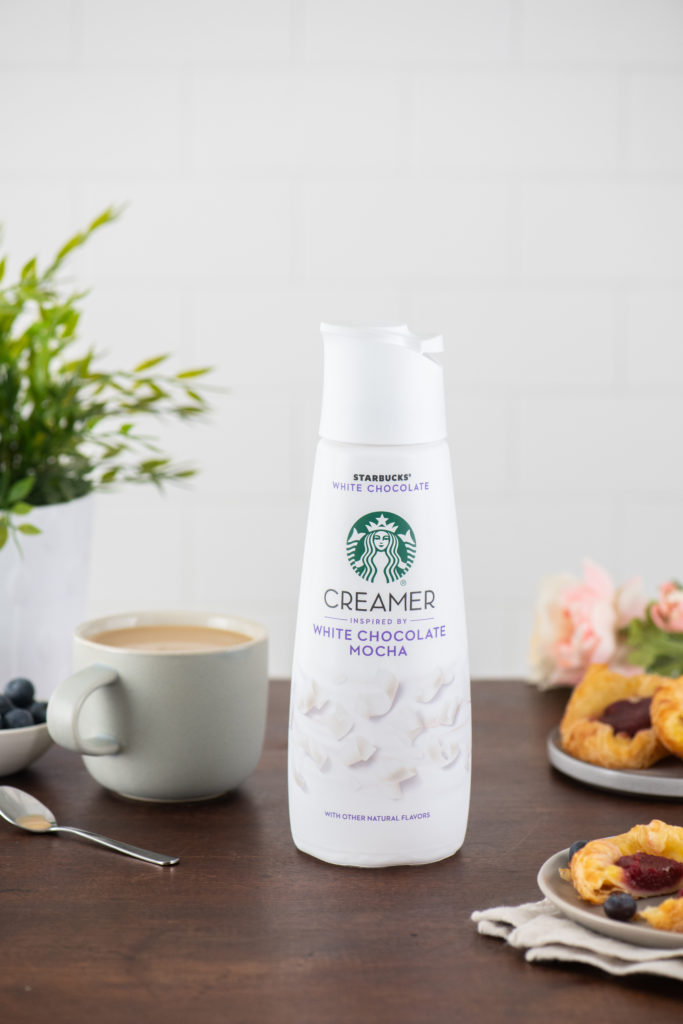 Starbucks Global Channel Development President Duncan Moir said, "With Starbucks Creamers we are delighted to give the customers another way to enjoy their favorite Starbucks Experience and flavors at home and outside of our cafes."
Early this year, Starbucks and Nestlé together launched a wide range of products totaling 24 coffee products, which also includes Starbucks capsules for Nespresso and Nescafe Dolce Gusto machines.
All Photos by Starbucks
---