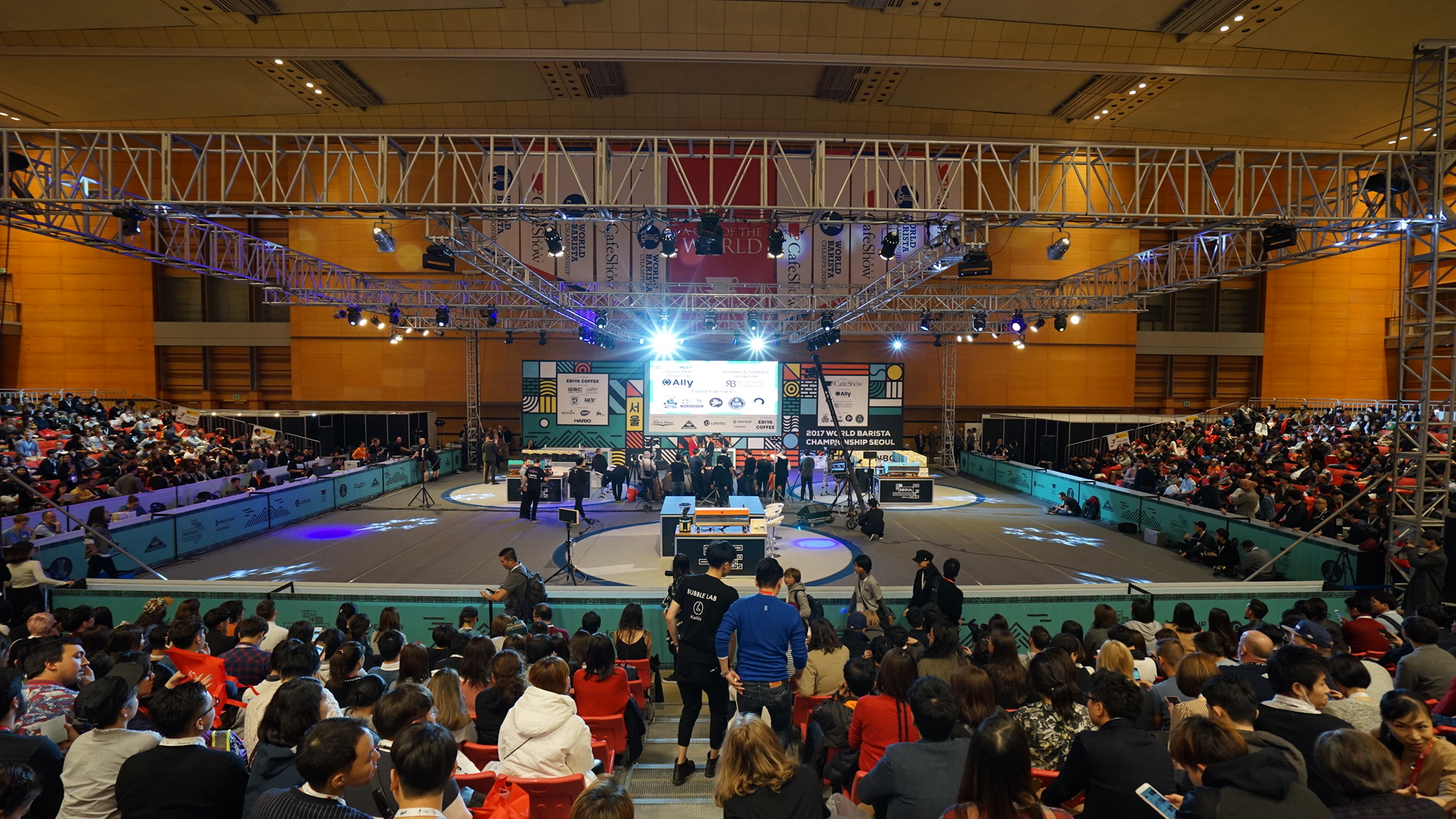 Golden autumn in Korea is rich for colours and memories. This time Coffee t&i was lucky to spend 4 days at CafeShow : 서울카페쇼 and World Barista Championship. Cafe Show Seoul just closed its doors and we are ready to share latest news and trend from the event!
DESIGN IS THE KING
Korean coffee culture is amazing. Period. And the amazing part is not only the coffee itself, but also the design of everything related to it: bean bags, machines, coffee shops, coffee stands, coffee scrubs – you name it. This time at Cafe Show we saw a lot of design, that makes you want to own the product, it is so attractive. For example, 빈브라더스 – BEAN BROTHERS and their hoodies and totes with classic paintings and coffee elements were a hit. Even the classic Bialetti has many colours in Korea, as the market likes unique and bright things.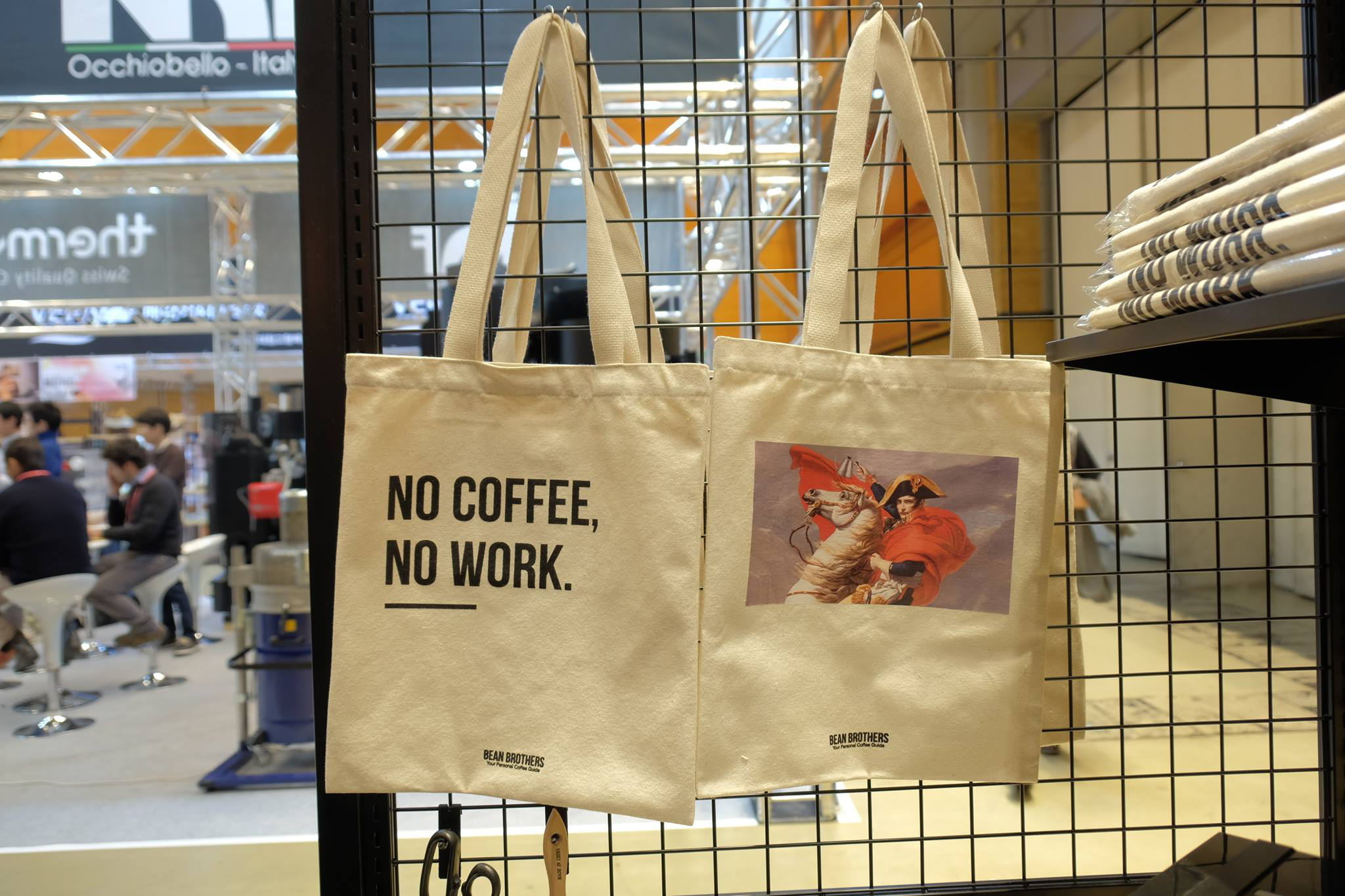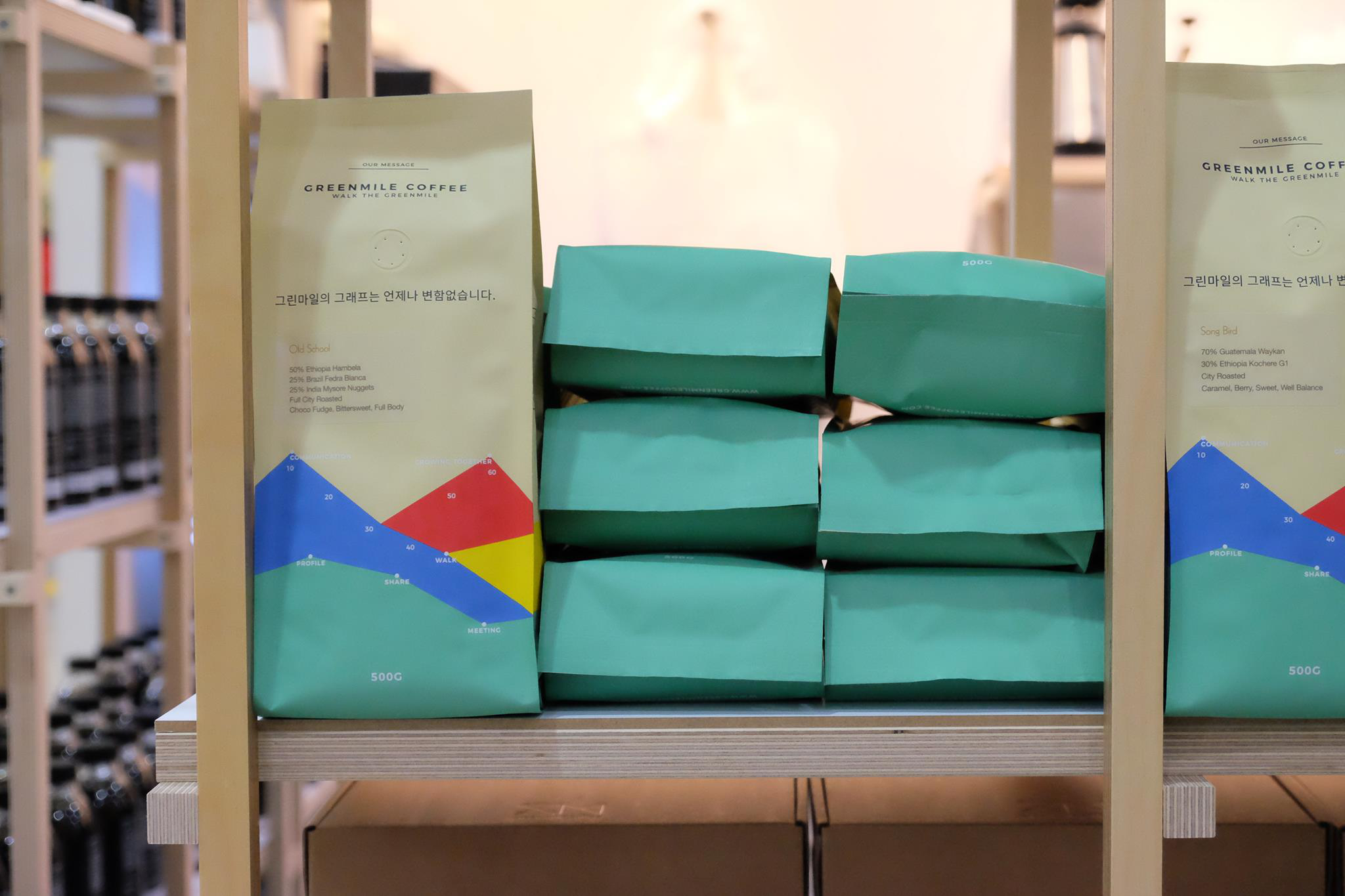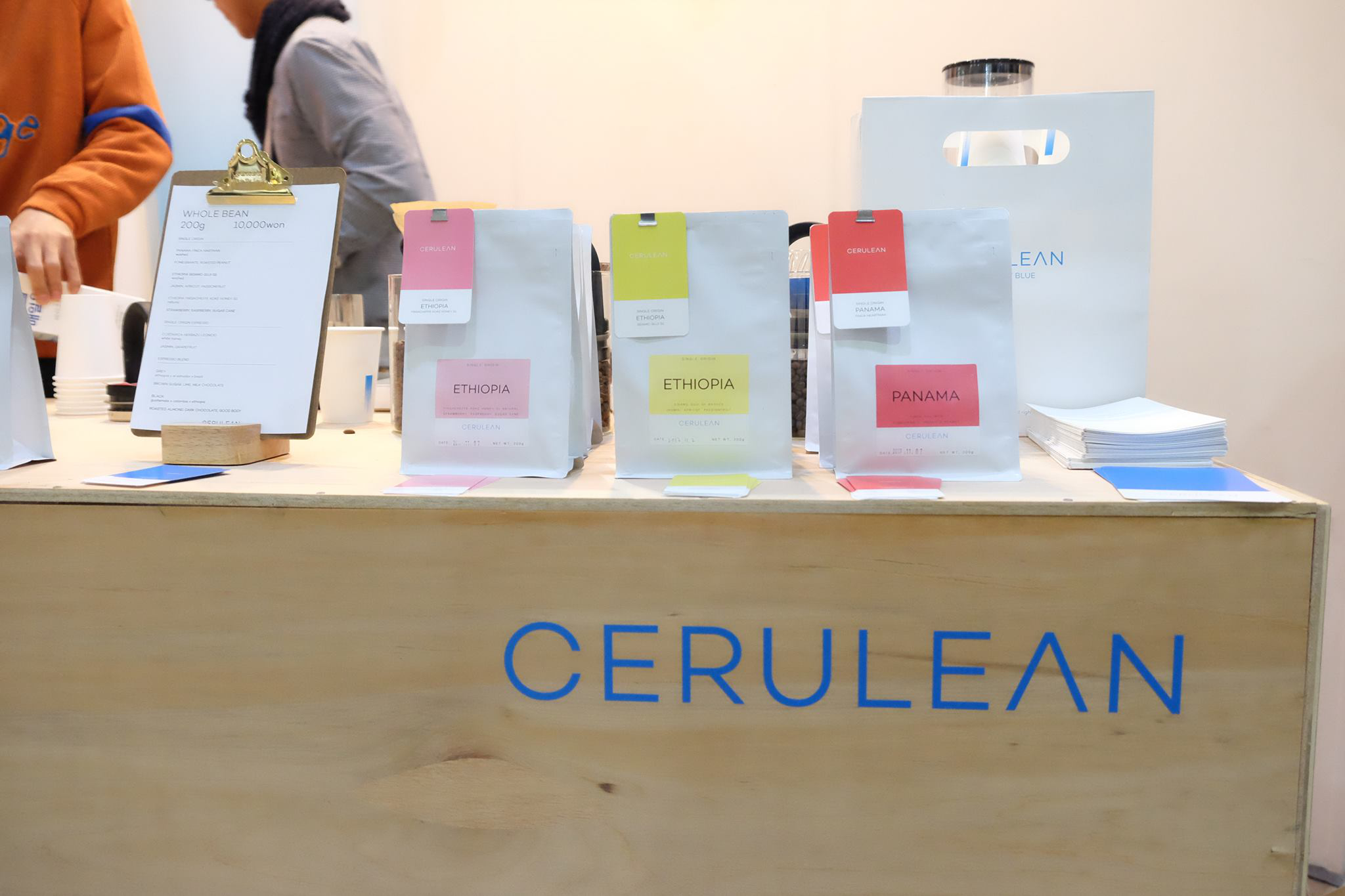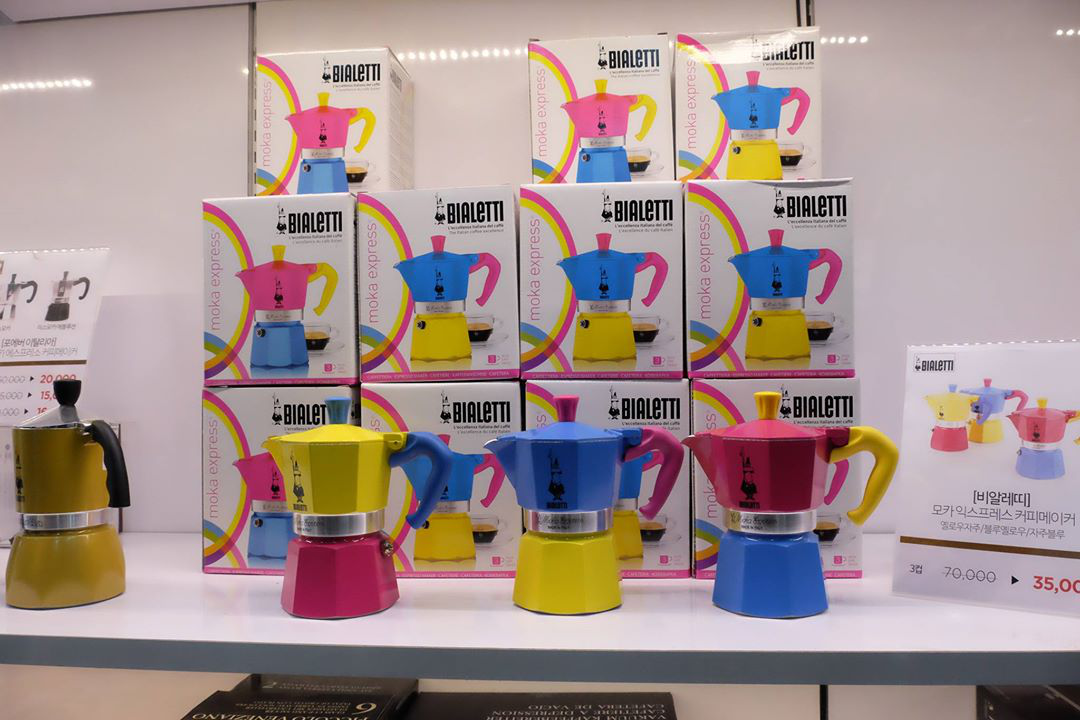 MINIMISING WORKING SPACE
It seems like Asian countries have a goal now to minimise barista's working space as much as possible. And Korea is keeping up with the trend. This time during CafeShow : 서울카페쇼 you could see a lot of innovations aiming to do exactly this: new HARIO automatic pour over Smart 7 BT, Brewie automatic filter drip machine, that can control temperature, volume of water and time of pouring/dripping. Moreover, there were seen built-in machines, that makes the tabletop much more spacious as the biggest mart of coffee machine or a steamer goes under the table, machines like MOAI Steam and Espresso Station and MAVAM Espresso Machines built-in espresso machine in pink gold were very impressive as they became a real highlight of a bar by minimising the wall of machinery a barista usually has.
ROASTER TO EVERY HOUSEHOLD
During this CafeShow : 서울카페쇼 you could buy everything you wanted: kettles, cups, roasted beans, green beans, coffee cosmetics and so on. Interesting trend is that green beans were popular not only during professional days of the expo (first 2 days), but also during public days (2 last days). You could see people buying green beans in 1 kilo bags to roast it at home as more and more people are getting deep into coffee and want to know how this coffee works and prepare it the way they want it. "Prepare with what?", you ask. In Korea there is a big variety of small roasting machines that can easily fit in a kitchen, like and even a Handy Roaster that reminds a frying pan (for coffee) from Waltz&Dr.Mahn (왈츠와닥터만 Waltz&Dr.Mahn). Waltz&Dr.Mahn (왈츠와닥터만 Waltz&Dr.Mahn) also hold roasting competitions each year, where everyone is welcome to participate. This way, the company tries to show that coffee roasting is not exclusive and you just need to practice and be interested.
BOOKS
South Korea seems like a very reading country, just look at the COEX Library and you will want to stay there forever. Books play an important role in local education, that is why it is no surprise that when people grow up they still take books seriously. At the Cafe Show you could see a lot of different books and magazines on every topic, it is nice to see that in such a high-tech city like Seoul people still prefer analog reading.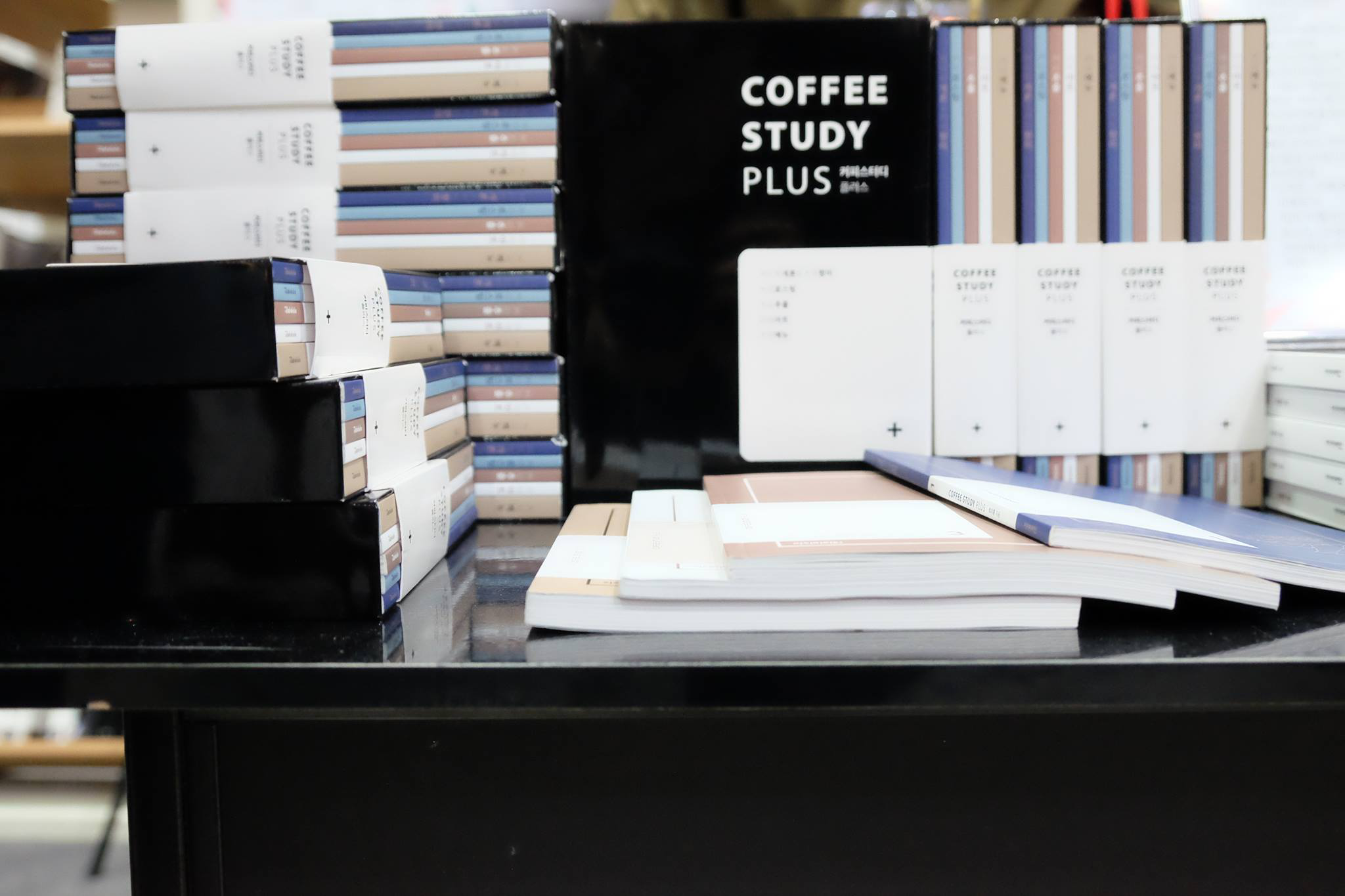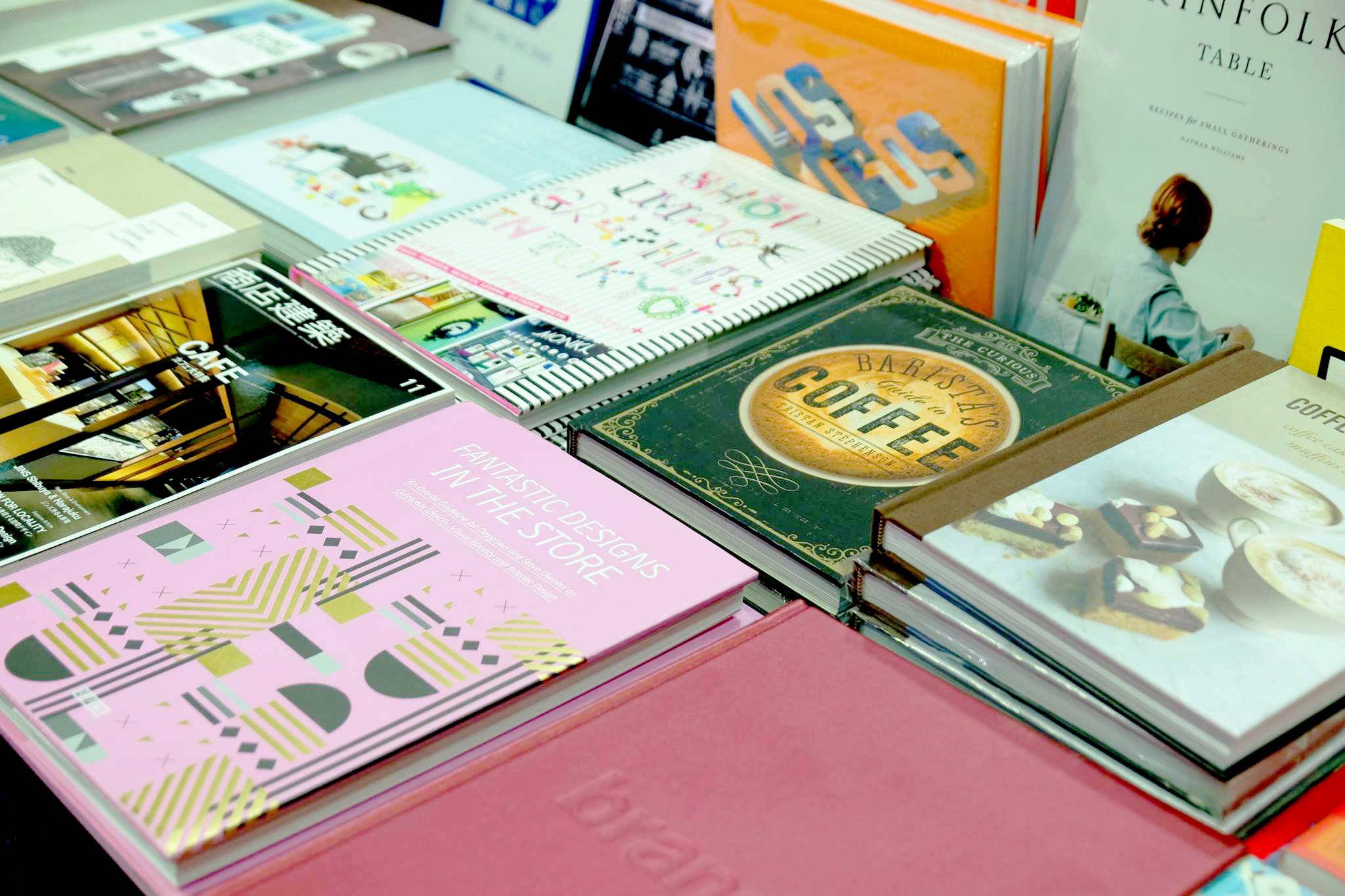 TRYING NEW COMBINATIONS
Walking around Seoul, visiting coffee shops and covering Seoul Cafe Show gave us a strong impression of this trend. Seems that Korean people want to discover as much variations of any drink as possible. Best example at the Cafe Show would be DaVinci Gourmet infused coffee. The company desired to bring new flavours and highlight coffee's profile with infused notes of fruits and berries. We tried lime with Ethiopian coffee. First a barista gave us to try it separately and then he united it into one great drink. The syrup highlighted sourness (as it was lime syrup) but it doesn't feel sugary or sweet at all. Gabo Coffee brought specialty chocolate and cacao cold brew to CafeShow : 서울카페쇼. The company works with cocoa beans from Ecuador, Nicaragua, Vietnam and Madagascar and even develop flavour profiles. This time they introduced cocoa cold brew which was something special.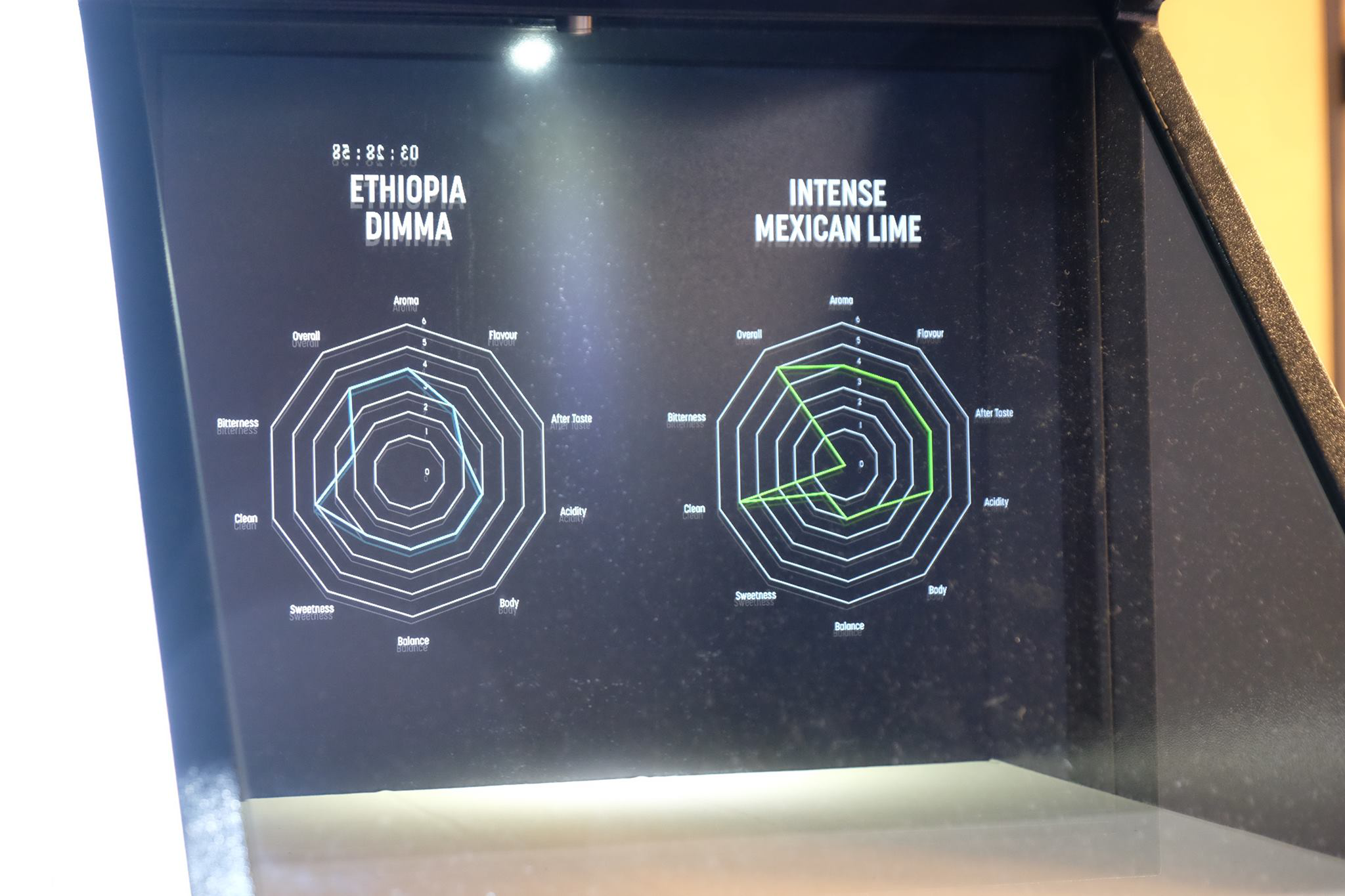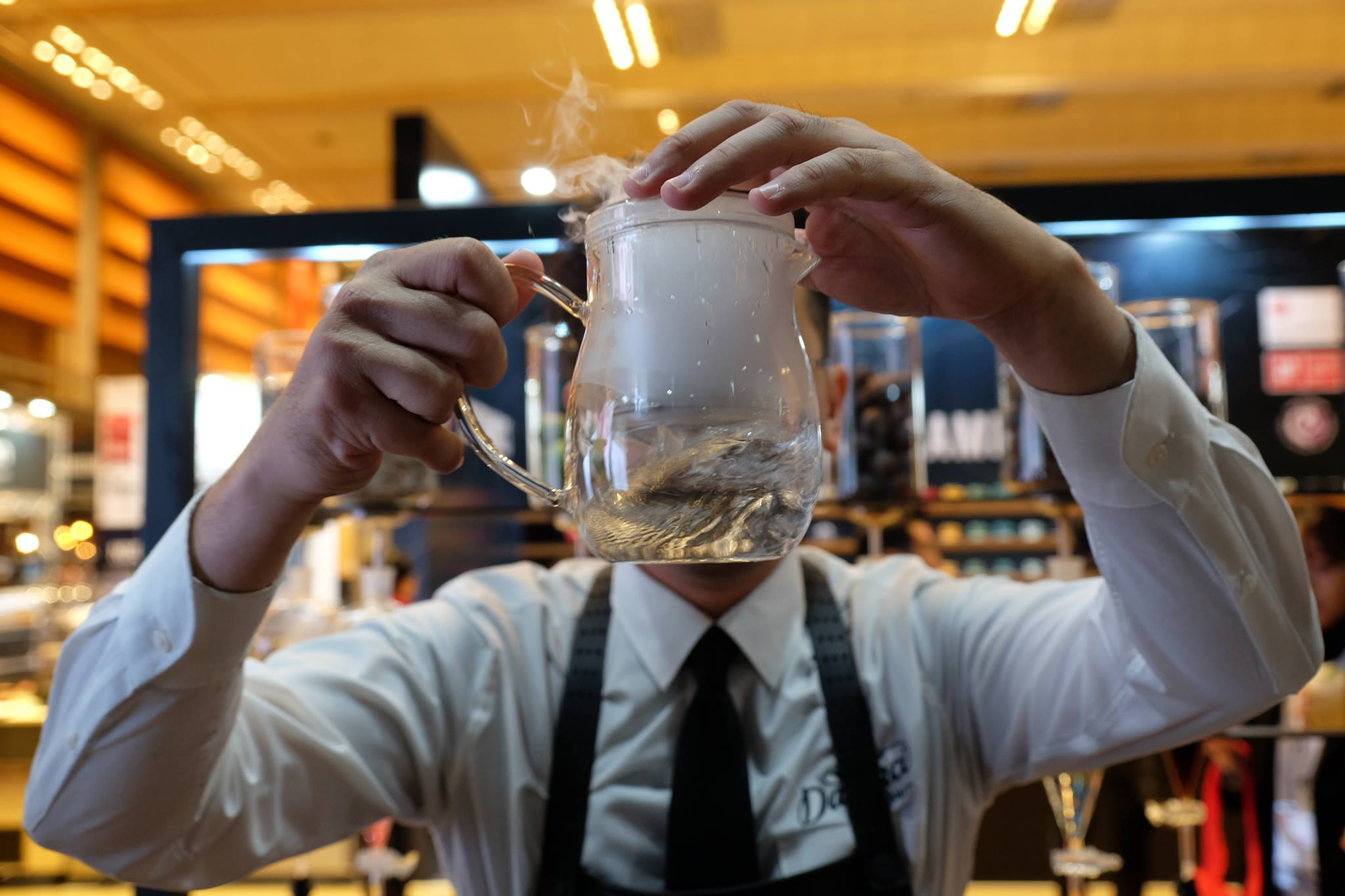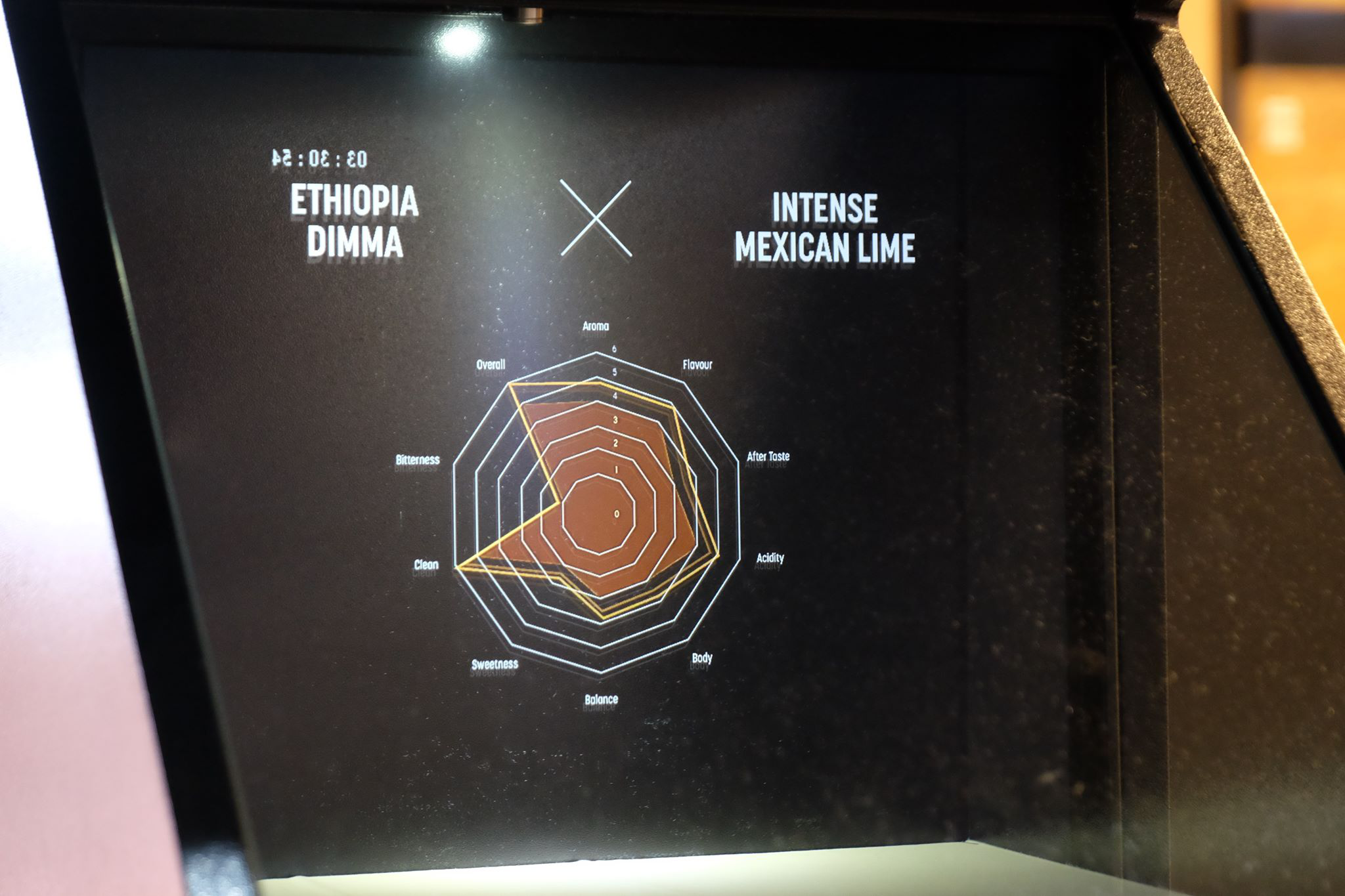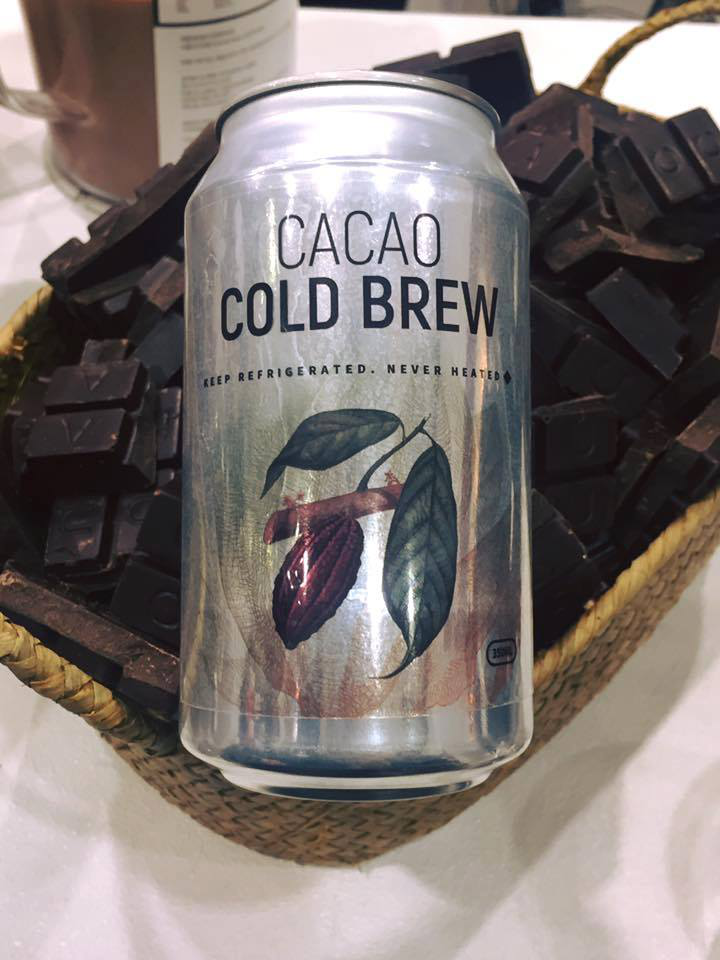 TEA IS BACK
Korea has a long tea tradition, even though it is hardly to notice on the streets of Seoul. It is due to the fact that recent years Korean people have been deeply in love with coffee and craving more and more knowledge about it. Nevertheless, tea is coming back into daily lives of Korean citizens. At the Seoul Cafe Show there was a whole hall dedicated to teas only: many different brands, including Higher Living, P&T Tea coffee, HigBetty Nardi, Twinings Tea UK and so on. 알디프 Altdifpresented not only tea this time at CafeShow : 서울카페쇼. The Korean brand presented tea infused perfumes. The perfumes are created with their unique blends of tea. So you can actually buy a favourite box of tea and a perfume that can be also used for home as well as for personal use.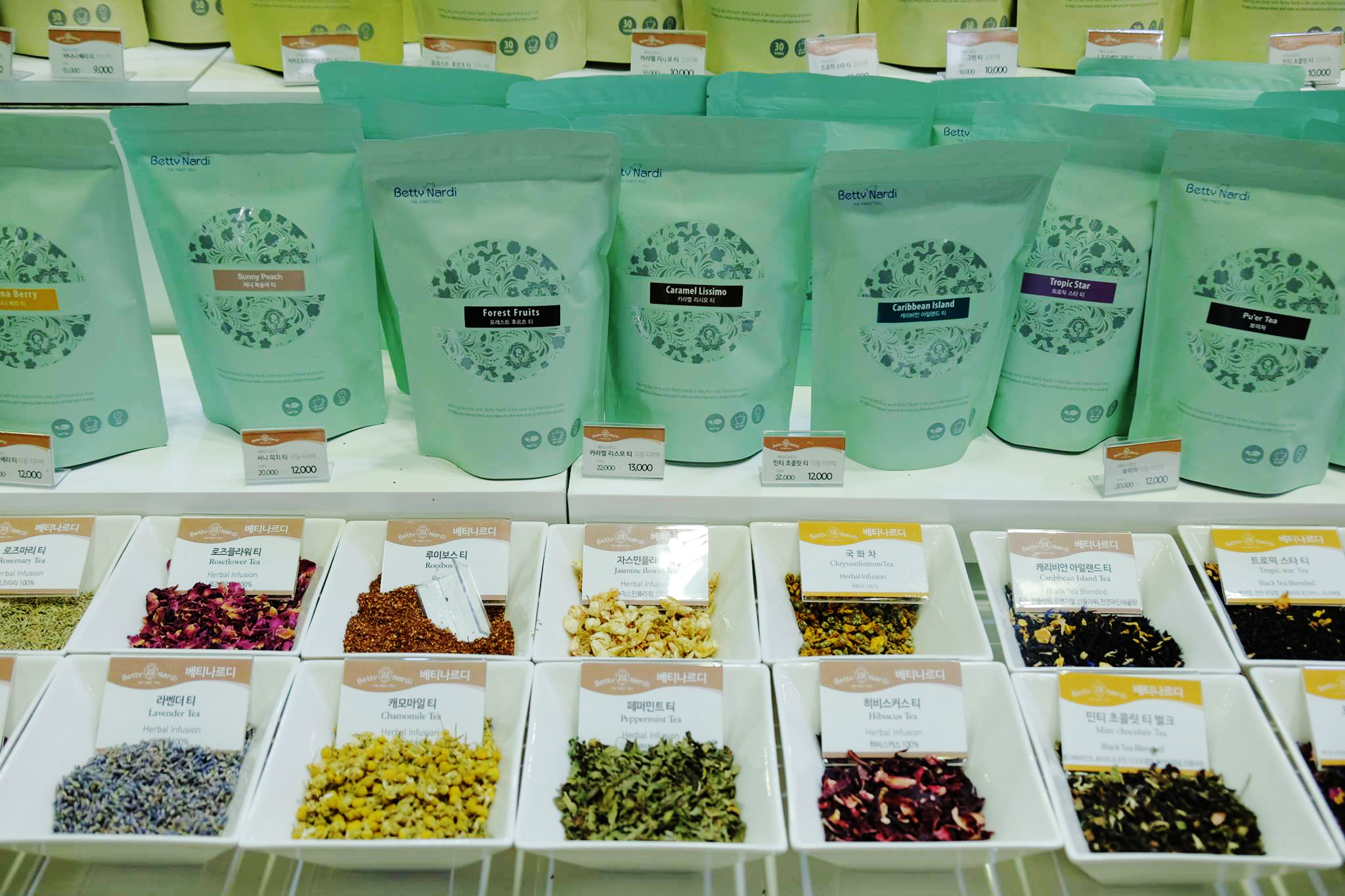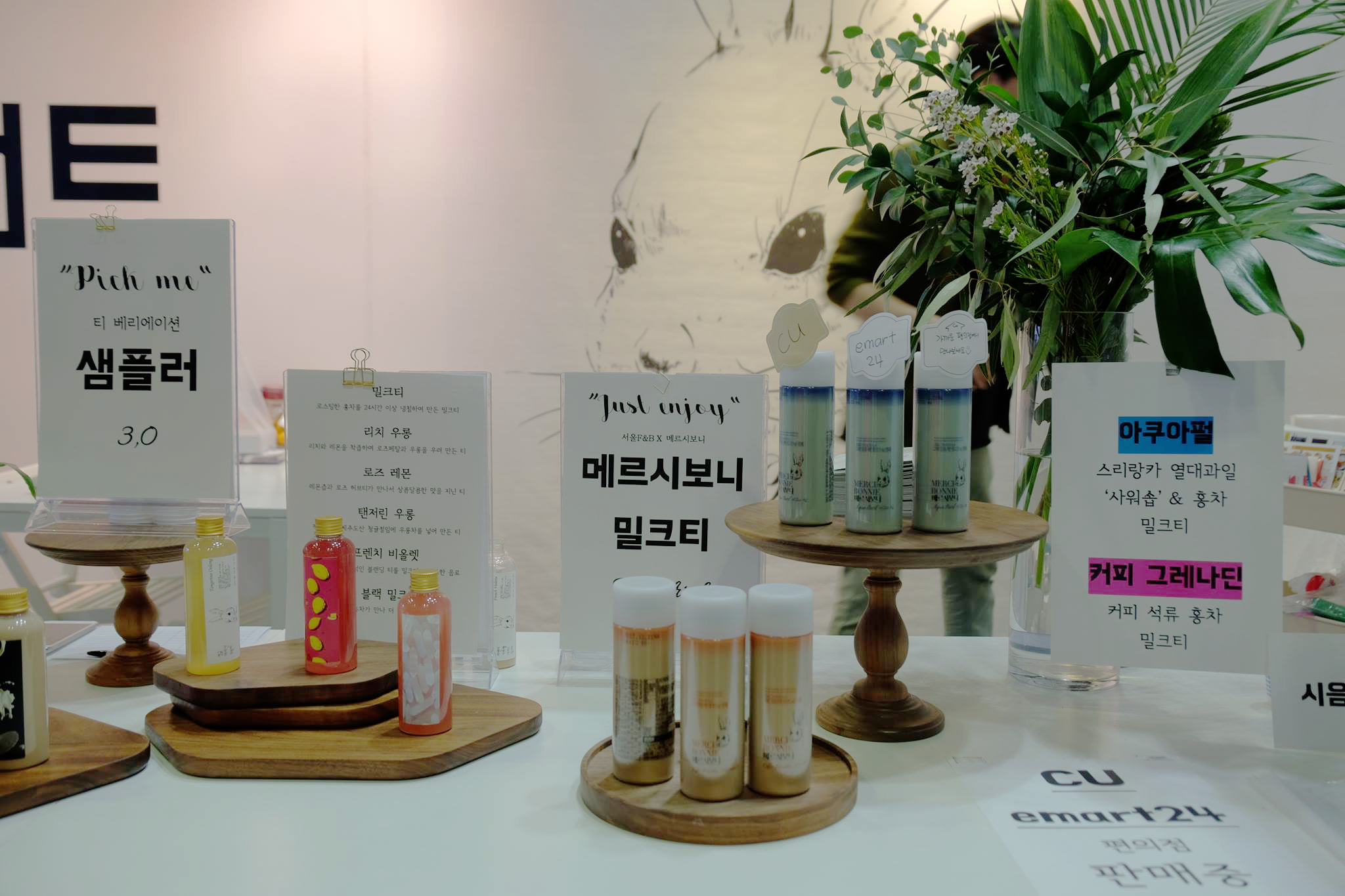 WORLD BARISTA CHAMPIONSHIP
Last but not least, World Barista Championship2017. The championship was a success, except for being competitive, it was also filled with knowledge and fun. People from all over the world (not only contestants) came to see who is going to be the best barista of 2017. And the World Barista Champion 2017 is Dale Harris from United Kingdom! Dale won from the first time, meaning he never ever participated in championships before. Clearly, a great talent. Second and third places were taken by Miki Suzuki from Japan and Kapo Chiu from Hong Kong. Even though there were only 6 finalists, we still congratulate each and every of participants for gaining this amazing experience and learn new things.
Thank you, CafeShow : 서울카페쇼, World Barista Championship and World Coffee Events!
See you next year in Amsterdam.
---