From the 16th April 2021, London Coffee Festival is back and going online! With over 12 hours of coffee content for you to stream online, La Marzocco continue to be proud supporters of the London Coffee Festival and will be hosting our own content alongside a range of well-known UK coffee personalities.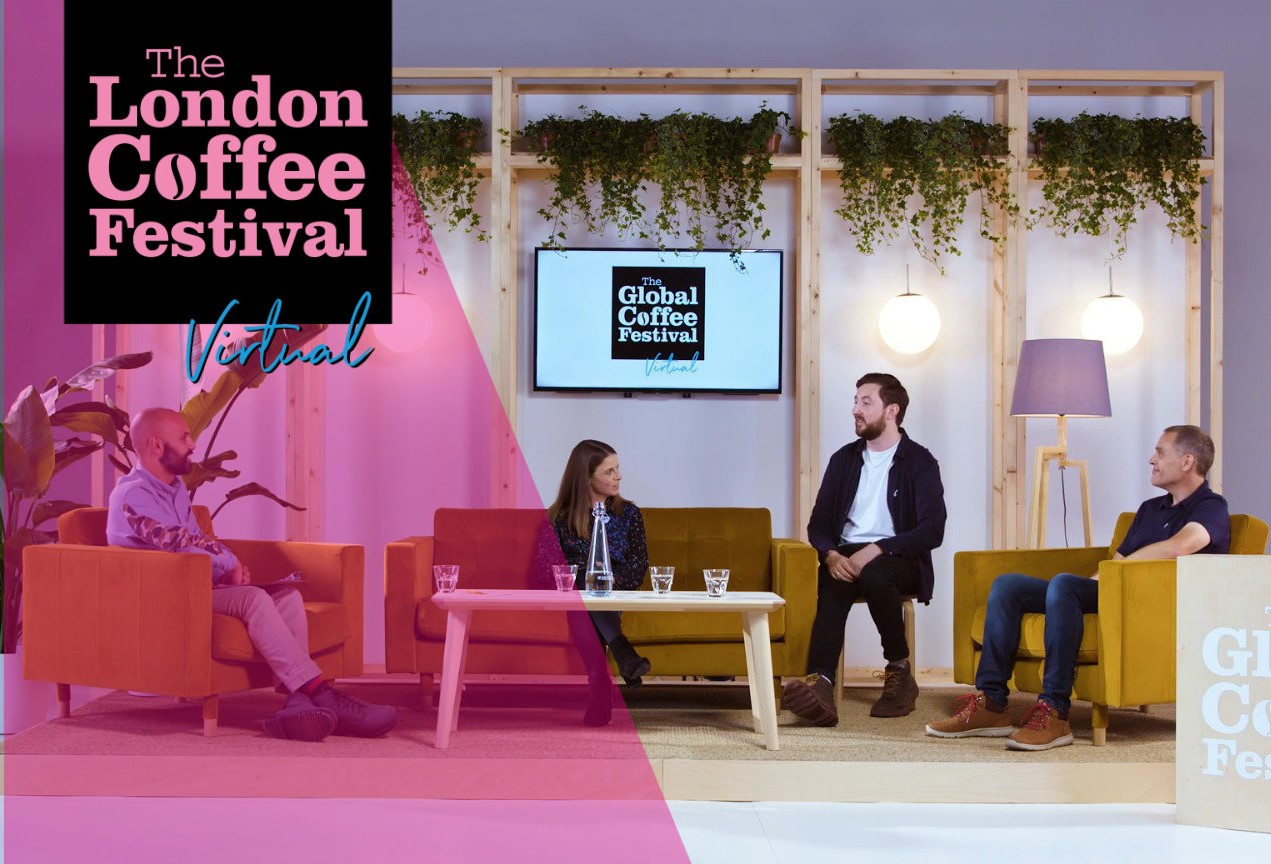 'London Coffee Festival: Virtual' is an Allegra Events Production, designed in response to the Covid-19 pandemic, proving a much-needed online platform for the coffee and hospitality community to share ideas and showcase coffee excellence, in an effort to connect, unite, celebrate, share knowledge and strengthen bonds. La Marzocco content at 'London Coffee Festival: Virtual' includes:
The Lab
Focusing on hospitality entrepreneurship and coffee within professional sports, La Marzocco are hosting two panel discussions:
'The Lab Panel: Hospitality Entrepreneurs' with Lore Salas, Founder of 'Dates & Avocados'; Zoe Lucock, Co-Founder of 'BOBBY'S'

and '

Trailer Trash'
'The Lab Panel: Performance, Culture and Community' with Carly Telford, Goalkeeper, Chelsea & England; Professor

Graeme Close, expert nutrition consultant to England Rugby and Aston Villa FC, and Head of Sport Nutrition

for the European Tour Golf; Alan Murchison, Performance Chef
Interviews
La Marzocco will be revisiting some much-loved faces from Global Coffee Festival 2020 to find out how the coffee industry has adapted to the pandemic:
'Social Impact: Careers, Coffee and Community, (RE)visited' with Well Grounded, The Feel Good Bakery

and

Off The Streets
'The Coffeepreneur: Coffee Business Interview' with Paul Kelly, General Manager of La Marzocco UK & Ireland
La Marzocco Showroom
La Marzocco will also be showcasing the London Showroom as we invite you inside our community hub in Shoreditch. With doors reopened in mid-April, we want to showcase what awaits anyone enquiring about connecting with La Marzocco, as well as showcasing the new GB5 S and GB5 X:
'Welcome to our London Home' with Ruth Calderwood, La Marzocco Home Coordinator; Dan Harvey, Marketing and Home Manager at La Marzocco UK and Ireland; Sam Nixon, TV Presenter, Celebrity Masterchef Finalist and La Marzocco Barista; and Samantha Avery, Founder of Coffee Architects
The True Artisan Café
The True Artisan Café is returning and celebrating its 10th anniversary as a unique and much-loved platform at the London Coffee Festival! We'll be joined by some of the members of the first-ever True Artisan Café as they share with us a series of mouth-watering signature drinks, as well as stories and memories of their coffee journey since the first LCF. Including:
Origin Coffee Roasters
Ozone Coffee Roasters
Nude Espresso
Allpress Espresso
Terrone & Co. Coffee Roasters
Clifton Coffee Roasters
Union Hand Roasted Coffee
Grind
As well as our sponsored content, we've been pleased that many London partners end-users feature in the Coffee Neighbourhood series. Exploring London's specialty coffee scenes, café concepts, hot spots and hidden gems, the Coffee Neighbourhood series explore North, East, South and West London communities to see the best they have to offer, including many amazing coffee spots with a La Marzocco.
You can find the full guide with all the 'London Coffee Festival: Virtual' sessions here. The passion, creativity and drive of the coffee industry should be celebrated and although we cannot meet face-to-face at coffee events just yet, the 'London Coffee Festival: Virtual', creates a platform that's a perfect place to connect, reignite and rebuild.
---