In conceptualizing the new Florentine Linea Mini, we thought back to our roots in Tuscany and to Florence – the home of the Renaissance and the birthplace of La Marzocco – to our heritage and tradition.
Our roots have always served a source of inspiration and thus was born the "Florentine"; the second special edition to the La Marzocco Home line. This line is dedicated to those who want to bring an exceptional cafè experience at home. The company is excited to introduce this new model to its audience as well as announce its exhibition at HOST Milan 2021, one of the most important tradeshows in the industry.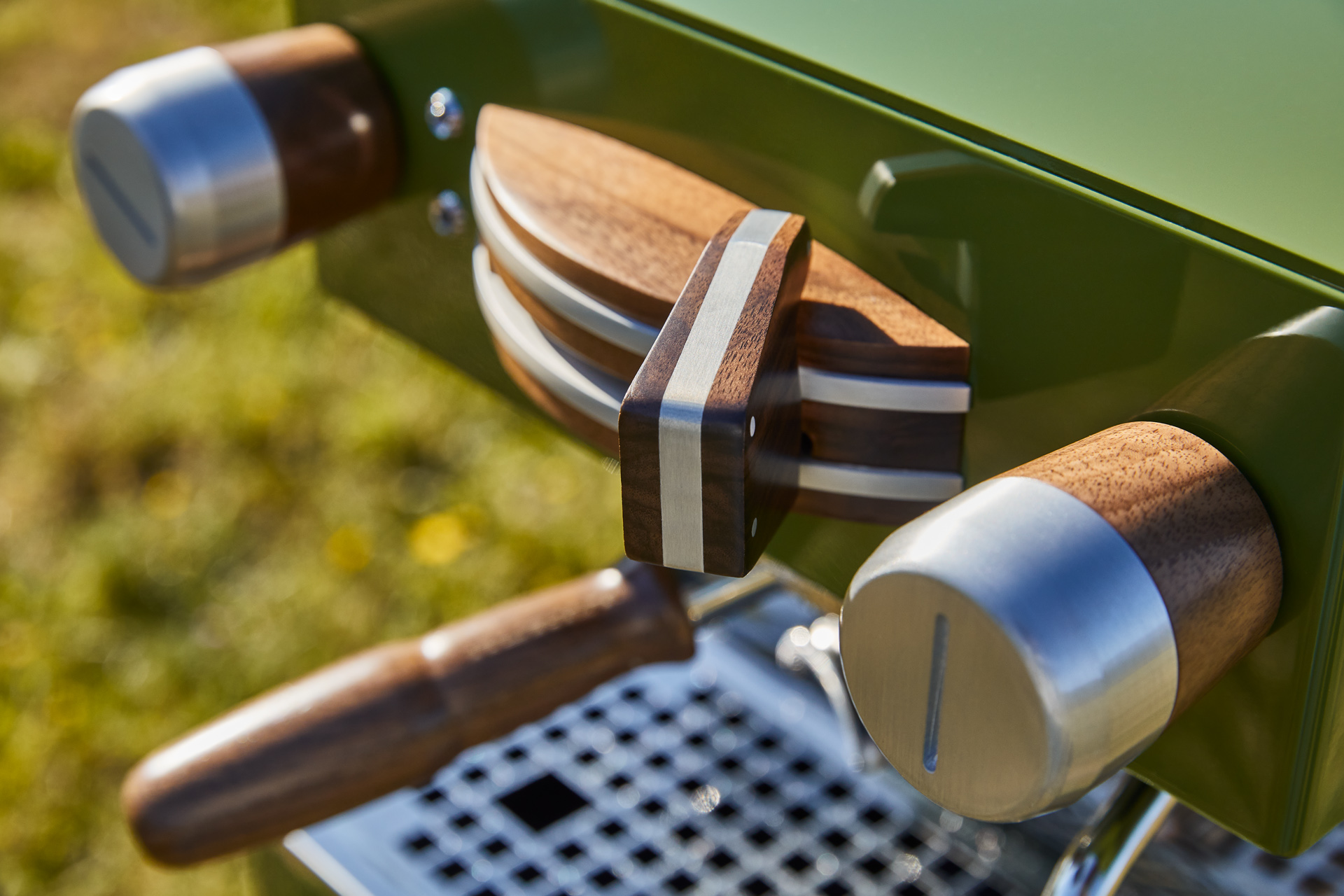 The new Florentine Linea Mini combines the strength of wood with elegant touches of brass. This machine celebrates the city of Florence itself, home to innumerable famous and prominent artists, architects, thinkers, and political figures throughout the centuries. The stunning green color invokes the feeling of the Tuscan countryside and its ubiquitous olive trees while also harking back to the elegance of Renaissance palaces. The custom wood paddle, paddle-cover, and steam knobs add warm earth tones to any kitchen. The polished brass logo is reminiscent of the golden lily which has been the symbol of Florence for more than 1000 years.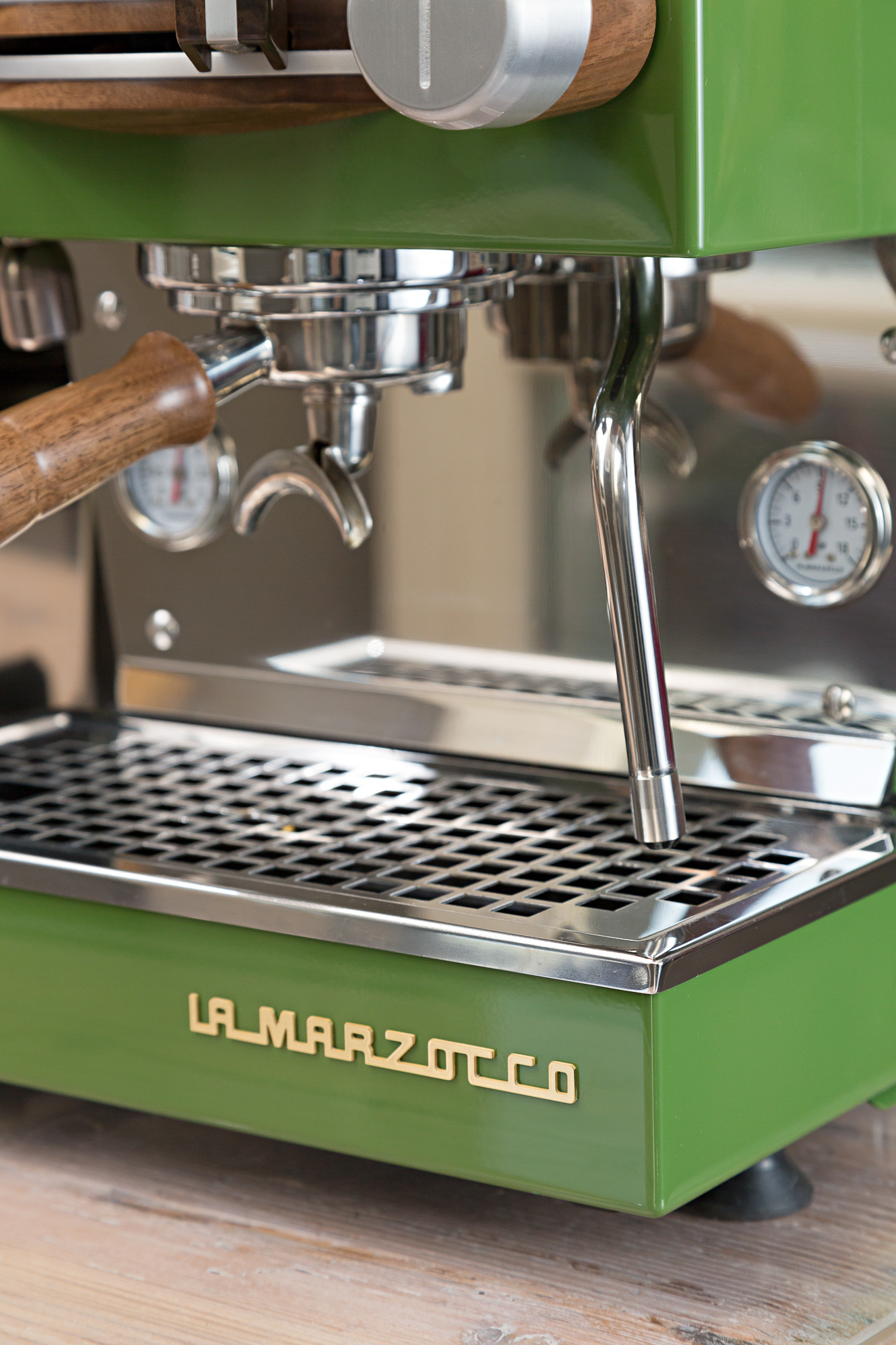 The Florentine Linea Mini, part of the La Marzocco Home line, is a coffee machine that embodies all the style, reliability, and performance of the La Marzocco Classic, it's parent product. Like the "Classic", it features a dual boiler system and integrated brew group for incomparable temperature and consistency.
La Marzocco Home was born in 2014, as a division for niche products designed for home baristas and not only, representing today a significant business for La Marzocco. Each year, the artisanal Italian manufacturer designs and offers new special editions and customizations to its range of equipment and exclusive accessories – all in the aim to complete and renew the at-home coffee shop experience.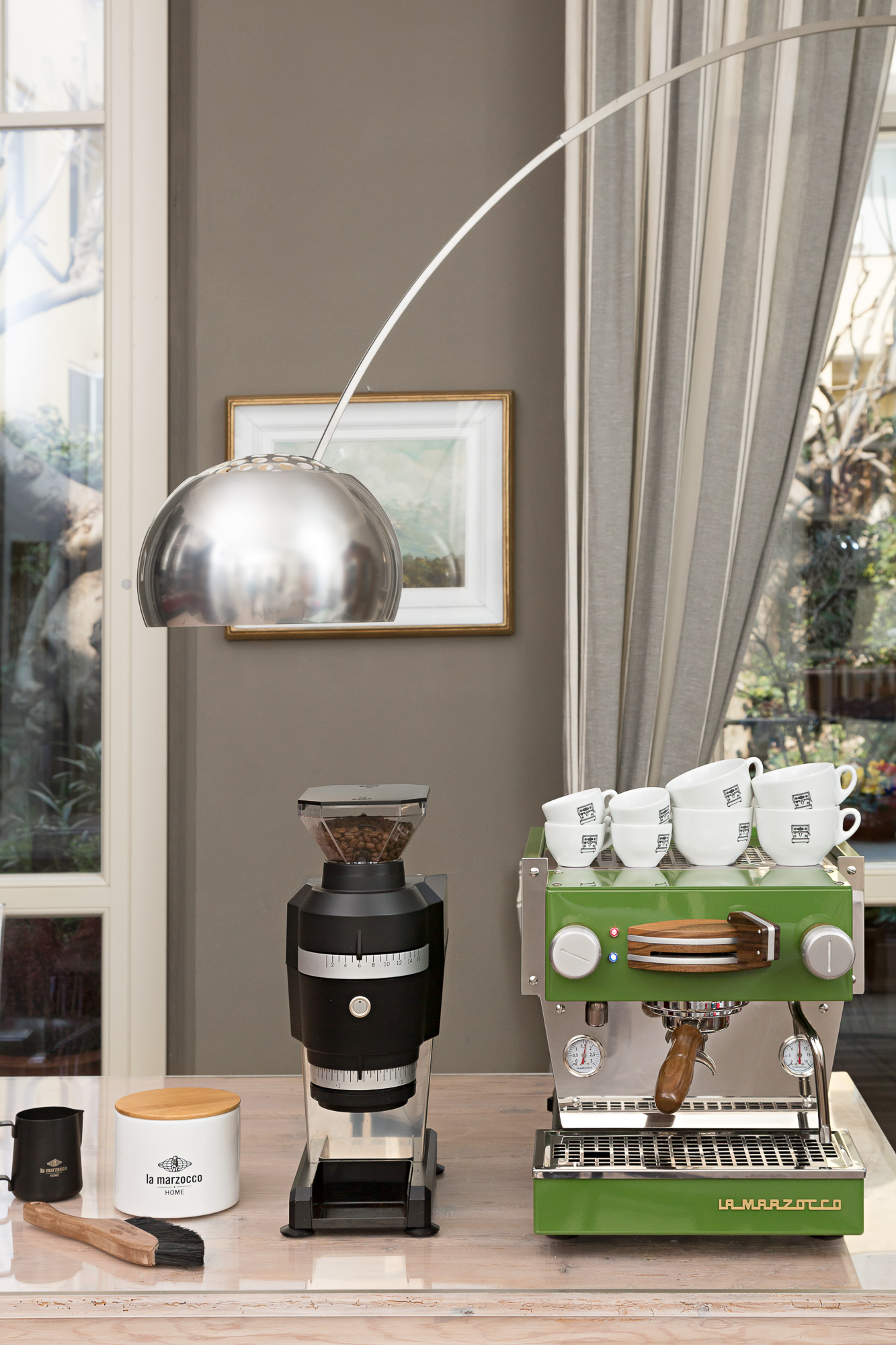 Lastly, it features advanced connectivity features through the La Marzocco Home mobile app.
One of the company's goals has always been to offer thousands of coffee enthusiasts around the world a unique and professional centerpiece espresso machine, capable of delivering a perfect cup of coffee.
---