SHANGHAI, Dec. 21st, 2020–La Marzocco China announced the opening of its new Shanghai showroom, where end customers, resellers, coffee masters and journalists all gathered together.
In 2017 La Marzocco celebrated its 90th birthday and its official entry to China. Three years later, its brand-new showroom settles down in Jing'an District, Shanghai.
The new showroom breaks the bonds of space and infuses Italian elegance into the concrete room with wing-shaped ceiling design. Against the deep brand color and specially-designed light, the machines look even more elegant.
The space is divided into three zones, semi-automatic espresso machines for commercial use, modbar series and single group machines, to present the essence of espresso.
Though Guido Bernardinelli, CEO of La Marzocco, as well as three brand representatives, couldn't attend the event due to the pandemic, sent their warm messages and Christmas and New Year greetings to everyone at the event.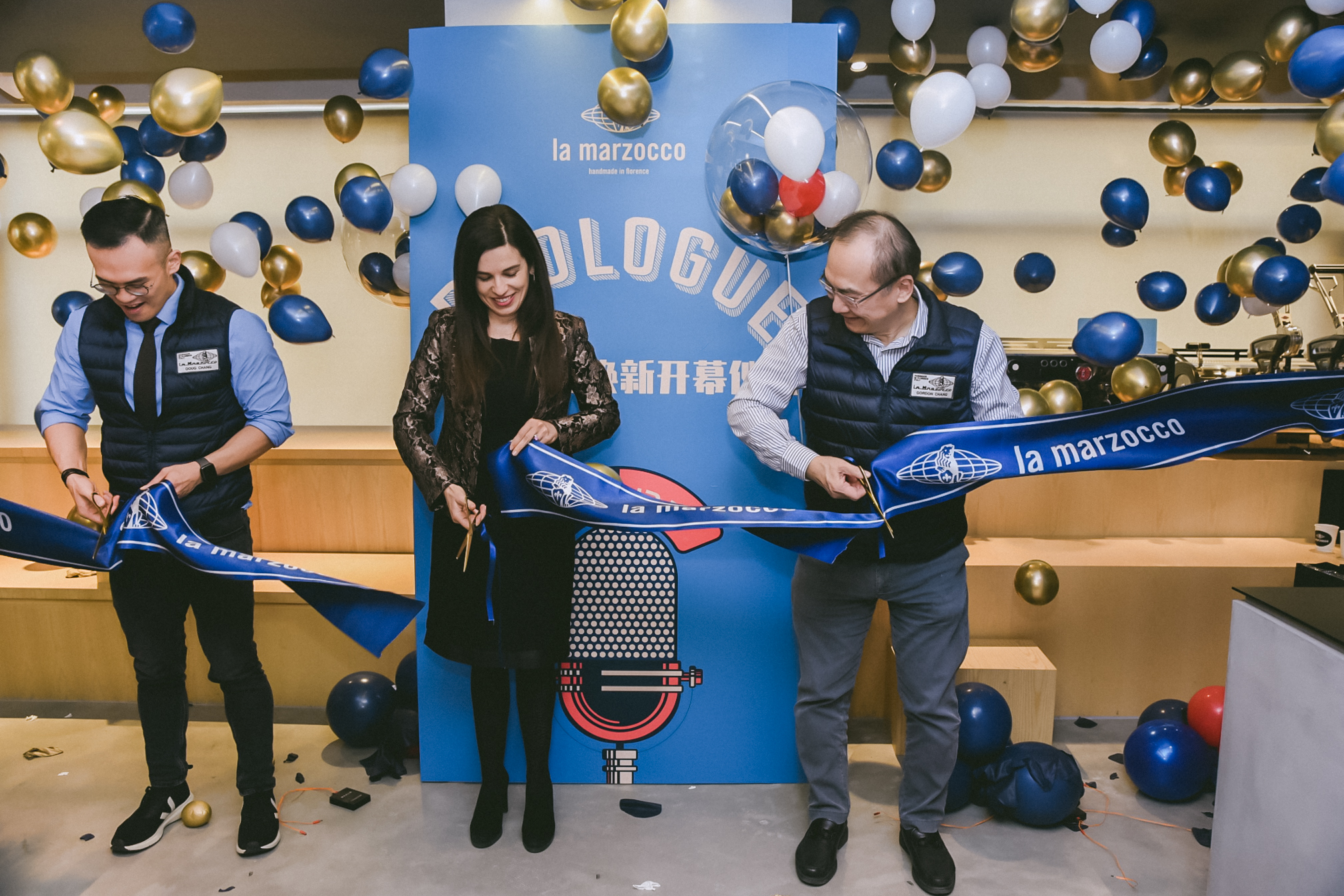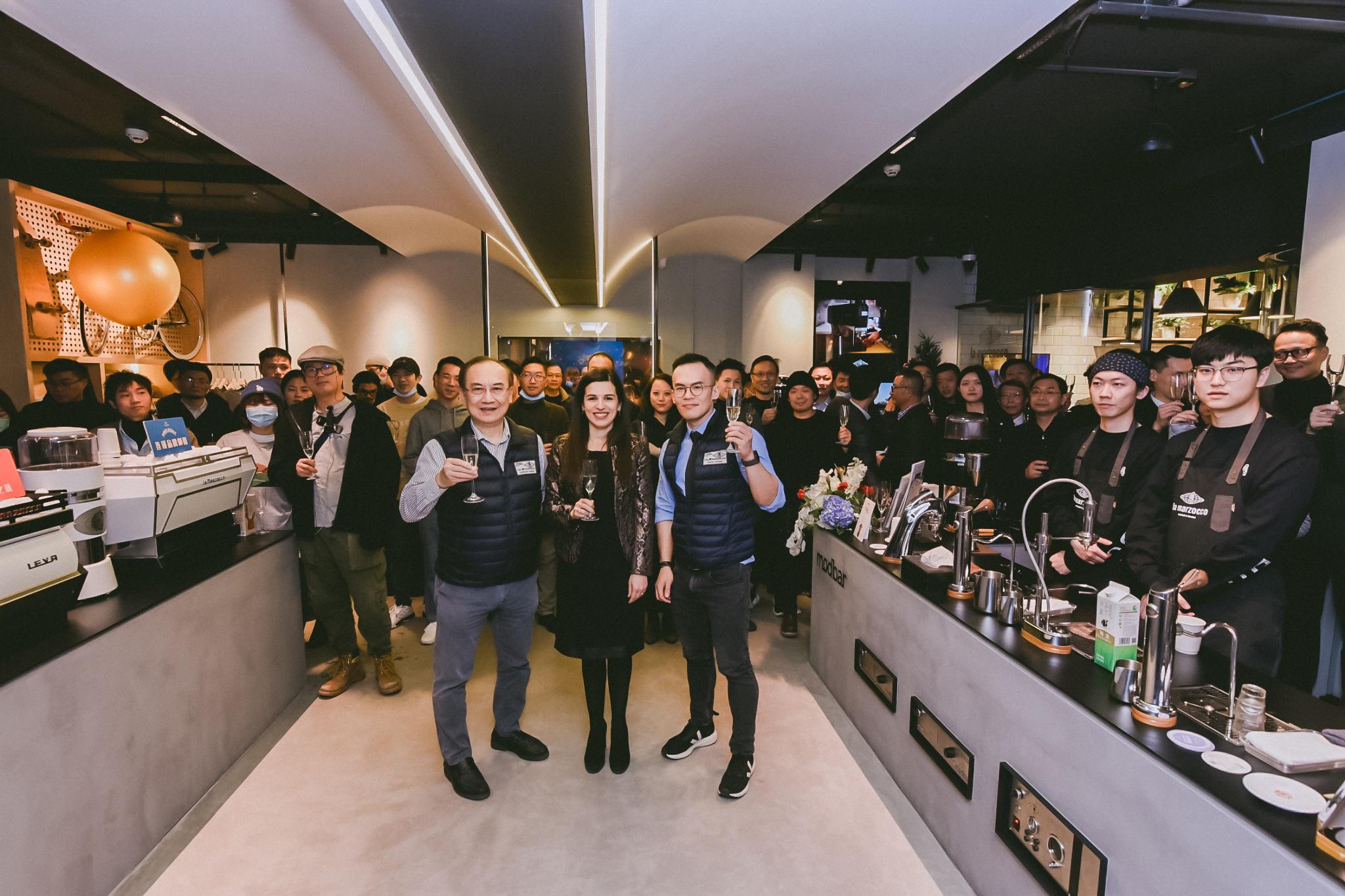 Gordon Chang, General Manager of La Marzocco China, delivered a warm speech, followed by his fellow Douglas Chang, GM Assistant and Sales & Marketing Director. The two representatives of La Marzocco China cut the ribbon of the new showroom together with Ludovica Murazzani, Commercial Consul of Consulate General of Italy in Shanghai.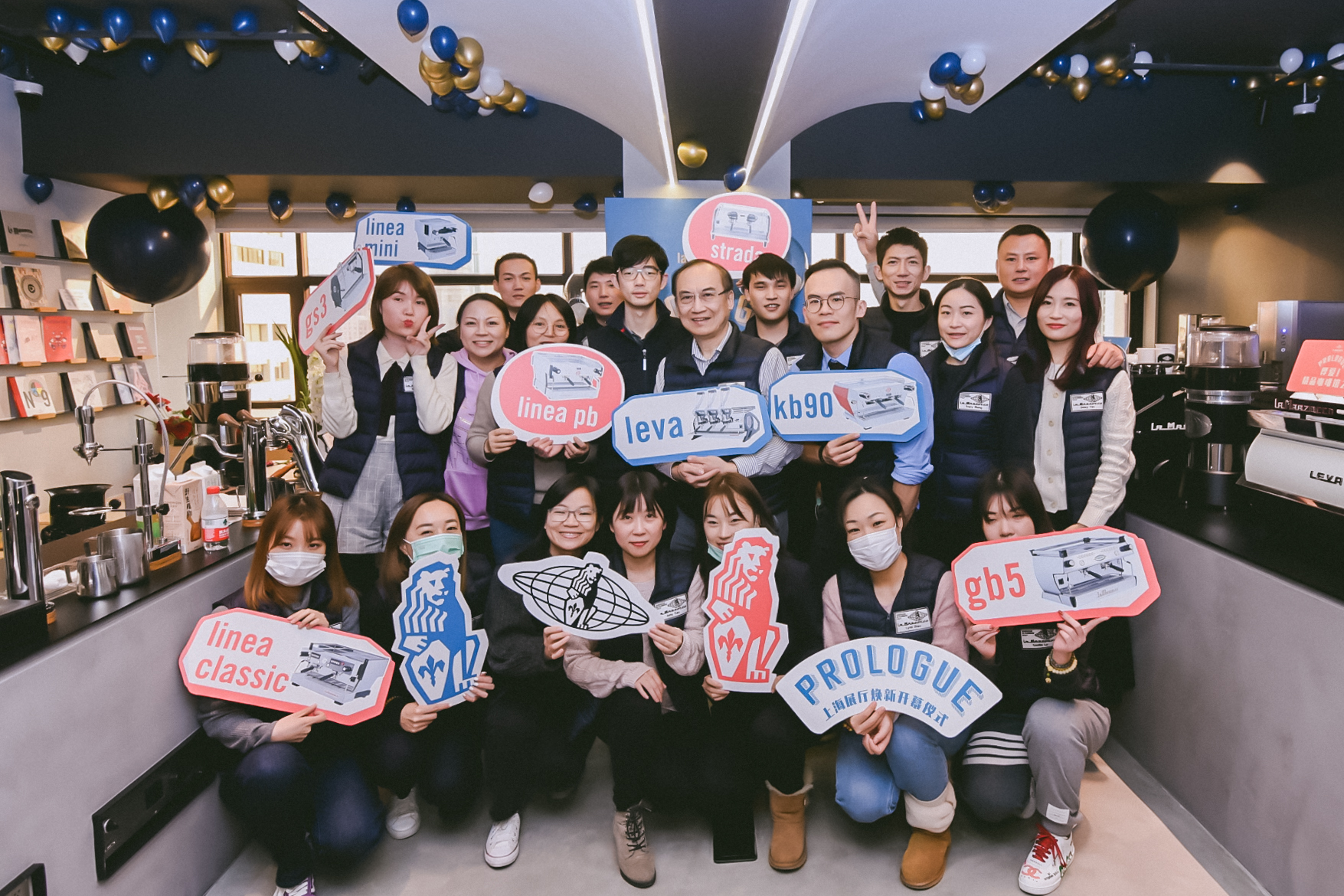 As Gordon Chang said, La Marzocco is always dedicated to providing better service to customers.
We really look forward to closer cooperation and interaction between La Marzocco and the Chinese market, and we talk with some guests to know their story with La Marzocco.
---