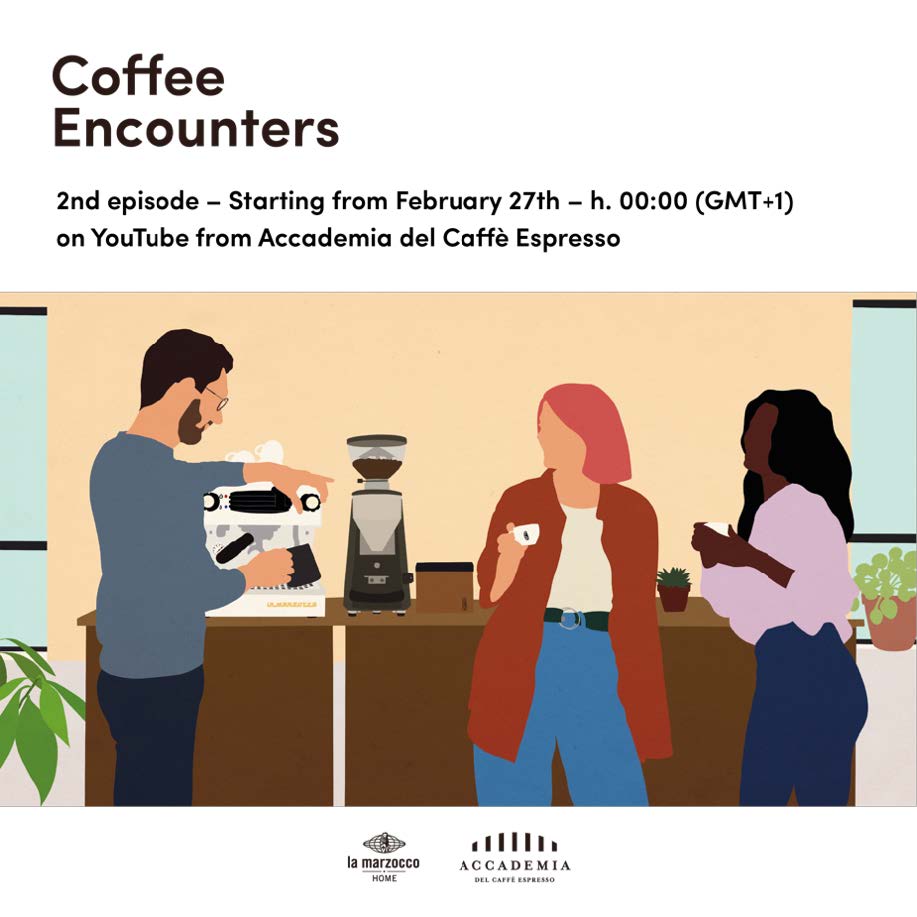 La Marzocco Home is glad to present a new format of online events, a series of episodes that will be live streamed once a month on YouTube for 48hours.
Coffee Encounters aims to show a mix of content around the company's history, machines and world of coffee, together with live demos, delicious recipes and much more; all of this while showcasing the beautiful spaces of La Marzocco's Accademia Del Caffè Espresso, an innovative and inclusive cultural center rising amongst the beautiful foothills near Florence.
The coffee community online will be invited to watch interviews from industry representatives, listen to backstage stories, hear the voices – and learn tips and fun facts – from skilled craftsmen and talented professionals from within the Tuscan facilities as well as from La Marzocco partners and offices around the world.
Whether you are a coffee "geek" or a coffee enthusiast, whether you love artisanship or are just interested in the processes behind what's "handmade", whether you love espresso or prefer a different kind of brew, you will find that Coffee Encounters is cut out just for you.
To subscribe to the next episode please click on this Eventbrite link.
---