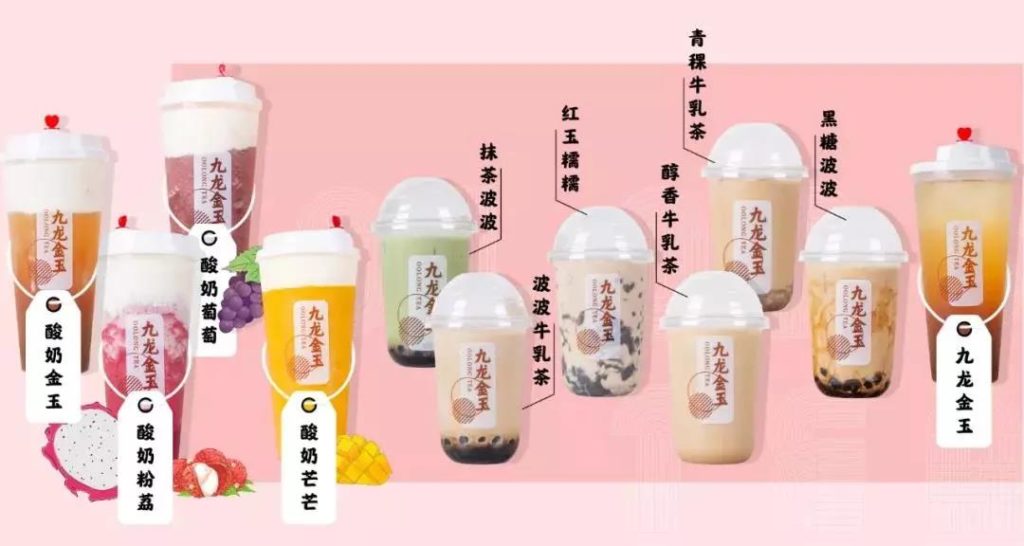 If you think you could only get fizzy drinks in KFC stores, you are wrong! KFC Hangzhou last week introduced a series of new beverages, totally 11 different flavors. The four categories include milk cap tea, milky tea, "dirty" tea (tea with brown sugar syrup) and brewed single origin tea. But you won't find KFC's logo on the packaging, which only has Oolong Tea with its Chinese characters "九龙金玉".
The new drinks are available in only 13 stores in Hangzhou, the capital city of Zhejiang Province, China. The price of the new series is about 19 yuan (US$2.75) each. The milk cap uses Greek yoghurt instead of traditional whipping cream while the base tea is oolong from the Wuyi Mountain. It remains unknown whether the new beverages will be for sale in more stores across the city and the country.
Since KFC launched its own tea shops in Beijing, Shanghai, Hangzhou and Shenzhen last year, it's obvious that the fast food brand is now seeking more possibilities for development on the local market.
* Photos provided by KFC Hangzhou
---