Every morning millions of people pay from 1 to 5 dollars for a cup of aromatic coffee, which brightens up the beginning of their day. We do not regret paying this money, because in return we get not just 150-200 ml of a drink in a cardboard cup, but a good mood, cheerfulness and generally good luck that someone tried and brought to our world (if we are lucky, even with love) …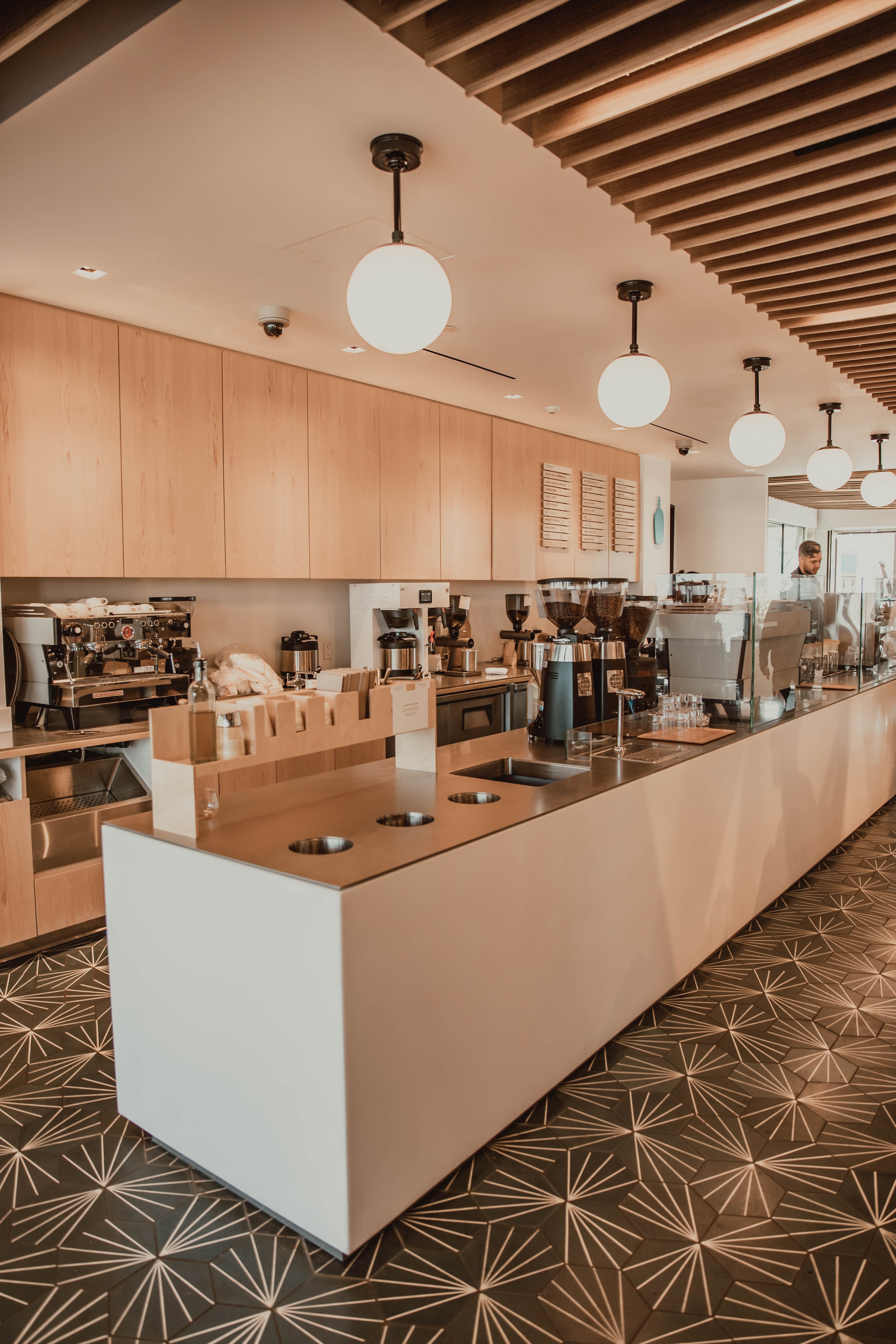 But how much is this pleasure really worth? We thought and calculated.
As with any served food, the price for coffee is made up of the cost of the ingredients used to make it and the cost of creating and maintaining it, as well as (in some cases) the cost of the utensils. Below we will look at typical costs for a small cup.
Coffee
To prepare one cup of standard Americano, cappuccino or espresso, barista uses on average about 18 gram of ground coffee. Sometimes more, sometimes less. At the same time, the cost of beans, of course, can be very different: often small "specialty" coffee shops prefer elite varieties, in the chain ones the beans are usually the cheapest ones; but in most cases this is a standard amount of about several cents per gram. Thus, the cost of the coffee component rarely exceeds couple of cents per cup. At the same time, the coffee that is used in the "mass market" rarely costs an institution like Cofix or One Price Coffee more than 1 dollar per cup. In fact, their coffee is not bad, it is simply purchased in large quantities from regular suppliers and therefore has such a low cost price. If the owner of the coffee shop is focused exclusively on specialty coffee, then the price for making a small cup can rise up to 50 cents.
Milk
The price of milk in the store varies from 0,5 to 1 dollar. Most often, the owner of a chain coffee shop chooses something from the middle price segment, that is, for 0,7-0,8 dollar, "loners" prefer to take higher quality milk (for example, Parmalat, which costs about 1 dollar).
One portion of a small cappuccino or latte is made up of about 120-160 ml of milk, meaning that the cost to fill a cup is approximately 11-14 cents.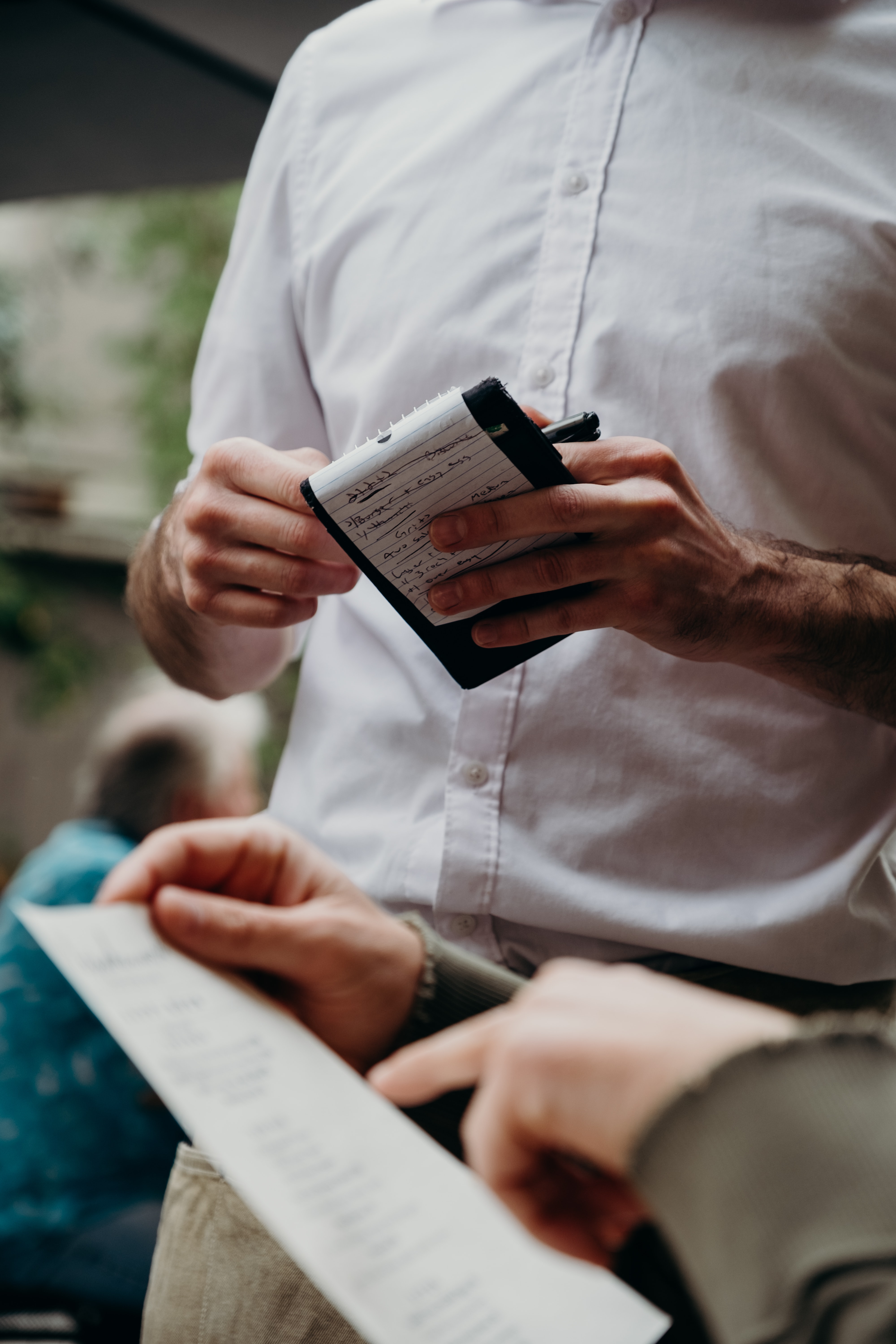 Rent & employees
Something not so obvious is that payment to cafe employees, rent and other additional costs of the coffee shop are also included into the final price of the cup. This figure will vary greatly from place to place, but in general, as a rule, it is about 5%-10% "per cup". For example, a calculation if we use coffee 13,5 UED per kg:
Coffee -18 g (1,8% of the cost per kg)

Water-75 ml (1% of the cost, taking into account the use of special water treatment),

Work of an employee – 0,5% of the cost per cup of coffee,

Electricity – 0,7% per cup.
Thus, the cost of making a standard cup of Americano is a maximum of 0,6 USD, taking into account all costs (including good coffee); and sometimes it can be even less than 30 cents (mass market). Everything else is a margin difference, because of which the coffee business seems to be one of the most profitable not only in our country, but also in the world.
Something unpredicatble
But … only at first glance: in fact, this is far from the case – there are too many "pitfalls" here. The owner has to take into consideration many things:
not always predictable wear and tear of equipment (a good coffee machine is expensive, but it can also break down),

instability of customer flow,

human factor of personnel,

sudden changes in taxation,

rent or sanitary requirements.
So often the difference between the theoretical cost of a cup and the actual cost is quite noticeable, and the real income of the coffee shop is not as large as we would like.
In other words, when we pay for our cappuccino, we do not leave so much money in the pocket of the owner of the coffee shop: a significant part of the amount really goes to cover the costs of the establishment.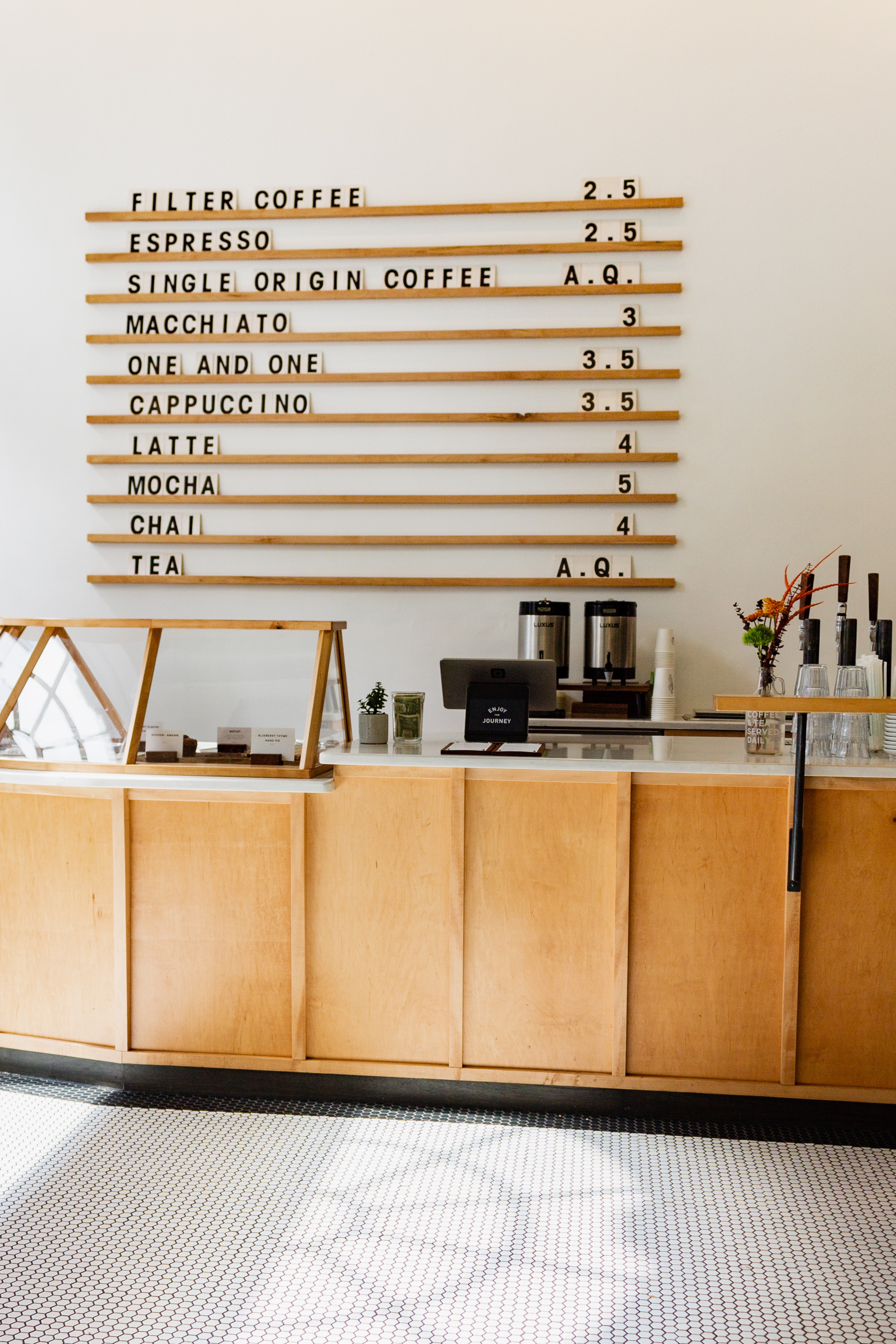 Location
But what else affects the price of a cup of coffee? Each city has a division into districts. If we consider the example of Moscow then:
There is a center, within the Garden Ring, divided into visited (tourist areas) and restaurant locations, or as they are called the restaurant route. The main parts of the restaurant center are Patriarshiye, Nikitskaya Ulitsa, Sretenka, Dmitrovka, Kuznetsky Most. In fact, the opening in these areas seems to guarantee you a certain success.
There are areas of business centers, which in turn are divided into solvent and average ones:
"White Square", "Avtozavodskaya","Moscow City". Opening in these locations does not guarantee you a lot of money for a sky-rocketing success, but it will allow you to maintain stable traffic.
And of course, the "sleeping" areas. Most often, these locations were underestimated (before the pandemic), now opening in a residential area or a complex allows you to have a stable income and regular guests, but we must not forget about fair pricing in such areas, conditionally a cup of coffee should cost 2,6-3,5 USD per 300ml.
Concept
That's right, not only raw materials and location set the price, but also, of course, the concept.
On average, it is the concept that shapes the vibe that will play the role in customers visiting and coming back to the establishment.
We can consider several working concepts in Moscow.
Coffee shops with a low average check, which are usually found in subways, metro stations, train stations or any other shared spaces:
Competent coffee. The chain of coffee shops in the libraries first worked not very successfully, but after changing beans supplier they began to delight not only with excellent locations, but also with delicious drinks. The assortment also includes baked goods, light from windows and an excellent selection of books – what else do you need to pass the time? Average cost of a drink 12 USD per 300 ml of coffee.
COFIX is an international chain of coffee shops with a low fixed price for all products: coffee, fresh juice, desserts, pastries, sandwiches. The average cost per 300 ml cup is 1 USD.
One double coffee shop. One & Double is a unique fix price coffee chain with premium quality products at affordable prices. They use only fresh and quality products from leading suppliers for the premium segment. Our assortment is offered in two price categories: 100 rubles for a full size and 50 rubles for a dish in a tasting format. We cook toofe from freshly roasted grains, we prepare fresh pastries for breakfast.
The average cost of coffee in low-average-check places is 1,5 USD per 300 ml.
Coffee shops with a high average check, and a brand idea that is communicated to guests through a product or service: dishes, salads and more at a the same price
FLIP chain coffee shops. Flip showcases its vision of a modern coffee shop. The coffee house unites in itself not only the atmosphere of a coffee house familiar to the guest, but also a wonderful store. There you can find eco products for every taste. The average cost of a drink is 4,5 USD for a cup of 300 ml, a dessert is 3,5 – 6 USD.
FLOO coffee shop. A coffee shop in which the guest takes the first place. In this coffee shop you can not only eat, but also buy coffee beans, capsules, instant coffee. The average cost of a cup is 4 USD – 300ml.
INTROVERT coffee shop. A bit secretive (the roasters are kept as a secret) and very beautiful: painted concrete walls, vintage furniture and large mirrors in gold frames. The DJ booth hints at upcoming parties. Average cost of a cup of coffee 3,5 USD – 300ml.
POINT COFFEE AND FOOD. Correct coffee and signature food on Sadovnicheskaya embankment in the center of the office cluster. A strong team of professionals and juicy beans from specialty roasters Sweet Beans regularly gathers coffee lovers at morning cuppings. Perfect synergy of coffee and milk, no ready-made syrups – all the ingredients of the author's drinks are prepared by the staff. The average cost of a cup is 2,6 USD for 300 ml.
Drink it coffee shop: a nice, light cafe with light furniture and pillows, breakfast all day long. The coffee menu has alternatives and a classics. Students get discounts for their own thermal cups. Average cost of a cup is 1,5 USD – 300ml.
Coffeemania. The place is not only expensive and high society, but also is a pioneer of coffee making. No, "Coffeemania" is not a coffee shop – it is a restaurant with a full menu, described as "drink coffee, chat", which in fact – courting, delicious food and coffee – does not spare the bill. The average cost of a cup is 6 USD – 300ml.
The average cost of coffee in branded places is 3,7 USD per 300 ml.
Coffee houses that are opened by restaurateurs: with an innovative approach to the product, restaurateurs often have much more insight and opportunities for a more in-depth discovery. Concept development, competent selection of personnel, development of packaging, correct choice of location for the concept etc. This is what many aspiring coffee enthusiasts lack. In my opinion, in the future, such establishments will develop the coffee culture in Russia, simply as they do not only rely on the income from coffee but have the whole restaurant to back them up.
ELEVEN COFFEE coffee shop is a modern city coffee house with a bakery and wine from the Lucky restaurant group in the renovated Khudozhestvenny cinema. A new format for a restaurant group. The cost of a cup is 4,6 USD – 300ml.
Lila coffee shop. A spacious and light pastry shop with a minimalistic interior and innovative equipment, it operates on freshly roasted beans. The establishment has a stillage with coffee accessories. The average cost of a cup is 4,4 USD – 300 ml.
Eva Restaurant. A trendy restaurant serving modern Greek cuisine with an emphasis on meze and open kitchen. Coffee drinks are prepared on freshly roasted coffee, the menu has filter options, what is not typical for a restaurant, The average cost of a cup is 4,6 USD -300ml.
Cafe Gentle. Prices for coffee are at the level of "Coffeemania". There is also a full menu with a Middle Eastern dishes, a wine list and a stand with coffee products. The average price for a cup is 5,3 USD for 300ml.
The average cost of coffee in branded places is 4,7 USD per 300 ml.
Coffee shops in business centers. After the pandemic, it was this sector of coffee houses that suffered the most, because people were kept remote for a long time, and office buildings were empty without tenants and permanent residents. However, many establishments were able to survive and slightly reformat their work, introduced, for example, delivery to floors, developed online services to simplify ordering and revised the range of products offered to guests.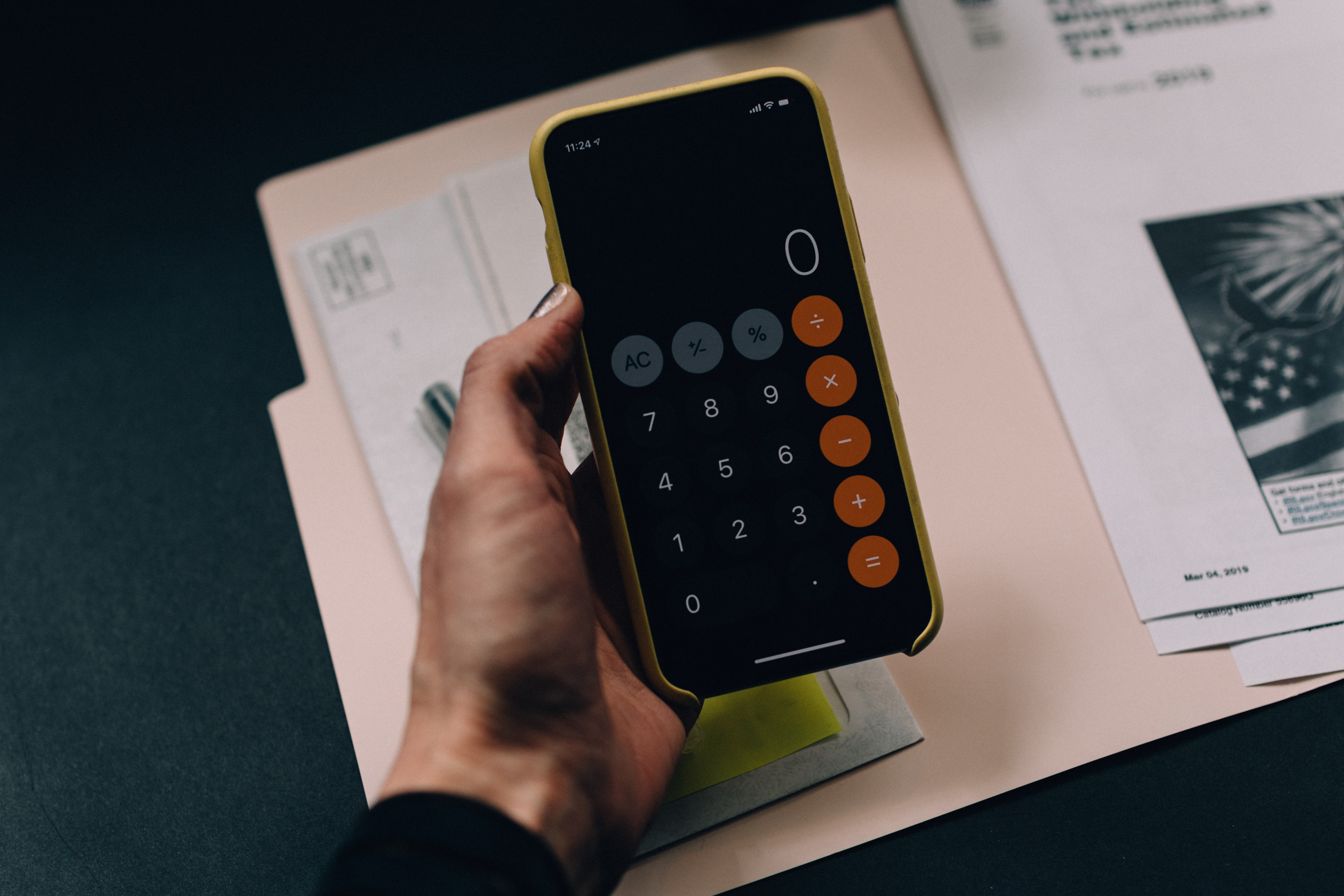 Uncle. The brutal "Uncles" are hiding in the "Marble" checkpoint No. 3 of the Electrozavod. Behind the counter are courageous bearded men, the country rumbles from the speakers of the old turntable, the menu has something to offer: classics and alternatives to drink and bagels to eat. The guys are fond of carpentry and leather goods – everything can be purchased on the spot. They have two types of espresso beans, alternative cooking methods with guest beans and filter coffee and food. There are many sockets and wireless chargers – come, drink coffee and work. Average cost of a cup 2,5 USD – 300ml.
Nook coffee .A mini-chain that adds something else to great coffee – books, art or work. Various events are held in the coffee shop: master-classes, kids' clubs, cinema lectures and seminars on coffee. The average cost of a cup is 2,6 USD – 300ml.
Cosmic latte. They do not only serve lattes, but also flat whites, filters and any coffee you want, really. The average cost of a cup is 2,6 USD -300ml.
The average cost of coffee in business centers is 2,6 USD per 300 ml.
Summing up, we can highlight the main factors affecting the cost, namely: the quality of the raw materials used, the better the product, the higher the cost of the cup; location – here, of course, connections play an important role, but to a greater extent, the more chances you have to make money in a location, the higher the rent will be; the concept is that it is this part that allows you to provide stable traffic and regular guests, but it is the least expensive part of the whole cup. And last but not least, people are probably the most important cost resource that you should pay attention to, because the more you invest in the development of employees, the higher the quality of the cup and service will be. And, of course, guests will return more often.
---