The world's leading exhibition for hospitality attracted 187,602 professional visitors, up 24.3% compared with that of 2015.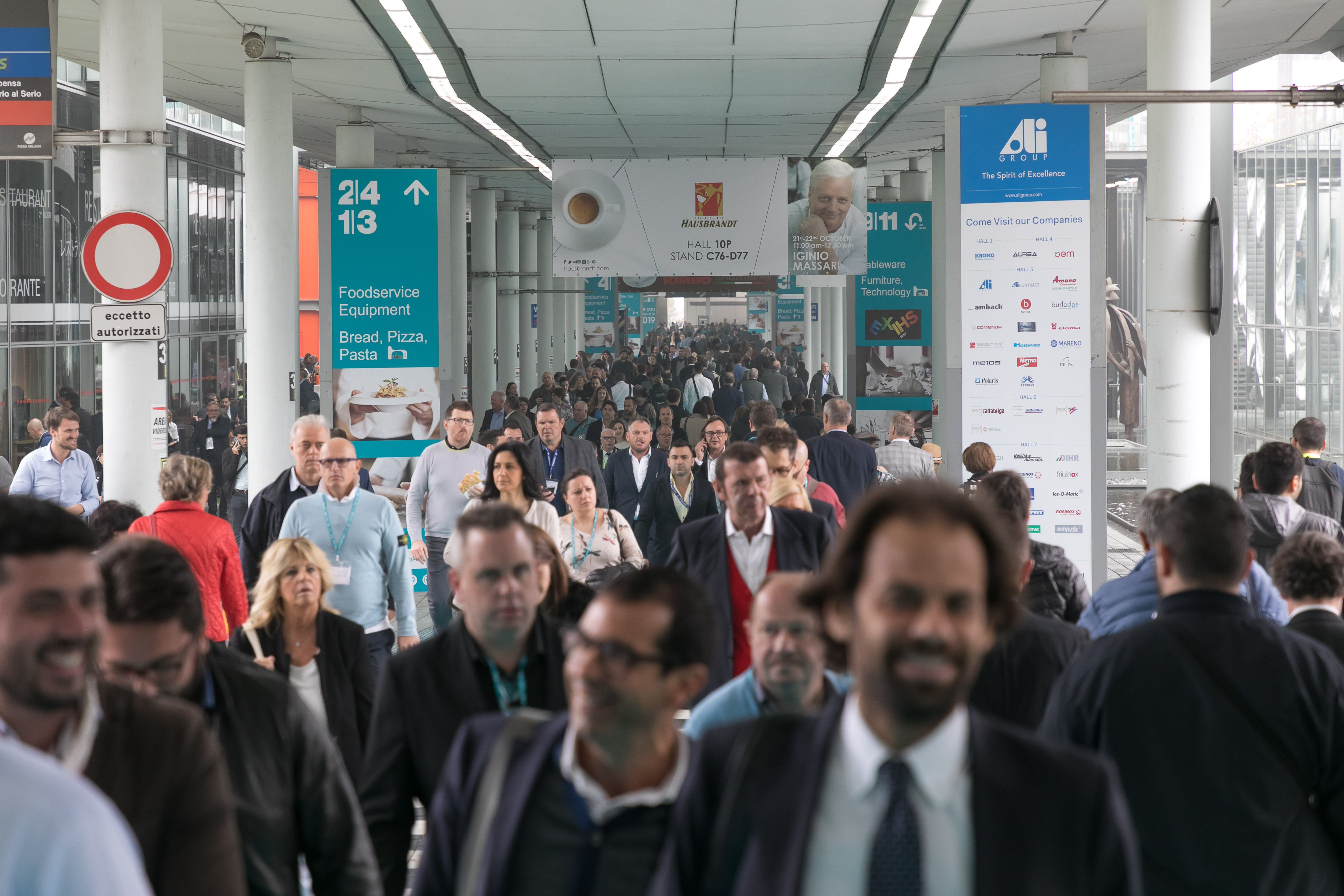 After five days of intense networking across the latest trends and businesses, Fiera Milano saw on October 24, 2017 the end of HostMilano, the world's leading exhibition for hospitality in its different shapes and forms. The results of this 40th edition are underlined by the numbers: professional visitors totalled 187,602 (+ 24.3% compared to 2015), of which 38.8% were international guests from 177 countries (72,699, +20.4% compared to 2015). Double-digit increases from non European countries: the area generating the highest visitor increase is Oceania with +52,8%, followed by Latin America, +31%; the Middle East +25,8% and Africa, +11%.
As regards the single countries we must mention the Asia Pacific area with +66% from Australia, followed by Japan, +41% and New Zealand, +19%. From the Middle East worth mentioning Israel, +38%, and from Latin America Brazil, +6%. Great success also from the focus countries of this edition: +38,5% from Canada, +6,8% from the EUA, and +32% from the USA.
As well as the European countries, China, the USA, the Russian region and the Middle East ranked among those generating the highest visitor flows. Not to mention substantial numbers from particularly distant or unusual countries such as Australia, New Zealand, Cambodia, Polynesia and several African countries like Botswana, Burundi, Eritrea.
More than 20 the new countries present at the show for the first time, such as Christmas Island, Mariana Islands, Samoa; from the Indian Ocean, visitors from Seychelles, and from the Himalayan slopes visitors from Nepal, from Sub Saharan Africa visitors from Rwanda, Zambia and Zimbabwe.
The exhibition floor was mostly made up of purchasing managers and company decision-makers, also from far away markets, notably including over 1,500 hosted buyers with specifically chosen profiles from all over the world, some of whom had been identified also thanks to close collaboration with the ITA-ICE Agenzia.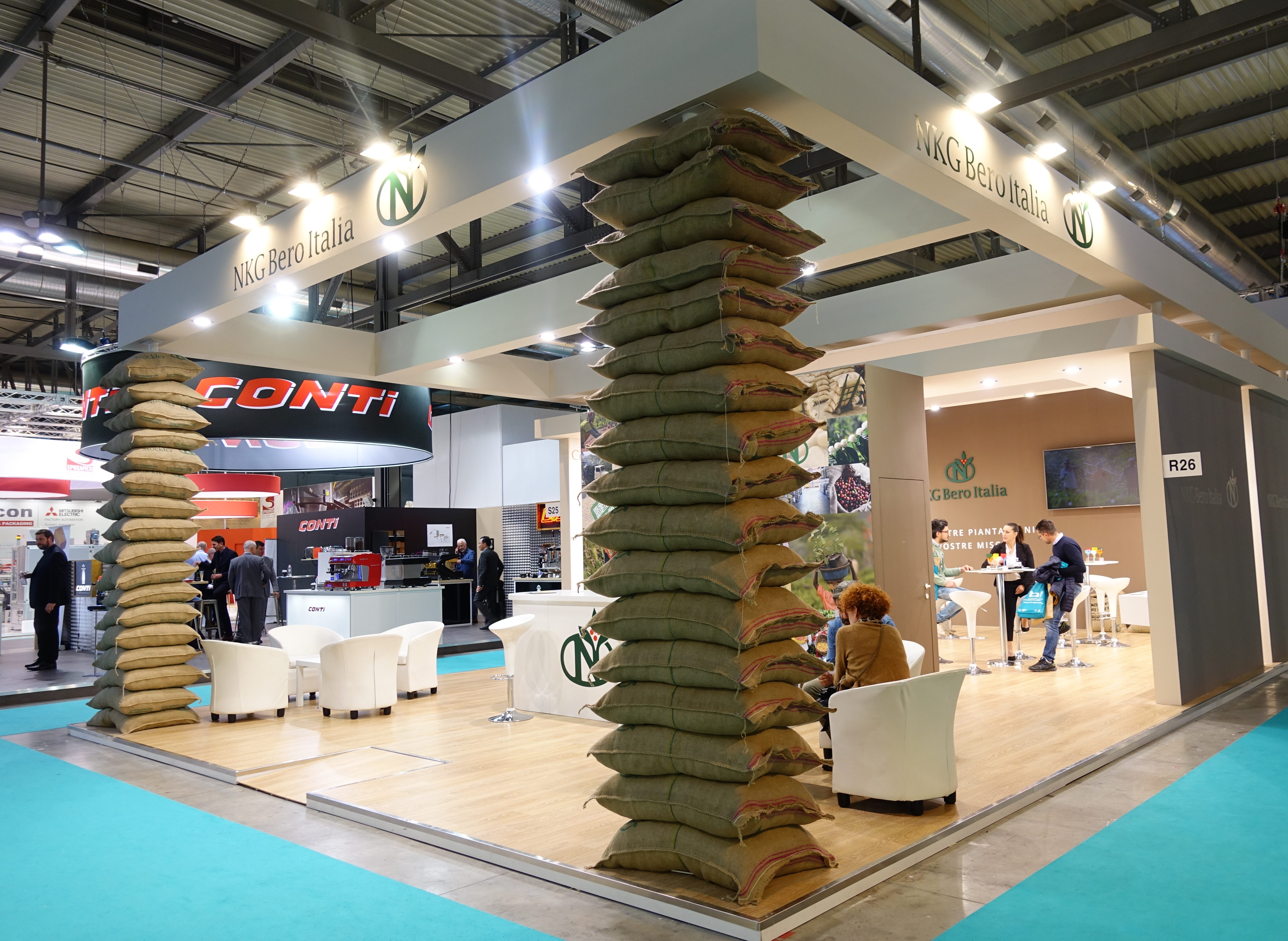 "Host is a success story," comments Fabrizio Curci, CEO and Director General of Fiera Milano Spa, "with a rise of 24.3% in the number of professional visitors, Host confirms its status as a true point of reference in the hospitality industry, the place where its different sectors meet to mould the trends of tomorrow and to do business and networking. In particular, the flows of foreign visitors are growing by double figures, reaching +20.4%: decision-makers and buyers are also arriving from more distant countries, eager not to miss the event."
"We have been particularly impressed," continues Curci, "by the ever-increasing efforts of exhibitors to contextualise their product with true storytelling techniques, often of great appeal. An ability that is internationally attributed to Italy and reinforces the value of Italian products as a fundamental asset, in a sector in which our industry is often a leader."
The HostMilano 2017 has been viewed as a must-see event for the entire coffee industry, from espresso machine manufacturers to outstanding and niche coffee roasters, who took the opportunity to present their premium proposals and meet buyers, coffee specialists and coffee gurus from all over the world. This edition, which turned out to be even more glamorous, saw design-related sectors, such as the tableware and technology segments, attract the most attention, thanks to designs that combined ergonomics and aesthetics with the most hi-tech solutions, such as wireless technologies and social media connections.
India Shivprasad, whose company is active in the opening of new McDonald's restaurants, says that: "I've known Host for several years and I know that here you can find all you need for hospitality. At the moment, however, we're particularly pushing the opening of new McCafés, and who knows coffee better than the Italians? I'm very happy from this point of view because here I've found everything I was looking for in terms of both machines and coffee roasters, all of very high quality".
Still in Asia, from Vietnam comes Tina, buyer for one of the country's leading coffee companies, who comments that: "In Vietnam the fashion for coffee already took hold a few years ago, and now we-re entering a new phase in which capsules are expanding, above all in hotels but also in out-of-home. Ours is a market that's receptive to technological innovations, but also to aesthetics, and in the products presented here I've found a perfect combination of high tech and design – for example espresso machines with very stylish touch screens."
In conclusion, this strong orientation towards design detected during the event is also confirmed by Joseph G. Cephas, Vice President, Communications at the American Society of Interior Designers (USA), HostMilano partner: "This year a number of our associates have taken part as professional visitors, because among American interior designers there's a widespread desire to expand their business in the contract sector. Here at Host they're finding lots of ideas and products to help them expand into this new market. The size of this event is hugely impressive, the range on offer is very wide, but the show's organization by sector nonetheless enables visitors to easily find everything they're looking for".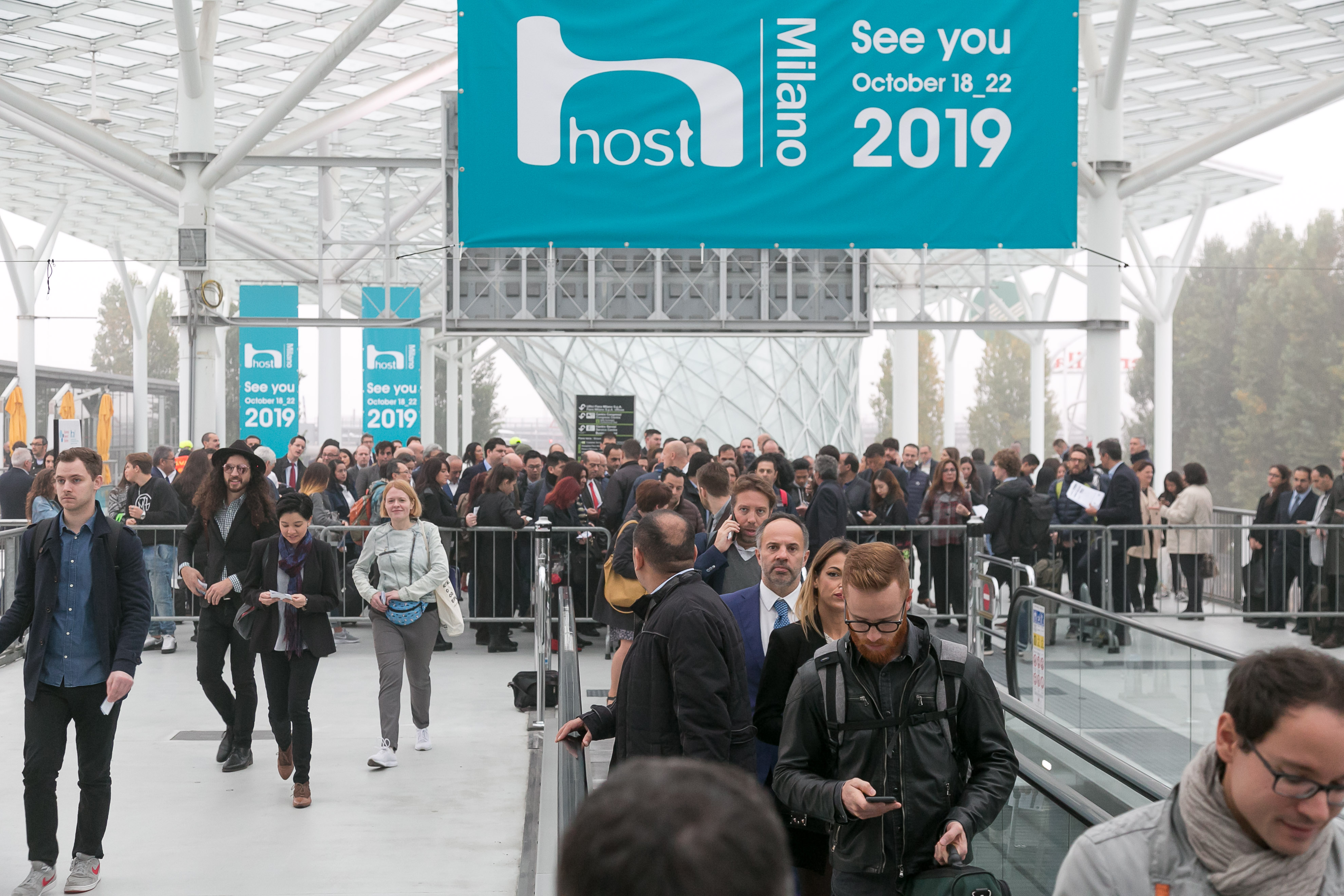 The next edition of HostMilano will be held at fieramilano from 18 to 22 October 2019.
---