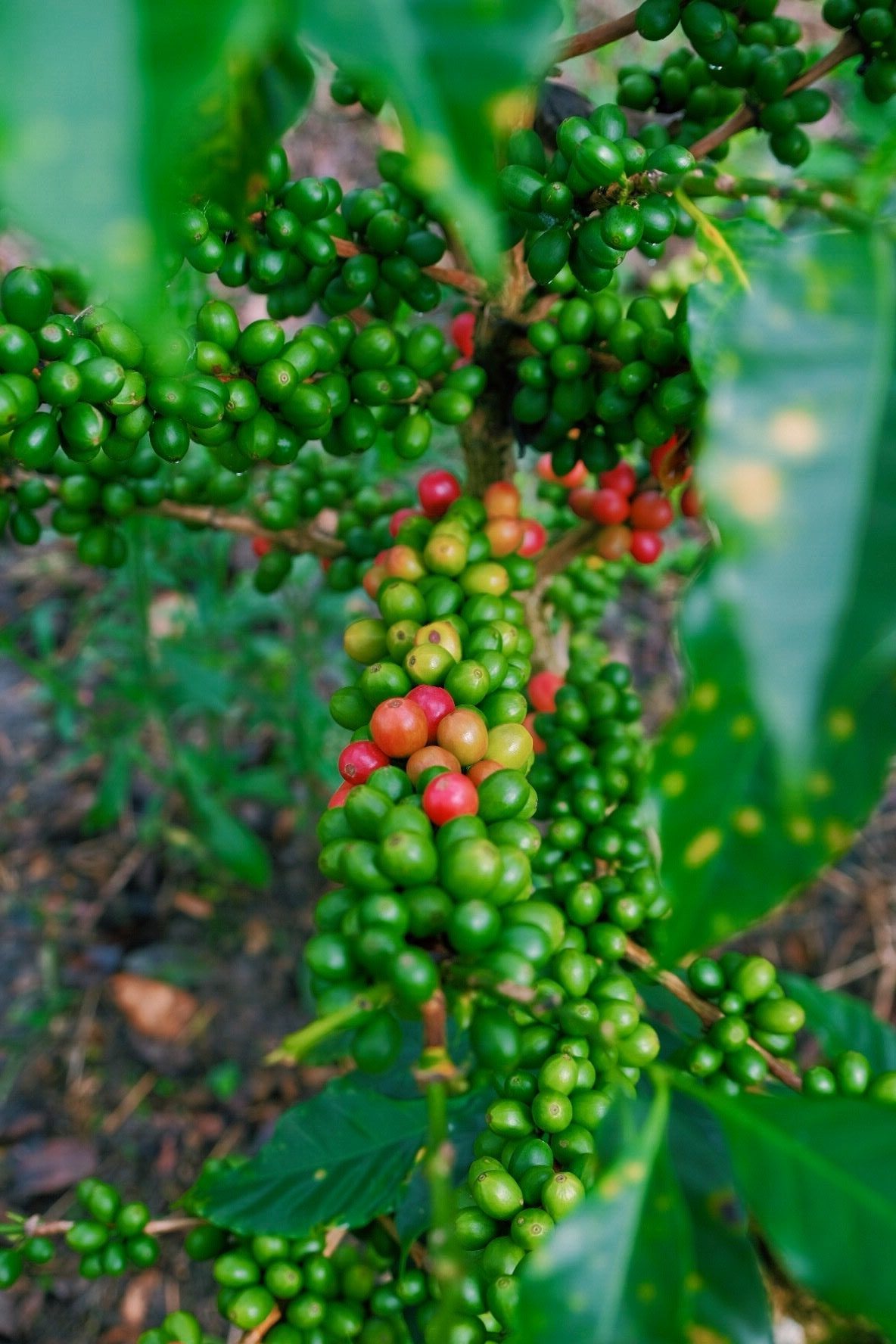 Who does not know about Colombian coffee? Nutty flavor and rich smell of the Colombian beans have been around for quite a while. You can order Colombian coffee almost everywhere, from Starbucks to every independent specialty coffee shop. These shops also cup Colombian coffee from time to time to understand it even more. With this coffee knowledge, we learnt how to better appreciate what Colombia gives us. But what do we actually know about the country, coffee that comes from there and people who grow it? This time Coffee t&i went to Colombia to discover this beautiful country first hand.
Colombia is Latin America's oldest democracy. Colombia strongly reflects its history as a colony of Spain. It is often referred to as the most Roman Catholic of the South American countries, and most of its people are proud of the relative purity of their Spanish language. Its population is heavily mestizo (of mixed European and Indian descent) with substantial minorities of European and African ancestry. The economy is traditionally based on agriculture, particularly coffee and fruit production.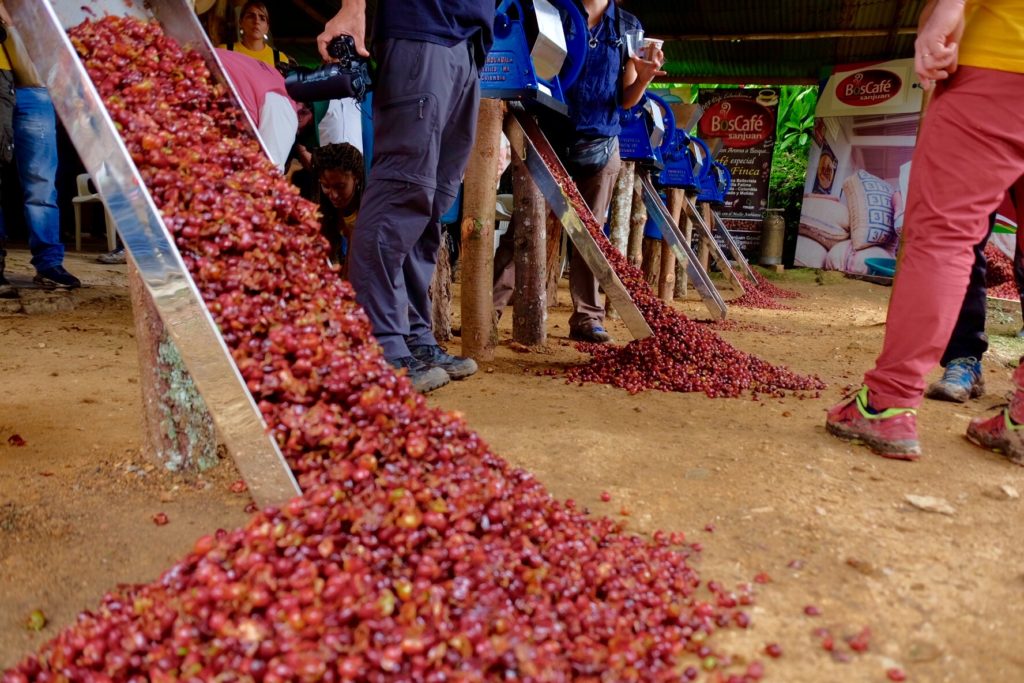 Unfortunately, a five-decade guerrilla insurgency led principally by the narco-funded Revolutionary Armed Forces of Colombia (FARC) caused hundreds of thousands of casualties, which obviously affected every side of the economy. 220,000 people have died in the conflict between 1958 and 2013, most of them civilians (177,307 civilians and 40,787 fighters) and more than five million civilians were forced from their homes.
The Colombian conflict began in the mid-1960s and is a low-intensity asymmetric war between Colombian governments, paramilitary groups, crime syndicates, and far-left guerrillas such as the Revolutionary Armed Forces of Colombia (FARC), and the National Liberation Army (ELN), fighting each other to increase their influence in Colombian territory. The reasons for fighting vary from group to group. The FARC and other guerrilla movements claim to be fighting for the rights of the poor in Colombia. The destruction of physical infrastructure has represented high costs for several sectors of the economy, directly altering production and distribution networks. The costs generated by damage to the oil infrastructure have shown a substantial increase since 1990. Poverty levels were as high as 65% in 1990 but decreased to under 24% by 2015. President Juan Manuel Santos, reelected in 2014, concluded a controversial disarmament agreement with the FARC in November 2016, but the expensive peace process faced difficulties as public attention shifted to the May 2018 presidential election.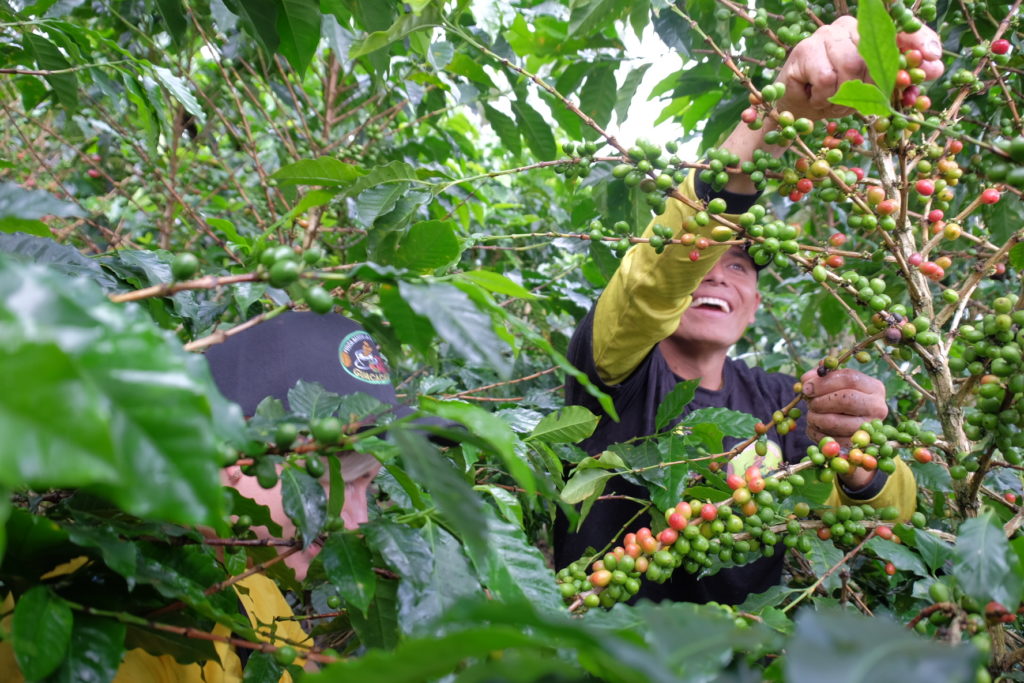 Now Colombia's economy is South America's third largest behind Brazil and Argentina. It depends heavily on exports of petroleum 45%, coffee, and cut flowers and has been affected by the drop in global commodity prices. Colombia had the fastest growing major economy in the western world in 2014, behind only China worldwide. There are few countries more famous for their coffee than Colombia. And within Colombia, no region produces more coffee than Huila, a mountainous department lying in the southwest. In 2016 Huila produced 2.6 million 60-kilo bags, which accounted for 18% of the country's coffee. Huila is dominated by small producers, usually, they all united in cooperatives. The farms mainly produce washed Castillo, as it is sponsored by FNC, but some farms also have Caturra, Typica, Bourbon, Tabi, and even Geisha.
We were lucky to discover the blooming coffee area of Huila with all its fincas and farmers, but what impressed us the most was educational centres SENA. The National Training Service (Servicio Nacional de Aprendizaje – SENA), is a national public institution, it was created by Rodolfo Martinez Tone and now is ascribed to the Ministry of Labor of Colombia. SENA was born during the rule of the Military Junta, after the resignation of General Gustavo Rojas Pinilla, by Decree-Law 118 of June 21, 1957. Its function was to provide professional training and formation to workers,
youths and adults within the areas of industry, trade, agriculture, mining, and cattle breeding.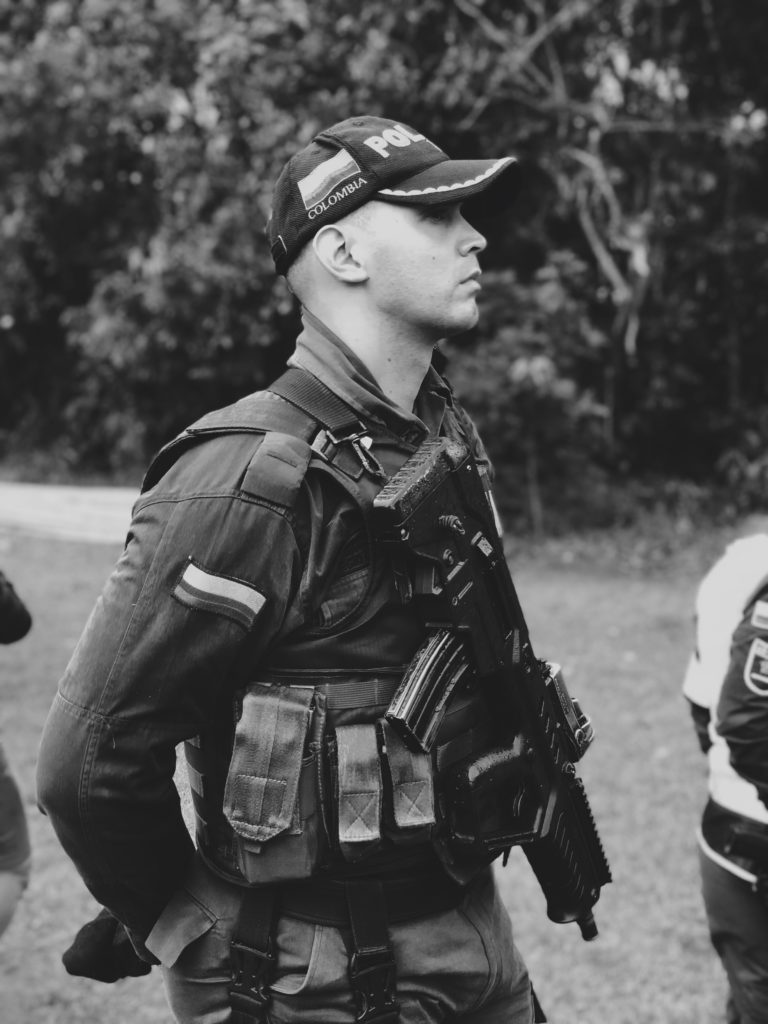 The one we have visited was SENA Huila, that provides education to 9 municipalities of the Huila region. Most of the students are from rural areas, they come to study agriculture, veterinary, coffee farming, and electrical engineering. Students have to be over 14 years old, they usually come after 9th grade or after 11th grade, depending on if they want to be technicians or technologists. SENA also provides short courses like coffee brewing and coffee roasting.
The school has 17 hectares, where they also grow most of the things needed for school: animals and plants, including coffee, and even natural gas. Most of the students come to SENA from their families' farms to get more knowledge and opportunities as education in universities of Colombia is quite pricey and SENA's programs are sponsored by the government. After graduation, young people can look for a job around Colombia-with the help of SENA- or go back to their farms to grow business.
As Colombia now developing faster and faster, people and businesses also see new opportunities. One of them is The National Training Service (SENA) that gives young people from rural areas bigger prospects for the future and a better understanding of a product they work with, coffee. Coffee in Colombia is one of the most important export products. Colombia's average annual coffee production of 11.5 million bags is the third total highest in the world, after Brazil and Vietnam; though highest in terms of the Arabica bean. As coffee consumption is growing worldwide it is important for coffee to be not only social in case of interaction but also in case of opportunities. SENA centres around Colombia are a great example of giving your generation these opportunities for developing their own farms and the whole industry in general, for their families and for the whole production from seed to cup.
---