The Re:verb China 2016 was hold at Holiday Inn, Minhang district in Shanghai on Nov, 15th, 2016, which is mainly sponsored by WCE and undertaken by Jascaffe.

Re:verb is a one-day, educational and community-building event that brings the wide world of specialty coffee to a city, in this case in Shanghai, by combining live speakers and media, stimulating conversations, and audience engagement to address important coffee issues.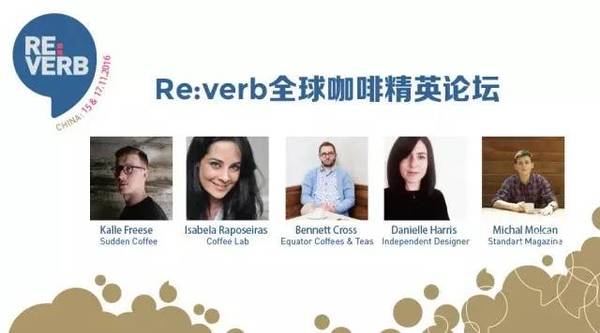 This time 5 famous coffee professionals from different coffee fields were invited as guest speakers to give inspiring speeches to audiences, their topics covered a broad spectrum of theme including designing, brand building, hospitality and so on.
 Kalle Freese
The first speaker is Kalle Freese, the two-time Finnish Barista Champion and was ranked as the 9th best barista in the world in 2015.


Before tinkering with instant coffee he founded award-winning Freese Coffee Co. in Helsinki, Finland. And its main product is Sudden Coffee, which start a brand new concept that combine the convenience of instant coffee and high quality of specialty coffee.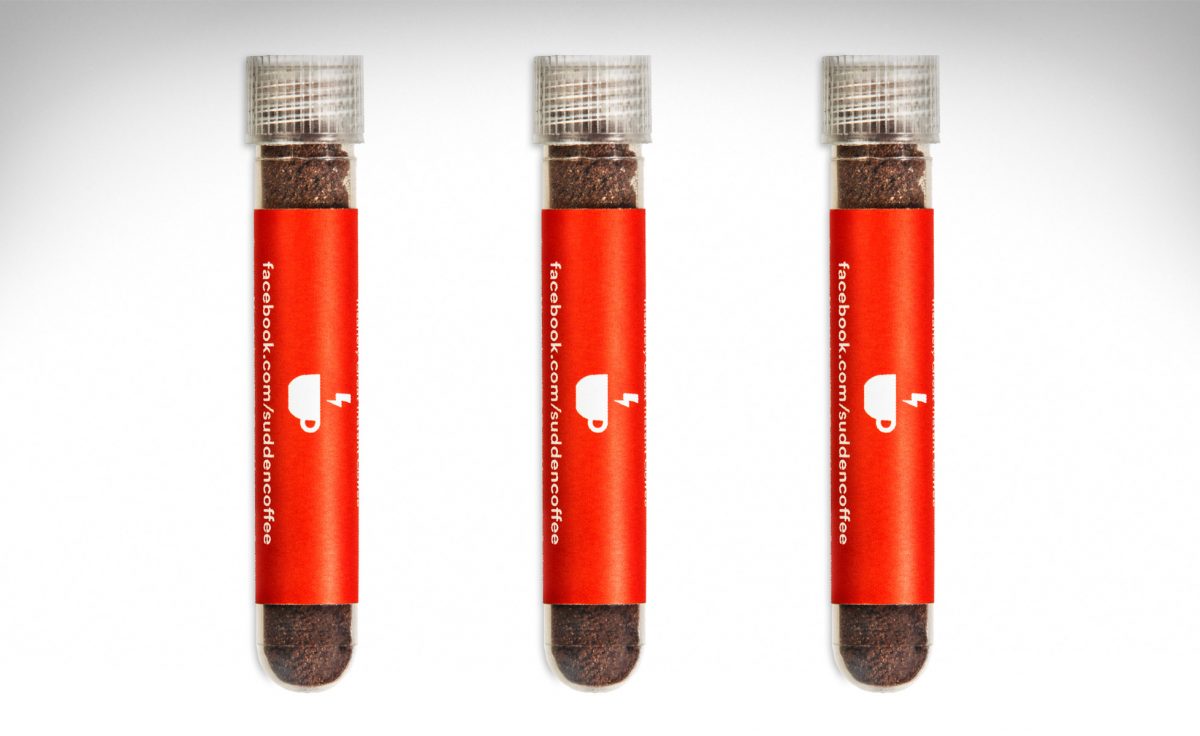 The sudden coffee dose not contains any preservatives, and due to its special treatment in dehydration and storage, the shelf life can last to 6 months.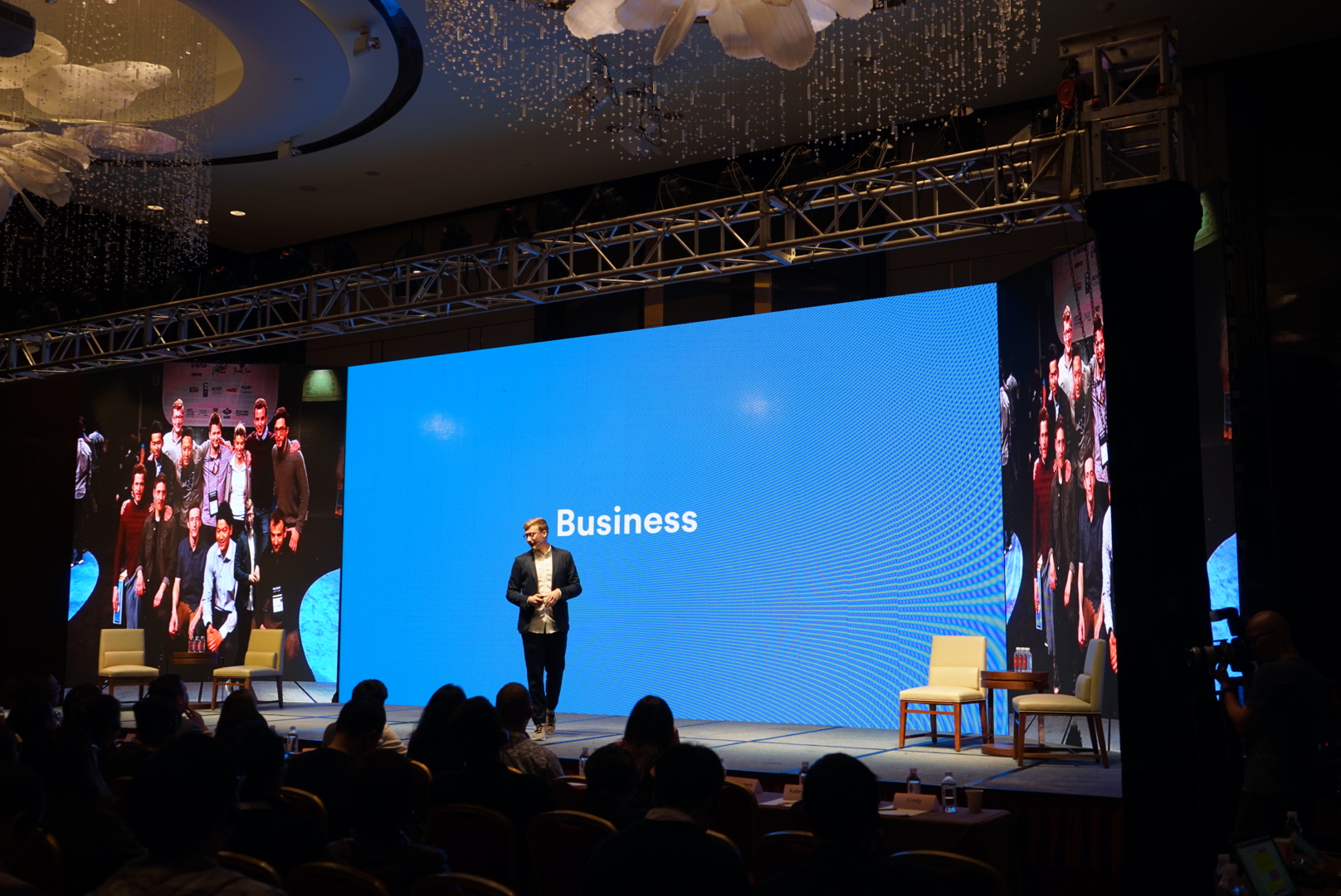 And the most important different between sudden coffee and common instant coffee is the quality of beans, the beans adopted by Freese is absolutely better than the common one, just because of this, it was regarded by New York Times as "the most worth tasting instant coffee".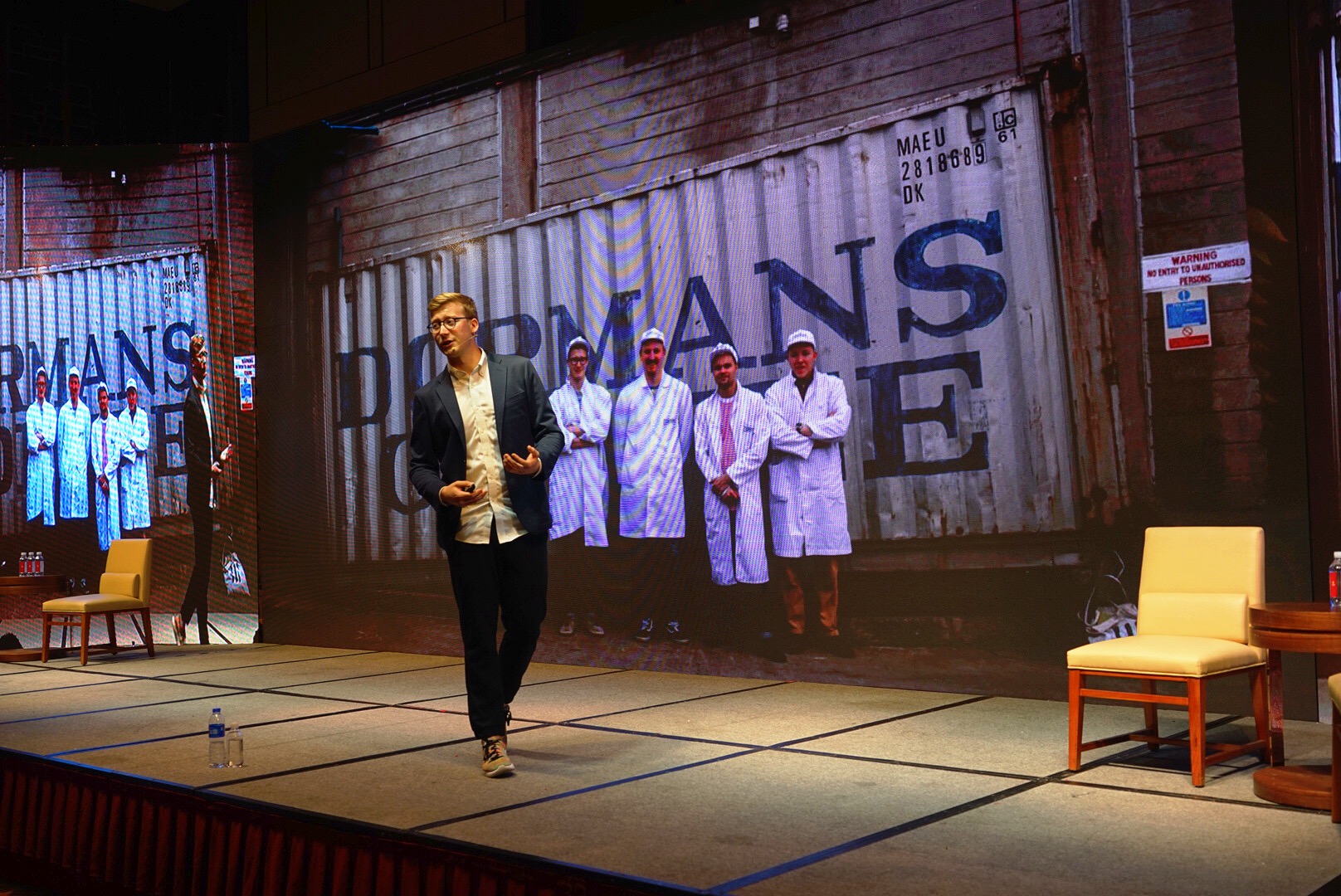 Danielle Harris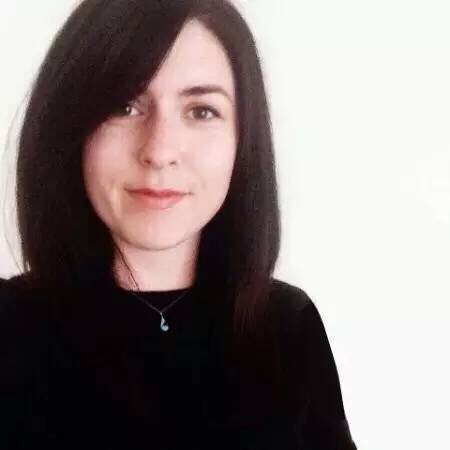 Danielle Harris is an independent designer. She shared lots of constructive information related to coffee shop design and brand building, including iceberg theory, flagship product, etc.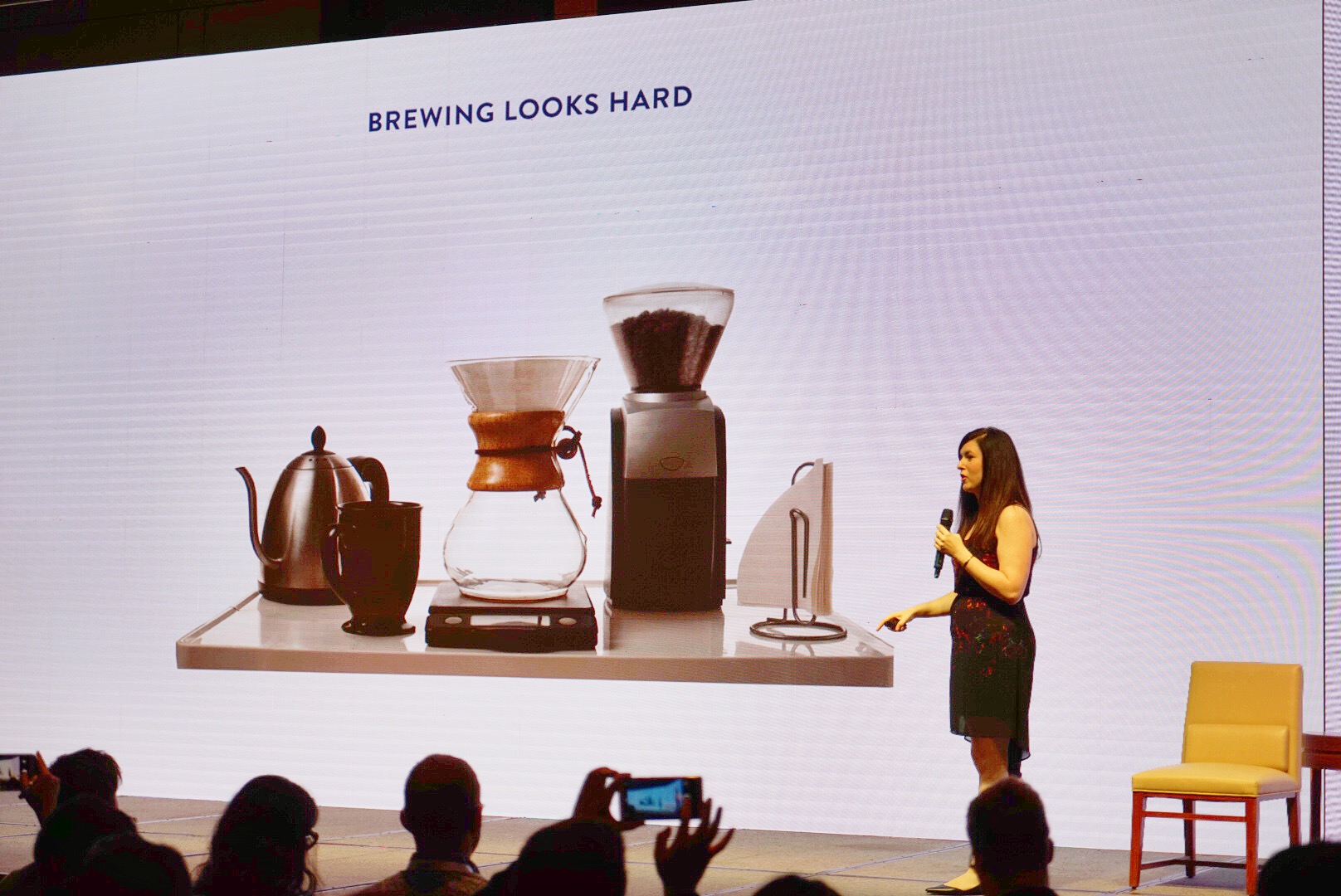 She emphasized the importance of building tense relationship between customers and one's own brand through social media.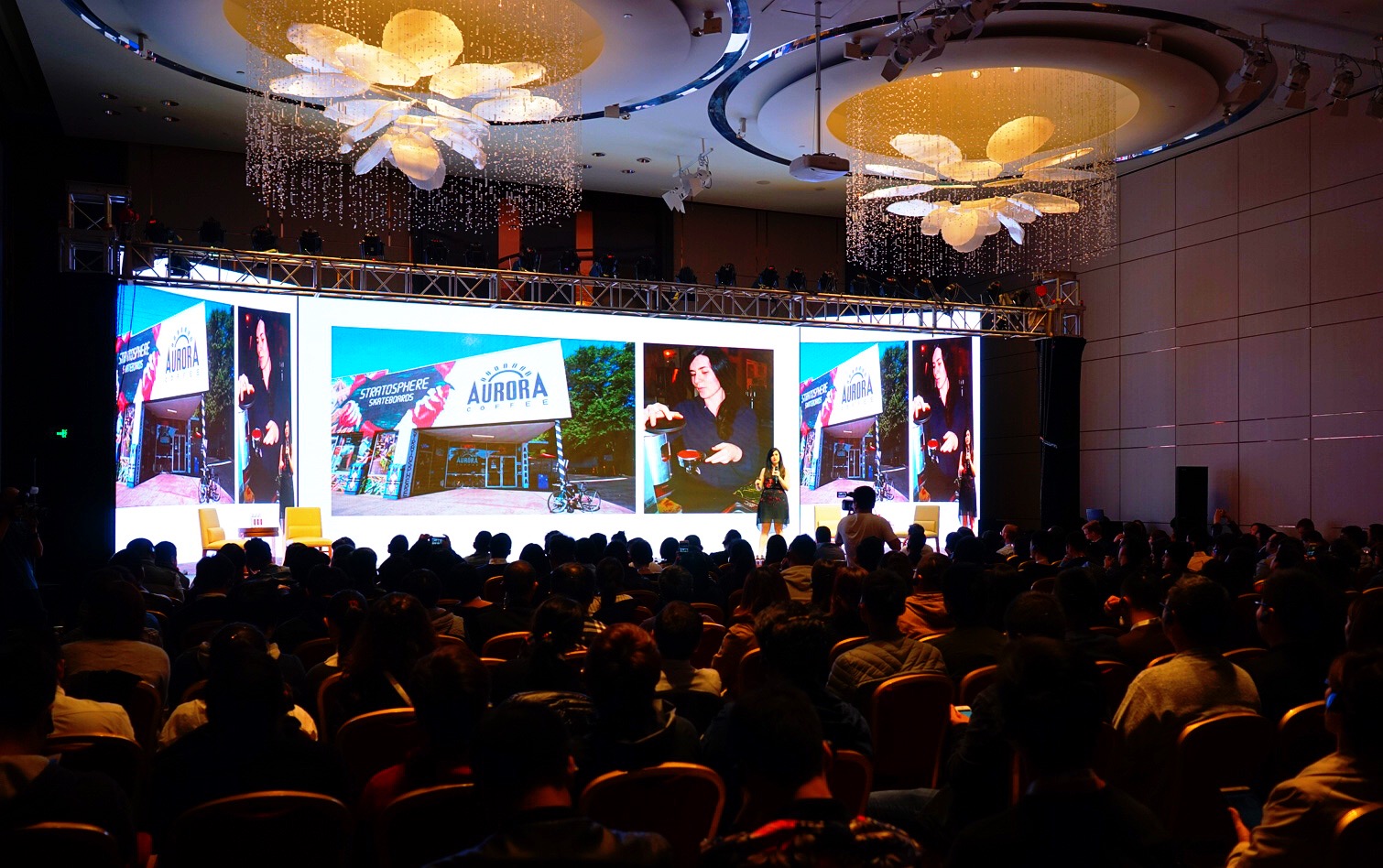 In this way one can get much useful feedback and enhance the products and service efficiently, as well as develop a clear brand strategy and constantly expand the influence of brand connotation.
Bennett Cross
The third professional giving speech is Bennett Cross from Equator coffee &Teas.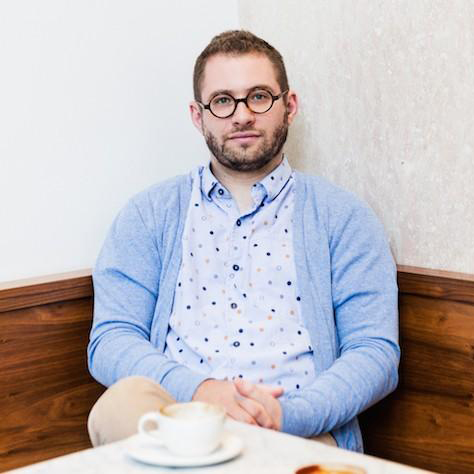 His theme of speech is "Designing the Experience of Coffee: Hospitality and design Thinking". Years of working experience in different coffee field, especially 5 years at Blue Bottle, has given him a broad horizon, and based on this he has developed a unique insight about coffee service, which he summarizes as a word—hospitality.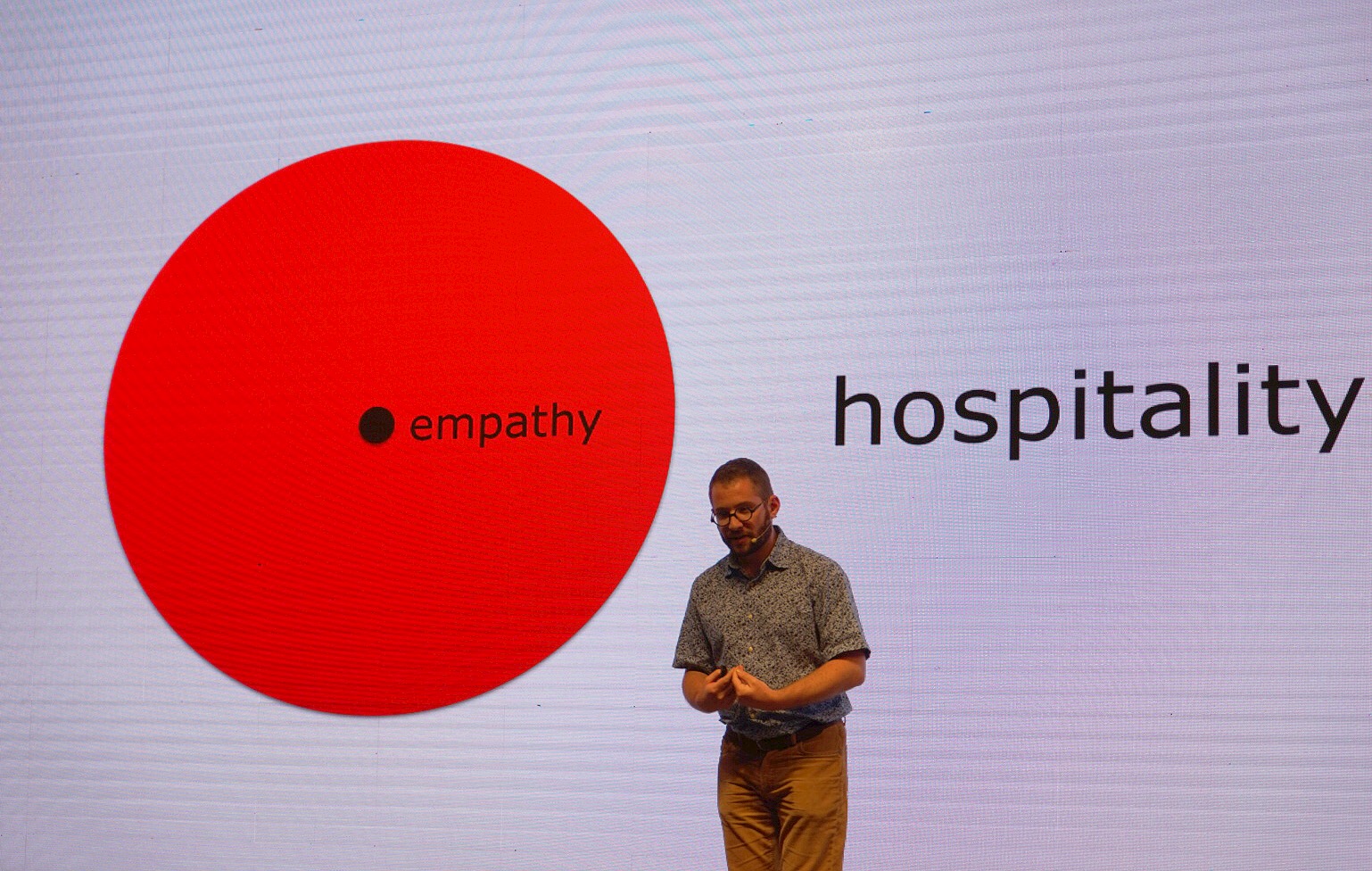 In his opinion a good service must start with a group of passionate employee with dedication and willing to solve difficulties from guests rather than only standing behind counters serving coffee. What's more, a special and exclusive journey map design will also help a lot in environment evaluation of a shop.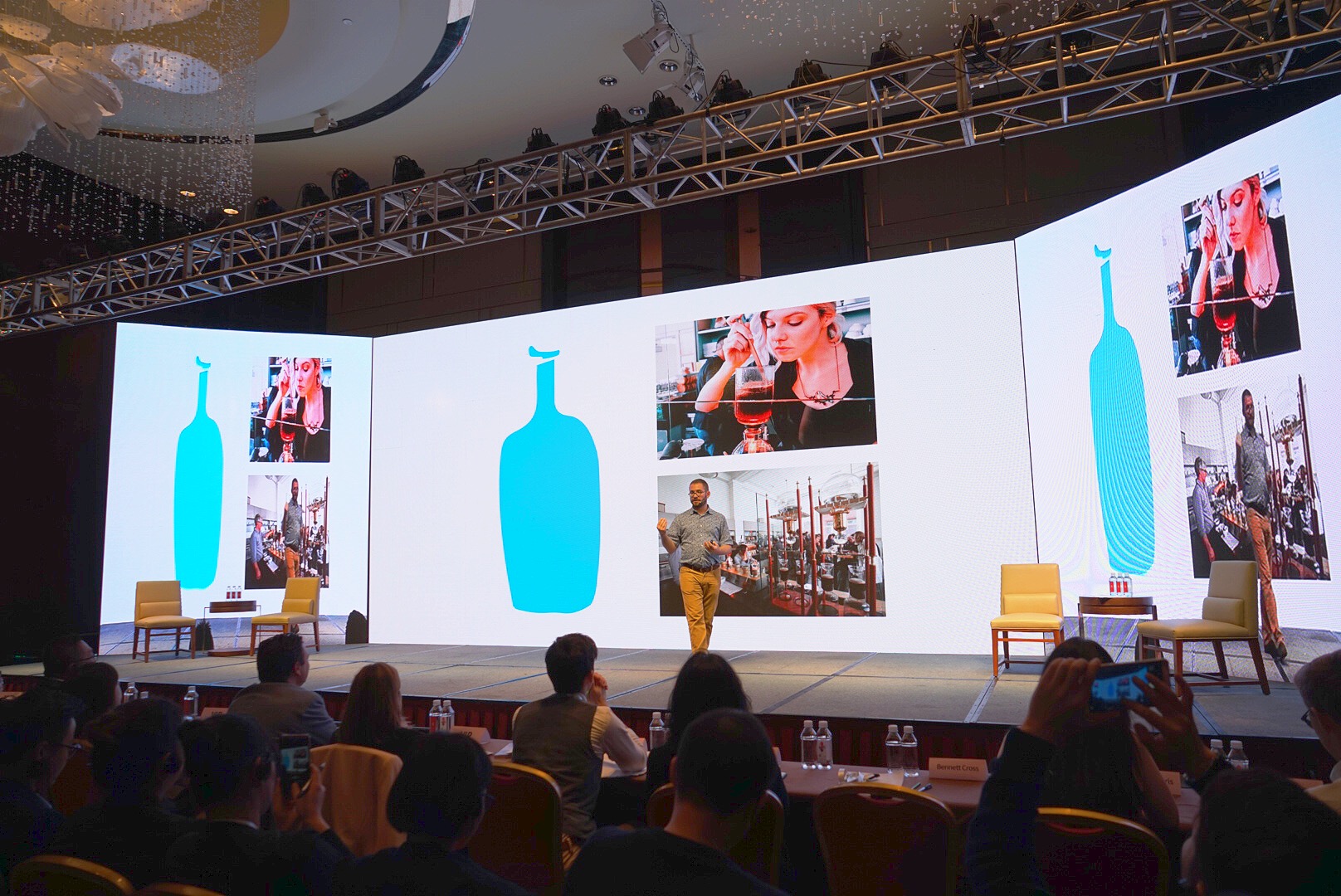 Isabela Raposeiras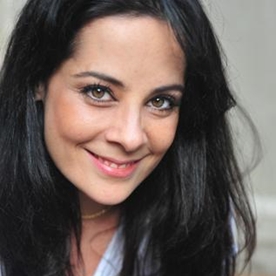 Isabela Raposeiras consistently breaks the mold on what's possible. Coffee Lab has been named one of the Top Ten Cafes in the world, and the service is totally focused on the formation of the customer, with the space designed so no counter or walls ever separate the customer from areas of preparation and roasting.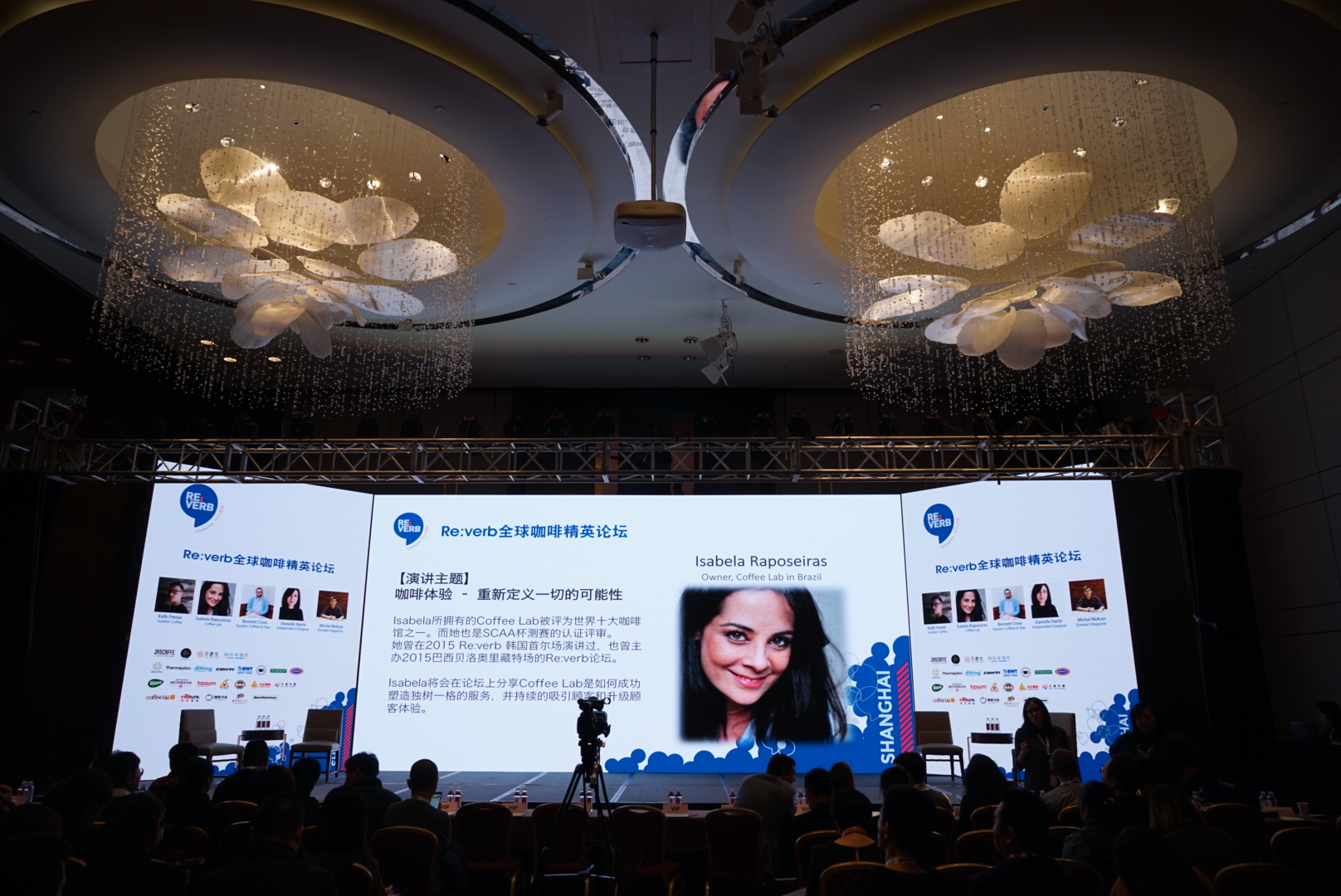 As a good way to enhance customer experience she suggested to hold kinds of "little rituals", which not only deliver coffee knowledge as well as guide people to real good coffee experience.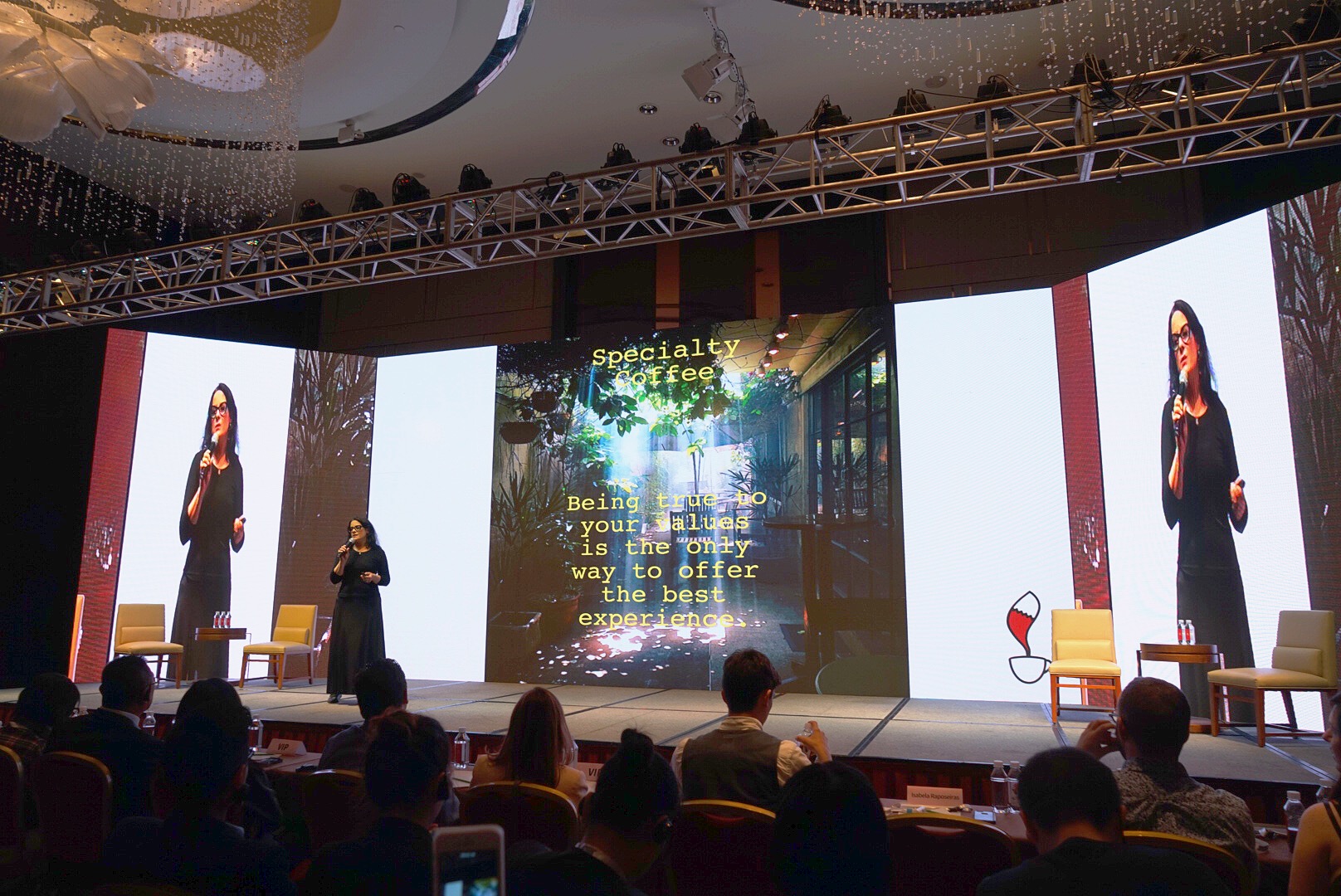 As she said "We choose our consumer" , "Change your own mindset so you can change your consumers."
 Michal Molcan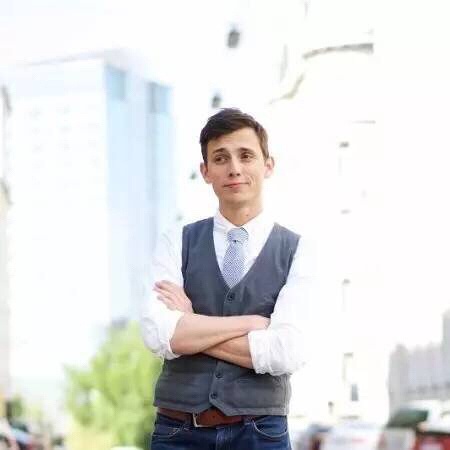 The last speech was given by Michal Molcan, he is the founder and editor in chief of Standart Magazine, an independent print magazine focusing on the beauty of coffee culture, which has a readership in more than 53 countries around the world.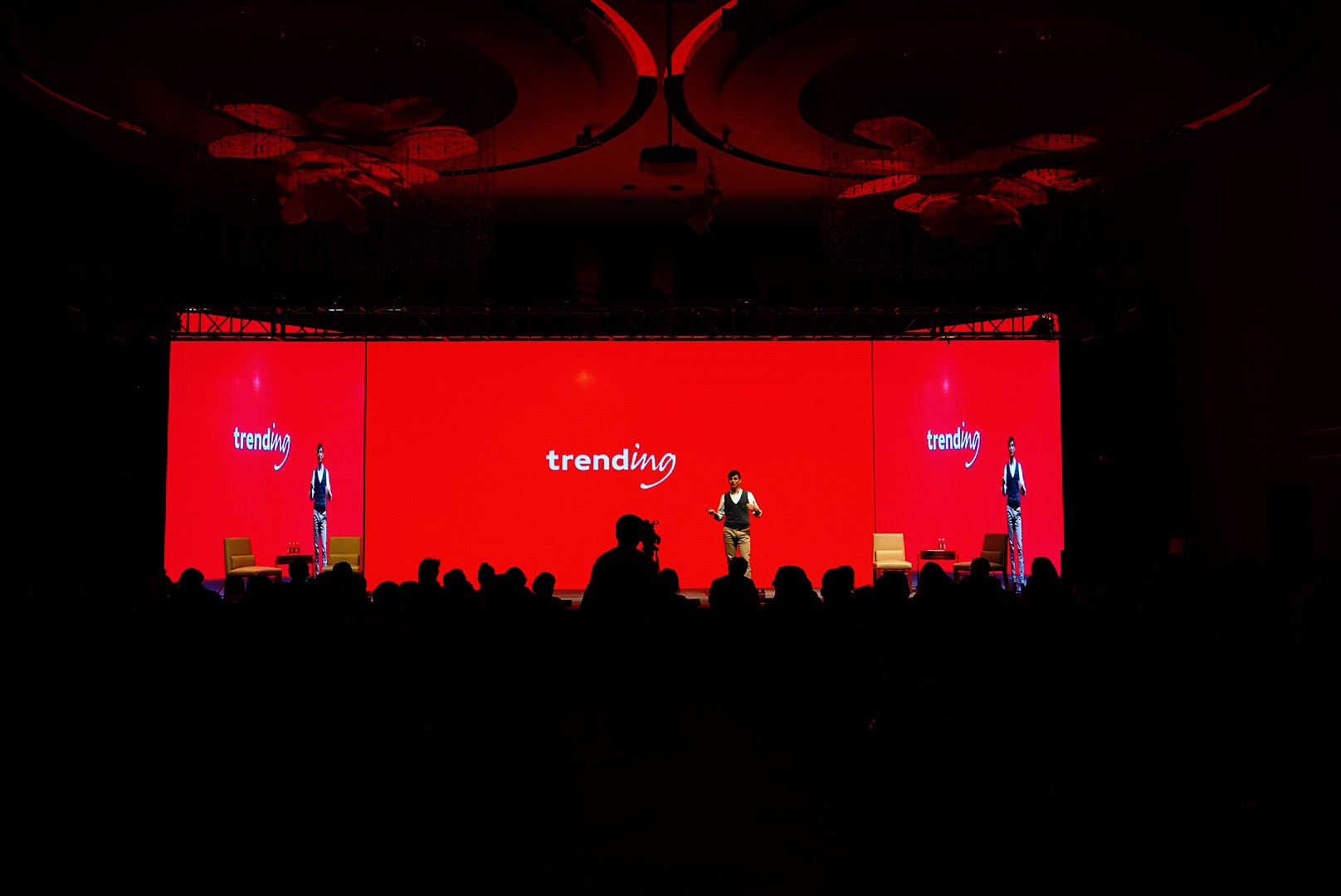 And his speech focused on the theme"Good coffee is not just a trend" As for the difference between trend and trending, he think the former is a temporary thing such as tattoo and pop music but trending as a conduction to produce trend must influence further.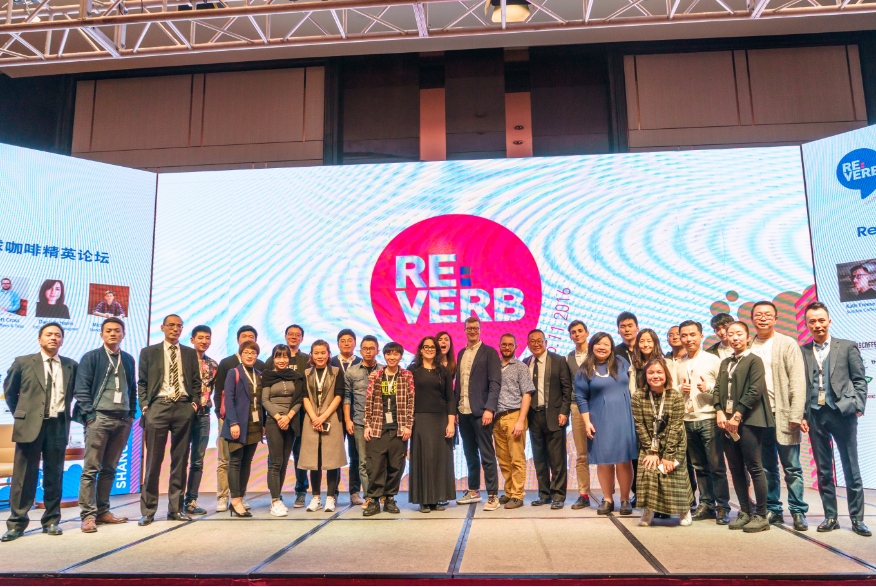 ---