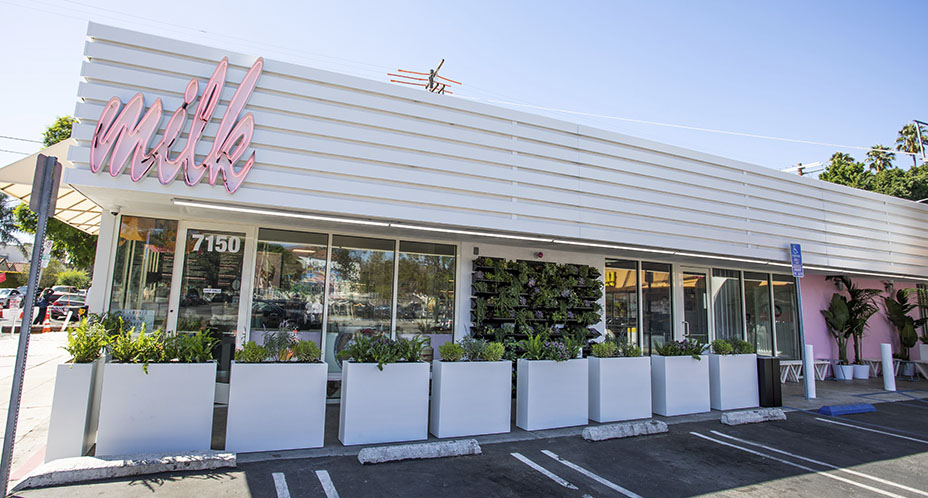 The mastermind behind crack pie, birthday cake truffles, and cereal milk soft serve has finally brought Milk Bar to Los Angeles. The new storefront is located on Melrose Avenue just west of La Brea, founder Christina Tosi spoke with Variety on the gut-check all desserts must pass before becoming Instagram sensations: "It needs to make you feel alive and sharp, like you're walking through 'The Wizard of Oz' when it's black and white and all of the sudden it's life in color. Guttural, soulfully delicious. If you don't want to go sit in a corner while no one's looking and eat five of them in an unapologetic way, we're not there yet."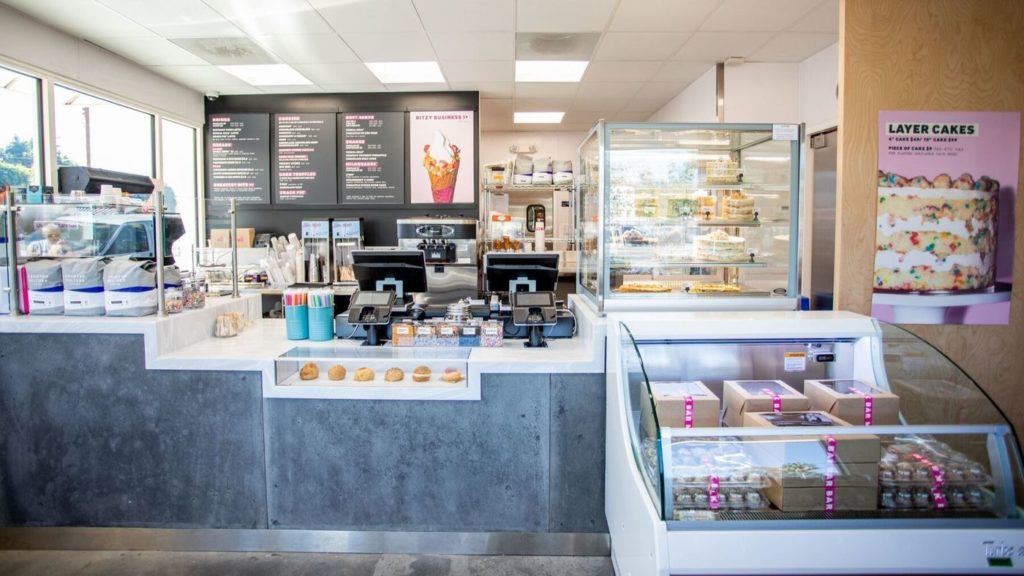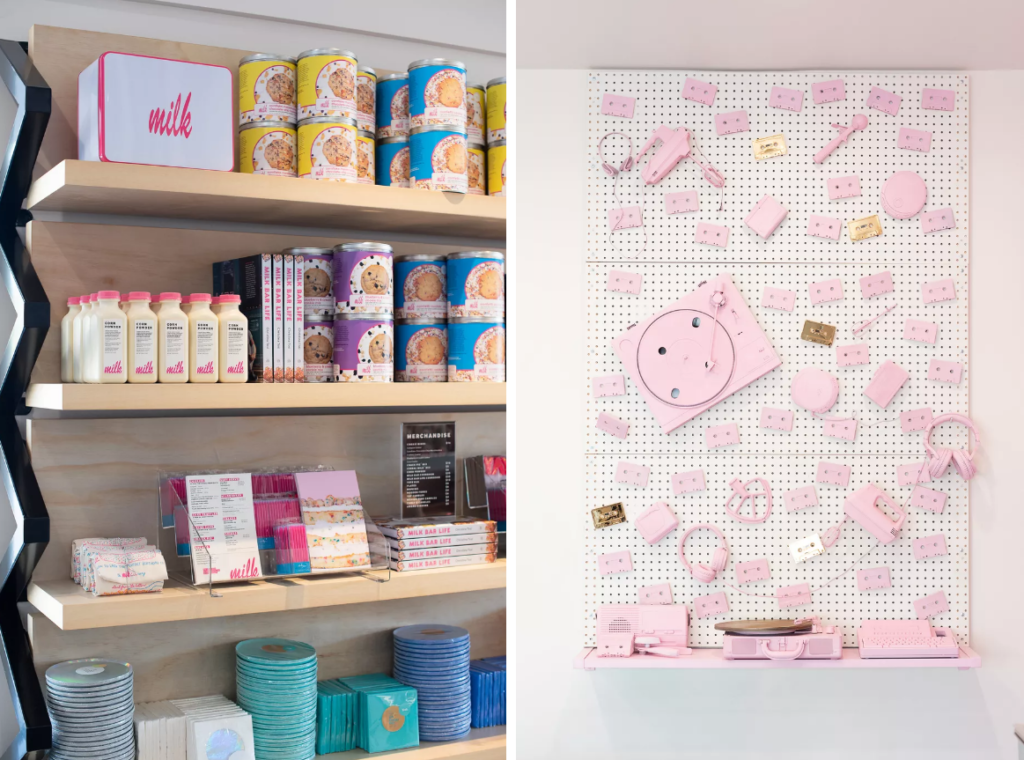 This Milk Bar is the third shop, along with one in New York City and a second in Washington, D.C., The Los Angeles Milk Bar  is built around a classroom, and it is a bright and airy pink-and-metal space, with tables and chairs outside, and a pick-up window open on the side street, next to a massive photograph of a Milk Bar birthday cake on the pink wall of the building.This new Melrose Milk Bar is a West Coast flagship for the company, meaning there's more kitchen space than counter space inside the strip mall property. The good news is that eager eaters can catch a glimpse of all the great action going on in the back thanks to a few well-placed windows in the educational room towards the front door.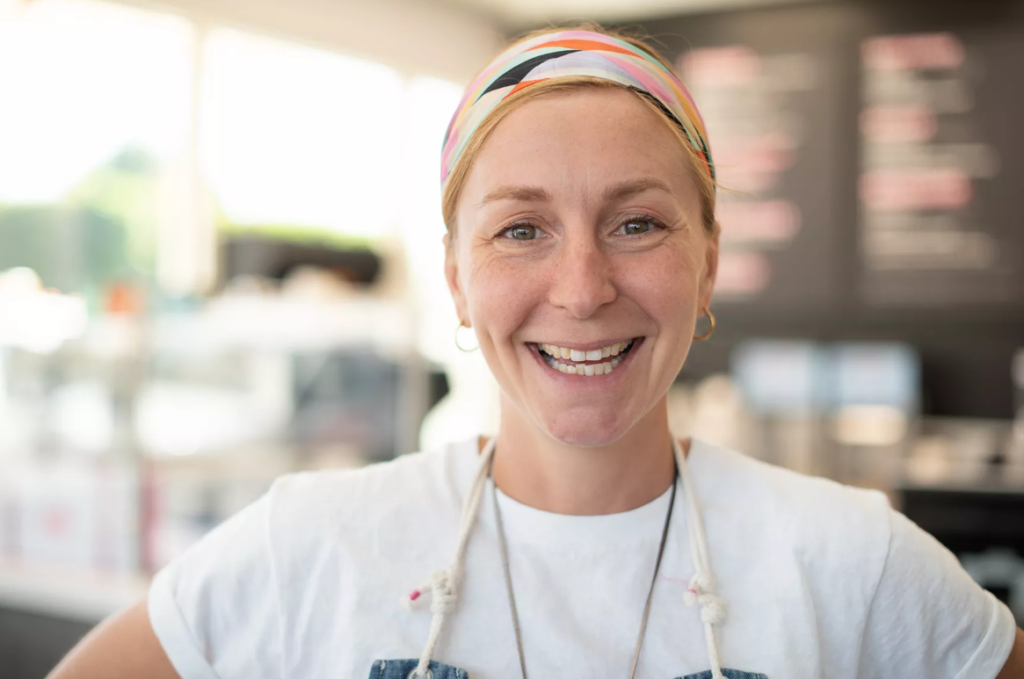 Tosi and her staff offer classes that teach participants how to make some of her signature desserts, including birthday cakes, truffles and crack pie (classes in October will include pumpkin dulce de leche cake and truffles). The shop has shelves stocked with cookie mixes, Tosi's cookbooks, cookies in bags, scarves and pins; coolers and cases filled with truffles, crack pies, and whole cakes; a soft-serve ice cream machine with two flavors: cereal milk and pineapple fo'sho whip; and a La Marzocco machine for espresso drinks featuring Counter Culture coffee. You can also order cereal milk, birthday cake and crack pie lattes, as well as milkshakes and "milkquakes," spoonable ice cream treats.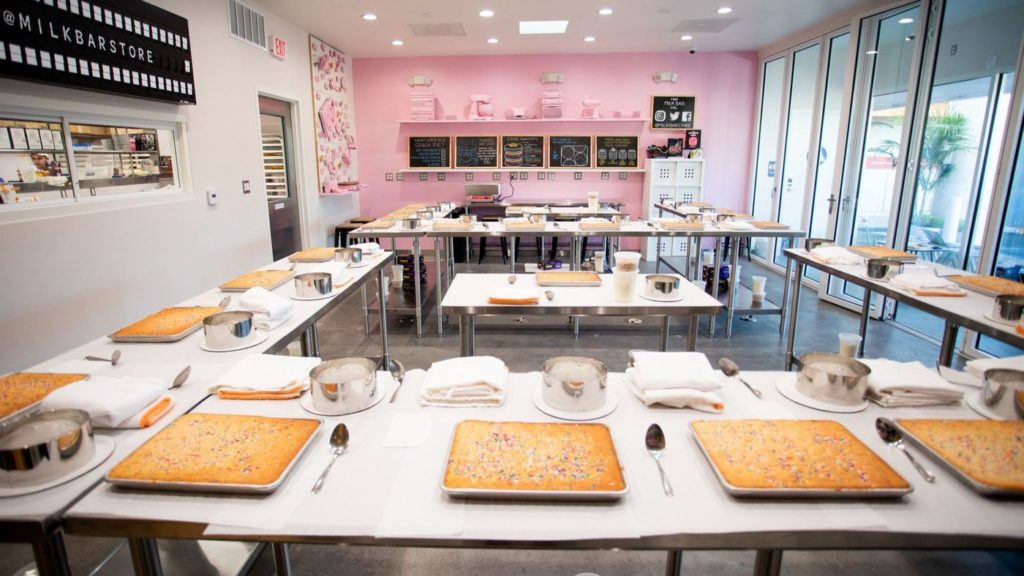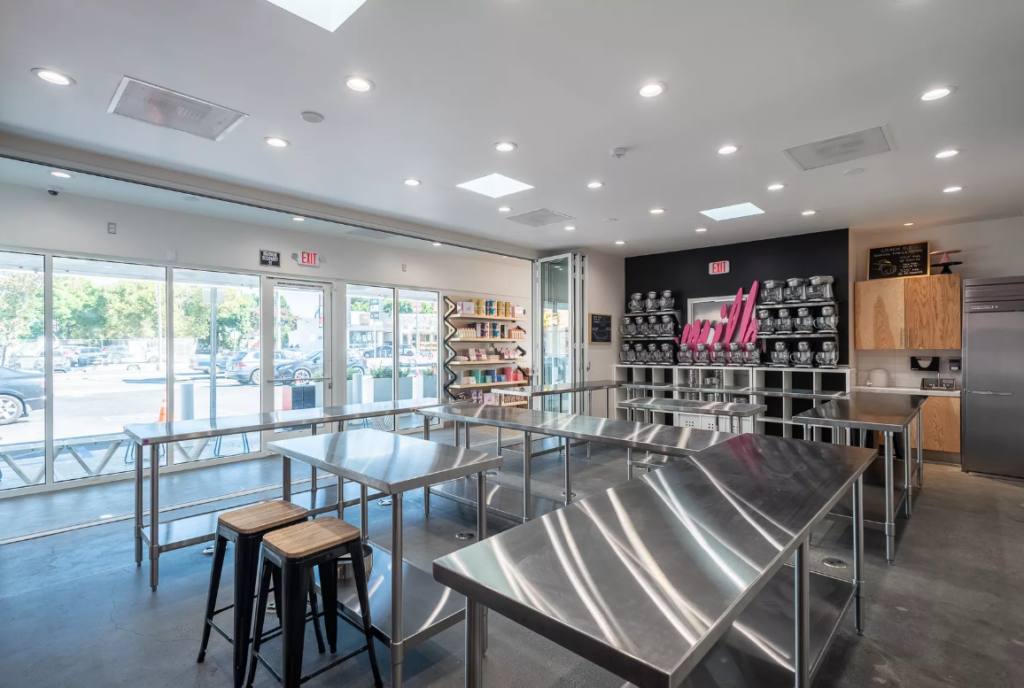 The classroom, open even when class isn't in session, is decorated with old turntables and cassette tapes. And in it, the Milk Bar Lab, a window to the kitchen where, when a pink light goes on, you can get a ticket (also pink) and buy whatever the kitchen is currently making. (There will also be an 800 number that you can call to find out when this is open and what's cooking.)  And folks planning parties can also rent out the classroom — and the ice cream truck.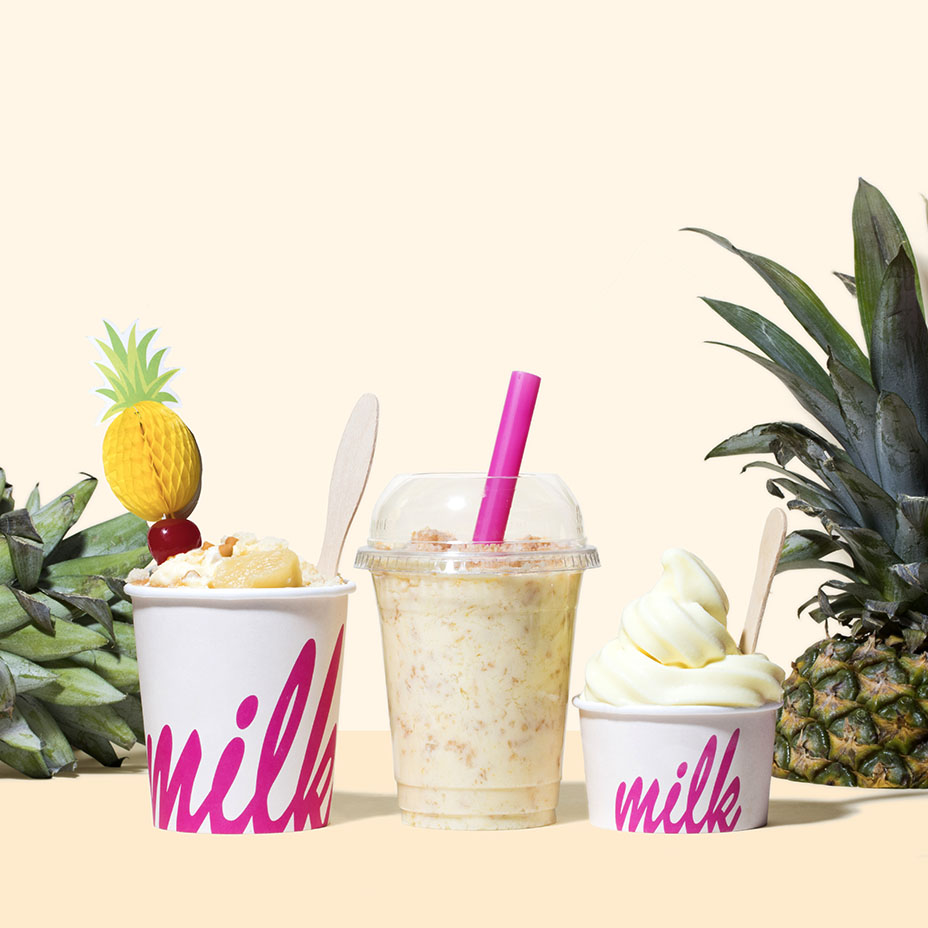 "The spirit of Milk Bar will be here," said Tosi. "Do you need some cookie dough? You can come in and hang out, plug in."
Milk Bar: 7150 Melrose Ave., Los Angeles, (323) 297-3250, milkbarstore.com;
Instagram :@milkbarstore.
Hours: 11 a.m. to midnight, Tuesday, Wednesday and Sunday;
11 a.m. to 2 a.m., Thursday, Friday, Saturday.
---