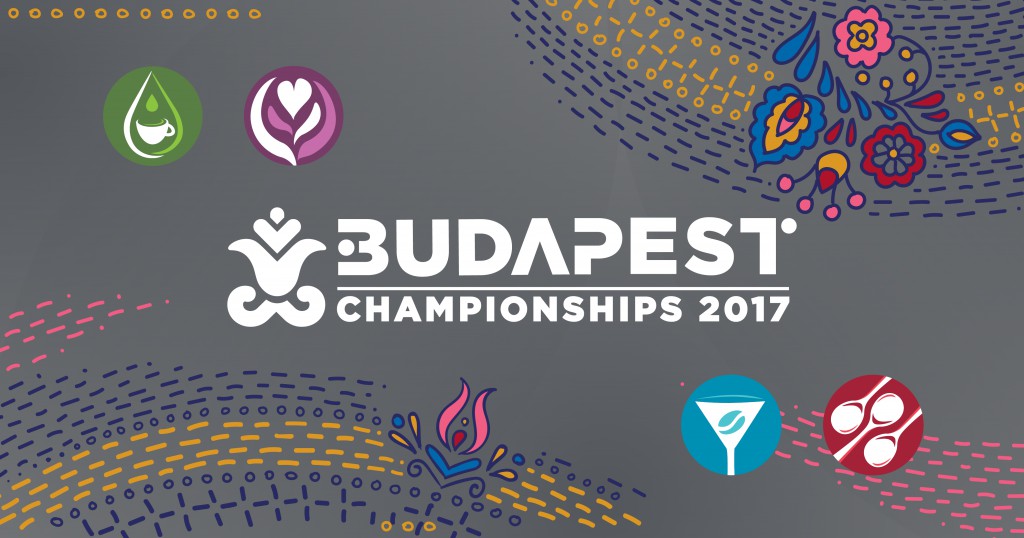 The World Latte Art Championship, World Coffee in Good Spirits Championship, World Cup Tasters Championship, and World Brewers Cup, brought to you by Hario, are being produced by World Coffee Events in Budapest 13-15 June. Over 130 competitors from all over the globe will come together, in an exciting display of artistry and technical mastery. The championships are directly preceded by Re:co Symposium, a gathering of coffee leaders for education, discussion, and action. The competitions take place at the SCA World of Coffee Budapest event, and will also be broadcast via Livestream from theBudapest Portal.
Competition
Champions of both the WBrC and WCTC will have the unique opportunity to join Ally Coffee on the Official 2017 Origin Trip, taking in three new regions across Brazil this year.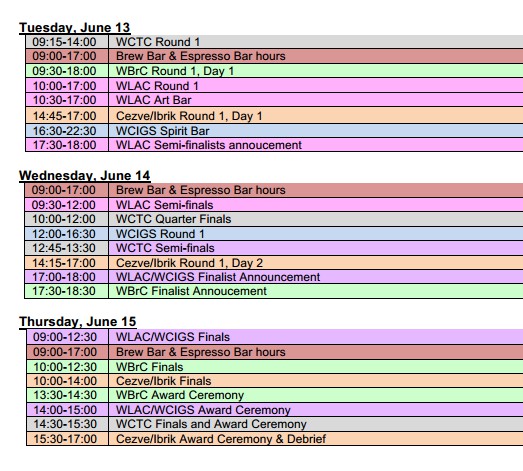 Full schedules of competition and individual routine times have been released and are available below.(June 13th~15th )
WLAC Competition schedule
Chinese Competitor schedule: Liang Fan 10:00a.m. At June 13th(Budapest time)

 WBrC Competition schedule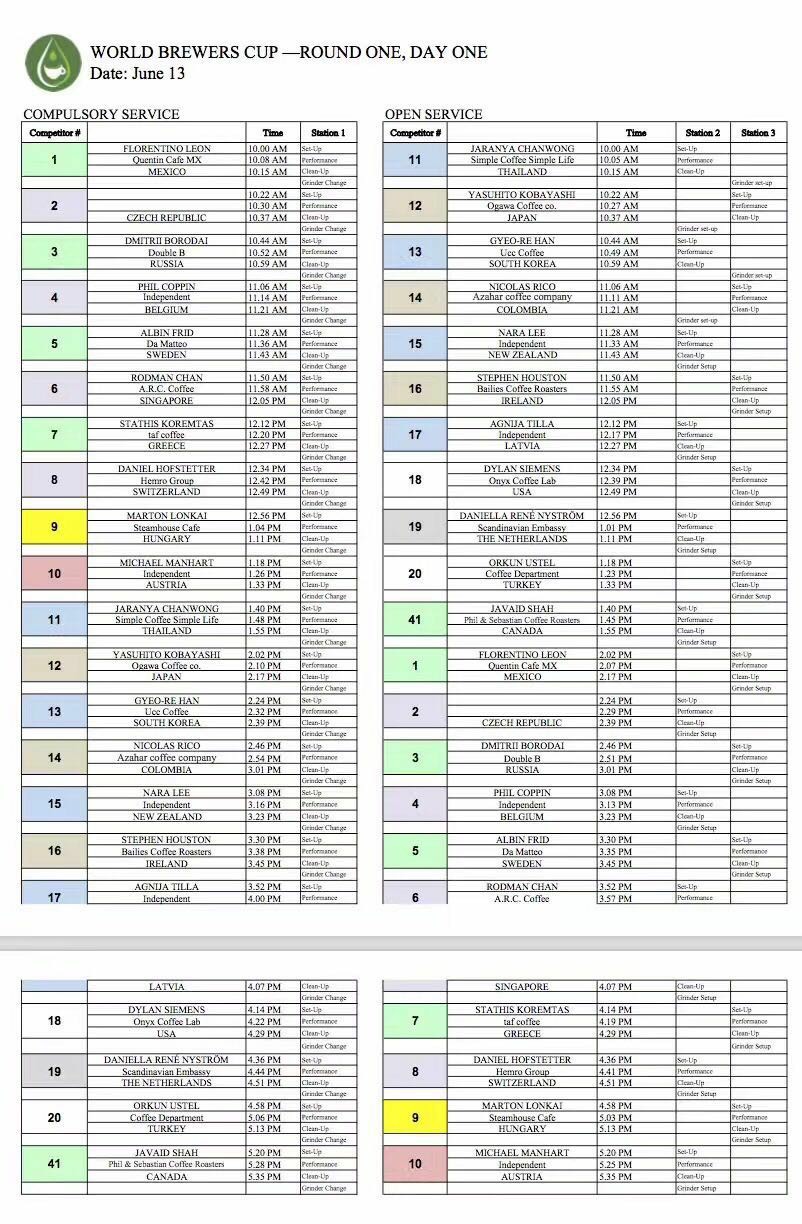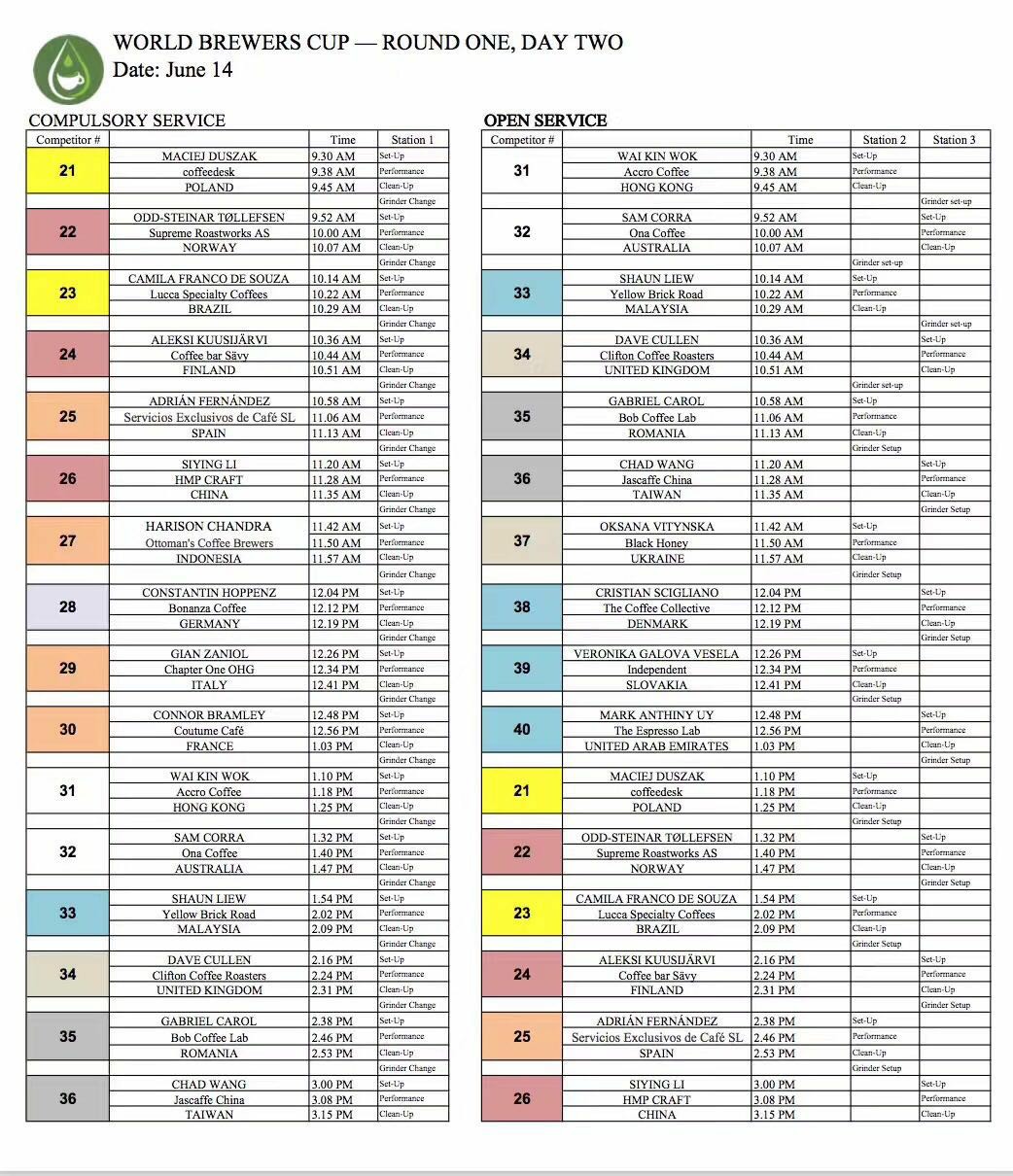 Chinese Competitor schedule: Siying Li Open Service 15:00p.m. At June 14th(Budapest time)

WCTC Competition schedule
Chinese Competitor(shengli Ni) is going to miss the competition during the VISA problem.
Exhibition
In-person attendees will have the chance to try amazing coffees at the Brew Bar, brought to you by Title Sponsor, Marco Beverage Systems, and at the Espresso Bar, with espresso from Sandalj. The bar experience includes the opportunity to interact directly with competitors, as they share their personal coffee during their Serve the Audience bar shift.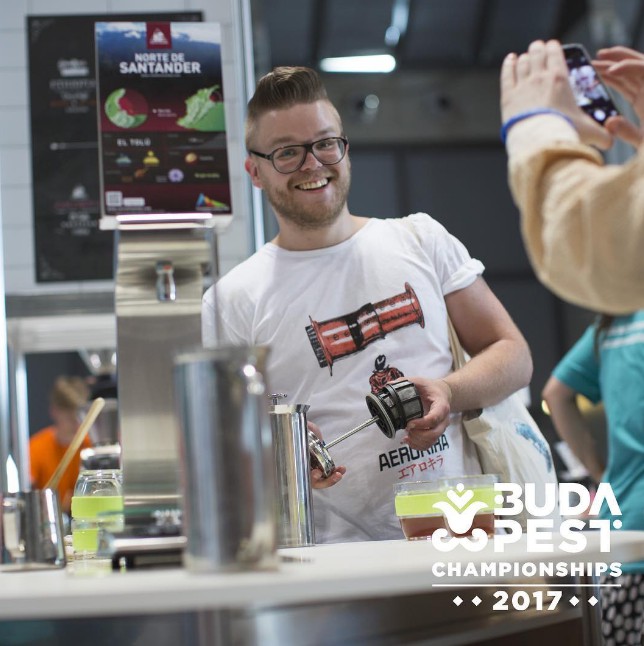 Ro:co
Re:co Symposium, hosted by Probat Werke, is the extension of the Symposium model to a global audience. After an outstanding Re:co Seattle event, this gathering of coffee leaders heads to Budapest June 12-15th, with an exciting program of talks, debates, and sensory experiences. Limited registration is still available here: http://recosymposium.org/reco-budapest
---