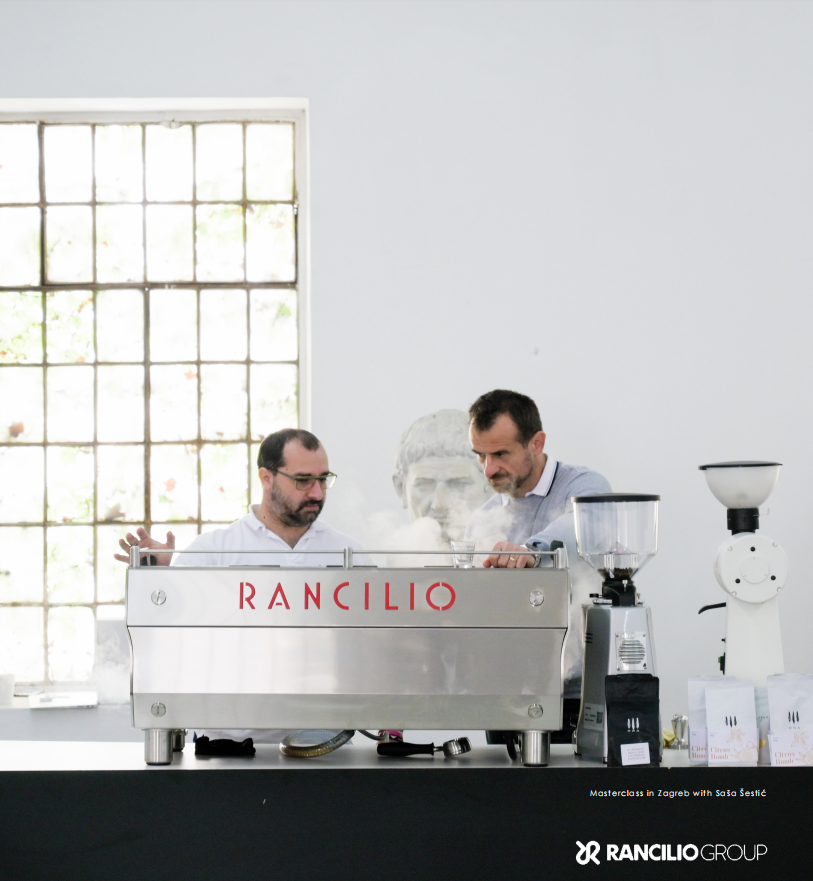 Here Comes Rancilio Specialty RS1.
Rancilio has produced hundreds of coffee machines since 1927, and today the company is renowned worldwide for its passion and innovative approach, and is held in high esteem for outstanding reliability and high performance. In a market that might be somewhat saturated, Rancilio has earned the right to be trusted by customers. The new RS1 espresso machine has inherited the deep knowledge developed by Rancilio over more than 90 years of experience designing, manufacturing, and selling espresso machines. RS1 is something new on the market, a distinctive espresso machine designed by Rancilio's R&D department in partnership with an international pool of baristas and coffee industry experts. It's for both the specialty coffee market niche and quality-focused coffee shops. RS1 has been carefully tailored to suit the various needs of the main players in the coffee industry and it has been created to exceed growing expectations in terms of quality and easy rapid service. RS1 offers several innovative features that anybody looking for an espresso machine should consider, and all its controls are intuitive and easily manageable by high and low-skilled baristas. Rancilio has incorporated stainless steel in almost all elements of the machine, spanning fully customizable panels, steam levers and groups. Newly designed stainless steel portafilters present balanced weight with attractive ergonomic grips, and group head buttons are within reach for easy activation.
RS1's brewing technology provides accurate temperature control during extraction, guaranteeing top of the range thermal stability and maximum repeatability, cup after cup, both during peak workload as well as in less busy periods. Water temperature is the variable that most affects extraction quality; hence, managing it means controlling the flavor of each cup of coffee. Indeed, Rancilio provides baristas with a powerful working tool with its patented Advanced Temperature Profiling, RS1's distinctive feature. This technology allows dynamic water temperature control during extraction, and offers the option of setting different profiles by adjusting the Up, Down or Flat curves, depending on the quality of the coffee to be extracted and the result to be obtained in the cup.
The digital touch screen interface allows quick and easy access to machine set up: Extraction parameters, steam delivery power, and cleaning operations. Each steam lever features a purge function and two programmable positions: Baristas can set the steam flowrate and move seamlessly between larger and smaller steaming pitchers as well as different types of milk.
---